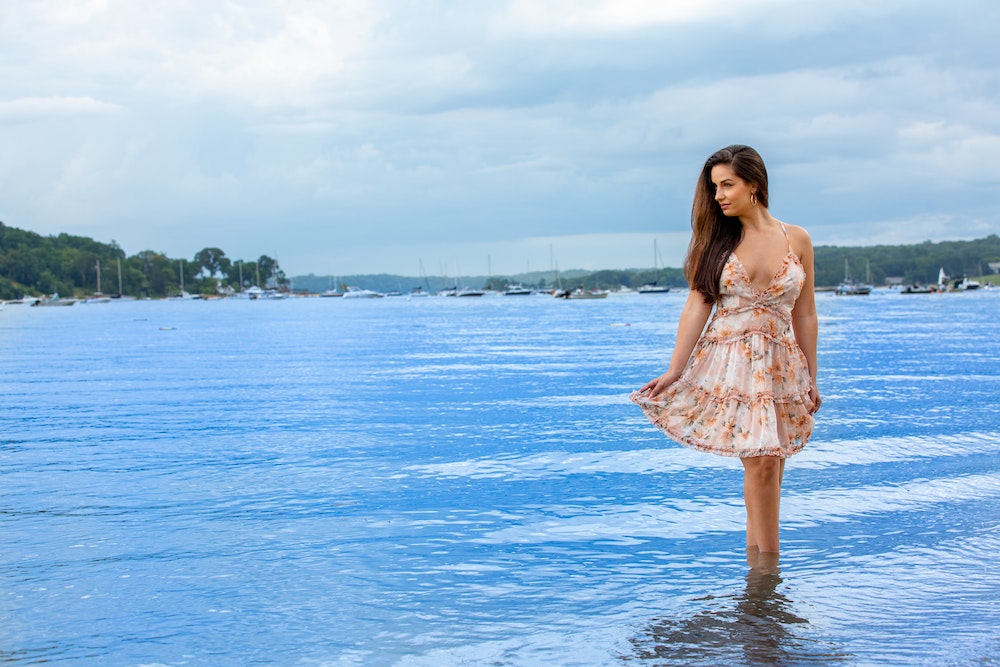 15 Resort Dresses For Petite Women: Ultimate Guide
Are you dreaming of a sun-soaked escape at a picturesque resort, but are feeling worried about what to wear? When it comes to dressing for your perfect getaway, the right dress can make all the difference, especially if you're a petite woman. 
Do not fret, because below you will find the ultimate dress guide for smaller-framed women.
These resort dresses are not only stylish but also tailored to enhance your natural assets. From beachy sundresses to glamorous glitzy numbers, we've got your resort wardrobe covered.
Resort vacations are all about relaxation, adventure, and creating beautiful memories. With our guide, you'll feel confident and stylish, no matter where you go. Enjoy the sun, sea, and unforgettable moments in these chic dresses for every vacation situation.
Panaprium is proud to be 100% independent, free of any influence, and not sponsored. We carefully handpick products from brands we trust. Thank you so much for buying something through our link, as we may earn a commission that supports us.
Sundress
A classic sundress is a must for any resort vacation. It's cute, comfortable, breathable, and perfect for those long strolls on the beach or casual dining by the sea. 
Complete your sundress outfit with a cute straw hat and gladiator sandals for a sunny look. If it gets chilly in the evening, you can keep warm with a contrasting shawl or cardigan.
Check out these stunning and affordable USA-made sundresses now.
Statement Dress  
For the ladies out there who aren't afraid of a little drama, a statement dress could be the best option for you! 
Elevate your resort wardrobe with a statement dress featuring puffed sleeves and a dramatic cut. This fit is bound to turn heads and have even the smallest of gals standing out from the crowd.
Here is our guide on how to nail a flamboyant fashion sense.
Three-Quarter Sleeve Midi 
A three-quarter sleeve midi dress offers an elegant look and a bit of extra coverage. It's versatile for daytime adventures and evening cocktails in cooler climates.
Depending on where your vacation is, you could pair it with a killer pair of heels, or keep it casual by putting on a pair of sneakers or chunky boots.
Find your ideal pair of sneakers from this sustainable selection.
Bardot Maxi 
Channel your inner goddess with a Bardot maxi dress. The off-shoulder style adds a touch of romance to your resort evenings.
This dress is great for petite women because it shows a nice amount of skin, and therefore doesn't drown you in fabric.
Pair with a pair of flats, ideal for strolling and exploring on your vacation.
Discover these 15 hot maxi dresses.
Glitzy Dress
For a touch of glamor, consider a glitzy dress adorned with sequins. It's ideal for resort parties and memorable nights out.
The shorter gal can pull this outfit off with ease because smaller people can get away with more in-your-face fashion without it looking too much or tacky.
Complete your glitzy fit with a matching handbag and shoes.
Find more ways to look fab in a glitzy black fashion style.
Halterneck Maxi 
A halterneck maxi dress showcases your shoulders and elongates your frame, making it a great choice for petite women.
Not only does this style look super cute on a short queen, but it's also a cool twist on the traditional maxi.
Get more vacation dress tips for petite women right here.
Bodycon
Opt for a bodycon dress to flaunt your curves and make a stylish statement at resort events.
These types of dresses are great on smaller frames, proving that good things truly do come in small packages.
Have a look at the 12 best bodycon dresses just for you.
Petticoat
The last few fashion seasons have shown that there is a thirst for the pretty and dainty aesthetic. The likes of Ariana Grande and Kylie Jenner have been slaying this vibe, so why can't you too?
A petticoat dress brings a touch of vintage charm to your resort attire. Perfect for a retro-inspired beach look.
For 20 tips on a romantic fashion style, look no further.
Tutu  
Embrace your playful side with a tutu dress. It's fun, flirty, and perfect for beachside photoshoots.
Pair with a sexy pair of heels to avoid looking too innocent!
To find out what are the best glam and practical outfits that ballet dancers wear, check out this blog.
Tube Maxi
A tube maxi dress offers simplicity and elegance and is ideal for a petite frame because it will help elongate your body, making you look taller.
Pair it with a wide-brimmed hat for a chic resort ensemble.
Check out this selection of ultimate airport fashion for petite women.
Block Color
A dress in a block color is ideal for sunset dinners, day trips, or just looking hot as you sightsee.
Choose something bright and beautiful, or lean into neutral earthy tones depending on your vibe.
As ever, red lipstick is optional!
Here is our guide to the best summer outfits for petite women.
Floral Pattern
A floral patterned dress is the perfect outfit idea for a petite woman on holiday. 
Patterns look great on smaller frames, especially in a mini dress, where you can afford to show a little bit of skin.
Choose vibrant colors and tropical prints for that perfect getaway girly vibe.
Discover these 15 amazing going-out outfits for petite women.
Go Bold
In the words of William Shakespeare "And though she be but little, she is fierce."  
Don't be afraid to go bold with your dress choice. 
Vibrant colors and eye-catching prints will make you stand out in style – not a bad feat for a petite woman.
We compiled a list of the 10 best bold fashion styles for you to check out.
Slip Dress  
An iconic dress that has endured since at least the 1990s, the slip dress is a timeless and effortless choice for resort wear. It's simple, sexy, and oh-so-easy to accessorize.
Dress it down by pairing it with sandals or sneakers, or glam it up by putting a pair of strappy heels on. Perfect for a dinner date, or a seaside stroll.
For evenings, sling a shawl over your shoulders for extra allure.
Find out about the 15 best ways to style a black slip dress.
Backless Dress 
Make a lasting impression with a backless dress. Perfect for resort evenings when you want to make a statement.
This look is especially good for a short queen because it draws attention to a beautiful part of the body. 
Check out our tips on how to create a stunning capsule wardrobe for a petite frame now.
Was this article helpful to you? Please tell us what you liked or didn't like in the comments below.
About the Author: Catriona Jean