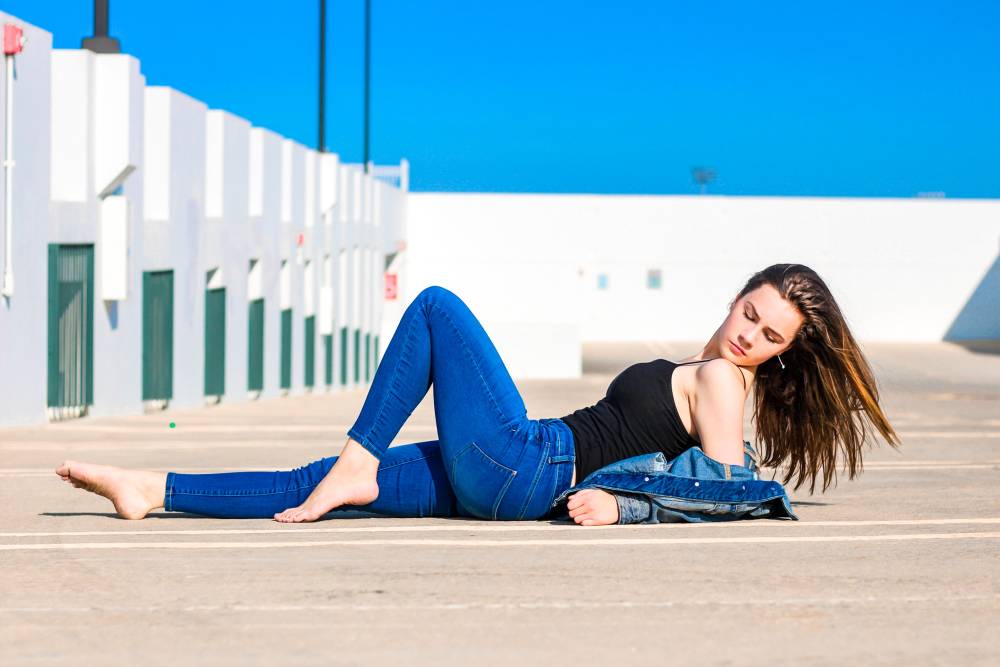 All You Need To Know About Jacron

Jacron is a sustainable vegan leather alternative made from cellulose and often used in the global textile and apparel industry. It commonly replaces leather patches on jeans and other denim products.

Jacron is a type of paper material and a standard name for a fabric with similar qualities to animal-derived leather. This animal-free alternative is known for its excellent dimensional stability.

Jacron has high strength, durability, and resistance to abrasion. It's used in the fashion industry to make clothing, footwear, and accessories. It's also found in a variety of domestic products.

Jacron is generally found in the same common applications as real leather in the textile industry. Here is everything you need to know about Jacron.


Panaprium is proud to be 100% independent, free of any influence, and not sponsored. We carefully handpick products from brands we trust. Thank you so much for buying something through our link, as we may earn a commission that supports us.

What is Jacron?


Jacron is a semi-synthetic material made of raw cellulose extracted from renewable resources, wood pulp. It's a unique type of paper with a leather-like look.

Jacron was first designed to replace leather brand tags on jeans in the 1980s. It's a cruelty-free material that has similar durability and water-resistance.

Jacron is usually responsibly sourced and produced. It's widely recognized as a vegan-friendly and viable alternative to many leather-based products.

Jacron is used to make textiles for clothing, shoes, bags, trims, accessories, and more. It's found in a wide range of products including craft gifts, toys, cases, home furnishings, electronics, packaging, etc.

It can be easily printed and accommodate a lot of details. Jacron paper can also be embossed.

It's a high-quality material with great technical performance. It's strong, durable, and tear-resistant. It provides thermal comfort and safety.

Jacron is now one of the most praised leather alternatives. Many textile manufacturers and brands use Jacron paper to create products with high durability, consistency, and quality.

Jacron is often used to craft stylish leather-like patches in jeans, pants, shirts, shorts, jeans, blouses, dresses, jackets, and more. It's a very versatile and all-purpose material.


How is Jacron fabric produced?


Jacron is a paper-like or leather-like material made of high-density wood pulp cellulose. Jacron can also be made from recycled paper.

Jacron is a sustainably produced sheet of washable kraft paper made with cellulose, one of the most sustainable materials, obtained from renewable resources and sourced from sustainable forestry.

Jacron production involves the conversion of wood into wood pulp, which can then be formed into various paper products. Wood is mainly composed of lignin and cellulose.

The first step is to sustainably harvest trees. The wood is then chipped and sorted to produce uniform sized wood chips.

Wood pulp is manufactured from wood chips by either a mechanical, chemical or recycled pulping process.

Jacron often contains a small amount of acrylic, which is a petroleum-based synthetic fiber and the least sustainable ingredient used in its fabrication.

Some acrylic is usually necessary to ensure the high tenacity, strength, and longevity of the leather-like material. The amount of acrylic polymers used corresponds to about 0.5% by weight of the Jacron paper.

Acrylic polymers are often used as soaping agents in the textile industry.

After dyeing, finishing, and printing, an anti-staining soaping agent is applied to the surface of the fabric to remove unfixed or hydrolyzed dyes, commonly known as floating color.

The resulting material is affordable, durable, versatile, and lightweight.


Jacron properties


Jacron is a washable and very resistant paper-like material. It's has been used for many years as it offers amazing properties for the fashion industry.

Jacron is a very unique material generally used in the same applications as leather in the apparel and footwear industry. It looks and feels like leather. It's animal-free and environmentally friendly.

The typical properties of Jacron are very high tear-resistance and abrasion resistance, long working life, good UV-stability, good bias stability, outstanding durability, no water absorption, and low stretch.

Jacron is strong, very resistant, easy to clean, and care for. It's also fast-drying, moisture-wicking, lightweight, stiff, resilient, and have high tenacity.

Jacron can be easily printed, laminated, coated, and screen-printed to suit any requirements. It's usually available in a variety of colors.

Jacron is free of harmful chemicals and made of renewable resources, cellulose extracted from wood pulp.


Advantages and disadvantages of Jacron


Here are some of the main advantages of using Jacron:
Easy to care and wash
Lightweight
Affordable
Recyclable
Water repellant
Moisture-wicking
Fast-drying
High durability
High tensile strength
High tear resistance
High abrasion resistance
Good resistance to UV and sunlight

Some of the main disadvantages of using Jacron:
Low elasticity
Low breathability
Low heat resistance
Low chemical resistance
Low absorbency

Jacron certifications


Many of the best certification standards for textiles apply to Jacron. It's a semi-synthetic fabric and considered a textile product.

Fashion brands and retailers often source Jacron sustainability from manufacturers carrying some of the following certifications:

Bluesign
Bluesign is a sustainability standard that guarantees the highest level of security for the consumer. It especially considers the chemical composition of textile products to ensure healthy and safe materials.

The Bluesign certification is developed by Bluesign Technologies, a company based in Switzerland. It's an internationally recognized standard used in many countries in Europe, Asia, and North-America.

To become Bluesign certified, manufacturers must disclose all relevant information and ensure complete transparency and traceability of all processing steps down to the raw materials.

Bluesign not only checks the final product sold to the end consumer but also all materials and intermediate products created within the production chain.

Standard 100 by Oeko-Tex
The Oeko-Tex certification is one of the world's best-known labels for textiles tested for harmful substances. It certifies high product safety and is widely used in the global apparel and footwear industry.

The Oeko-Tex certification guarantees that products are harmless to the human environment. It takes into account many regulated and non-regulated substances, which may be harmful to human health.

The Oeko-Tex certification also ensures in some cases that textile products have been manufactured in sustainable processes under environmentally friendly and socially responsible working conditions.

Oeko-Tex is a widely recognized textile standard around the globe. It's a great label ensuring the safety of fabrics, clothing, garments, accessories, and more.

If a textile product bears the Standard 100 by Oeko-Tex certification, customers can be sure that all components, zips, studs, threads, labels, prints, buttons, and other accessories have been tested for harmful substances.

All textile articles in every stage of processing can be certified Standard 100 by Oeko-Tex. The certification applies to every single component and ingredient before the final article.

Standard 100 by Oeko-Tex takes into account many regulated and non-regulated substances potentially harmful to human health. The test criteria are globally standardized.

Global Recycled Standard
The Global Recycled Standard (GRS) is an international, voluntary standard that sets requirements for third-party certification of recycled input and chain of custody.

It's a full product standard that dictates social and environmental best practices, and chemical restrictions.

The goal of the GRS is to drive higher percentages of recycled content in products and reduce the harmful impact of production on people and the environment.

The GRS aligns with recycled definitions across multiple applications and follows the ISO 14021 definition, with interpretations based on the United States Federal Trade Commission Green Guides.

The Standard verifies recycled content in products to allow consumers to make informed decisions.

Forest Stewardship Council
The Forest Stewardship Council (FSC) is an international member-led non-profit organization founded in 1993. The FSC standards ensure responsible management of the world's forests.

The FSC forest management certification confirms that the forest is being managed in a way that preserves biological diversity and benefits the lives of local people and workers.

The FSC is currently working with key players in the industry to achieve complete certified textile supply chains and allow FSC labels on apparel.

The Higg Index
The Higg Index is a suite of tools developed by the Sustainable Apparel Coalition (SAC), a groundbreaking garment industry collaboration. It helps brands, retailers, and facilities of all sizes to measure their sustainability performance.

It enables and encourages manufacturers to become transparent and make meaningful improvements that protect the well-being of factory workers, local communities, and the environment.

The Higg Index creates a unique instrument to assess the environmental impact of a garment's entire life cycle. It offers all companies a method of comparing different materials to make knowledgeable, more sustainable choices.


How to care for Jacron fabric


Taking good care of your clothes is one of the best ways to live more sustainably. Jacron is easy to care for and wash. But make sure to avoid common mistakes to preserve its longevity.

It extends the life of your clothes and the time you can wear them. It limits pressure on natural resources, reduces waste, pollution, and emissions.

Washing
To save water, energy, and the quality of your garment, it's best to wash clothes that contain Jacron in cold temperatures. You can place them in the washing machine but with a temperature lower than 40 degrees Celcius (104 degrees Fahrenheit).

Don't use a strong detergent and make sure the washing speed doesn't exceed 600 revolutions per minute.

Drying
The more sustainable way of drying your clothes is to hang them to dry. Place them on a line in fresh air rather than using a dryer. It preserves the quality of your garments and saves an enormous amount of energy, carbon emissions, and money.

Ironing
Only iron your clothes when it's necessary. Many materials used for clothing are very flexible, wrinkle-resistant, and elastic. If you decide to iron a garment, select the lowest temperature possible to prevent any damage to textile fabrics.


Environmental impact of Jacron


Jacron is considered environmentally friendly. It's a sustainable vegan leather alternative.

Whereas leather isn't ethical or eco-friendly. The global fashion industry kills billions of animals every year for their skin and uses toxic tanning processes to prevent them from rotting.

Around the world, leather tanning creates large quantities of chromium waste, considered toxic by the Environmental Protection Agency (EPA).

As the chemicals used to tan leather find their way into rivers, water sources, and supply systems, communities surrounding tanneries report high instances of leukemia and cancer.

Many fashion brands use vegetable leather to limit this devastating impact on human health and the environment. Unfortunately, even if a vegetable-tanning process is used, it doesn't lower the terrible social and environmental impacts of raising livestock.

Intensive farming and killing of animals create massive quantities of methane, as a by-product of farm animals' digestion, which accelerates global warming drastically.

Methane is one of the most potent greenhouse gas because of its ability to absorb heat in the atmosphere. The EPA estimates that over 20 years, one kilogram of methane warms the planet as much as 80 times more than one kilogram of carbon dioxide.

Animals on factory farms in the United States produce 130 times as much excrement as the entire human population, without the benefit of waste treatment plants.

The EPA reports that animal farming and subsequent release of waste from animal feedlots to surface water, groundwater, and soil is the first cause of water contamination in the United States.

A variety of pollutants in animal waste can affect human health, including causing infections of the skin, eye, ear, nose, and throat. They also contribute to dramatic ecological impacts such as massive fish kills.


Animal agriculture, livestock, and animal feed is a significant driver of deforestation and is also responsible for approximately 60% of direct global greenhouse gas emissions.

A three-year investigation published by Greenpeace shows that 80% of global deforestation is a result of agricultural production.

On the other hand, Jacron ensures a high level of safety for people, animals, and the environment.

Jacron is usually tested for harmful substances. It's a healthy, safe, and sustainable material made from renewable resources.

The paper material is often sourced from facilities that measure their sustainability practices. Manufacturers generally implement water recycling and waste reduction initiatives within the production chain.

Jacron promotes the responsible use of resources and demonstrates high environmental performance. It can greatly reduce pollution, carbon emissions, and waste compared to real leather from animals.

Raw material sourcing, extraction, and textile fabrication play a massive role in the environmental impact of fashion. Using sustainable materials such as Jacron reduces the harm caused by leather and apparel production.


Sustainable fashion brands using Jacron


Jacron is a leading example of how the global textile industry works to find solutions to its catastrophic social and environmental impacts.

Jacron is one of the most eco-friendly materials offering an animal-free alternative to leather.

Here are some of the most sustainable fashion brands using Jacron:
Was this article helpful to you? Please tell us what you liked or didn't like in the comments below.