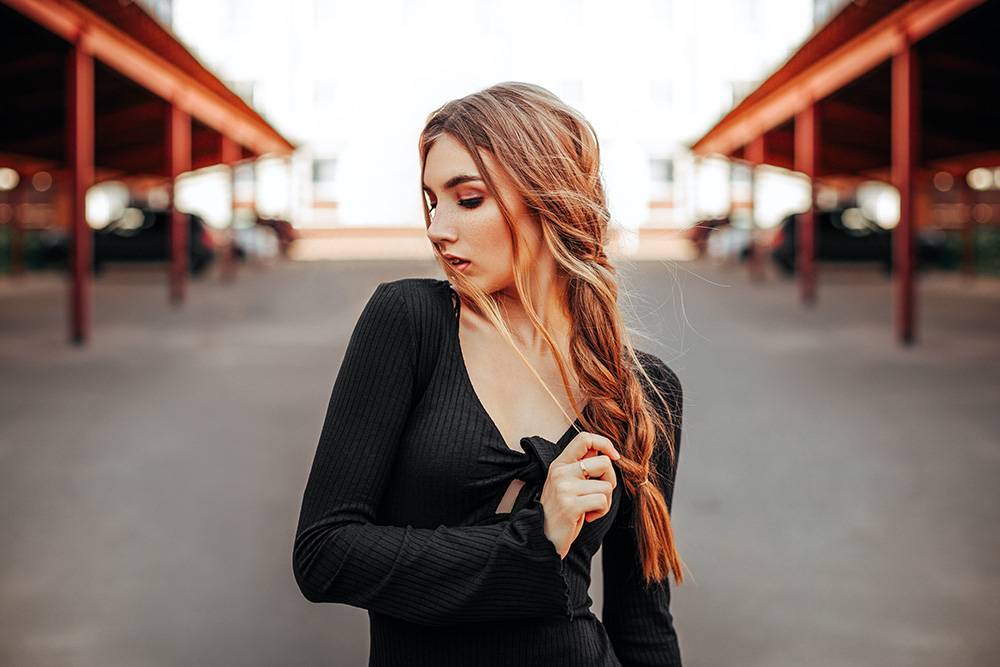 10 Minimalist Wardrobe Essentials You Need In 2023
This year is the perfect time to crave minimalist wardrobe-essentials. Reducing your closet to a few staple clothing pieces helps your budget as well as your fashion style and the planet.

Minimalism is the art of living with less. And sometimes, less is more. You can easily combine a few classic, chic, and timeless garments into many versatile outfits to look stylish effortlessly.

Choose more simplistic fashion aesthetics. The key to a minimalist wardrobe is to keep things simple. Start dress realistically without being too complicated.

Here are the best minimalist wardrobe essentials to help you keep your look minimal and original.

If you are new to capsule wardrobes, I've got you covered with my ultimate guide to the minimalist fashion trend.


Panaprium is proud to be 100% independent, free of any influence, and not sponsored. We carefully handpick products from brands we trust. Thank you so much for buying something through our link, as we may earn a commission that supports us.


Category: Pants, shorts, joggers, leggings, sweatpants
For: Women, men, children
From: Vancouver, Canada
Values: Organic, B Corp, recycled, vegan, give back
Prices: $30-$120

Tentree is an ethical fashion brand designing clothing for a healthy, sustainable world with recycled materials and organic fabrics such as cotton and hemp.

Tentree is the perfect destination to buy affordable and minimalist basics, pants, shorts, joggers, and more. Currently, every single piece of Tentree apparel is vegan.

The sustainable clothing brand is B Corp certified and partners with charitable organizations across the world to plant trees and rehabilitate natural ecosystems.

Tentree aims to guide you on your journey and empower you to do your best when it comes to the environment. It already planted over 48 million trees and restored land in over eight countries.


Category: Tops, blouses, shirts, long sleeves, crop tops, sweatshirts
For: Women, men
From: Portland, United States
Values: Organic, Fair Trade, recycled, vegan, BIPOC, made in the USA
Prices: $30-$250

Made Trade is a sustainable and ethical company that makes goods for the minimalist wardrobe and home. It offers affordable tops, shirts, long sleeves, sweatshirts, and more for women and men.

Made Trade is committed to transparency and making a positive impact on the world. The curated online marketplace sells a great selection of ethical, essential products handcrafted in the USA and around the world.

Made Trade adheres to sustainable and fair practices that support both artisans and the Earth's natural resources. It strives to make the world a more beautiful place through higher ethical standards.



Category: Sneakers, shoes
For: Women, Men
From: Paris, France
Values: Organic, recycled, vegan, Fair Trade, artisan craft
Prices: $120-$150

Veja is a French footwear and accessories brand selling a collection of sustainable sneakers for men and women. It distributes eco-friendly shoes, bags, and accessories in 1,800 retailers in 45 countries.

Veja manufactures its shoes using a large proportion of recycled materials. Its upcycling process creates a smart, breathable, and water-repellent fabric.

Its products are also made with organic materials, fair trade sourcing, and transparency. Veja already sold more than 4 million pairs of sneakers worldwide.

Veja is one of the few good places where you can buy sustainable, ethical, and vegan minimalist shoes. It aims to make the most ecological sneakers possible.


Category: Sportswear, leggings, sports bras, tights
For: Women, men, children
From: Boulder, United States
Values: Organic, Fair Trade, recycled
Prices: $20-$70

PACT is a leading sustainable fashion brand using organic fabrics and Fair Trade factories to design stylish essential clothing for the minimalist wardrobe. It creates ethical apparel for women, men, kids, and babies.

PACT offers a change you can wear, organic cotton clothing, and home goods, sustainably and ethically made. It strives to inspire change by doing better and being better.

PACT promotes organic clothing for everyday use. It designs clothes that are affordable, practical, comfortable, and easy. It offers organic activewear that fits the lifestyle of conscious consumers because doing good should be easy.


Category: Coats, jackets, blazers
For: Women
From: Tokyo, Japan
Values: Organic, Fair Trade, recycled, artisan craft, give back
Prices: $60-$250

People Tree is an online garment retailer making minimalist clothes from environmentally-friendly materials, including Fair Trade, certified organic cotton.

The clothing brand offers a wide range of organic basics for women, including winter coats, jackets, blazers, and more.

In 2013, it became the first fashion company to be awarded the World Fair Trade Organisation (WFTO) product label, guaranteeing dedication, and compliance with the principles of Fair Trade.

People Tree is committed to working with disadvantaged farmers and workers to promote fairer trading conditions. It helps combat poverty and employs people in underserved communities around the world.



Category: Dresses, skirts, jumpsuits
For: Women
From: San Francisco, United States
Values: Organic, made in the USA, give back
Prices: $40-$220

Amour Vert is a sustainable fashion brand that makes classic wardrobe staples like beautiful dresses, skirts, and jumpsuits in timeless colors like light blue, white, black, heather gray, and more.

The clothing label creates garments in limited quantities to contribute to a more eco-friendly future. Its essential pieces are chic, comfortable, and better for the planet.

Amour Vert is committed to making fashion thoughtful, versatile, and sustainable. You'll want to keep its timeless pieces in your wardrobe forever.

The eco-friendly label has been planting trees in North America since it first opened its doors with its partner American Forest. It promotes sustainable practices and positive environmental impacts.


Category: Jeans, shorts, skirts
For: Women, men
From: Laren, Netherlands
Values: Organic, recycled, vegan, B Corp, rental
Prices: $80-$150

Mud Jeans is a sustainable denim brand based in the Netherlands sustainably and ethically making high-quality jeans, jackets, shorts, and skirts for women and men.

The denim brand aims to make ethical jeans available to more people and change the fashion industry for the better.

It creates essentials pieces for a minimalist wardrobe with organic cotton and according to the principles of the circular economy.



Category: Sweats, loungewear, sweatshirts, sweatpants, shorts, hoodies
For: Women, men
From: Cologne, Germany
Values: Organic, Fair Trade, recycled, vegan, give back
Prices: $60-$130

ARMEDANGELS is an ethical fashion label that creates timeless, minimalist clothing for women and men without compromise, including organic loungewear, sweats, sweatshirts, hoodies, sweatpants, and more.

The sustainable company designs a variety of affordable clothes made from eco-friendly organic and recycled materials. It offers ethically made basics, sportswear, denim, knitwear, and accessories.

ARMEDANGELS produces its clothes under the Global Organic Textile Standard (GOTS), the highest ecological, sustainable, and social standards for organic fibers.

The clothing brand is also a member of the Fair Wear Foundation that ensures permanently good working conditions and fair wages for all workers in textile factories worldwide.




Category: Knitwear, sweaters, cardigans, hoodies, tunics, pullovers, wraps
For: Women, men
From: Carlsbad, California, United States
Values: Organic, recycled, Fair Trade
Prices: $60-$140

prAna is an outdoor brand that makes minimalist clothing for positive change, to inspire new generations to thrive and stay active. Its premium lifestyle clothing is sustainable with many classic options.

prAna offers ethical and affordable wardrobe essentials for yoga, travel, and outdoor adventure enthusiasts. It also stocks a wide range of cozy vegan sweaters, cardigans, hoodies, and sweatshirts.

The clothing label uses a variety of sustainable materials such as organic cotton, hemp, recycled polyester, and regenerated nylon, as well as cellulosic fibers made from renewable resources such as lyocell and modal.



Category: Swimwear, swimsuits, one-pieces, bikinis, cover-ups
For: Women
From: New York City, United States
Values: Organic, recycled, luxury, give back, made in the USA
Prices: $60-$140

Mara Hoffman is a premium designer brand that creates minimalist basics and swimwear out of hemp, recycled textiles, and other eco-friendly materials.

Mara Hoffman is well-known for its sustainable luxury swimsuits, bikinis, one-pieces, and cover-ups made from pre and post-consumer waste. The designer label aims to reduce its impact and generate awareness.

It offers stylish unique alternatives manufactured responsibly by smaller artisan groups under fair conditions. All its clothes are made in Los Angeles to foster a healthy local economy.
Was this article helpful to you? Please tell us what you liked or didn't like in the comments below.