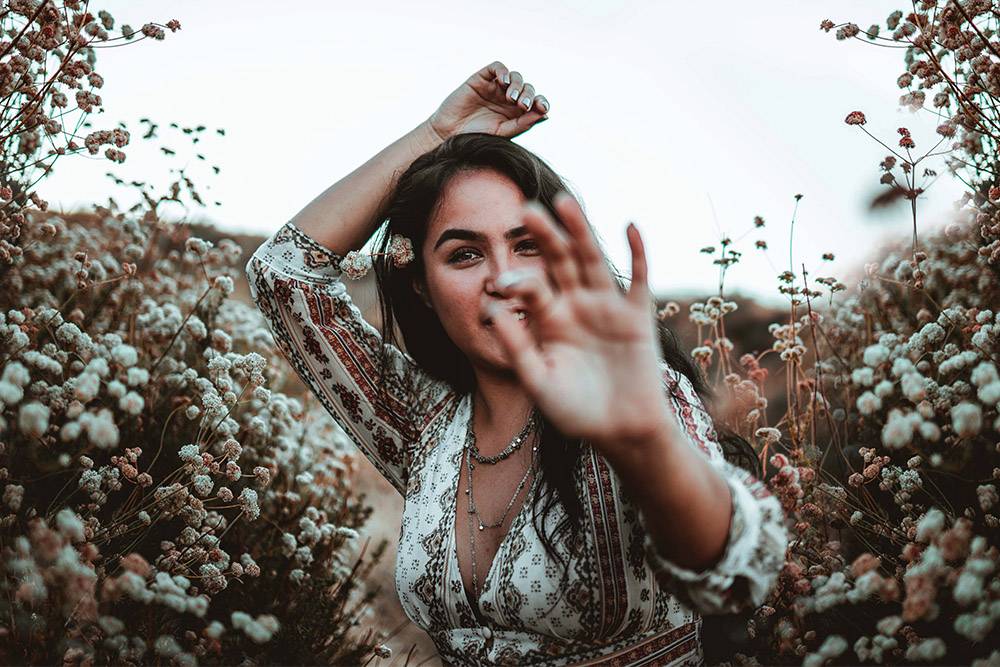 The Truth About Cotton Environmental Impact
Conventional cotton has one of the worst environmental impacts amongst natural fibers used in the textile and apparel industry. But it has been used for over 7,000 years to make clothes since it offers numerous advantages for fabric production.

Cotton is still the most widely used natural fiber worldwide and one of the cheapest to produce. And it's the second most used fiber for garment production behind polyester globally.

About half of all textiles are made of cotton. It's the most widespread profitable non-food crop globally. Cotton has a low price because it's mass-produced globally. Most cotton has been genetically modified to increase its productivity and resist pests.

Cotton is easy to clean, soft, durable, lightweight, breathable, and absorbent. It's a natural material, bio-based, biodegradable, compostable, and recyclable.

Dying cotton fabrics is also effortless, fast, and in a variety of long-lasting colors. Cotton fabrics regulate body temperature very well and are perfect in hot weather to keep you cool and fresh.

The Earth's population is still growing, and fiber production must triple globally by the year 2050 to meet its textile fiber and other needs, as reported by Cotton Inc.

However, regular cotton production isn't ecological, ethical, or sustainable. It drains resources, generates waste, involves harmful substances that ruin biodiversity and soil fertility, and endanger human health.

Cotton is harvested from the cotton plant bolls. It's then processed and combed into yarn. But the cotton plant requires tons of water, pesticides, and fertilizers to grow.

Here is everything you need to know about the disastrous environmental impact of cotton production.


Panaprium is proud to be 100% independent, free of any influence, and not sponsored. We carefully handpick products from brands we trust. Thank you so much for buying something through our link, as we may earn a commission that supports us.

Hazardous chemicals used in cotton farming


According to the Global Fashion Agenda, regular cotton farming accounts for 16% of all insecticides, 7% of all herbicides, 4% of all nitrogen and phosphorous fertilizers worldwide.

Cotton production is very chemical-intensive. Up to 3 kilograms of chemicals are required to produce 1 kilogram of raw cotton fibers.

Cotton farmers use highly toxic synthetic chemicals such as Glyphosate, Trifluralin, Diuron, and Parathion methyl. They pollute nearby environments and have harmful effects on human health and ecosystems.

The United States Department of Agriculture (USDA) estimates that farmers applied synthetic nitrogen fertilizers to 78% of planted acres, at an average rate of 94 pounds per acre, for a total of 821.5 million pounds.

Some hazardous chemicals used in cotton farming are regulated by usage restrictions in Europe and the United-States. But in many East-Asian countries, their agricultural use continues.

The Food and Agriculture Organization of the United Nations (FAO) estimates that 30.3 million tons of cotton are produced each year globally.

China is the largest producer of cotton worldwide with 6.1 million tons of cotton produced in 2018, followed by India (4.69 million tons), and the United States (4 million tons).

Toxic substances used in regular cotton production irritate the skin and cause health disorders such as cancer, cell decay, cell death, and chromosomal aberrations.

Chemical exposure results in fatigue, burning, itching, skin rashes, nausea, headaches, and respiratory problems.

And most chemicals used for farming, washing, bleaching, and dyeing cotton are toxic. Hazardous chemicals put the environment and the health of farmers, workers, and their families at risk.

Hazardous substances released during cotton farming contaminate soils, water sources, and local communities.

The U.S. Environmental Protection Agency (EPA) assesses a wide variety of potential human health and environmental effects associated with the use of pesticides and implements regulations.

Three million cases of pesticide poisoning occur every year, resulting in an excess of 250,000 deaths, according to the World Health Organization (WHO). This mortality accounts for a substantial fraction of the almost 900,000 people worldwide who die by suicide every year.

Cotton farming reduces soil fertility and damages the environment. It contributes heavily to ocean acidification, water pollution and eutrophication, and climate change.



The very high water consumption of cotton


The environmental impact of cotton farming is highly variable. It depends on the country of production, climate, rainfalls, and irrigation methods. But cotton is often grown in water-scarce areas using additional irrigation.

It takes about 20,000 liters of water to produce one kilogram of cotton, equivalent to a single t-shirt and pair of jeans, as reported by the World Wildlife Fund (WWF).

McKinsey reports that excessive clothing consumption led by fast fashion has a catastrophic impact on the environment. Water consumption is expected to increase by 20% from 2015 to 2025 due to the fast-growing fashion industry.

In 2017, the Ellen MacArthur Foundation reported that all textile and apparel production worldwide, including cotton farming, uses almost 100 billion cubic meters of water annually. That huge amount of water is enough to meet the needs of five million people.

Growing fiber crops, textile processing, dyeing, treatment, and laundry habits at home produce enormous amounts of wastewater.

The fashion industry creates 17-20% of all wastewater worldwide today, according to the World Bank. And UNESCO reports that only 20% of globally produced wastewater receives proper treatment.

Using life-cycle impact assessment (LCIA) methods, the Higg Materials Sustainability Index (MSI) measures potential environmental damages of water use for three areas: human health, ecosystem quality, and resources.

It gives conventional cotton fiber production a huge water scarcity score of 47.6 points. Cotton farming is by far one of the most impactful on the global water crisis.

Water scarcity is a huge issue. It already affects every continent. According to the United Nations, agriculture uses 70% of all irrigation water globally. And global cotton production accounts for 3% of total agricultural water.

Nearly two-thirds of the world population, about 4 billion people, experience severe water scarcity during at least one month every year. By 2030, water scarcity is expected to displace between 24 million and 700 million people with the existing climate change scenario.

World Water Day, which takes place on March 22nd, exists to raise awareness of water scarcity and climate change. We must find solutions to adapt, use water more efficiently, protect human health, and save lives.

The cotton water footprint is a big issue. Luckily, new irrigation systems and strategies are used today. They allow farming with the water of natural rainfall.

Sustainable fiber production is possible in many areas of the world with minimal environmental impact by using existing natural water resources, like in organic cotton production.



Organic cotton is an environmentally friendly alternative.


Organic cotton has been at the center of sustainability conversations in the global textile and apparel industry for a while. And giant fashion retailers are the largest buyers of organic cotton worldwide.

The demand for organic cotton is growing within the fashion industry. More consumers are asking for eco-friendly products made from organic cotton, which is much better for the skin and the planet.

According to the Textile Exchange organic cotton market report, the annual global production of organic cotton reached 239,787 metric tons for the 2018/19 harvest year, an increase of 31% over the previous year.

Organic cotton grows in parts of the USA and other subtropical countries. 97% of global organic cotton comes from seven countries: India (51%), China (17%), Kyrgyzstan (10%), Turkey (10%), Tajikistan (5%), Tanzania (2%), and the USA (2%).


Organic cotton is made from non-genetically modified plants. It's grown organically, without toxic pesticides, herbicides, or fertilizers, using natural insect repellents extracted from plants.

Organic farming preserves biodiversity and agricultural cycles. It also values the welfare of farmers and workers.

Organic cotton requires less water than conventional cotton and is grown mostly using rainwater. 80% of all organic cotton is grown with water from rainfalls, which reduces pressure on local water sources.

The Textile Exchange's Life Cycle Assessment estimates that farmers growing organic cotton can potentially save 218 billion liters of water and 92.5 million kg of carbon dioxide every year.

Here are some of the best sustainable fashion brands that create amazing organic cotton clothes:

Cotton recycling protects the environment.


Recycled cotton is an eco-friendly fabric alternative to regular cotton and organic cotton. It offers many advantages for sustainable apparel production.

Recycled cotton is also known as upcycled cotton and made from post-consumer or post-industrial cotton waste. Textile recyclers break down waste cotton fabrics and scraps into new materials to create new fibers.

Recycled cotton demands much fewer resources to manufacture than conventional or organic cotton. It limits the waste caused by cotton production and offers a conscious alternative to waste disposal.

Recycled cotton minimizes the environmental impact of cotton production drastically. Recycling one ton of cotton can save up to 765 cubic meters (202,000 US gal) of water.

Using recycled cotton instead of regular cotton leads to significant savings of natural resources and reduces pollution from agriculture. It also extends the lifespan of already existing fibers.

Here are some of the most sustainable clothing labels making apparel from recycled cotton:
Was this article helpful to you? Please tell us what you liked or didn't like in the comments below.