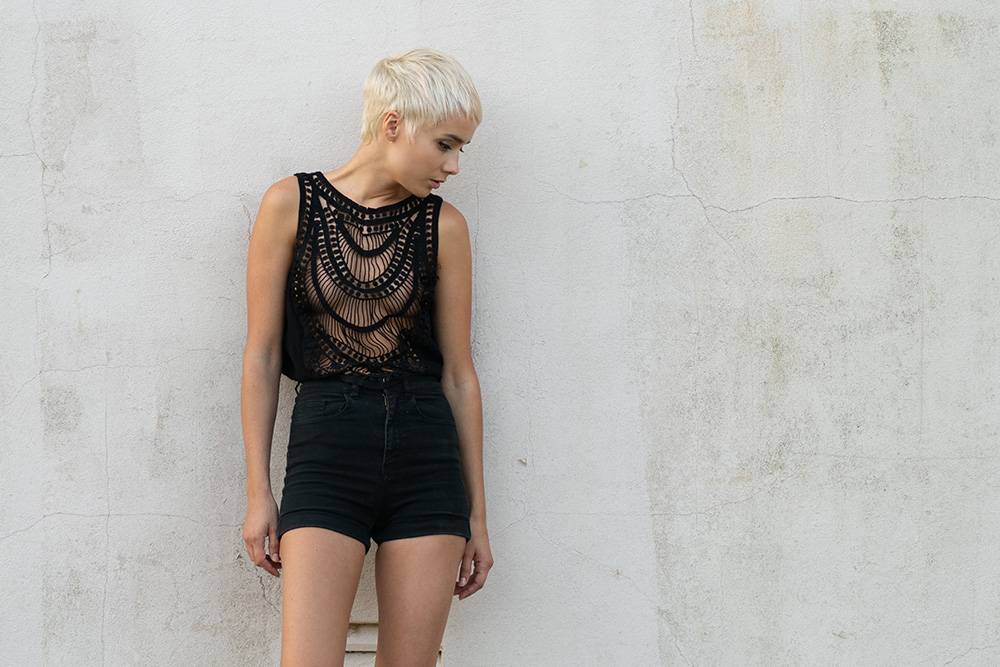 10 Simple Ways To Afford Slow Fashion On A Budget
Slow fashion is generally not affordable for most consumers. Sustainable, ethical, and eco-friendly fashion is more expensive than fast fashion for many reasons.

Luckily, there are simple ways to buy slow fashion even if you have a limited budget. Just think outside the box to easily afford sustainable fashion.

You can thrift, buy vintage or second-hand clothing, renew your wardrobe with clothing rental, reuse, repurpose, and upcycle used items into new pieces, or simply buy fewer clothes.

Eventually, the price of slow fashion will go down since the sustainable fashion movement and the demand for eco-friendly clothes are growing. More and more consumers are asking for transparency, accountability, and sustainability.

Sustainable fashion brands and retailers create ethically fair and socially responsible fashion. They focus on quality and not quantity to offer timeless apparel that you can wear for a long time.

But quality has a price. Low production volumes, ethical manufacturing, and environmentally friendly materials result in slow fashion selling at a higher price point.

Here is how to find amazing, affordable, sustainable, and ethical clothes on a budget.


Panaprium is proud to be 100% independent, free of any influence, and not sponsored. We carefully handpick products from brands we trust. Thank you so much for buying something through our link, as we may earn a commission that supports us.

1. Don't buy expensive slow fashion


Price is the biggest hurdle when it comes to buying eco-friendly fashion. When shopping for anything other than basics, sustainable clothing prices are generally very high and aren't accessible to most people.

To afford sustainably and ethically made clothes with a limited budget, don't shop for expensive clothing. This might seem like the most obvious idea but it isn't the easiest to do.

Get interested in sustainability
The latest CGS Retail Survey reveals that sustainability is critical, especially in the fashion industry. Both in the U.S. and U.K., 30% of consumers would stop using a brand completely if it didn't use sustainable and ethical practices, and more than 30% would purchase less frequently.

However, supporting sustainable and ethical fashion brands means investing more money on clothes. For budget-friendly fashionistas, the first step is to avoid expensive conscious collections.


Why is slow fashion expensive
Slow fashion brands often offer alternatives to fast fashion at a luxury price tag. Eco-friendly products are costly because it takes low-impact organic crops to produce them.

Ethical manufacturing takes place closer to the end-consumer where labor is more expensive. Supporting 'Made in America' and reducing the carbon footprint of transportation implies a higher price tag.

Don't be seduced by high fashion
As more celebrities like Meghan Markle wear sustainable and luxury pieces from ethical fashion designers, conscious consumers are tempted to purchase the same expensive outfits.

Buying slow fashion from ethical designers should be encouraged for many reasons but when you are on a budget, you need to be more mindful of your purchasing decisions.

The high prices of sustainable fashion make it unlikely that a woman on a budget would be able to purchase the same expensive outfits worn by A-list celebrities and social media personalities.

Alternatives to expensive ethical fashion
Low waste, pollution, and emissions, workers' well-being, and fair wages should be the norm and not a luxury. But until prices come down, when you have a limited budget, opt for the cheaper sustainable alternatives.

For ethical fashion lovers on a tight budget, there are simple ways to buy more responsibly. Shop strategically, do a bit of research, and think outside the box to build a conscious wardrobe that's both environmentally friendly and fair without spending any more on clothes than you do now.


2. Buy fewer clothes overall


The most sustainable garment in your wardrobe is the one you already own. The best way to save money and the planet is to buy fewer clothes. As consumers, we need to think more about the consequences behind our purchasing decisions.

Why you need to buy less clothing
The social and environmental impact of disposable clothing is terrifying. The overproduction and overconsumption of cheaply made clothing result in disasters for people, animals, and the planet.

It's time to move away from excessive consumerism to save money, resources, water, and energy. Buying fewer clothes is one of the best ways to shop for slow fashion on a budget.

It also helps the environment tremendously by saving resources used in the production of new clothing pieces and preventing more textile waste from ending up in landfills.

If you have a limited budget but want to build an ethical wardrobe, start by buying less clothing overall.


What's wrong with our closets
Surely, you are becoming increasingly aware of the dangers of plastic waste in the ocean, rising temperatures, and inhumane working conditions. You can help by living sustainably and limiting the number of clothes you own.

People buy a lot of things they don't need or even want. The Council for Textile Recycling estimates that Americans throw away 70 pounds of clothes and other textiles each year.

16.9 million tons of used textile wastes are generated every year in the United States, according to the Environmental Protection Agency (EPA).

Clothes are only worn for around a quarter of the global average in America, according to Euromonitor. Our excessive clothing consumption is highly detrimental to the environment. Our fast fashion addiction also kills people and animals.

The rise of fast fashion over the last 20 years made us consider clothing as a disposable commodity. Fashion used to be slow, local, and expensive before the industrial revolution.

Adopt a minimalistic approach to fashion
It's time to change the way we produce and consume clothes and adopt a more sustainable and ethical approach to fashion. Only purchase what you need, and essentials for your wardrobe.

You can even follow a minimalist approach to fashion. Simple fashion aesthetics are good for the eye, the planet, and your budget. Invest in classic and timeless pieces to keep your look minimal and original.

Owning less is a great feeling. Oftentimes, less is more. It's a great way to live intentionally and mindfully. It will also improve your fashion style over time. Pick classic, versatile pieces that you can combine easily into different outfits.

Read through my minimalist clothing list for inspiration.


3. Search for great sustainable fashion brands


Do your research. You can do a bit of work and research your favorite fashion brands once you know what to look for. Learn how and where they make their clothes, how they measure their sustainability progress.

Read up how we rate ethical and sustainable fashion for inspiration.

Look for sustainable brands
Looking for ethical clothing brands is an important step to afford slow fashion on a budget. As a consumer, it gives you the power to make better choices and influence the fashion industry.

Seek out which clothing brand is the best for you, which one is the most affordable and doing better by the planet, people, and animals. Fashion brands need to keep improving and take greater responsibility toward the environment.

Ask questions about sustainable fashion
It's easy to forget how the clothes you're wearing were made and how they got to you. Before buying any new clothing, it's crucial to ask important questions about slow fashion. 

Search the brand online store
Check the brand's website for more information about factories, materials, policies, and values. Try to find out about the quality and eco-friendliness of their clothes. Inspect what the label is doing to lower its social and environmental impacts.

Use ethical brand directories
If you can't find enough information on a brand's website, or cannot get a clear answer from them directly, consult various other resources such as directories to discover sustainable fashion brands.

Here are some of the best apparel brand directories that rate fashion labels on their activities for environmental protection, social justice, human rights, community involvement, and animal welfare:

4. Choose more durable and high-quality pieces


It's time to move away from fast fashion and cheaply made clothing. Instead, choose more durable and high-quality pieces that fit your lifestyle perfectly and last longer.

If you can, check the fabric quality before buying any new piece of clothing to ensure the clothes are well-made, enduring, and long-lasting.

Understand quality materials
Look for high-quality materials, natural and organic, such as linen, hemp, jute, ramie, or recycled such as rPET, regenerated nylon, recycled cotton, or regenerated cellulosic fibers like lyocell, modal, cupro.

Buy fabrics resistant to stretch
Go for fabrics that are stretch-resistant, that keep their strength and shape after being pulled out. Prioritize a soft hand feel, and comfort to avoid red, irritated, and itchy skin.

Go for heavier fabric weight
Lightweight fabrics tend to be cheaper but are also less resistant and sometimes see-through. Fabric weight is a great sign of strong structure and can help you pick more durable pieces.

Prefer tight textiles
Choose textiles that are made with a tight weave or knit. Loose fabrics tend to tear and break easily just after wearing them a few times.

Look out for imperfections
By looking closely at a garment, you can spot poor stitching, mismatching, asymmetry, bad cuts, irregularities, defects, and other details caused by low fiber strength or poor construction.

Choose quality over quantity
Think carefully about how you spend your money on clothes. Take a step back and invest in a smaller number of high-quality pieces, instead of many garments that you only wear just a few times.

Over time, you will spend less on clothes in the long run because well-made garments don't wear out as fast as cheaper ones with a much lower quality.

Buy high-quality fashion here
Here are a few excellent places where you can buy high-quality fashion that is also eco-friendly, fair, ethical, and sustainable:

5. Look for certification standards

Textile standards such as Oeko-Tex and GOTS are leading references for sustainable clothing. Certifications and quality marks are important to guarantee consumers that the clothes they buy have the lowest impact on people, animals, and the environment.

When a slow fashion brand gets certified, it shows a strong commitment to social responsibility, environmental protection, fair trade, and human rights. Certification standards ensure sustainable and ethical processes in every step of the supply chain. Here are some of the best.
The Bluesign standard guarantees the highest level of security for the consumer. Manufacturers certified with Bluesign disclose all relevant information and ensure complete transparency and traceability of all processing steps down to the raw materials.
The EU Ecolabel is a reference for consumers who want to help reduce pollution by shopping for more environmentally friendly products. It's awarded to items that have a low environmental impact and are healthier than comparable products.
The Fair Trade textile program is intended to improve working conditions and wages for workers in the entire processing chain of the textile industry. It also aims to and to strengthen their rights and make a significant contribution to more justice along the textile supply chain.

The Fair Wear Foundation reviews and supports the improvement of working conditions in factories, draws up practical plans, and shows the steps that its members, garment brands, and industry influencers can take to improve labor conditions.
The Global Organic Textile Standard (GOTS) is considered the world's leading standard for the processing of textile products made from organic and natural fibers.

Only textiles made of at least 70% organically produced natural fibers can be GOTS certified. All chemical additives used, such as dyes, must meet certain environmentally relevant and toxicological criteria.
The new "PETA-Approved Vegan" logo allows consumers to recognize at a glance those products for which no animal has had to suffer. As the demand for cruelty-free clothing without animal ingredients increases, customers have been missing clear and simple labeling of vegan fashion.
The OEKO-TEX standard ensures customers that every component of a garment or accessory has been tested for harmful substances and the article is therefore harmless to the human environment.

It also guarantees that the textile product has been manufactured in sustainable processes under environmentally friendly and socially responsible working conditions.
Benefit Corporations and B Corps are businesses and organizations with very high social and environmental performance. The B Corp certification attests that operations and business models affecting employees, society, the environment, and customers meet the highest standards.
The SA8000 standard measures social performance in eight areas that are important for social accountability. It's anchored by a management system that drives continuous improvement in many areas. It encourages organizations to develop, maintain, and apply socially acceptable practices in the workplace.


6. Purchase thrift, vintage, second-hand clothes


Another simple way of shopping for slow fashion on a budget is to consider buying second-hand clothes. Thrift shopping and vintage clothing are gaining massive popularity for good reasons.

Why buy second-hand fashion
The second-hand clothing market is booming. Resale shops are expected to double in the next five years.

The second-hand apparel market was valued at USD 28 billion in 2019 and is expected to reach USD 51 billion in 2023, according to GlobalData's assessment of the market.

Consumers all other the world can choose second-hand clothing as an affordable solution as new sustainable clothes become popular but remain expensive for many people.

At your local thrift store, resale shop, or online marketplaces, you can find cheap, stylish, and unique pieces to build an ethical and affordable wardrobe.

Vintage and second-hand clothes are ideal for those that want to shop sustainably on a budget. They require no additional resources to produce and reduce textile waste ending up into landfills.

You can go to online resale shops or their brick-and-mortar counterparts to find cheap stylish pieces that nobody is wearing.

Shop at consumer-to-consumer websites
eBay is one amazing place to shop for used clothing online. You can find thousands of unique articles in great condition that people have listed, such as clothing, jewelry, watches, shoes, handbags, and accessories.
"People are truly beginning to realize that simply by buying second-hand and extending the life-span of a piece of clothing, they can make a huge difference to the environment. I think that people are much more aware now of the damage that fast fashion can cause than they were a few years ago. Even since 2017, there has been a 31% increase in the number of second-hand items listed on eBay, which proves there is a real changing attitude and movement away from fast fashion."

 - Emma Grant, Head of Seller Proposition at eBay
People often use platforms like eBay to sell unwanted clothes in their local area. They list their item on the online platform and once sold, ask the buyer to come to pick it up and pay cash in hand.

Other highly popular places where people around the world list items they want to sell include:

Explore online marketplaces
You can also find wonderful used clothing and accessories at online marketplaces. Some resale online shops are specialized in pre-owned designer clothing and accessories, others in vintage clothes.

Online marketplaces generally sell high-quality items and don't accept all clothes. They check their quality before putting anything up for sale. It's a convenient method to revive old trends and styles or find items from brands that you missed in stores.

Some great online marketplaces to buy high-quality used fashion are:

Visit local consignment stores
Other great options to get your hand on unique second-hand pieces for your wardrobe are resale retailers. They usually have many brick-and-mortar locations around the United States.

People go there to sell their clothes and accessories or trade them in for another outfit, without any appointment necessary. You can do a quick search on the internet and find your nearest local consignment store.

Here are common places to find vintage and used clothing, including dresses, shoes, staples, jewelry, sportswear, and costumes:

7. Organize a swap party to renew your wardrobe


You can also buy second-hand items from your friends and family. This one is a no brainer. Ask them if they may want to get rid of any clothes they have and propose a fair price.

Organizing a clothing swap with your friends and family over the weekend is a very fun experience. You can set up a pop-up shop at your house and invite your friends over.

It's a great opportunity to get rid of the clothes you don't wear in your closet, as well as refresh your wardrobe with new looks for the coming season.

You can also search for clothing swap groups in your area on Meetup if you don't have any friends in your size to trade clothes with.


8. Rent new clothes as an affordable slow fashion solution


Clothing rental is another solution to expensive sustainable fashion. It's an emerging and fast-growing market. More and more people resort to renting new clothes for special occasions or renewing their wardrobe.

Renting new clothes is the better option, especially during pregnancy or for parties. Some fashion rental companies even offer a subscription for customers wanting to refresh their clothes more regularly.
"The benefits of renting fashion are wide-ranging. Not only can renting clothes be a more environmentally friendly alternative to buying into fast-moving fashion trends, but consumers can also save space in their homes. Fashion rentals can fulfill temporary fashion, such as clothing for women during pregnancy, while some fashion rental companies are tapping into demand for more niche and everyday fashion products such as streetwear."

 - Samantha Dover, Mintel Senior Retail Analyst
Some amazing places to rent clothes are:

9. Reuse, repurpose, upcycle old clothes


Reusing and upcycling and effective simple ways to afford slow fashion on a budget. Many clothes don't recycle well, especially when they are made with blends of various materials, including synthetic fabrics such as polyester or nylon.

Less than 1% of all textile wastes are recycled into new clothes globally, as reported by the Ellen MacArthur Foundation. To limit clothing waste and save money, you can reuse, repurpose, and upcycle used textiles.

Upcycling clothing is repurposing old clothes into new pieces of clothing that are more useful and valuable. You can slice and stitch old clothes at home without extra machinery.
"In a world still churning out trendy throw-away fashion pieces at breakneck speed, the idea of upcycled or refashioned apparel can be an anomaly. But it is a continuously growing trend and is one of the most sustainable things people can do in fashion. As upcycling makes use of already existing pieces, it often uses few resources in its creation and keeps 'unwanted' items out of the waste stream."

 - Beth Stewart, co-founder and Executive Director at Redress
Reusing, repurposing, and upcycling old clothes create value. It's a more sustainable and slower approach to fashion, instead of fast fashion that promotes the throwaway culture.

Upcycling is very beneficial to the planet and your budget. It demands a lot less energy and water than recycling. You can create stylish and unique pieces of clothing with upcycling, a more responsible alternative.

Instead of throwing old clothes away, use parts of or entire old garments to make something new and more valuable without breaking it down completely. Increase the lifespan of old clothes and create new items that can even be recycled at the end of their lifecycle.

If you take the time to cut and sew used pieces in your closet, you can create something truly extraordinary and unique.

A few decades ago before the industrial revolution and the rise of fast fashion, people used to upcycle clothes quite often as a way to preserve old textiles.

Today, the amount of waste we produce each year is close to 10 times higher than in 1960. It has doubled over the last 15 years.


10. Find the best deals online or locally


When you have a small clothing budget, you can't afford to spend money on expensive sustainable clothes. But there are still simple ways to wear slow fashion for less. You can find ethical clothing at more manageable prices with some very effective hacks.

Shop during the offseason
For example, you can shop during seasonal sales. Many ethical and sustainable fashion brands need to swap their inventory before the new season and reduce their prices. You can find much cheaper sweaters, coats, and jackets in Spring as well as affordable tanks, shorts, skirts, and swimsuits in Fall.

Seek out sporadic discounts
Be on the lookout for sporadic discounting going on at various retailers. Especially on women's clothing, sales happen numerous times throughout the year. There is a great chance to see real bargains over the next few months.

Find digital coupons
As you may know, nearly every clothing brand, including ethical and slow fashion brands, distributes voucher codes, and digital coupons. Just redeem special deals and discounts on their site to save a large chunk of money. It's the quickest and easiest way to discover new clothing brands and benefit from excellent deals. Some of the best places to find digital coupons for slow fashion brands are:

Follow brands on social media
If you aren't aware, you can find the best discount codes on social media platforms like Youtube, Facebook, Instagram, and Twitter. Ethical fashion brands often make special promotions that they advertise on their social media channels. Influencers and social media personalities also share special discounts that they receive from brands with their audience.

Find a new retailer
Your favorite slow fashion brand is probably selling its products through numerous online clothing stores. And most of them give you a special discount when you sign up or create an account for the first time. Since you can find the same price of clothing in many places, why not seek out a new platform to buy from and benefit from the first customer discount.

Get a store card
In many stores, you can apply for a card that offers discounts for the cardholder. It'a great way to reduce the cost of new clothes when shopping online. In many cases, you can get up to 30% off regularly, even when no special promotions are happening.

Join Email newsletters
Most online stores, including slow fashion stores, use Email newsletters to inform their customers about useful content and promotions. They frequently send out Emails to subscribers that contain exclusive deals and discounts. Just sign up to your favorite sustainable fashion brands' Email newsletters. It's hard to miss the opt-in as it will most likely pop-up when you visit the store for the first time.

Visit flash sales sites
Another way to find amazing deals is to visit flash sales sites. They buy new clothing and accessories in bulk every day at discounted prices. They offer limited-time sale events and hold no inventory. They help smaller ethical fashion brands increase their visibility and get rid of inventory quickly. Here are great flash sales sites to find excellent deals daily:

Support the local community
Think of creative ways to supports local communities. You can buy and sell affordable and sustainable clothing at local sales, garage sales, fashion fairs, fashion shows, auctions, flea markets, farmer's markets, and town markets.



To wrap it up
It's possible to afford slow fashion on a budget but you need to do extra work and get creative with how you spend your money. You can build a more sustainable and ethical wardrobe with less if you spend more time researching brands and finding the best deals.

Remember that if you are at the beginning of your sustainable fashion journey, don't get rid of all the clothes in your closet to start from scratch. That exactly what you should not be doing. It's the wrong approach to sustainable living.

Clothing waste is piling up in landfills at an alarming rate. The overproduction and overconsumption of cheap disposable clothing are responsible for tons of waste, land, air, water pollution, and greenhouse gas emissions.

Keeping your clothes out of landfills is one of the most impactful ways to help slow fashion become the norm. Whenever possible, repair and take good care of your clothes instead of buying new ones.

To build a sustainable fashion future, we have to change our behavior for the better. Taking better care of the clothes we already own makes a huge difference.
Was this article helpful to you? Please tell us what you liked or didn't like in the comments below.