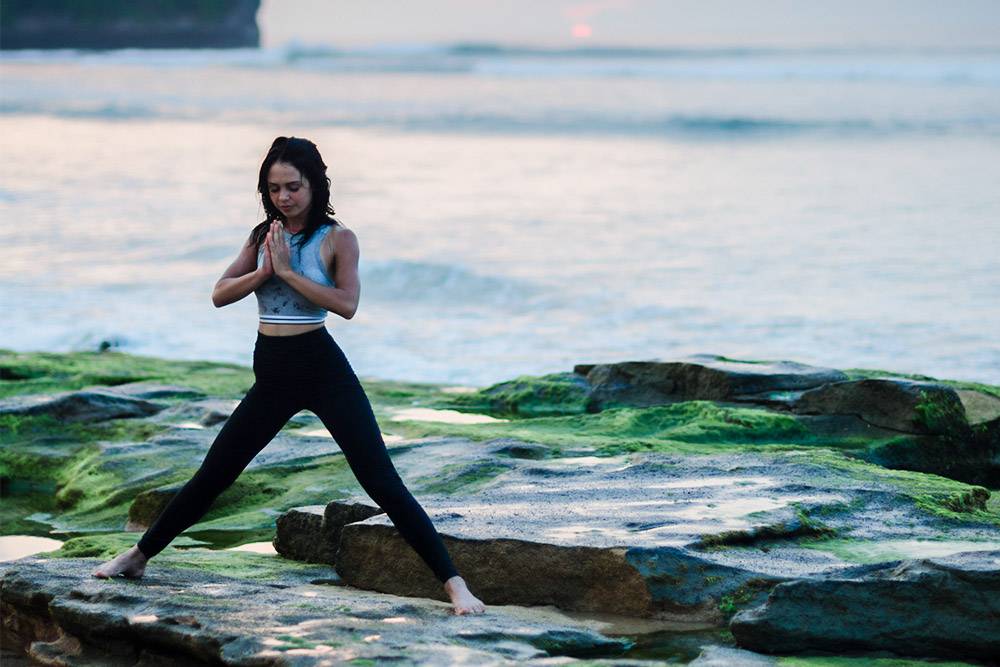 The Truth About Seaqual Recycled Ocean Plastic Fabric
Seaqual is a regenerated fabric yarn made from recycled ocean plastic waste. Seaqual Initiative collaborates with ocean clean-ups to collect marine litter and transforms it into upcycled marine plastic in Europe.
Seaqual is a very innovative and versatile material used in many different applications today, including recycled clothing fabrics in the textile and apparel industry.
Some of the plastic types found in marine litter include a polyester commonly used in plastic bottles called PET (Polyethylene Terephthalate), polyamide - also known as nylon, polypropylene, and polyethylene.
Seaqual is rising in popularity in the fashion world and quickly becoming a widely used synthetic fabric yarn. It's considered an environmentally friendly material compared to plastics made from oil.
Global plastic production keeps increasing and has a catastrophic impact on people, animals, and the planet. Every year, more than 12 million tons of plastic are dumped into our oceans.
Thankfully, most plastics can be recycled, recreated, remolded, and become brand new again to create new products without having to use new resources.
Here is the truth about Seaqual, an innovative and sustainable material made from recycled ocean plastic waste.
In this article:
Panaprium is proud to be 100% independent, free of any influence, and not sponsored. We carefully handpick products from brands we trust. Thank you so much for buying something through our link, as we may earn a commission that supports us.


What is Seaqual fabric yarn?


Seaqual is a synthetic type of fabric yarn made from recycled ocean plastic waste. It's an innovative and sustainable material that helps collect, transform, and reuse marine litter for new products in many industries.

Seaqual contains 100% post-consumer recycled polyester. It offers many advantages compared to virgin polyester manufactured from oil. The most significant benefit is Seaqual's lower environmental impact.

Polyester is the most widely used fiber worldwide. 55 million tons of polyester fibers were produced in 2018. It represents 52 % of global fiber production.

Seaqual considerably reduces greenhouse gas emissions, water, and energy consumption compared to conventional polyester. It's just as strong and durable as virgin polyester.

The resulting recycled ocean plastic makes new, beautiful, and sustainable products for many industries, including clothing, footwear, upholstery, automotive, furniture, home furnishings, technical textiles, and more.

Seaqual is widely used in the textile and apparel industry to make ocean plastic clothing, hosiery, pants, tights, leggings, stockings, coats, sweaters, underwear, sportswear, swimwear, fleece, circular knits, shoes, and accessories.

Seaqual is also used to create curtains, mattresses, cushion covers, and many other household textiles, furniture, packaging solutions, and industrial materials.

Although it can be used alone to create textile fabrics, Seaqual is often blended with other types of fibers such as spandex - also known as elastane or Lycra, organic or recycled cotton, and Tencel.




How is Seaqual manufactured?

Seaqual Initiative collaborates with ocean clean-ups to clean marine litter from beaches, coasts, ocean floors, rivers, and estuaries. It partners with local communities, NGOs, fishermen, research institutes, and regional and national authorities.

Once cleaned up and sorted into different material types, marine litter can be transformed into upcycled marine plastic by Seaqual Initiative-approved facilities.

Seaqual is made of recycled polyester, a more environmentally friendly alternative to the raw material from oil. Marine litter is sorted, chopped, melted, and reformulated into recycled polyester chips.

Discarded plastic materials are broken down into monomers with high temperatures and steam. Monomers are then transformed into polymers through a process called condensation polymerization.

The process eliminates water and forms a big repeating molecule to create recycled polyester sheets or ribbons that are then shredded into chips.

Seaqual is created through spinning, a process that employs a heated mechanical spinneret with tiny holes to melt solid chips of recycled polyester.

Chips are melted and extruded through a heated spinneret to form long filaments. The resulting polyester fiber is then ready to be spun into yarns, which are woven into fabrics by textile manufacturers.

The end material is extremely soft, comfortable, flexible, and quick-drying with excellent moisture control properties. It can be dyed easily and gives the brightest colors.

Antex and VICA are currently the only 2 licensed manufacturers of Seaqual yarn, both of which are located in Spain. Antex makes continuous filaments and VICA creates short, staple fibers.




Seaqual material properties


Seaqual yarn is a unique material with many unique properties. It's generally used in the same applications as polyester in the apparel and footwear industry.

Recycled polyester is strong, elastic, and lightweight. It's a completely synthetic material so it's resistant to attacks from insects, moths, molds, fungi, and many everyday chemicals.

Seaqual generally doesn't resist harsh chemicals though. It will melt in phenol, acids, and many others.

Fabrics made of Seaqual are stiff with excellent resiliency and tenacity. They are often used in activewear and swimwear because they are waterproof and quick-drying, unlike natural fibers such as cotton or wool.

Seaqual isn't very breathable like many other synthetic fabrics such as polyester, and acrylic. It's water-repellant and captures heat. It has low absorbency, wicks away moisture, and dries quickly.

Seaqual polyester yarn is also very flammable. Avoid wearing Seaqual clothing while cooking, welding, or playing with fireworks.

Seaqual fabrics are easy to care for. However, it's best to wash them with cold water to save energy and avoid damaging the fabrics. If you can, wash them separately by hand with cold water and hang them to dry.


Seaqual fabric benefits and drawbacks


Here are the main advantages of using fabrics made of Seaqual recycled ocean plastic:
Softness
Warmth
Lightweight
Affordable
Recyclable
Water repellant
Moisture-wicking
Good elasticity
Good durability
Good tensile strength
Good scratch resistance
Good abrasion resistance
Good resistance to UV and sunlight
Resistance to moths, molds, insects, and fungi
Moderate fire resistance
Moderate chemical resistance
Low environmental impact
Easy to care for and wash

The main disadvantages of using Seaqual recycled polyester in textile fabrics are:
Low breathability
Low heat resistance
Low resistance to pilling
Low absorbency
Not renewable
Not biodegradable
Not compostable

Seaqual certification standards
Seaqual recycled polyester is certified by several independent third-party organizations and meets high standards of quality and sustainability, including some of the most relevant certification standards for textiles.


The Oeko-Tex Standard 100 is one of the world's best-known labels for textiles tested for harmful substances. It certifies high product safety.

If a textile bears the Oeko-Tex Standard 100, customers can be sure that every component has been tested for harmful substances and the product is therefore harmless to the human environment.

The test takes into account many regulated and non-regulated substances, which may be harmful to human health.

The Oeko-Tex Standard 100 also guarantees that the textile product has been manufactured in sustainable processes under environmentally friendly and socially responsible working conditions.


The Global Recycled Standard (GRS) is an international standard that sets requirements for third-party certification of recycled input. It's a full product standard that dictates social and environmental best practices, and chemical restrictions.

The goal of the GRS is to drive higher percentages of recycled content in products and reduce the harmful impact of production on people and the environment.

The GRS aligns with recycled definitions across multiple applications and follows the ISO 14021 definition, with interpretations based on the United States Federal Trade Commission Green Guides. The Standard verifies recycled content in products to allow consumers to make informed decisions.




Environmental impact of Seaqual


Seaqual Initiative aims to fight plastic pollution by creating an innovative material from marine litter. It brings together individuals, organizations, and companies to help clean our oceans and raise awareness of the issue of marine plastic.

Seaqual is an environmentally friendly and sustainable fiber as it's based on polyester waste materials that are melted down, regenerated, and restored into polymers.

The community collaborates with ocean clean-ups that collect all types of waste in Europe, the Mediterranean, and the west coast of Africa, including plastics, metals, glass, rubber, and mixed material items.

It's committed to giving a second life to plastic waste that pollutes our oceans, contaminates entire food chains, kills marine life, and endangers human health.

To date, Seaqual Initiative already cleaned an estimated 600 tons of waste from our oceans and transformed 200 tons of marine litter into upcycled marine plastic.

It continues to support local communities to improve their waste management and recycling infrastructure. The process decreases water consumption, energy usage, and carbon emissions.

Seaqual drastically reduces our dependency on oil and the global warming impact of polyester compared to conventional polyester production from oil.

Despite these advantages, Seaqual is still a synthetic petroleum-based polymer. It's recyclable but not biodegradable or compostable.

Synthetic fabrics like recycled polyester destroy ecosystems and nature. They contribute to the high amount of clothing waste that ends up in landfills every year.

Seaqual fabrics take hundreds of years to decompose. As polyester breaks down, it releases toxic chemicals and greenhouse gases into the environment.

Seaqual fabrics also create plastic microfibers. Even washing recycled polyester fabrics at home releases microplastics that leak from waterways into the sewage systems and end up into our oceans.

These plastic microfibers are consumed by fish and birds and end up in our food, lungs, and stomachs.
"Using recycled polyester isn't the ultimate solution to making our industry green. Recycled or not, polyesters are at the center of the microfiber shedding issue, and we still have more questions than answers about what causes it and how to avoid it."

- Beth Jensen, Director of Sustainable Materials and Products at VF Corporation
However, plastic waste, including PET bottles, is quickly becoming a global environmental and social problem. And recycling ocean plastic waste can help solve this issue.

Every year, more than 300 million tons of plastic are produced, as reported by the United Nations. 12 million tons of plastic are dumped into the ocean annually. Less than 10% of all plastic is recycled.

If current trends continue, our oceans could contain more plastic than fish by 2050. And the plastic industry could account for 20% of the world's total oil consumption.

Raw material sourcing, extraction, and textile fabrication contribute massively to the disastrous environmental impact of fashion. So it's beneficial to use recycled materials like Seaqual to create clothing instead of virgin polyester.

Seaqual recycled polyester removes the need for crude oil, refinery, and chemical extraction. Its fabrication only requires ocean plastic waste that is collected, washed, sorted, chopped, melted, and reformed into new polyester chips, ready to be extruded into long filaments.


Fashion brands using Seaqual fabrics


Many ethical fashion brands and designers around the world use recycled polyester fabrics like Seaqual.

Recycled polyester isn't the most sustainable fiber but its environmental impact is much lower than virgin polyester made from oil.

Unfortunately, recycling is a costly process. Synthetic fabrics like polyester, polyamide, and acrylic are often used in clothing because they are cheap. And recycled polyester is more expensive to produce than virgin polyester.

Recycled polyester remains a leading example of how the global textile and apparel industry works to find solutions to its catastrophic social and environmental impacts.

Here are some ethical fashion brands that create clothes out of Seaqual recycled ocean plastic fabric and inspire sustainable change:
Was this article helpful to you? Please tell us what you liked or didn't like in the comments below.