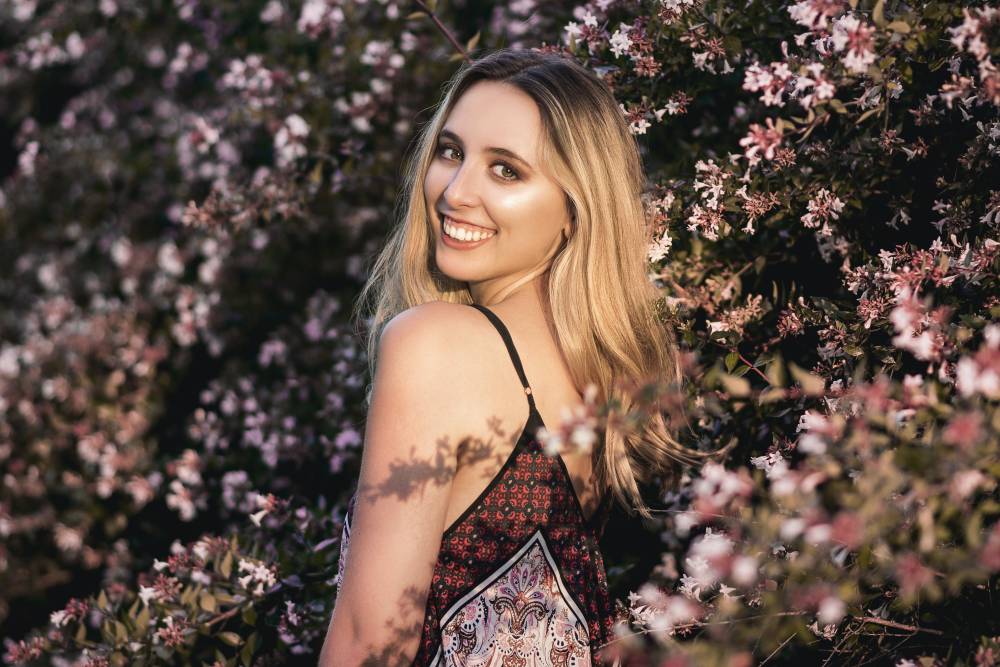 The 20 Most Useful Sustainable Fashion Brand Directories

Online directories are an excellent way to discover new sustainable and ethical fashion brands. Before buying any new clothing, you might want to do a bit of research about your favorite fashion brands.

Ethical brand directories are amazing to identify what clothing label suits your fashion style and can answer your outfit needs. You can check online directly for more information about factories, materials, policies, and values.

It's normal to look for this kind of information and even highly recommended to get a clear picture of what an apparel brand is about. Especially if you're new to conscious fashion, a brand directory is one of the easiest ways to find new ethical and sustainable clothing pieces.

Once you understand what to look for, you can research your favorite fashion brands on your own. It's an important step to ensure that you are buying slow fashion items.

With so much greenwash going on in the fashion industry, it can be difficult for consumers to determine the eco-friendliness of fashion products. Brands directories are here to help you.

They classify which clothing brand is the best, which one is the most affordable and doing better by the planet, people, and animals.

Ethical brand directories rate fashion labels on their activities for environmental protection, social justice, human rights, community involvement, and animal welfare.

They encourage fashion brands to improve their sustainability practices and take massive action to reduce waste, pollution, and carbon emissions.

As consumers, we have the power to drive change in the industry. By making better choices and supporting brands' sustainability efforts, we create a better future for ourselves and our children.

Here is the ultimate list of the 20 best sustainable fashion brand directories.


Panaprium is proud to be 100% independent, free of any influence, and not sponsored. We carefully handpick products from brands we trust. Thank you so much for buying something through our link, as we may earn a commission that supports us.


If you are looking for sustainable and ethical fashion brands, you've come to the right place. It's difficult not to mention the first sustainable fashion brand directory on the list.

Panaprium's sustainability rating system helps you make better choices as an informed ethical fashion lover. It rates apparel brands on all aspects of sustainability: social, environmental, and economic.

This brand directory is constantly growing and lists hundreds of apparel, footwear, and accessory brands that encourage people to move away from mindless consumerism. It serves a better textile and apparel industry that protects the environment, and care for all humans and animals.

Its goal is to lead industry key players, including organizations and businesses, brands and retailers, suppliers, partners, and manufacturers, into taking massive action toward more sustainability to protect people and nature.

Panaprium's ethical brand directory also helps consumers make conscious choices, educate themselves, promote environmental stewardship, and hold fashion designers, brands, and retailers to the highest standards of quality, sustainability, transparency, and accountability.



Remake is a community of millennials and Generation Z women who pledge to put an end to fast fashion. It trains women leaders around the world by hosting workshops, panels, and webinars.

The community makes it easy for its members to call out greenwashing and support better brands. It showcases products that meet its sustainability criteria on the following 6 impact areas:
Transparency
Traceability
Maker well-being
Environmental sustainability
Raw materials
Leadership

With a total possible score of 100 points, Remake's sustainability tool is one of the most exhaustive available today. It evaluates companies' products at different levels, depending on their size and complexity of their supply chain.

Remake wants to educate, inspire, engage, and uplift the voices of local communities. It regularly hosts clothing swap parties and educational panels to motivate others against fast fashion.

The organization is on a mission to make fashion a force for good. It creates documentary films, fact-filled stories, campaign assets, and workshop materials to recruit more women into its movement.

The community is committed to using its purchasing power, voice, and creativity to remake its closets with clothes that respect women and our planet.



Good On You is a mobile app and website that empowers consumers with brand ratings to make better shopping choices. It evaluates brands based on their commitment to doing better by the planet, people, and animals.

The company wants to create a sustainable future in fashion. It believes that fashion brands should be responsible for, and transparent about, their impact.

The Good On You brand rating system helps you answer important questions such as:
How were the clothes you're wearing made?
how do your favorite brands stack up on the issues that matter?

It considers some of the most important social and environmental issues facing the fashion industry today and gives out ratings from 1 to 5 to apparel brands' impacts.



The Ethical Fashion Guide connects people with brands doing fashion differently. It helps you find ethical brands that match your ethics requirements, while not sacrificing style.

The Ethical Fashion Guide researches each brand individually to ensure the highest ethical standards and celebrates sustainability efforts. It recognizes that some brands still have work to do to become irreproachable in every respect.

For each ethical brand listed, the Guide adds ethics badges to guide you through what the label is currently doing to make the fashion industry better.



Alden Wicker is the founder and editor in chief of EcoCult. He regularly contributes freelance articles to publications such as Glamour, Quartz, Popular Science, Newsweek, Fast Company, Vox, Inc. Magazine, and Refinery29.

On his online platform EcoCult, he features shopping guides and researched articles on big issues in the international sustainable fashion industry.

EcoCult offers a curious, thoughtful, science-based view of the industry to expose the truth and share it with consumers, activists, and professionals.



The Pretty Planeteer is a website owned and operated by Csilla Herbszt. She shares her favorite sustainable fashion brands that don't compromise on style, ethics, and environmental impact.

It's a great place to start if you are new to sustainable fashion or looking for some inspiration to switch up your style.

The Pretty Planeteer helps stylish, fashion-forward individuals start their sustainable fashion journey. It provides conscious style inspiration, interesting articles, and cool brand recommendations.

Its goal is to inspire you to take small steps toward building a more sustainable wardrobe, filling the gap between mindless consumption and extreme sustainability.

The Pretty Planeteer understands that you don't need to be perfect and 100% sustainable. It offers an enjoyable, less harmful alternative to fast fashion.

Its list of the best sustainable fashion brands helps you to reshape your shopping habits, especially if you grew up in fast fashion culture. It encourages you to be part of the solution, not the pollution.



Compare Ethics connects ethical shoppers to ethical brands, social media channels, pop-up shops, and marketplaces. It provides supporting evidence that each company listed is committed to the chosen ethical area.

Compare Ethics is run by a couple living in London that aims to provide extensive information about the social, animal, or environmental impacts of fashion brands' production process.

The portal offers one place to easily compare ethical brands and choose which one is the best for you at the right price. It's dedicated to making finding the most ethical brands more accessible.

Compare Ethics celebrates brands that are making a positive change in the world and not afraid to challenge the status quo. It aims to change the broken system.

It stands for workers' rights all over the world, living wages, and safe work conditions, as well as no unnecessary harm to animals.



Natalie, living in Jacksonville, Florida operates Sustainably Chic's Sustainable Brand Directory since 2014. She constantly updates it with new brands but urges you to look into your closet first, as the most sustainable garment is the one you already own.

Natalie feels that the next best thing is investing in quality, sustainable garments that you can wear for many years. She wants to support the millions of people all over the world that make our clothes and work toward making the fashion industry a fairer, better place.

Sustainably Chic is an online destination for sustainable fashion, green beauty, and eco-lifestyle. It promotes responsible fashion to help change the way business is done today.



Verena (Erin) Polowy from Edmonton, Alberta runs My Green Closet, a youtube channel, blog, and community for slow fashion, green beauty, and living more consciously.

After learning about the harmful aspects of fashion, she started to look for a way to advocate for, support, and work towards more sustainable and ethical practices.

She created My Green Closet as a platform for content related to eco and ethical fashion, capsule wardrobes, natural beauty, minimalism, the fashion industry, and generally living greener.

Her brand directory is designed as a starting point for anyone looking for more responsible brands. She encourages you to do your research to ensure that each brand is right for you and aligns with your personal needs, ethical, and sustainable values.



Maša and Michael from Tasmania, Australia have curated over 45 of the best ethical and sustainable clothing brands to help save you time. They applied strict 5-point mindful consumer criteria to create a list of brands that evaluates the following aspects:
Performance
Vegan/Cruelty-Free
Organic
Fairtrade
Sustainable

Not all brands listed tick all the boxes, but they are getting better each year as competition rises in the sustainable fashion movement. The continually updated list of ethical and sustainable fashion brands helps you live more consciously.

The Minimalist Vegan is an extensive library of articles on minimalism, veganism, mindfulness, productivity, health, life design, and ethical shopping. Its motto is to live with less stuff and more compassion. It includes a podcast with discussions on the intersection of minimalism and veganism.



Better World Shopper is a public research project dedicated to making social and environmental data available to consumers who wish to utilize their dollars as votes to help build a better world.

It showcases a comprehensive database of over 2000 companies and utilizes 76 reliable sources of data to help the public hold companies accountable in a practical way, every day.

This research project allows consumers to vote with their wallets and select the companies whose practices align with their values. It's one of the most comprehensive social and environmental responsibility rating systems available.

Based on data from a wide range of private, government, and nonprofit sources compiled over the past 30 years, it evaluates companies using the following five major categories:
Human Rights
The Environment
Animal Protection
Community Involvement
Social Justice


The Good Shopping Guide is an online ethical comparison site that reveals the good, the bad, and the ugly of the world's companies and brands.

It helps you choose more eco-friendly, ethical products that promote the growth of social responsibility and ethical business, as well as a more sustainable, just society.

The Good Shopping Guide offers a growling list of companies that represent the future of alternative fashion. They show a commitment to fair trading, organic production methods, recycling, and supporting local artisans and traditional techniques.

With the support of Oxfam, Friends of the Earth, Survival International, Good Energy, Christian Aid, and a host of other NGOs and ethical companies, the Good Shopping Guide assists you in channeling your spending power towards only the most responsible companies.




Common Objective (CO) is an intelligent business network for the fashion industry. It gives its members the connections and resources they need to succeed and work sustainably.

Members of the Common Objective aim to build successful businesses that positively impact people and the environment. Their target is to make sustainable fashion the norm.

The network is dedicated to supporting fashion people to do business better for people, the planet, and profits. It supports the creation of jobs, prosperity, and great products that don't damage the environment.

For the Common Objective, sustainability is an opportunity, not a cost. High sustainability standards reward better rankings and buyer connections.

The network helps you spend less time searching and gets the right people, businesses, and intelligence to you when you need them.



Emily launched The Honest Consumer in 2016, a socially conscious blog, to share the stories of social enterprises, spread the word about ethically made goods, shine a light on conscious living, and encourage others to live transparently.

While studying social enterprise at Belmont University, she was inspired to create a trustworthy outlet for people to find socially responsible goods.

Her ethical brand directory is the ultimate guide to ethical shopping. She lists socially responsible brands to allow you to easily shop your values.

Emily insists on taking the time to stop and ask the tough questions:
Who made this?
Why is this so cheap?
How is this good impacting the lives of those who produced it?

She encourages you to be excited about what you are buying, where it is coming from, and the difference your purchase can make.



Christelle Lachapelle from New England is the founder of the Sustainable Fashion Directory. After studying at the Fashion Institute of Technology and the Rhode Island School of Design, she decided to build an online directory for sustainable and ethical fashion.

She now categorizes over 200 companies that she selects personally. She understands that fashion brands focus on different things to improve their sustainability practices.

Christelle thinks that every little bit helps, and no fashion is really "sustainable". What's important is that people are thinking about it all and making positive steps even if they are baby steps.

She created the Sustainable Fashion Directory for people like her who want to do the right thing but aren't sure how. It's a great place to start for people who want to shop more responsibly and buy clothing that doesn't hurt the environment or human beings.



Sustainability advocate and climate optimist Kira Simpson is the founder and editor of The Green Hub, an Australian sustainable fashion and lifestyle blog, directory, and digital magazine.

Together with a team of writers and contributors, she shares brands, research, guides, and practical tips to help you make more compassionate lifestyle choices.

The Green Hub is a collection of experiences, tips, and advice for people who want to learn more about sustainable living. It supports small actions that can collectively make a big difference.
"We all have the power to vote, invest, make lifestyle choices, become activists, and demand change to create the future we want. We're not perfect, nobody is. But, we are trying to do a little something to leave the world a better place, and you can too."

 - Kira Simpson, The Green Hub founder



Sustainable stylist, consultant, and speaker Roberta Lee manages the Ethical Brand Directory since 2017, as a simple solution for her styling clients. She aims to make a positive impact for a better future.

She is passionate about ethical living, proving that ethical and environmentally conscious doesn't mean living a life without luxury or style. She cares about the impact we have on each other, animals, and the planet.



Based in Singapore since 2018, Zerrin is a platform dedicated to sustainable fashion, green beauty, and ethical business. A passionate team is doing its part to ignite change within the fashion industry.

The platform makes sustainable fashion uncomplicated and offers guidance to build a more mindful, meaningful wardrobe.

With regular updates, useful guides, and inspiring interviews, Zerrin makes the conversation around sustainability more accessible and inclusive.

It helps you make better choices by connecting you with distinctive emerging brands that respect people and the planet. It curates unique, sustainable labels impossible to find in high street malls.

Zerrin encourages people to be more curious about the ethics of their purchases and support brands that are making a positive impact. It lists exclusive sustainable fashion and beauty labels doing better on the issues that you care about.



Elizabeth from Chicago is a global citizen passionate about helping build a more responsible fashion industry and a sustainable world. She created Conscious Life And Style to provide ethical fashion guides and conscious lifestyle tips.

She believes that living sustainably can still be stylish. She lists brands that meet high standards for both ethics and aesthetics. They are responsible companies producing beautiful, high-quality garments and goods.

Her ethical brand list has over 250 brands with consciously made jewelry, clothing, undergarments, and more.

Conscious Life And Style is an amazing place to start your conscious fashion journey. It provides a solid foundation around the awareness of environmental and social justice issues in the fashion industry.

It's a great destination for people exploring ethical and sustainable brands that are passionate about changing the world through their businesses.



Project Cece was created by sisters Melissa and Marcella Wijngaarden, and their friend Noor Veenhoven, who met whilst studying in Amsterdam. It helps you look for the right sustainable clothing for your wardrobes.

The website makes it easy, accessible, and fun to shop for sustainable fashion. It lists sustainable fashion brands and stores that deliver in the United Kingdom, The Netherlands, or Germany.

Project Cece collects fair and sustainable clothing from different webshops to help you find clothing that fits your style, budget, and values.

From vegan shoes and bags to organic dresses and jackets and fair trade T-shirts, the website has over 25,000 products from more than 100 ethical fashion stores and 200 fair trade brands.
Was this article helpful to you? Please tell us what you liked or didn't like in the comments below.