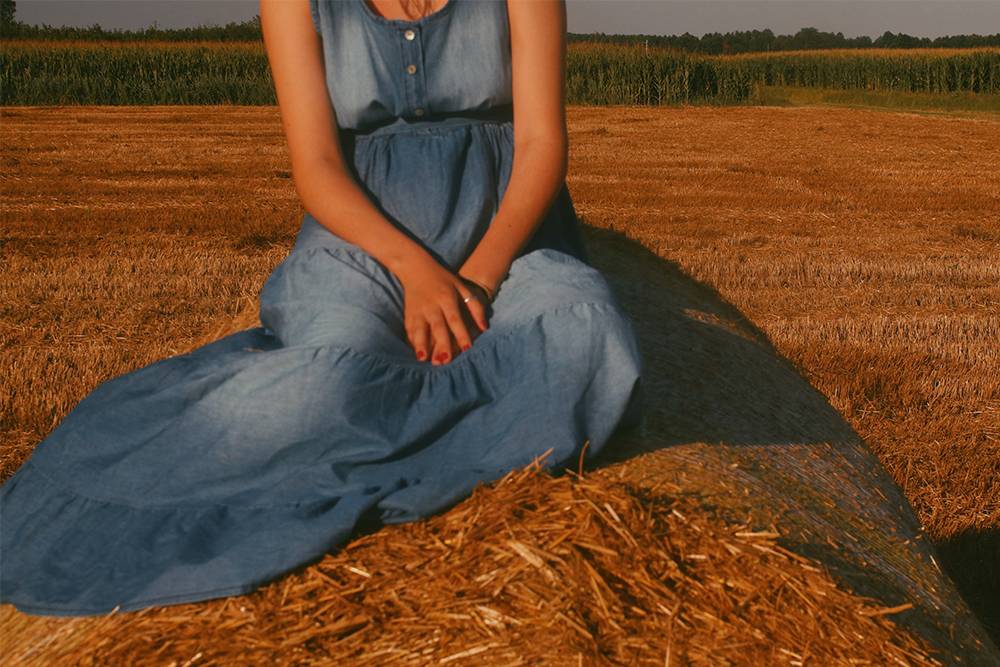 Is Lyocell Natural or Synthetic

Lyocell is a great choice if you are looking for eco-friendly and sustainable fabrics for clothing. It's a great alternative to petroleum-based textiles such as polyester and nylon. Its environmental impact depends a lot on its fabrication process.

Lyocell is neither natural nor synthetic. It's a semi-synthetic, man-made fiber, also called regenerated cellulosic fiber, similar to viscose-rayon, acetate, cupro, and modal. It's primarily made from cellulose-based and renewable resources such as wood.

Lyocell is often marketed as natural because of its raw material but it isn't. It requires complex production processes to manufacture using tons of water, energy, and chemicals.

Let's have a closer look at what kind of fabric lyocell is, its qualities, and its impact on the environment compared to other fibers.


Panaprium is proud to be 100% independent, free of any influence, and not sponsored. We carefully handpick products from brands we trust. Thank you so much for buying something through our link, as we may earn a commission that supports us.

Lyocell properties

Fabrics qualities:
Soft
Breathable
Lightweight
Durable
Anti-bacterial
Moisture-wicking

Environmental impact:
Low impact in closed-loop processes
Eco-friendly with sustainable forest management

Drawbacks:
Complex production
Chemical-intensive
Water and energy-consuming


What is lyocell
Lyocell a type of rayon fiber. It's generally manufactured from wood pulp. Its fabrication demands heavy processing but with fewer steps than viscose-rayon.

Rayon isn't a new type of fabric. Its first fabrication is dated back to about 1855 but the term rayon was officially adopted in 1924.

During manufacturing, cellulose from wood pulp is converted into a soluble compound using chemicals. A spinneret then forms filaments of regenerated cellulose out of the solution.

The main ingredients used in lyocell fabrication are N-Methylmorpholine N-oxide (NMMO) and water. NMMO, also commonly called amine oxide, is considered non-toxic and is easily regenerated.

Lyocell is the third generation technology of rayon, after viscose and modal. It's very breathable, lightweight, durable, soft, anti-bacterial, and remains odor-free much longer than cotton.

One of the most well-known brands of lyocell is Tencel, manufactured by the Austrian company Lenzing. A lot of fashion brands such as H&M, Esprit, Massimo Dutti, and Uniqlo now make clothing from Tencel.
Lyocell can arguably be one of the most eco-friendly cellulosic fibers. Usually made from wood, it can also be produced out of bamboo, soy, seaweed, or coconut.

The annual production of man-made cellulosic fibers is 6.7 million tons, according to Lenzing. It represents 6.2% of the total fiber production volume.

Lyocell is the third most used man-made cellulosic fiber after viscose and acetate. It had a 4% market share in 2018 but is expected to grow faster than any other fibers with a 15% compound annual growth rate (CAGR).

Another notable Lyocell brand that aims to reduce the environmental impact of textiles is Seacell by Smartfiber, made from sustainable dried seaweed.


Lyocell environmental impact


Sustainable lyocell production facilities can almost fully recover and reuse water and chemicals with closed-loop processes. When more than 99% of the solvent is recycled, lyocell production is considered eco-friendly.
"In contrast to the viscose process, an organic solvent called N-methyl morpholine-N-oxide (NMMO) is used to directly dissolve the pulp without any chemical change. For this reason, it is considerably simpler than viscose production. The technology developed by Lenzing enables more than 99 percent of the solvent to be recovered in a closed chemical loop and then fed back into the production process."

 - Lenzing AG, Sustainability Strategy and Fiber Production
Don't fall into the trap of thinking that lyocell is a natural organic fiber. An enormous amount of water, energy, and chemicals are used in lyocell manufacturing. It's considered a semi-synthetic fabric, made from wood pulp cellulose.

Lyocell is an innovative fabric. It's often produced from renewable cellulosic plants such as beech trees, pine trees, and bamboo. It's a regenerated fiber and is also biodegradable.

Sustainable forest management is necessary to consider man-made cellulosic fiber production environmentally friendly. Textile production is responsible for massive deforestation, destruction of ecosystems, and carbon emissions.

The Forest Stewardship Council (FSC) founded in 1993 is an international member-led organization that sets the FSC standards for responsible forest management and chain of custody.

The FSC is currently working with key players in the industry to achieve complete certified textile supply chains to allow FSC labels on apparel.

There are many different manufacturers of lyocell. Pay close attention to the origin of the lyocell you are buying and relevant certifications. Look at the labels and search the website for information thoroughly.

Most viscose-rayon production is overall highly polluting and has a large negative impact on the environment. Rayon fibers also contribute to microfiber pollution that escapes through our plumbing and sewage systems.

Cellulosic fibers were reported as an important share of microfibers in a 2011 study. Microfibers facilitate the transfer of pollutants, monomers, and additives to organisms with uncertain consequences for their health.

The water expelled from our washing machines transports these fibers to rivers, lakes, and oceans. The amount of microfibers entering the world's oceans is increasing at an alarming rate.

Because of the various manufacturing processes and depending on the environmental conditions, rayon fibers can take between a few weeks to a few years to biodegrade.

Cellulose biodegrades quickly under six weeks with optimal soil moisture of -33 kPa and soil temperature of approximately 25 ºC, as pointed out by recent research.

However, Korean researchers report that the more water-repellent a fabric is treated, the slower it will decompose. And a lot of semi-synthetic fabrics receive heavy treatments to make them softer, stronger, and elastic.

Most dyes, bleaches, and treatments used in the global textile and apparel industry are hazardous. Wearing toxic fabrics put our health at risk.


Was this article helpful to you? Please tell us what you liked or didn't like in the comments below.