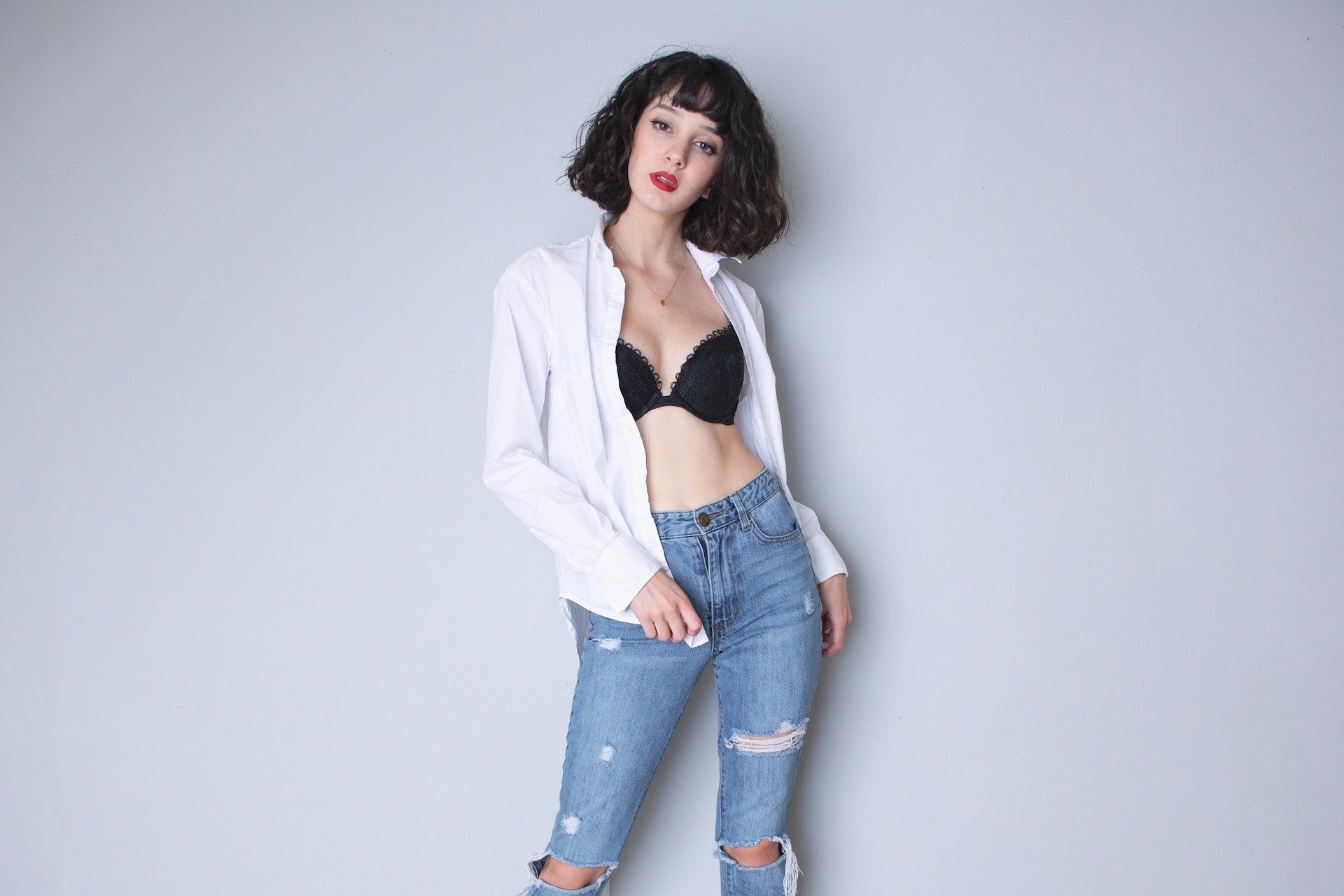 How To Create A Petite Capsule Wardrobe - 16 Best Tips
What is a capsule wardrobe? Do I need one?

In a nutshell, a capsule wardrobe is a rather small selection of easy-to-mix clothing items that includes everything you need.

If you own many clothes, but often feel like you have nothing to wear, creating your daily outfits takes you ages, and some of your clothes still have the tag on, although you bought them a while ago, you might need to rethink everything and create a capsule wardrobe.

If you are a petite woman, you need to plan your new wardrobe carefully to end up with clothes that fit and look flattering.

We are here to help you, and we have compiled a little guide for you. Keep reading to discover the best tips for a stunning petite capsule wardrobe!
Panaprium is proud to be 100% independent, free of any influence, and not sponsored. We carefully handpick products from brands we trust. Thank you so much for buying something through our link, as we may earn a commission that supports us.

Tailored blazers
Blazers are essential clothing items, especially for people who work in an office. They come in handy when you want your outfit to be professional and elegant.
Even better, you can dress up almost any casual outfit by adding a blazer.
Make sure to choose a color that is easy to match with your other clothes, a size that is perfect for your body, and a cut that looks flattering on petite silhouettes.

Here are our sustainable recommendations.

White shirts
Look effortlessly fantastic in an amazing white shirt!

We live in the era of consumerism and speed trends that go out of fashion after only one season. White shirts stood the test of time and became the epitome of elegance and class, no matter the wearer's body type, age, or profession.
Make sure to add one to your capsule wardrobe!



Skinny jeans
Skinny jeans look fantastic on petite silhouettes.
They are beautiful and can be worn both dressed up or down.
Our recommendation for you is to purchase a pair of sustainable skinny jeans in a dark color. 

Basic T-shirts
Basic T-shirts are the foundation of any capsule wardrobe. T-shirts can be worn in an infinite number of combinations, all year round.
They are an easy grab, perfect for those moments when you are in a hurry, fantastic for when you want to dress casually, and also great for layering. It is preferable not to purchase T-shirts featuring prints and very bright colors because they are not elegant and they are difficult to match with your other clothes.
Go for colors such as black, gray, white, and nude. Don't forget to purchase your T-shirt from eco-friendly brands.



Trousers
Trousers can be worn with shirts and beautiful blouses, and it is very easy to choose a pair that highlights your best features.
If you want to make your legs appear longer, always wear high-waisted trousers.

Discover amazing trousers made by sustainable brands.



Winter coats
If you live in a country where temperatures significantly drop during the cold season, you need a winter jacket.
Purchase one that you can wear with anything and that you can enjoy for many years.
How? Easy! Buy it from a sustainable brand that works under very high-quality standards, and choose a neutral color that works well with the other colors in your wardrobe.

Check out these affordable and sustainable options.




Winter accessories
If you need a winter coat in your life, then you certainly need winter accessories as well. They will keep you warm and cozy.

You can now purchase winter accessories from sustainable brands, and here's everything you need: Sustainable beanies, winter scarves, and vegan gloves.




Sweaters
Sweaters are fashionable and they protect you from the cold. You can wear them with jeans, trousers, or skirts.

Take a look at these affordable and sustainable sweaters.




Cardigans
Cardigans are great for layering.
They are also very versatile and you can create both casual and elegant outfits with them. Purchase beautiful cardigans from sustainable brands.



A black dress
Every woman should have a black dress in her wardrobe. They are very elegant and suitable for those occasions when you need to dress up.
A black dress will never go out of fashion, so you will be able to enjoy it for many years.
Take a look at our article about the best affordable and sustainable black dresses.



Comfortable shoes
In 2023 most women have a very active lifestyle, which means they stand a lot and walk a lot. For this reason, you need shoes that help you stay healthy and comfortable instead of making things even more difficult.

Make sure to have a pair of sustainable sports shoes in your wardrobe for all those moments when comfort comes first.

On the other hand, for those times when you need to be elegant, but can't afford to spend the whole day wearing high heels, we recommend a cute pair of vegan low-heeled shoes.

Boots
Boots are great for autumn, winter, and spring. You can wear them with jeans and trousers, but also with dresses.
Discover affordable and multifunctional boots, made from animal-free materials.



Leggings
Leggings are a must in a modern woman's wardrobe. They are very comfortable and you can wear them for sports, as loungewear, and in many other relaxed environments.

Check out the best affordable workout leggings.



Sundresses
As their name says, sundresses are the perfect dresses for sunny summer days.
They look flattering on any body type, they are very comfortable, and guys love them.

If you want to make your choice sustainable, take a look at our recommendations.



High-quality underwear
Gorgeous and comfortable outfits that make you feel more confident, always feature great underwear.
Make sure to choose sustainable undergarments that enhance your style!

Versatile bags and purses
A capsule wardrobe isn't complete without a versatile bag.

Petite women should choose small to medium-sized bags that don't overwhelm their body proportions.
We have prepared a list for you, containing the best affordable and vegan luxury handbags brands. Check it out and purchase an amazing bag for your capsule wardrobe.

Summing up
Fast fashion is overwhelming us with countless trends that only last for one season or two, and this is how a lot of people end up with a large amount of clothes and nothing to wear.

A capsule wardrobe helps you be more organized. Owning fewer clothes is more sustainable because nothing goes to waste, and you manage to wear every one of the clothing pieces in your wardrobe.

Clothes that are easy to match with each other save you a lot of decision-making time and help you get ready for the day in a stress-free way.

Building a capsule wardrobe does not require getting rid of all your current clothes. The first step we recommend is to check all the clothes that you already have, try them on, and decide which ones are suitable for your lifestyle. After that, you need to plan your capsule wardrobe.
Think about the cuts and lengths that look flattering on your petite silhouette, and use this article as a source of inspiration to help you decide which clothing items you need to buy. Always avoid bulky, oversized clothes because they aren't the most flattering choices for petite bodies.
Finally, declutter the clothes that you have and don't need, as well as those that don't fit properly.
Then you can start shopping. Do it smartly and always choose affordable and sustainable brands.
Share this article with your friends who might also benefit from our advice!




Was this article helpful to you? Please tell us what you liked or didn't like in the comments below.
About the Author: Miruna Dulcea