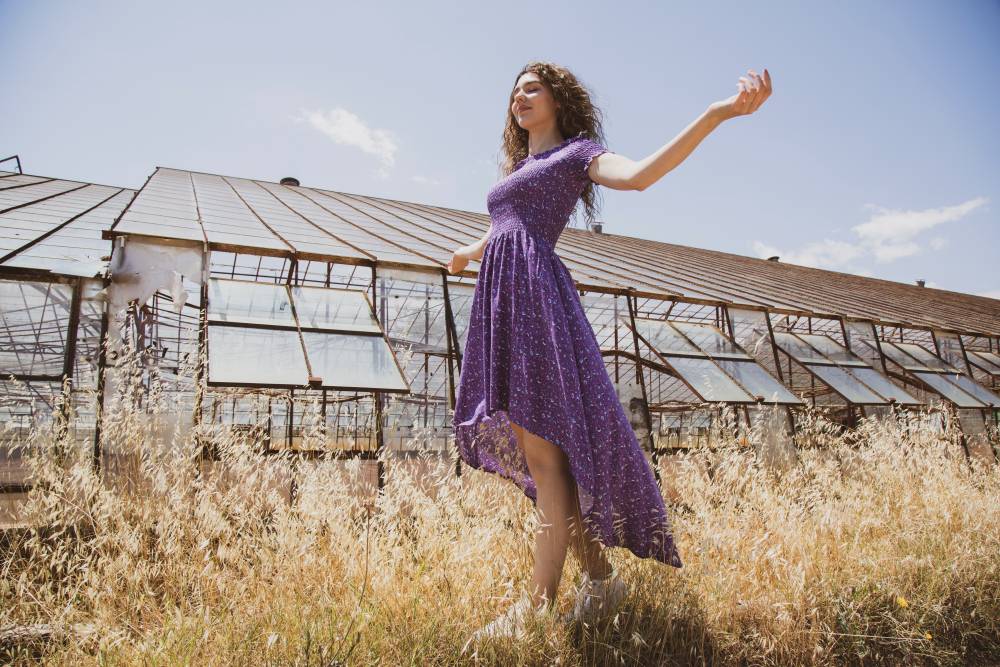 4 High-Tech Fabrics for a Sustainable Fashion Future

The global textile and apparel industry is one of the greatest polluters. Luckily, innovative and sustainable materials are slowly replacing traditional polluting fabrics.

The overproduction and overconsumption of cheaply made clothing create massive amounts of wastes, pollution, and carbon dioxide. Textile production is a major source of disasters for ecosystems, the environment, and human health.

The global textile and apparel industry emits 1.2 billion tons of greenhouse gases each year, estimated in 2017 by the Ellen MacArthur Foundation. If the trend continues, that number will increase by 50% by 2030.

Sustainable fashion is the growing movement within the industry and consumers that aims to repair the damages caused by the rise of fast fashion over the last 20 years.

Cotton is the most widely used natural fiber for clothing in the world. 30.3 million tons of cotton were produced in 2018 globally. It's bio-based and biodegradable but requires tons of water and chemicals to grow.

Polyester is the most used fabric in the textile and apparel industry globally. 55 million tons of polyester fibers were produced in 2018 in the world. It represents 52% of global fiber production. But synthetic materials like polyester have a huge negative impact on the environment.

It's time to rethink the way we produce and consume clothes. Fortunately, many fashion brands and designers are turning to high-tech materials with a lower environmental impact. Here are some of them.


Panaprium is proud to be 100% independent, free of any influence, and not sponsored. We carefully handpick products from brands we trust. Thank you so much for buying something through our link, as we may earn a commission that supports us.


Pineapple leather
Pineapple leather is an artificial or semi-synthetic leather made from pineapple waste. Piñatex is a pioneer in natural leather alternatives. It's a fabric made from cellulose fibers extracted from pineapple leaves.

The pineapple industry produces 40,000 tonnes of waste pineapple leaves each year globally. With pineapple leather, long leaves suitable for fiber production generate additional income for farmers, instead of being usually burned or left to rot.

Ananas Anam is the company behind Piñatex. It produces leather-like fabrics from pineapple leaf fiber, polylactic acid, and petroleum-based resin.

The process isn't 100% sustainable but a lot more ethical and environmentally friendly than conventional leather production. This vegan leather alternative is already used today by fashion giants like H&M, Hugo Boss, and Paul Smith.



Soy Cashmere


Fabrics made from soy protein fiber are an alternative to more polluting and cruel fibers such as silk and cashmere. Soy fiber is also known as vegetable cashmere or soy silk because it's very soft, lightweight, and breathable.

Soy cashmere is made from soy protein, a by-product of tofu manufacturing. It has amazing properties for clothing. It's comfortable, resistant, durable, anti-bacterial, and quick-drying.

By choosing organic farming techniques, soy can be grown without man-made harmful chemicals in fertilizers, pesticides, and herbicides. Soy protein is extracted from soybean oil or tofu production wastes to make textile fibers.

KD New York is one rising fashion brand presenting vegetable cashmere as a luxurious, stylish, and sustainable fabric. The brand already raised more than USD 50,000 through its crowdfunding campaign on Kickstarter.




Orange peel silk


Orange Fiber is the first patented and manufactured fabric from citrus juice by-products. It's a silky and very light material full of innovation and visionary spirit.

Instead of killing thousands of silkworms to produce a silk blouse, ethical and sustainable fabrics made from orange peels in the laboratory are great alternatives.

Orange Fiber is an Italian company and won the Global Change Award in 2015, the annual award initiated by H&M Foundation. The textile manufacturer is currently focused on improving the production process to make it scalable and appealing for fashion brands.
"Following a collaboration with Politecnico di Milano University, it has been developed with an innovative process that allows turning virtually more than 700,000 tonnes of by-products that the citrus processing industry produces every year in Italy into a high-quality fabric that can respond to the need for sustainability and innovation of fashion brands. The citrus peel would otherwise have to be disposed of, with costs for both the processing industry and the environment."

 - Enrica Arena, Orange Fiber co-founder



Marine cotton


Also known as algae cotton or seaweed fabric, fibers made from algae are more environmentally friendly materials for textile than regular cotton. They are made from fibrous algae that rapidly grow with water, light, and nutrients.

Marine cotton represents an amazing alternative to current polluting conventional cotton production widely employed in the global textile and apparel industry.

Fibrous algae is a high potential material as a source for fibers. Algae-based fibers are more durable and stronger than cotton. They provide a unique raw material to create special clothing.

Many emerging fashion labels now offer clothing that includes algae. Companies such as Algalife turn algae into bio-based fibers and eco-friendly dyes.
Was this article helpful to you? Please tell us what you liked or didn't like in the comments below.