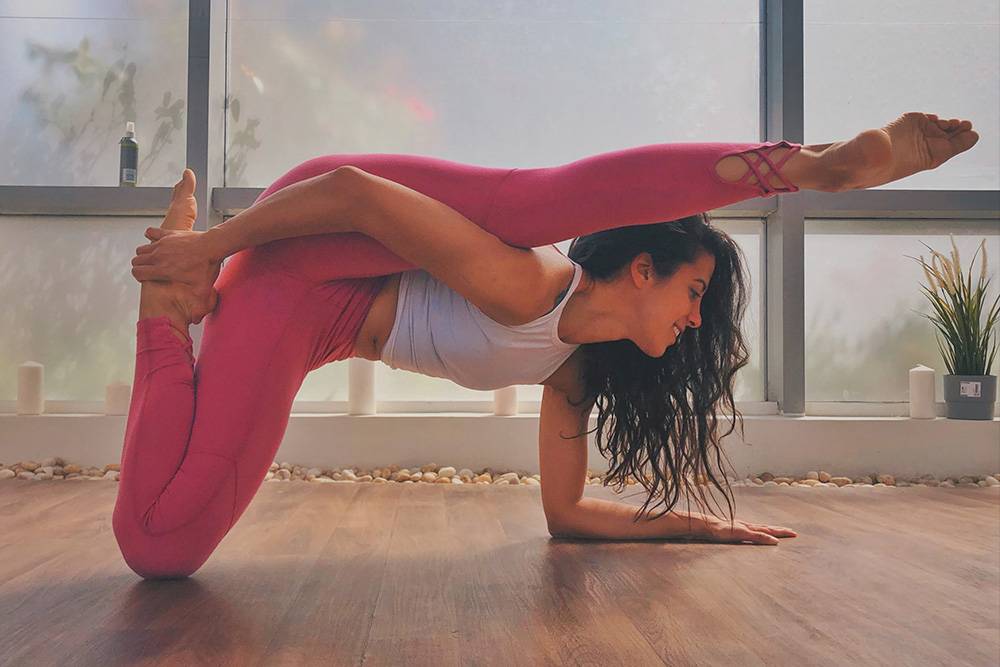 Q-NOVA The Most Innovative Recycled Nylon by Fulgar

Many new and innovative fabrics promote sustainability in the global textile and apparel industry. Q-NOVA regenerated polyamide is one of them and represents Italian excellence.

Q-NOVA is an environmentally friendly recycled nylon 6.6 fiber developed by Fulgar. It's manufactured exclusively from regenerated raw materials and meets high-standards of traceability and sustainability.

Italian textile manufacturer Fulgar is an international leader on the man-made fiber market with over 40 years of experience. It uses modern innovation and technology to develop exceptional textiles used around the world with a strong focus on sustainability.

Unfortunately, not all fabrics used in the fashion industry are environmentally friendly. Fashion is one of the largest polluters globally, mainly due to the lack of innovation to make raw materials more sustainable.

Only a very small fraction of the resources used by the apparel and footwear industry are renewable. And even a smaller number of fashion designers and brands use recycled yarns made of regenerated raw materials.

Luckily, more people are becoming aware of the fashion industry's disastrous social and environmental impacts.

Conscious consumers demand that brands and retailers improve their sustainability and transparency practices, which pushes textile manufacturers to innovate and develop more sustainable fabrics.


Panaprium is proud to be 100% independent, free of any influence, and not sponsored. We carefully handpick products from brands we trust. Thank you so much for buying something through our link, as we may earn a commission that supports us.

How innovative is Q-NOVA


Q-NOVA by Fulgar is an environmentally friendly Italian yarn made from recycled nylon 6.6. It's used in the fashion industry by internationally recognized brands and retailers to create many types of clothes and accessories, including loungewear, beachwear, swimwear, lingerie, and sportswear.

More than 1,000 employees worldwide work every day to make Q-NOVA one of the most innovative, high-quality, and high-performing regenerated polyamide fiber.

To produce Q-NOVA, Fulgar uses mostly post-industrial nylon waste coming from its yarn production cycle. These materials could not have been reused in any other way and would have otherwise been disposed of as external waste.

Overall, Q-NOVA is made of 99% polyamide 6,6 recycled pre-consumer waste certified by the Global Recycled Standard (GRS). It's obtained exclusively from environmentally friendly raw materials and responds to specific traceability requirements.

Post-industrial or pre-consumer waste means that the materials used for recycling didn't reach consumers. Pre-consumer materials can be broken down and reconstructed into similar fibers or sold to third-party buyers that use them for consumer products.

Q-NOVA production occurs through the MCS process, a locally-based mechanical regeneration system that doesn't require chemicals. Discarded materials are transformed into a polymer which is then integrated into further processing stages.

The end material is extremely soft, comfortable, flexible, breathable, and quick-drying with excellent moisture control properties.

Q-NOVA recycled nylon is as strong, robust, and durable as virgin polyamide. It can be dyed easily and gives the brightest colors.

The regenerated fabric is also lightweight (1,14 gr/cm3) and has similar qualities as textiles made of cotton (1,54 gr/cm3) or polyester (1,34 gr/cm3).



How sustainable is Q-NOVA


Q-NOVA is a conventional petroleum-based synthetic polymer. It's recyclable but not biodegradable or compostable.

By producing Q-NOVA, Fulgar aims to reduce carbon dioxide emissions, consume less water, and use renewable energy.

Q-NOVA is an environmentally friendly and sustainable fiber as it is based on nylon waste materials that are melted down, regenerated, and restored into polymers without the use of chemicals.

Q-NOVA is made through an innovative mechanical process that reduces the need for water and emissions compared to conventional polyamide production.

For each kilogram of Q-NOVA recycled nylon produced, 90% liters of water and 80% carbon dioxide equivalent emissions are saved compared to a regular polyamide yarn made from virgin polymer, measured according to the European method LCA - ISO 14040 and ISO 14044.

Fulgar earned a special mention in the annual report GreenItaly 2017 published by Symbola. The company explains:

"In 2017 alone, the Q-Nova recycling system enabled savings of over 11 million liters of water. If the growth in demand for Q-Nova yarn reaches 30% in 2018, more than 15 million liters of water will be saved."
Fulgar is building a better way for the future with more sustainable fibers. Sustainability is one of the main pillars of Fulgar's social responsibility policy.

The Italian manufacturer has a high environmental awareness and fierce determination to preserve and enhance the global ecosystem. It creates versatile yarns with sustainable and functional fibers such as Q-NOVA.

Fulgar recycles over 63% of the materials used during the production cycle. It uses pallets made with timber coming from certified environmentally-managed forests and mounted using 100% renewable energy.

Its conveyance system is entirely electrical to ensure zero carbon dioxide emissions. Fulgar uses a wide-scale installation of LED lights throughout its facilities that contributes to more energy savings.



How transparent is Q-NOVA


Fulgar places a strong emphasis on customer transparency and serves key information on Q-NOVA manufacturing stages, adhering to the Italian TF traceability system.
"We're proud to make a contribution to research in a field that's so important to all of us – traceability. Consumers are faced with frequent declarations attesting to the provenance and origins of textile fibers, but they are hard to verify. Now it will be possible to put our ideas into practice. Our ID system shows that traceability is a serious matter and means the entire supply chain must take on the responsibility".

 - Alan Garosi, Fulgar Marketing Manager
Fulgar places a special ingredient in the Q-NOVA regenerated polyamide. It creates an innovative traceability system called ID (Identity). The ID system allows third-party organizations like consumer associations and government ministries to verify the authenticity of the Q-Nova's recycled origins.

The traceability system is in constant evolution and further iterations are currently being developed. Fulgar aims to provide a special scanner and garment labeling system to enable consumers to identify the yarn's origins directly before buying.



Q-NOVA certifications

Q-NOVA recycled nylon by Fulgar is certified by many independent third-party organizations and meets the highest standards of quality and sustainability, including some of the most relevant certification standards for textiles.
The Global Recycled Standard (GRS) is an international, voluntary standard that sets requirements for third-party certification of recycled input and chain of custody. It's a full product standard that dictates social and environmental best practices, and chemical restrictions.

The goal of the GRS is to drive higher percentages of recycled content in products and reduce the harmful impact of production on people and the environment.

The GRS aligns with recycled definitions across multiple applications and follows the ISO 14021 definition, with interpretations based on the United States Federal Trade Commission Green Guides. The Standard verifies recycled content in products to allow consumers to make informed decisions.
The EU Ecolabel (EC Regulation n. 66/2010) is a reference for consumers who want to help reduce pollution by buying more environmentally friendly products.

It's a trademark of the European Union that certifies environmental quality and ecological performance. The standard is awarded to products and services that have a lower environmental impact than comparable products.

The EU Ecolabel makes it easier for consumers to choose high-quality, environmentally friendly, and healthier products. It certifies that the product has a low impact on the environment throughout its entire lifespan.
The Oeko-Tex Standard 100 is one of the world's best-known labels for textiles tested for harmful substances. It certifies high product safety.

If a textile bears the Oeko-Tex Standard 100, customers can be sure that every component has been tested for harmful substances and the product is therefore harmless to the human environment.

The test takes into account many regulated and non-regulated substances, which may be harmful to human health.

The Oeko-Tex Standard 100 also guarantees that the textile product has been manufactured in sustainable processes under environmentally friendly and socially responsible working conditions.
The Higg Index is a suite of tools developed by the Sustainable Apparel Coalition (SAC), a groundbreaking garment industry collaboration. It helps brands, retailers, and facilities of all sizes to measure their sustainability performance.

It enables and encourages manufacturers to become transparent and make meaningful improvements that protect the well-being of factory workers, local communities, and the environment.

The Higg Index creates a unique instrument to assess the environmental impact of a garment's entire life cycle. It offers all companies a method of comparing different materials to make knowledgeable, more sustainable choices.



How to care for Q-NOVA


Taking good care of your clothes is one of the best ways to live more sustainably. It extends the life of your clothing and the time you can wear them. It limits pressure on natural resources, contributes to less waste, pollution, and emissions.

Washing
To save water, energy, and the quality of your garment, it's best to wash clothes made of Q-NOVA in cold temperatures. You can place them in the washing machine but with a temperature lower than 40 degrees Celcius (104 degrees Fahrenheit).

Don't use a strong detergent and make sure the washing speed doesn't exceed 600 revolutions per minute.

Drying
The more sustainable way of drying your clothes is to hang them to dry. Place them on a line in fresh air rather than using a dryer. It preserves the quality of your Q-NOVA garments and saves an enormous amount of energy, carbon emissions, and money. 

Ironing
It's not necessary to iron your clothes made of Q-NOVA. The material is very flexible and often blended with elastane or spandex to make it even more elastic. If you decide to iron your clothing, select the lowest temperature possible to prevent any damage.



Where to shop for Q-NOVA
Today, Q-NOVA is drawing interest from leading brands across Europe and North America. The innovative material combines performance and sustainability.

Many fashion companies have adopted the Q-NOVA recycled nylon yarn, especially in the circular knit, legwear sector for clothing, intimate wear, and sportswear.

Q-NOVA is used around the world to create high-quality, accessible, well-made, and long-lasting clothing and accessories.

Clothes made of Q-NOVA offer balance, clean lines, and an intense commitment to green issues. They are not only fashionable and high-performance but also sustainable and ethical.

Apparel companies cannot ignore the sustainable fashion movement anymore. It's increasingly important for labels to ensure high-levels of transparency, accountability, and sustainability.

More and more people are asking for environmentally friendly clothes. Q-NOVA makes a great choice to ensure full traceability and high environmental protection.

Here are some of the best places to buy sustainable fashion made of innovative Q-NOVA recycled nylon:
Was this article helpful to you? Please tell us what you liked or didn't like in the comments below.