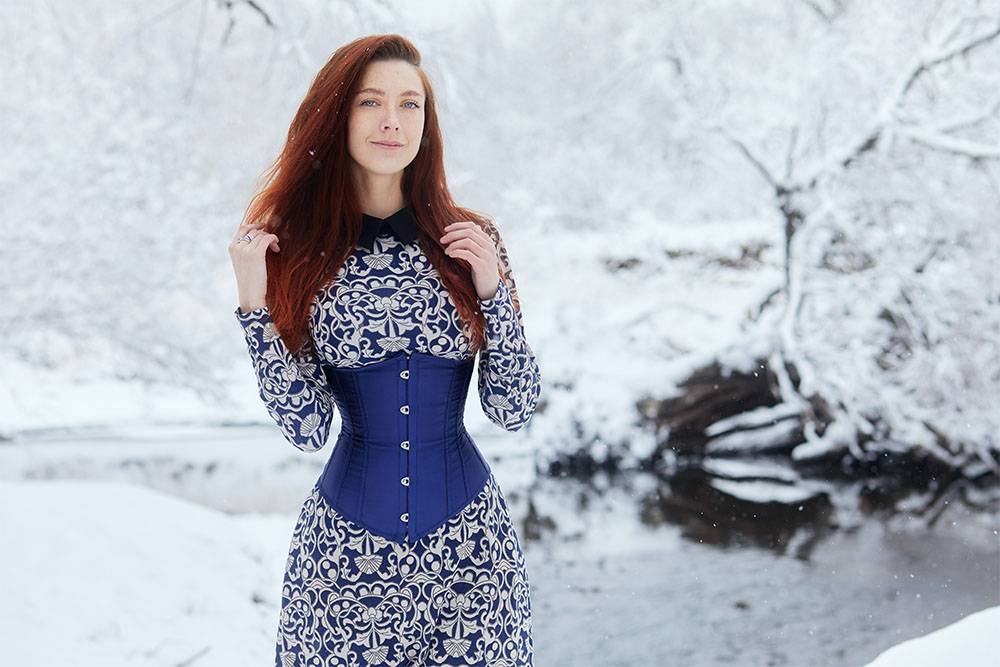 10 Best Affordable And Sustainable Corset Brands
The best corsets are comfortable, affordable, and sustainable to help you look and feel your best with a clean conscience. They are beautiful, supportive, high-quality, and made from eco-friendly materials.

If you are interested in fashionable lingerie and sexy underwear like corsets and bustiers, choose ethically made and durable pieces that shape your figure and flatter your curves while protecting people and the environment.

Thankfully, many lingerie brands create inexpensive and eco-friendly shapewear and waist trainers. They help you look attractive and feel comfortable in flattering and supportive pieces.

Check out our selection below of the best affordable corset brands that make quality, comfy, inexpensive, and unique undergarments under high social and environmental standards.


Panaprium is proud to be 100% independent, free of any influence, and not sponsored. We carefully handpick products from brands we trust. Thank you so much for buying something through our link, as we may earn a commission that supports us.


Category: Basics, corsets, bustiers, bodysuits, lingerie, thongs, briefs, bras, camis, socks, accessories
For: Women
From: Gothenburg, Sweden
Values: Organic, recycled
Prices: $10-$30

NA-KD is a Scandinavian fashion marketplace, a mobile-based online shopping sanctuary for fashion addicts. It offers sustainable and affordable corsets made from organic and recycled fabrics.

NA-KD sells many different clothing labels at various price points and designs a range of cute and fashionable clothes, undergarments, and accessories under its brand.

The NA-KD brand is one of the fastest-growing on social media. It regularly partners with influencers to launch new collections, such as Andrea Hedenstedt, Anika Teller, Astrid Olsen, Camille Botten, Dilara Avci, Pamela Reif, Kristin Sundberg, and more.

SHOP NA-KD



Category: Basics, corsets, underwear, accessories
For: Women, men
From: London, United Kingdom
Values: Organic, recycled, artisan craft, luxury
Prices: $150-$740

Dame Vivienne Isabel Westwood is a British luxury fashion brand, designer, and activist that promotes high fashion without the high stakes for the planet. She works hard to stop climate change and the extinction of life on Earth.

The luxury clothing designer is passionate about the environment and uses fashion as a vehicle for activism. She designs affordable and sustainable collections of beautifully crafted corsets using responsibly sourced, organic materials.

Vivienne Westwood creates collections, collaborations, and catwalk shows to promote innovative design, campaign for protecting life on Earth, and mobilize people around climate change and human rights.

SHOP VIVIENNE WESTWOOD



Category: Basics, corsets, waspie, waist cincher, overbust, underbust, accessories
For: Women
From: Łódź, Poland
Values: Natural, local
Prices: $40-$60

Rebel Madness is a Polish fashion brand specialized in making corsets of the finest materials to pay attention to details and high quality. It proudly manufactures all products in Poland using natural materials.

Rebel Madness is committed to offering exceptional collections of classic corsets made to shape the body. The unique construction provides waist reduction, comfort, support, an hourglass shape, and a flat stomach.

SHOP REBEL MADNESS



Category: Basics, corsets
For: Women
From: Milan, Italy
Values: Organic, recycled, timeless, local
Prices: $250-$270

Alice Pons is an Italian designer and responsible womenswear label based in Milan that makes timelessly elegant 18th-century style corsets for modern women.

Alice Pons designs and manufactures all her high-quality, sophisticated corsets in Milan. She sources organic, local, long-lasting materials to reduce freight emissions.

SHOP ALICE PONS




Category: Basics, corsets, accessories
For: Women
From: London, United Kingdom
Values: Organic, timeless
Prices: $120-$130

Norwegian born, London-based designer Silje Vallevik founded the
contemporary lifestyle brand Valle&Vik to offer accessible luxury womenswear that transcends dress codes.

Valle&Vik makes investment pieces, offered at an accessible price, as the opposite of fast fashion. It creates easy, effortless pieces you need in your wardrobe using only the best quality materials but at a fair price.

Valle&Vik is committed to sustainability and creating beauty with a conscience. It aims to minimize waste and energy usage and use better materials like organic cotton.

SHOP VALLE&VIK



Category: Basics, corsets, accessories
For: Women
From: Brighton, United Kingdom
Values: Recycled, luxury, vintage
Prices: $80-$120

Rosie Evans is a luxury fashion label that creates sustainable and ethical clothing, including affordable corsets. It offers unique garments and informs consumers on better ways to shop for sustainable fashion.

Rosie Evans fuses elements of fantasy and traditional craft to make otherworldly pieces. It uses upcycled, second-hand, and vintage textiles to save fabric waste.

SHOP ROSIE EVANS



Category: Basics, corsets, accessories
For: Women, men
From: San Miguel Acatán, Guatemala
Values: Organic, recycled, artisan craft
Prices: $10-$160

Conscious Convergence is a sustainable clothing brand that creates affordable corsets using recycled fabric and natural dyes from local plants.

Conscious Convergence offers a varied collection of handcrafted, handwoven, and hand-dyed clothing that is renewable, ethically produced, and unique.

Conscious Convergence supports indigenous communities through collaborative design. It works with tailors and weavers in Guatemala and Panama to blend traditional dress, modern style, and ancient symbols.

SHOP CONSCIOUS CONVERGENCE



Category: Basics, corsets, accessories
For: Women
From: Valmiera, Latvia
Values: Organic, artisan craft
Prices: $10-$80

KosMossArt is an apparel company that designs and produces
garments from organically sourced materials such cotton, hemp, Tencel, and linen.

It offers feminine corset tops handmade with a love for a bohemian aesthetic and sustainable look. The materials are soft, comfortable, and durable.

SHOP KOSMOSSART




Category: Basics, corsets, bodysuits, camis, tights, bras, lingerie, knickers, slips, socks, accessories
For: Women, men
From: London, United Kingdom
Values: Vintage, artisan craft, inclusive
Prices: $20-$40

ASOS Marketplace sells pre-loved clothing from independent brands and vintage boutiques online. It launched in 2010 with just 20 sellers and is now a leading online platform for thrift shopping.

The marketplace represents over 800 boutiques from all over the globe. It offers a unique range of affordable, vintage corsets from small brands to big high-street names.

ASOS Marketplace sells vintage 90s size-inclusive lingerie, hosiery, and nightwear from famous brands and new designs from international boutiques and artisans.

SHOP ASOS MARKETPLACE



Category: Basics, corsets, bustiers, bodysuits, lingerie, thongs, briefs, bras, accessories
For: Women, men
From: El Segundo, California, United States
Values: Recycled, inclusive
Prices: $10-$30

Savage X Fenty is a lingerie brand founded in 2018 in California by Rihanna. The clothing-retail company creates corsets and bustiers for young women.

Savage X Fenty makes underwear, loungewear, nightwear, and accessories that celebrate fearlessness, confidence, and inclusivity. It wants you to feel sexy and have fun doing it.

Savage X Fenty creates a collection of fresh, stylish, attractive basics available at affordable prices. They fit everyday needs, every mood, vibe, and body type.

SHOP SAVAGE X FENTY
Was this article helpful to you? Please tell us what you liked or didn't like in the comments below.