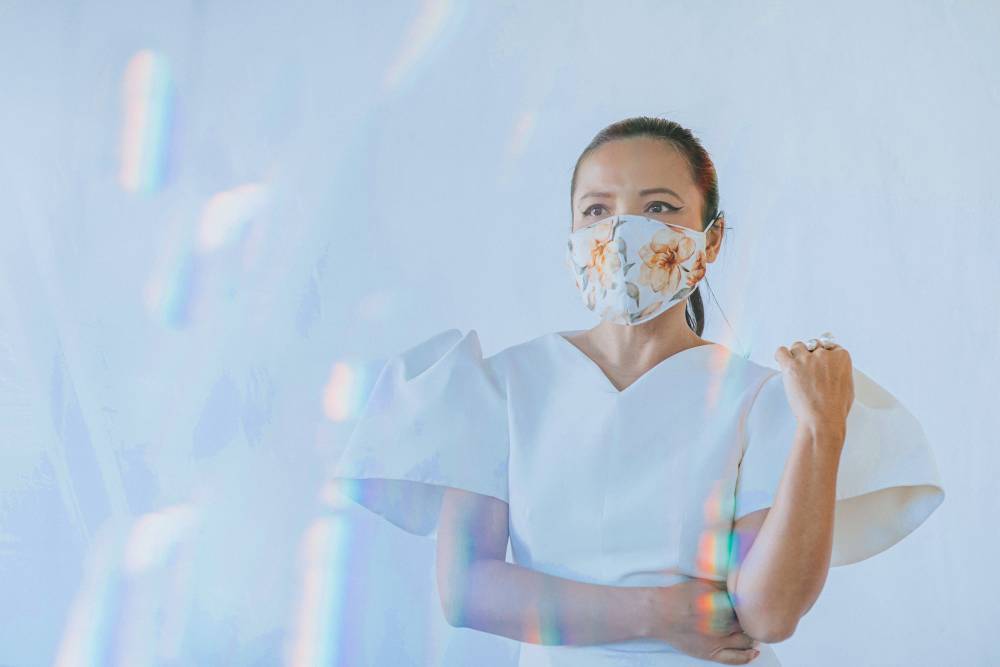 The Truth About Polypropylene Fabric

Polypropylene fabric is a synthetic textile used in many industrial applications, as well as in the upholstery and apparel industries. It's also known as PP or polypropene and can be woven or non-woven.

Polypropylene is generally used for filters, face masks, and performance textiles. It's strong, soft, lightweight, and easy to clean. It's manufactured from synthetic thermoplastic polymers. Propylene gas is a by-product of oil and natural gas production.

Non-woven polypropylene fabrics are some of the most versatile materials available today. Many types of high-quality performance fabrics are made of polypropylene through different processes.

Polypropylene is one very popular and widely used synthetic fabric next to polyester, polyethylene, and polyamide. It's very cheap to produce compared to natural fibers but isn't the most environmentally friendly.

Polypropylene fabrics are fully synthetic textiles used in many different applications today, including clothing fabrics in the global fashion industry.

Unfortunately, the fashion industry is one of the largest polluters globally. Textile manufacturers need to innovate and develop more sustainable fabrics.
Panaprium is proud to be 100% independent, free of any influence, and not sponsored. We carefully handpick products from brands we trust. Thank you so much for buying something through our link, as we may earn a commission that supports us.


What is non-woven polypropylene fabric


Polypropylene fabric usually describes any textile product made of the synthetic thermoplastic polymer polypropylene. This material is part of the polyolefin group and has a similar chemical structure.

Polypropylene fabric is commonly used to produce facemasks, filters, packaging, straws, diapers, ropes, tapes, bags, sunglasses, undergarments, sportswear, footwear, military wear, and accessories.

Polypropylene was first discovered by chemists Robert Banks and J. Paul Hogan in 1951 working for the American oil corporation Phillips Petroleum Company.

Italian scientist Giulio Natta managed to make plastics suitable for commercialization in 1957 by chain-growth polymerization of propylene gas.

Non-woven polypropylene fabric is manufactured without any need for weaving. It's an innovative and technologically advanced material that has amazing properties for performance textiles.

Polypropylene fabric is durable, lightweight, and moisture-wicking. It's often used in textiles worn close to the skin such as underwear and activewear.

Even though it can be used alone, polypropylene is often blended with other natural fibers, or synthetic fibers such as spandex (elastane) to make it more elastic.


How polypropylene fabric is produced

Polypropylene is a synthetic fabric made from petroleum-based thermoplastic polymers. Its source material is propylene gas, a by-product of oil and natural gas production.

The essential monomer propylene is first extracted from crude oil in gas form. The production begins with the distillation of crude oil in an oil refinery.

Polypropylene (PP) is then produced via chain-growth polymerization from the monomer propylene in gas form in the presence of a catalyst system, usually Ziegler-Natta (named after Karl Ziegler and Giulio Natta) or metallocene catalyst.

Polypropylene can be extruded through a spinneret that contains tiny holes to shape long filaments and then spun into yarns, which are woven into fabrics by textile manufacturers.

On the other hand, non-woven polypropylene fabric is made from bricks of polypropylene resin, which are remelted and formed into sheets then cut into the desired shape and sewn or glued to create fabrics.

Many different manufacturing processes exist to make high-quality performance fabrics out of polypropylene.

The end material is extremely soft, comfortable, flexible, breathable, and quick-drying with excellent moisture control properties.


Lyondell Basell is currently the world's largest polypropylene manufacturer. The Dutch-domiciled multinational chemical company is also the largest producer of polyethylene with more than 280 polyolefin process licenses around the globe.

Other top producers include the Sinopec Group, PetroChina Group, Braskem Group, Borealis, SABIC, Exxon Mobil, Reliance Industries, Total PC, and Formosa Plastics Corporation.

China remains the leading producer of PP polymer, according to Plastics Insight. The global production of PP was around 73.7 million tons in 2016. China produced 20.2 million tons with a share of 27% in the total global production.

The latest market research report valued the global PP market at USD 79.85 billion in 2018. Revenues for polypropylene are expected to grow by a CAGR of 5.5% to reach USD 122.31 billion by 2026.



Polypropylene fabric properties


Polypropylene fabric is a unique material with many unique properties. It's generally used in the same applications as polyester in the apparel and footwear industry.

Polypropylene fiber is strong, fade-resistant, and inherently stain resistant. It cannot be dyed after being extruded. Organic or synthetic pigments are usually used to color polypropylene in hot liquid form.

High stain resistance makes non-woven polypropylene fabric ideal for upholstery and textile applications. It's very resistant, colorfast, easy to clean and care for.

However, it's best to wash it with cold water to save energy and avoid damaging the fabric. If you can, wash it separately by hand with cold water and hang it to dry.

Polypropylene fabrics are also moisture-wicking. They let moisture evaporate much more quickly than other types of fabrics, making them perfect for filters and face masks, or any other garment worn close to the skin.

Polypropylene fabric is one of the lightest synthetic fibers. It's also incredibly resistant to most acids and alkalis. It has thermal conductivity and can be worn in cold weather.

Non-woven polypropylene fabric is very resistant to abrasion. It's stiff, has excellent resiliency and tenacity.

It's a completely synthetic material so it's resistant to attacks from insects, moths, molds, fungi, and many everyday chemicals.

However, polypropylene is easily damaged by UV and sunlight. When placed in direct sunlight, the physical and mechanical properties of polypropylene will degrade quickly. A UV stabilizer is often added to polypropylene fabric to improve its resistance.

Polypropylene also has a very negative impact on the environment.


Polypropylene advantages and disadvantages


Here are some of the best advantages of polypropylene fabrics:
Lightweight
Good elasticity
Quick-drying
Easy to wash
Good resilience
Good durability
High tensile strength
Moths, molds, insects, fungi resistance
Good abrasion resistance
Good wrinkle resistance
Good breathability
Good absorbency
Low thermal conductivity
Moderate chemical protection

Some disadvantages of using polypropylene are:
Difficult to dye
Poor resistance to UV and sunlight
Gathers static electricity
Poor heat resistance
Negative environmental impact

Is polypropylene environmentally friendly


Generally, polypropylene fabric isn't environmentally friendly or sustainable.

Polypropylene production increases dependency on oil, carbon dioxide emissions, waste, water, and energy consumption.

Polypropylene isn't eco-friendly since it's based on petroleum materials that are extracted, melted down, and reformed into polymers using tons of chemicals and producing tons of waste.

The conventional polypropylene production from oil consumes enormous amounts of natural resources, contributes to global warming, and the destruction of ecosystems.

Polypropylene doesn't come from renewable resources so it isn't sustainable. It's a fully synthetic petroleum-based polymer. It isn't natural, biodegradable, or compostable.

Polypropylene fabric takes hundreds of years to decompose. As it breaks down, it releases toxic chemicals and greenhouse gases into the environment.

Synthetic polypropylene fabrics destroy ecosystems and nature. They contribute to the high amount of waste that ends up in landfills every year.

Polypropylene fabrics also release plastic microfibers into the environment that pollute entire food chains, kill land and marine wildlife, and endanger human health.

These plastic microfibers are consumed by fish and birds and end up in our food, lungs, and stomachs.

Every year, more than 300 million tons of plastic are produced, as reported by the United Nations. 8 million tons of plastic are dumped into the ocean annually. Less than 10% of all plastic is recycled.

If current trends continue, our oceans could contain more plastic than fish by 2050. And the plastic industry could account for 20% of the world's total oil consumption.


How to care for polypropylene fabrics


Taking good care of textile products is one of the best ways to live more sustainably. It extends the life of your clothing and the time you can wear them. It also limits pressure on natural resources, contributes to less waste, pollution, and carbon emissions.

Washing
To save water, energy, and the quality of your garment, it's best to wash clothes made of polypropylene in cold temperatures. You can place them in the washing machine but with a temperature lower than 40 degrees Celcius (104 degrees Fahrenheit).

Don't use a strong detergent and make sure the washing speed doesn't exceed 600 revolutions per minute.

It's best to wash polypropylene garments in a wash bag or filter to limit the number of plastic microfibers that leak into the sewage system.

Drying
The more sustainable way of drying your clothes is to hang them to dry. Place them on a line in fresh air rather than using a dryer. It preserves the quality of your garments and saves an enormous amount of energy, carbon emissions, and money.

Ironing
It's not necessary to iron your clothes made of polypropylene. The material is very flexible and often blended with elastane (spandex) to make it even more elastic. If you decide to iron your clothing, use a damp cloth, and select the lowest temperature possible to prevent any damage.


Polypropylene face masks and PPE


Especially during the COVID-19 crisis, many face masks and personal protection equipment (PPE) are made of non-woven polypropylene fabric.

Doctors, nurses, and other healthcare workers who need to protect themselves against COVID-19 use N95 surgical masks made of polypropylene fabric.
This synthetic fabric can offer better protection than organic cotton against the coronavirus. It's readily available and can be used for mass production. If you wish to wear a face mask, polypropylene fabric is a great choice.


You can even find some non-woven PP reusable shopping bags and use a modified pattern to sew face masks at home with no extra machinery.

Polypropylene bags are still very breathable and don't capture the most particles. They are less effective than a surgical mask. One layer of polypropylene fabric is as good of a filter as a 100% cotton shirt or bandana.
For maximum protection, use at least a double layer polypropylene fabric (triple layer is even better), then use loops as anchors for a single, doubled-over shoestring to tie in the back.

Be sure to read up the Center for Disease Control and Prevention (CDC) considerations to make and wear face masks properly.


Polypropylene fabric in fashion


Polypropylene fabric is used by a lot of fashion brands and retailers to make clothing. But it's still overshadowed by other more common synthetic fibers such as polyester and nylon.

Nylon and polyester fabrics are cheaper to produce than non-woven polypropylene and can be dyed easily.

Some popular retailers offerings polypropylene clothing include REI, Kathmandu, Target, Walmart, Military Clothing, Zappos, and Overstock.

If you are looking for high-quality, high-performance, and sustainable legwear, intimates, beachwear, or sportswear, it's best to choose recycled nylon.

Recycled nylon is not only fashionable and high-performance but also sustainable and ethical. It demonstrates a high level of commitment to sustainability issues.

Nylon is almost infinitely recyclable. It can be recycled, recreated, remolded, and become brand new again to create new products without having to use new resources.

Recycled nylon is an environmentally friendly fiber manufactured exclusively from regenerated raw materials such as fabric scraps, carpet flooring, fishing nets, industrial plastic, ocean, and landfill waste. 

Here are some of the most conscious fashion brands that use recycled nylon to create sustainable clothing:
Was this article helpful to you? Please tell us what you liked or didn't like in the comments below.