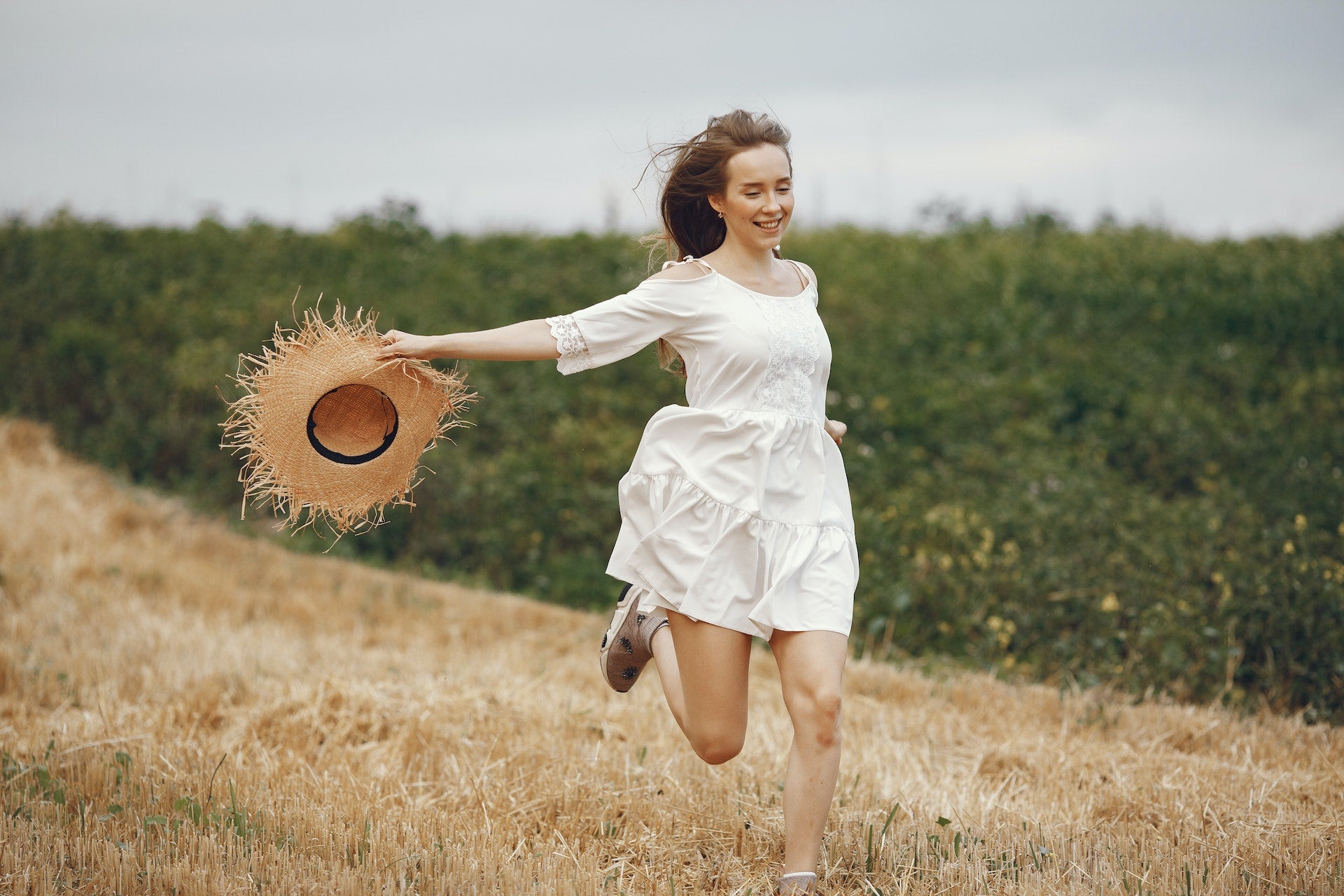 The Most Amazing 15 Vacation Dresses For Petite Women
From the moment you decide to go on vacation, you should start thinking about the clothes that you are going to pack.

Your fashion choices are very important if you want to have a great time - we all know uncomfortable clothes can ruin one's day, while pretty and will-fitted ones increase confidence and promote a good mood.

Finding the perfect dress is always a challenge, especially for petite women, because many brands have a very limited selection.

To help you have an amazing time we've put together the best recommendations that cover the perfect dresses for multiple beloved destinations.
Keep reading to discover our vacation dress guide.
Panaprium is proud to be 100% independent, free of any influence, and not sponsored. We carefully handpick products from brands we trust. Thank you so much for buying something through our link, as we may earn a commission that supports us.

Pinafore dresses
Pinafore dresses can make you look younger by adding to your childlike look.

They are great daytime dresses to wear on vacation, especially if you want to explore a city's tourist attractions. You can wear a tank top or a T-shirt under yours.

Because pinafore dresses are not the most popular choices out there, your outfit will be cute and interesting.

Here is our list containing 200 sustainable clothing brands in Europe for 2023. Check it out if you want to shop from ethical brands.


Shirt dresses
Shirt dresses are the perfect mix between a dress and a shirt. They look great on petite silhouettes, especially when tight around the waist, outlining an hourglass body shape.

If you feel that your shirt dress does not highlight your waist the way you want, you can always add a belt. Wear shirt dresses when going to lunch, or for a shopping session at the local stores.

Take a look at these amazing eco-friendly brands that we recommend.

Cut-out dresses
Cut-out dresses are cute and fashionable. They are also fun to wear and very attractive because they expose bits of your skin.

A cut-out dress is one of the best dresses that you can take with you on a summer vacation, no matter where you're going. For petite women, we recommend a short length.

Be a conscious consumer and purchase yours from a sustainable brand.



Mini dresses
Mini dresses are the perfect vacation attire for petite women.

Mini dresses beautifully showcase your legs, they are fun and flirty and guys love them.

Even better, they can be worn with any kind of shoes you like. Take a look at our cute and cheap recommendations if you want to buy ethically made dresses.


Dresses with vertical stripes


Stripes are a timeless, popular, and fashionable print. They can be found in all sorts of outfits, from workwear to beachwear.

Vertical stripes are very popular among petite women because they elongate your body and make you appear taller and thinner.
The white-blue combo is a vivid reminder of the colors of the sky and sea, as well as the colors of the buildings in some of the trendiest vacation locations in Greece.

You can never go wrong with this print, so make sure it is part of your holiday wardrobe!

Take a look at these second-hand apps that sell vintage fashion and find a bargain that will brighten your summer!

Maxi dresses
As a petite woman, you may tend to avoid maxi dresses because they can make your silhouette look bulky.

However, there are two ways to rock a maxi dress as a petite woman: You can either choose a bodycon maxi dress that follows the natural curves of your body, or you can choose to wear a cinch belt that will encircle your waist tightly, balancing your proportions.

Let yourself be inspired by the 15 best affordable and sustainable maxi dresses made in the USA.



Off-shoulder dresses


Off-shoulder dresses showcase your upper body features in a very flattering way.
They are perfect for warm weather, and taking one with you when going on vacation is a no-brainer, especially if you love the romantic fashion style.




Puff sleeves
Puff sleeves are very cute and feminine.

A dress with puff sleeves can be worn dressed up or down, and as a petite woman, you should stay away from the most voluminous sleeves, and choose smaller ones that will enhance your beauty, instead of overwhelming it.

Check out these beautiful, fair-trade dresses that come from eco-friendly brands.

Sundresses


Sundresses need no introduction - they are very fashionable and easy to wear.

Choose a beautiful and sustainable sundress that is breathable and comfortable.



Slip dresses
Slip dresses have transitioned from being undergarments to being garments. They are very comfortable and easy to wear if you like relaxed outfits that are very feminine.

On vacation, you can wear slip dresses as daywear, but we recommend them especially for evening events and dining.

You will have an effortless and sensual outfit that will not go unnoticed. Make sure to buy a sustainable dress in the right size for your body to avoid a bulky look.

Party dresses
If you have an upcoming party or you just want to go clubbing while on vacation, taking a special occasion dress with you is mandatory.

Bodycon dresses are amazing choices for petite women! They follow the beautiful curves of your body in a flattering manner, without adding any unwanted volume to your silhouette.

We recommend buying yours from a sustainable brand and wearing it with a pair of heels.

Small prints
Big and bold prints can be fashion statements, but they can also overwhelm your proportions.
This is why we recommend petite women to stay away from them and choose small prints instead, especially when we're talking about all-over prints.

A dress featuring tiny flowers is always flattering on a petite body, allowing your best features to shine.

Discover the best affordable hemp dresses to wear all summer.

Denim dresses


If your vacation is going to be a short, but sweet city break, then you have to think about comfortable and versatile dresses that allow you to feel fantastic.

Denim dresses are great to take on a city break and that's because they check all the boxes.

Choose a thin denim dress that is breathable and sustainable.

Beach dresses
If you're going to a beach location, you should consider a beach dress.
They are especially designed with this occasion in mind - their material is thin, sometimes see-through, and they are effortlessly chic, and ideal if you want to catch the sunset or the sunrise on the beach.

Luckily, there are now many eco-friendly brands that produce amazing beachwear clothing. Here are our recommendations for you.

Sweater dresses
When we are talking about vacation dresses, we usually do it with a sunny location in mind.
However, you may want to visit a cold-weather place, or you may just want a cute outfit for your winter vacation. Either way, the best dress to wear is a sweater dress that will keep your body warm, while looking fashionable.
For petite silhouettes, we recommend to choose a length above the knees.
Take a look at these amazing and sustainable sweater dresses.

Summing up


Petite women can look stunning wearing dresses on vacation. To make the best choices you should start planning your outfits as soon as you book your vacation.
Think about the weather conditions, as well as the specific places that you will want to visit, and let yourself be inspired by our above suggestions.

Always purchase well-fitted, flattering clothes in the right size for your body.
If you like our tips, share this article with your friends!



Was this article helpful to you? Please tell us what you liked or didn't like in the comments below.
About the Author: Miruna Dulcea