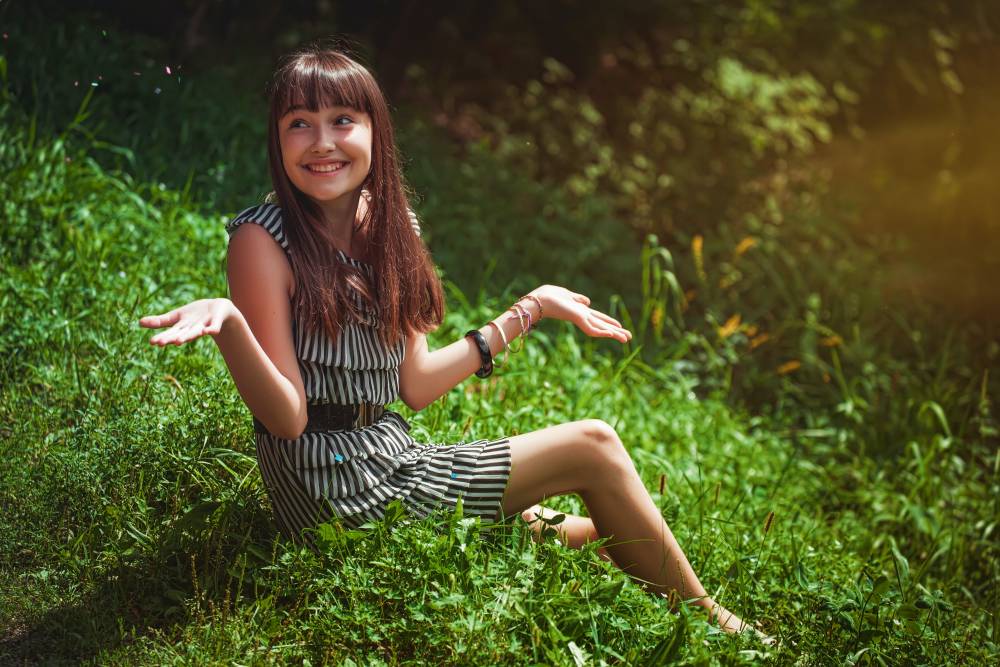 The Ultimate Guide To How Many Dresses You Need

Do you often ask yourself why you have so many dresses in your wardrobe but nothing to wear? It's a very common question and you are not alone with this problem.

You only really need 3 to 5 casual dresses or skirts. It is a good number to aim for and meet your everyday needs. Add 2 formal dresses to complete your wardrobe. 

The number of dresses you should own is much lower than you think. It depends on your lifestyle, how often you can do your laundry, and how much room you have at home. 

In developed countries around the world, the majority of men and women own too many pieces of clothing. And clothes are worn on average only a few times before becoming too old. 

It's easy to understand why. The rise of fast fashion over the last 20 years made us consider clothing as a cheap and disposable commodity. Buying new clothes is a daily event for many people and not viewed as an investment anymore.

If you are wondering if you have too many dresses in your wardrobe, maybe you do. You probably don't need any more clothes, you need less. Owning less is a liberating feeling.

To help you spend less money on clothing, get dressed much easier, and improve your fashion style over time, here is the ultimate guide to how many dresses you should own.


Panaprium is proud to be 100% independent, free of any influence, and not sponsored. We carefully handpick products from brands we trust. Thank you so much for buying something through our link, as we may earn a commission that supports us.

1. Lifestyle: how often do I wear a dress?


To determine how many dresses you need in your closet, take a look at your current fashion style and lifestyle.

Knowing your style is important to feel and look your best, express your creativity, and save time, space, and money. Ask yourself the following question.

What are your clothing style essentials? Why not curate a capsule wardrobe with simplicity in mind to keep your look minimal and original?

Keep nothing superfluous to free time and space in your life for what is most important to you.

Don't worry if you don't know your preferred clothing style exactly. There are so many different types of fashion styles to choose from. It can be difficult and overwhelming to find what suits you best.

Take a look at this list of fashion styles for inspiration to create stylish outfits every day.

Once you know how you like to get dressed, look at what you do normally during the day.

What activities do participate in daily? When do you go to work? How often do you work out? How many times do you meet with friends? Do you go out regularly during the evening?

These are the questions you should answer to find out how many dresses and other clothing pieces or accessories you need.

Think about how often you need to wear a dress, casual, semi-formal, or to dress up in the evening. Then you will be able to figure an ideal number for yourself.

Don't forget formal dresses for special occasions. If you want to look cute and stylish for an upcoming event, celebration, or cocktail party, take a look at these original, beautiful, and chic evening gowns.


2. Laundry: how often can I wash my clothes?


Next, if you want to find out how many dresses you should own, think about how many times you can wash your clothes during the week. It's one of the biggest factors that determine the size of your wardrobe.

If you can do your laundry often enough, you can wear the same dress regularly and don't need that many clothing pieces in your closet.

Keep in mind that you don't need to wash your clothes too often. You should wash your clothes only when you need to. Don't wash clothes that you don't wear.

How many times you should wash your clothes depends on a lot of factors. The climate at your location, your lifestyle, what kind of clothes you like to wear, their quality, and durability.

Casual clothes such as dresses and skirts can last up to five times wearing them before they need to go through the washing machine. It depends on their materials, how dirty they are, how much you sweat, and how active you are during the day.

You don't need to wash your formal clothes very often. Evening dresses and business attires can last up to a whole week before they need to be dry cleaned. Drop off your whole outfit each time for cleaning so every piece wears at the same rate.

Wash your clothes at the right moment only when necessary. Washing them too often risks damaging the fabrics. Take good care of the clothing pieces you own so they last longer, save you money, time, water, and energy.




3. Wardrobe: how much room do I have at home?


It's an excellent idea to ask yourself how many pieces of clothing you should own. Why not try to keep your wardrobe simple with only essential pieces that you love and make every garment you own a winner?

To answer the question of how many dresses you should own, look closely at how much room you have at home.

It's fun to buy new clothes and try various styles to improve your look. But if you have no space left for them, it doesn't make any sense, does it?

If you like to have more options, make sure you have enough room at home to store them and like and wear them all. But it's good to be extra picky about what you keep.

Adopt a more sustainable and ethical approach to fashion if you want to own fewer clothes and spend less money overall on unnecessary fashion items.

Make space in your closet before buying new clothes. Go through your clothes whenever you can to get a better picture of what clothing pieces you need.

By decluttering your wardrobe regularly, you may even find garments you didn't know you owned in the back of your closet.

An oversized wardrobe is overwhelming and stressful. In general, aim for 40 to 50 items, including 3 to 5 casual dresses or skirts. Refer to this ultimate guide on how big your wardrobe should be for inspiration.

Only keep the essentials and what you truly need to earn more time, space, and money for the things you truly love. You'll also have an easier time getting dressed in the morning.


Closing thoughts


Nowadays, many people shop for new clothes every day. Thousands of new trends and stylish pieces arrive in high-street stores every week.

Cheaply produced clothes are everywhere. They encourage consumers to buy more items and more often.

Understand that your clothing purchases have a huge impact on people, animals, and the planet. Make more conscious decisions about the clothes you buy and wear.

By changing your consumption habits, you can save time, space, and money, reduce your environmental footprint and also push the fashion industry to care more about the planet and the people behind your clothes.

Keep your wardrobe simple with only essential pieces of clothing that you love. It is an amazing way of maintaining your peace of mind, improving your style and your wallet.

Buy durable, versatile, and timeless clothing pieces that you can combine easily and wear for a long time. You can mix and matches a few garments together and make many different outfits.


Was this article helpful to you? Please tell us what you liked or didn't like in the comments below.