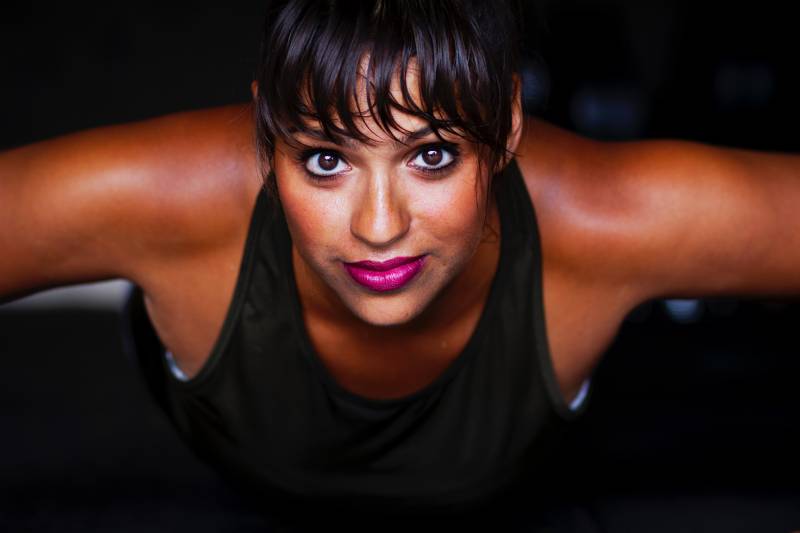 Top 5 Tips To Declutter Your Workout Clothes

Too many workout clothes? I know the feeling! It's hard to decide what your essentials are, how to make room for better items, and what to do with the excess gear.

Here are my top tips to declutter your wardrobe of sportswear and activewear. My advice is: instead of trying to do everything at once, do it step by step over a few days.

Feel free to come back to this guide many times over. If you pull out and try to sort too much workout gear at once, you might start to feel overwhelmed.

Focus on one type of clothes at a time, or one space in your closet, one drawer, one shelf in your bedroom, and try to have fun! In the end, you will have more space, less stuff, feel more organized and liberated with less stress. So enjoy the process.

Ask yourself the right questions such as what clothes don't fit you anymore? Do you still enjoy wearing that outfit? Are you likely to buy these items again if you saw them in stores?

Especially when you have doubles or other items that fulfill the same need, it's probably time to declutter your wardrobe. It might be hard at first to break the habit of keeping everything.

Don't worry! It will come naturally with a bit of perseverance and practice.

Sometimes, you fear that you may regret putting away some items when you remove them from your closet. Just store them away for a while and see if you miss them.

Rejoice! Getting organized is a good feeling. You probably don't need more clothing. You need less. It's better to only keep what you need and want to wear.

Start making some room in your closet and get rid of some workout clothes right now.


Panaprium is proud to be 100% independent, free of any influence, and not sponsored. We carefully handpick products from brands we trust. Thank you so much for buying something through our link, as we may earn a commission that supports us.


1. Examine your workout gear fit and quality
Go through all your workout clothes. Take them out of your closet, try them on and test them.

If an item in your wardrobe is more than one size too big or too small, it is probably time to get rid of it.

Your workout gear should fit perfectly. If you don't see it fitting you anytime soon, throw it away.

This is especially important for athletic wear types of clothes. They influence how great you perform and how much you enjoy being active. You only want to keep clothes that are easy to breathe in and move in.

You'll feel uncomfortable in pieces that don't fit you well. They are taking space in your closet for no reason! Sort them out.

If your clothing somewhat fits you still, if you are very likely to wear it again shortly, then you might want to keep it.

Workout clothes that you should filter for fit and quality include:
swimsuits, wetsuits, and bathing suits
shorts, pants, and leggings you wear to exercise and to play sports
leotards and gymnastic gear
dancewear, joggers, tights, and other dance clothes
suits, tracksuits, and athleisure wear
sports bras and other undergarments you wear during your workout
special socks, shoes, slippers, and boots
special equipment and protective gear

If something is broken, and you don't have solid plans to repair it soon, it's time to get rid of it. Think of shoe bases falling out, zippers that snags, and broken buckles. Don't let items that need repair occupy precious space in your closet.

If you are very active, your workout gear gets faded and worn-out very quickly. Even if it's some of your favorites that are starting to fall apart, time to say goodbye. Make room for something new and a lot better!

Only hold pieces that are durable and high-quality. You shouldn't keep clothes that are pilling out. If any item has ripped seems, is stained or threadbare, you have to throw it away.

Remember that your workout clothes are your second skin! They should make you feel and look good at all times. Get rid of see-through pieces and get something better. Some sportswear is just too thin and low quality. Don't keep it in your wardrobe.

Read up my guide on how to decide what clothes to keep for more tips on getting rid of clothes you don't need.


2. Follow your gut feeling
You probably still have workout clothes that aren't you anymore. You may have been obsessed with them in the past but now, you just can't remember why.

It's ok and completely normal! Trust your gut feeling and move on. Only keep pieces that bring you joy and fit your lifestyle perfectly.

Sportswear that isn't your style shouldn't stay in your wardrobe. Time to make a place for something more valuable! Your unique style is bound to evolve. It's completely normal. Get rid of the pieces that no longer do it for fou.

Throw away athletic wear and equipment for activities you don't practice anymore. It's no longer relevant to you and you shouldn't keep it in your wardrobe.

Ask yourself why you are holding on so many workout clothes. Get tough and honest with yourself. Maybe you fear you are going to miss something?

A good trick is to keep a bag or a suitcase away from your closet and fill it with clothes you don't wear. If you are missing some sportswear, go back to the bag and pull it out. When the bag gets full, it's finally time to get rid of all of it.

Have you ever asked yourself why you have so many clothes and nothing to wear? Then, it's very likely that it's time to make room for better gear.

Look at every piece of gear that you own. Then ask yourself, if you didn't already own it, would you buy it again right now? If your answer is no, then it's a good sign that you won't wear it that often. You should put it away!

To make even more room in your closet, read up my list of 20 types of clothes to get rid of right now.



3. Don't be afraid of making mistakes
The best way to never have to declutter your workout clothes is to buy high-quality, durable, and timeless pieces that don't go out of style quickly.

Invest in activewear and athleisure that fits your unique style without following the latest trends. You want to prioritize sportswear that you will enjoy wearing over and over again.

Get rid of gifts that you don't wear. And don't feel bad or guilty about it. Your friends and family had the greatest intentions in mind and want the best for you. So only keep the workout clothes that will bring you value.

You probably made purchasing mistakes in the past. It's natural and human. Everybody makes mistakes and buy clothes by accident at some point.

Just be honest with yourself and replace them with something much better. Get rid of the clothes you bought for one special occasion. You'll very likely have no reason to wear them in the future.

And if you throw workout gear away by mistake, don't stress over it. Try to avoid getting emotionally attached to your clothes. You can always buy something else to replace it. You might love it even better!

Before you go out shopping for new activewear, be sure to read my article on what to look for in workout clothes.


4. Think of a better use for your activewear
After taking the time to distill everything, you can donate your workout clothes, sell, recycle, or up-cycle them. Once done, you will have a great excuse to buy new and better sportswear.

Don't throw your items in the trash! There are more responsible ways to get rid of clothes you don't wear anymore. 16.9 million tons of used textile waste is generated each year in the United States, as reported by the EPA.

The average American throws away 70 pounds of clothing every year. Less than 1% of all textile waste is recycled into new clothes, according to the report from the Ellen MacArthur Foundation.

Read up my definitive guide if you'd like to get extra money for your unwanted clothes.

Keep only the best items and make every piece in your wardrobe a winner. The best workout clothes are the ones you wear all the time.

You can also organize swap parties with your friends, or donate your items to charity. Remember to only donate clothes that are in good condition.

Someone else might need your excess clothing more than you do! Keep this advice in mind to avoid purchasing too much and ending up with tons of workout clothes you don't wear.

If you find yourself wondering how many workout clothes you should own, there's no easy answer. It depends a lot on how often you can wash your clothes, how much room you have in your closet, how often you exercise and practice sports.

It's different for everybody and there is no definitive answer. Remember that sometimes less is more. I encourage you to strive to own less clothing overall, much like minimalists do.

Do you want to try to build a minimalist wardrobe? Follow my ultimate guide on minimalist fashion.



5. Follow a more conscious approach to fashion
Buying less workout clothes and higher quality is already a great way to be more conscious about fashion. It's environmentally friendly, socially responsible, and does amazing for your budget.

It's not a good idea to consider second-hand sportswear. Instead, buy workout gear made sustainably and ethically from renewable resources.

Follow my guide on the top 10 sustainable fabrics for sportswear if you aren't sure what you should be looking for.



There are a few simple things you can do to minimize the environmental and social impact of your wardrobe. It's great for the planet and you won't have to declutter your workout clothes that often in the future.

Adopt a more simple and back-to-basics approach to clothing. Place only essential pieces in your wardrobe that are classic and versatile.

It's more ethical and sustainable, helps your wallet, frees time and space in your life. You will have an easier time getting dressed for your workout sessions and become more confident with your choices.

Decluttering your wardrobe is one of the most freeing experiences you can have. Tell us about it in the comments below.


Was this article helpful to you? Please tell us what you liked or didn't like in the comments below.