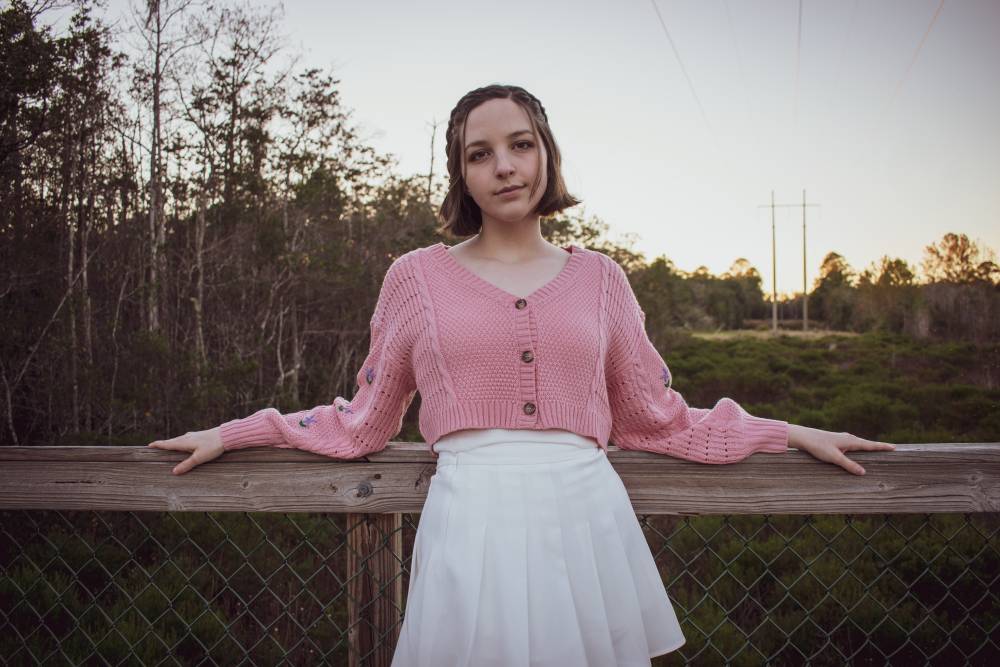 20 Easy Tips To Make Simple Clothes Look Fashionable

You can easily make simple clothes look fashionable with some dressing hacks. There are a few secrets to looking your best every day, even if the garments you already own are plain.

The garments in your wardrobe don't necessarily have to be fancy to create stylish outfits. Truly unforgettable style can involve simplicity, focusing on the essentials, and going back to basics.

Looking fabulous is much easier than you think. You don't have to spend a lot of money to look amazing. Even the most basic outfits can look seriously chic.

Make simple clothes look fashionable with these 20 easy tips you need to know.


Panaprium is proud to be 100% independent, free of any influence, and not sponsored. We carefully handpick products from brands we trust. Thank you so much for buying something through our link, as we may earn a commission that supports us.

1. Simplify your outfits


You can put simplicity first when buying new clothes and crafting your outfits, and still look fashionable. just remove unneeded extras to enhance your overall look.

Keep your closet simple offers the advantage of improving your dressing sense. With some practice, you will develop the skills to make the most out of your wardrobe and the clothes you already own.

Simple shapes and basic designs don't necessarily have to be boring. You can make every piece you own a winner by simply choosing the right collection of clothes that go well together.


2. Accessorize with one simple item


Ornamentation, embroidery, and embellishments are often superfluous. Prefer essential, high-quality, and chic pieces that are also uncomplicated and stylish.

Choose one stylish accessory to wear with the rest of your outfit. It can be a watch, sunglasses, a scarf, a hat, a belt, or a handbag.

But don't overdo it as one accessory is plenty enough. You can keep your fashion style simple, versatile, and fashionable by adding one unique luxury item.

You can find affordable bags, belts, and other accessories from Gucci, Hermès Birkin, Dolce & Gabbana, Louis Vuitton, Prada, Chanel, Christian Dior, Michael Kors, and more on designer resale sites.


3. Buy and wear timeless pieces


Prefer timeless clothes over trendy and bold prints. Highly creative cuts and patterns are difficult to style and combine into different fashionable outfits.

Colorful, rich clothes are attention-grabbing but don't look elegant or refined for women. Instead, pick clothes that you can easily combine and wear for a long time.


4. Choose the right colors


Wearing the right colors for you can improve your look instantly. You can easily make simple clothes look fashionable if you choose the combination of colors that suits you best.

Don't wear colors that are too bold if you aren't used to them at first, but don't shy away from colors completely. Prefer neutral colors that you can mix and match easily, especially when you are trying to improve the way you dress.

Neutral colors make pieces very versatile and timeless and they can work with any outfit. Choose a few colorful pieces once you feel comfortable to add a twist to your wardrobe.

You can wear simple, classic colors all year-round effortlessly and still look stylish. The right colors improve your look by giving a particular nuance to your outfits, whether they're on casual wear or formal wear.


5. Go thrifting


Another easy way of making simple clothes look fashionable is to purchase second-hand. Thrift shopping and vintage clothing are gaining massive popularity for good reasons.

It's an affordable solution to enhance your style and renew your wardrobe. At your local thrift store, resale shop, or online marketplaces, you can find simple, stylish, and unique pieces that nobody else is wearing.

Vintage and second-hand clothes are also ideal if you want to shop sustainably on a budget. They require no additional resources to produce and reduce textile waste ending up in landfills.


6. Organize your wardrobe


Take the time to organize your wardrobe to make dressing well simple for you in the morning. Get rid of the clothes you don't wear by donating them, selling them, or recycling them.

Keep only the best items in your wardrobe. The best clothing pieces are the ones you wear all the time, that look amazing on you and make you feel comfortable. Then get rid of the excess responsibly.

Clean up your wardrobe to have an easier time making your outfits look fashionable. To help you out, I've put together a list of 20 types of clothes to get rid of right now.


7. Don't neglect your pants


Don't ignore your bottoms as they are an important part of every stylish outfit. Wearing quality, well-fitting pants, trousers, leggings, or tights helps you make simple outfits look stylish effortlessly.

Get classic pants like black jeans and make sure you wear them according to your shoe height, with the right fit and length. Jeans are very popular and black denim makes a classic, stylish addition to every wardrobe.

Pick a well-fitting, chic, and sustainable pair of dark denim jeans from a sustainable denim brand.


8. Buy well-fitting clothes


Don't skip trying on clothes before buying to make sure they complement your body shape. Make simple clothes look fashionable by wearing the right fit for your body type.

If your clothes don't fit you, your risk losing style and elegance. Wear clothes with the perfect fit that makes you look amazing and flatters your figure.

Don't forget to try on every item when shopping for new clothes as often as possible. And only keep clothes that fit you perfectly and make room in your closet for better items. Let go of clothes that are too small or too big.


9. Wear simple layers


Layers will help you complete your look with interesting accents. But the most important thing is to not overdo it while you wear them. Pick a handful of simple, stylish layers that you can add to any outfit.

A long, well-fitting trench coat or a classic bomber jacket can make you instantly look chic and elegant. Overcoats, blazers, gilets, parkas, puffers, vests, and liners help you stand out and transform simple clothing into timeless and beautiful outfits.

Follow my list of the best affordable and sustainable coats you can wear this cold season for inspiration.


10. Enhance your look with great shoes


Get simple, stylish shoes that match your skin tone and the outfits you plan to wear. Make sure your shoes complement your colors and complete your outfits.

Prefer shoes that can visually make your legs look longer. They are a must-have in every wardrobe.

A high-quality pair of shoes is essential to dress well and look your best. But buy from footwear brands that follow high social and environmental standards.

Ethical and vegan shoes produced sustainably are a great addition to your wardrobe. They are one of the best investments you can make.

Pick the most comfortable, affordable, and durable shoes from my list of 30 ethical and vegan shoe companies.


11. Keep classic essentials in your closet


Invest in timeless, classic essentials for your wardrobe. Choose pieces with colors, patterns, and prints that you can easily combine to make you look stunning.

Try to repeat the same color, or follow the same patterns throughout your outfits. This is a sure way to make simple clothes look fashionable.

Simple fashion aesthetics are good for the eye, the planet, and your budget. Invest in classic and timeless clothing pieces to keep your look minimal and original.

Oftentimes, less is more. Pick versatile and practical pieces that you can mix and match into different outfits effortlessly. Only purchase what you need, and the essentials for your wardrobe.


12. Only keep quality clothing


To look fashionable in simple outfits, make sure the clothes you wear are high-quality. Start by checking each clothing piece's quality before buying. It's easy to look your best when you wear clothes that are in good condition.

Pay attention to details and garment construction the next time you go shopping. This alone can have a tremendous positive impact on the way you look.

By looking closely at a garment, you can spot poor stitching, mismatching, asymmetry, and bad cuts. To look stylish, wear a few excellent, well-made clothes.

Before buying any new clothing piece, try to look for any irregularities, defects, and other details caused by low fiber strength or poor construction.

Follow my best tips to buy higher quality clothes to choose better clothing items that last longer and help you look chic and fashionable.


13. Wear pieces that fit your style


Don't buy something just because it's on sale. Make sure that every new clothing piece you purchase fits your body properly and suits your fashion style.

If you aren't sure what your favorite fashion style is, take some time to find out what you like. Try out different clothes until you find the perfect combination for you.

Try to be creative with your outfits and push out of your comfort zone. To help you out, I've put together a list of 44 different types of fashion styles you can choose from.


14. Renew your wardrobe by swapping


Swap clothes with your friends and family to renew your wardrobe and curate simple clothes that go well together. Organizing a clothing swap party at your house over the weekend is a very fun activity.

It's a great opportunity to get rid of the clothes that you don't wear and refresh your wardrobe with new looks for the coming season.

You can also search for clothing swap groups in your area on Meetup if you don't have any friends in your size to trade clothes with or use any of the popular clothes sharing apps.


15. Limit how many clothes you buy


The best way to have an easier time dressing well is to buy fewer clothes overall. It will not only save you money but also improve your style and protect the planet at the same time.

If you spend huge amounts of money on new trendy items, they end up sitting in your wardrobe forever without being worn. Make a note of the clothes you are missing and only buy what you need to build a fashionable wardrobe.

Move away from excessive consumerism and avoid extravagant shopping sprees. Instead, try to keep your look minimal, simple, and original. Limit the number of clothes you own and adopt a minimalist approach to fashion.


16. Find new sustainable brands


Instead of shopping for premium and expensive designer brands, or heading to the nearest mall to buy from fast-fashion retail chains, discover affordable and sustainable alternatives.

If you constantly buy from the same retailers you used to, you will get stuck and your style won't improve. So make an effort to explore and find some truly special and stylish pieces from new labels.

You can use sustainable fashion brand directories to look for many new, amazing brands hitting the market that are waiting to be discovered.


17. Rent to complete your look


Clothing rental is a great solution to look fashionable with new pieces and complete your outfits. More and more people resort to renting new clothes, especially for special occasions or simply renewing their wardrobe.

Renting is growing thanks to rising environmental awareness and concerns about the sustainability of the fashion industry. It's a great option, especially during pregnancy or for weddings or parties.

You can frequently wear something new, feel a little more adventurous with your outfits, and step out of your comfort zone. Some fashion rental companies even offer a subscription for customers wanting to refresh their wardrobe without having to buy.


18. Know how to cut and sew


You can adapt the clothes your already own to fit you perfectly if you know how to cut and sew. You can even create brand new stylish and unique pieces of clothing with the right techniques.

At home, without any extra machinery, you can make something truly extraordinary, fashionable, and unique out of simple clothes.

You can even use parts of or entire old garments to make something new and more valuable through upcycling, a more responsible alternative to buying new clothes at the nearest mall.


19. Show off your personality


Fashion is the ultimate form of self-expression. Let your personality shine through your clothes by focusing on what feels right for you. Avoid feeling overwhelmed and uncomfortable with what you wear.

Instead, improve your dressing sense and build up your confidence with the right attitude when it comes to your wardrobe choices.

Choose to be yourself as you simply can't be someone else. This mindset shift alone is sure to make you look more attractive and fashionable in no time.


20. Break the rules


Be sure to wear the right outfit for the occasion. You can take inspiration from others but try to make every outfit your own. The best way to stand out and break away from the norm is to set new rules.

Don't prioritize the current dress code over your comfort. Make sure you feel great at all times. Pick the right combination of clothes depending on the occasion but don't hesitate to let your creativity guide you.

It's not the easiest thing to do in social situations. But try to get a feeling for when you need to conform and when you can ignore dress codes. Experiment and have fun!


Was this article helpful to you? Please tell us what you liked or didn't like in the comments below.