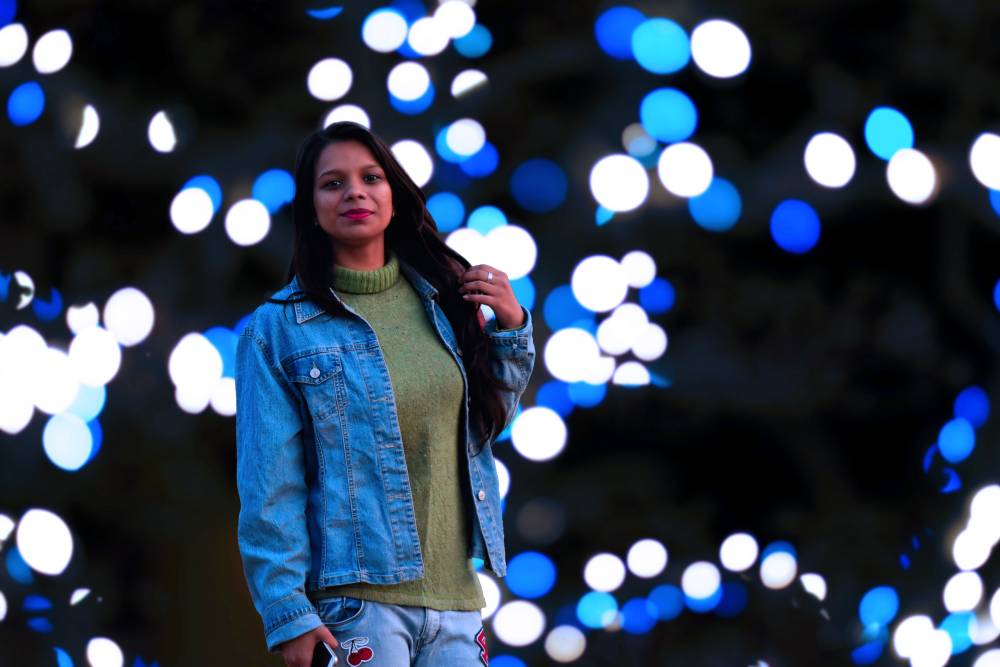 15 Easy Ways To Stop Spending Money On Clothes

Are you constantly telling yourself that you spend too much on clothes but cannot resist buying more when you find the next cute and stylish fashion piece that would be a perfect addition to your wardrobe?

I know it difficult to resist buying new clothes, especially when you want to refresh your style, and the adorable summer dress you just found happens to be on sale for a limited time.

If you keeping spend money on clothes despite your best efforts, don't beat yourself up. You are not alone and with a few helpful tips, you can easily get back on the right track and take control of your budget.

Fashion brands and retailers constantly put out new styles every week and for fashion lovers like us, it's difficult to resist when we see new fancy pieces all over social media, TV, and magazines.

Thankfully, there are many simple ways you can afford beautiful fashion when you don't want to spend too much money on clothes.

Even if your budget is limited, you can dress well, enhance your wardrobe, look and feel your best, and maintain your confidence with the right advice.

To help you make better purchasing decisions, here are some of the simplest ways to stop spending money on clothes you need to know and start implementing today to regain control of your shopping habits.


Panaprium is proud to be 100% independent, free of any influence, and not sponsored. We carefully handpick products from brands we trust. Thank you so much for buying something through our link, as we may earn a commission that supports us.

1. Save money for the off-season


If you want to stop spending money on clothes, you can start by finding better clothing at more manageable prices with a few effective hacks such as shopping during the off-season.

An easy way to spend less on expensive clothes is to shop during seasonal sales. Many fashion brands and retailers need to swap their inventory before the new season.

So they reduce their prices and that's when it's best to have money saved up on the side to refresh your wardrobe.

You can easily find much cheaper sweaters, coats, and jackets in Spring as well as affordable tanks, shorts, skirts, and swimsuits in Fall.




2. Don't buy expensive fashion


Don't shop for expensive clothing when you don't have to. This might seem like the most obvious idea but it isn't the easiest to do. Prices on new trendy clothing pieces are generally very high.

So avoid them as much as you can. Don't be seduced by high-fashion. I know it's difficult to resist when we see beautiful luxury pieces worn by A-list celebrities and influencers. It's very tempting to purchase the same expensive outfits.

But you have to resist the temptation to make another impulse purchase if you want to stop spending money on clothes. Focus on building a wardrobe that reflects your lifestyle and makes you happy over buying overpriced fashion pieces.




3. Prefer affordable brands


Instead of spending money on premium and expensive designer clothes, look for affordable and sustainable alternatives. You can easily research cheap fashion brands online in advance and put together the perfect look for you.

Then note your favorites once you know what suits you best and should be aiming for. Nowadays, many clothing labels create inexpensive and eco-friendly garments to help you look and feel your best without breaking the bank.

Try to find out how and where they make their clothes, how they measure up against the competition, and what's behind the price markups on each clothing piece sold.




4. Only buy clothes you plan to wear


Adopt a more sustainable and ethical approach to fashion if you want to stop spending money on clothes. Invest your money into making more conscious wardrobe choices.

I know it's fun to buy new clothes. But you need to start thinking more about the consequences behind your purchasing decisions. Having a closet full of clothes that you don't wear is the worst.

So only buy clothes that you genuinely like and you truly plan to wear for a long time. It goes a long way toward saving you money, time, space, and protecting the planet.




5. Think classic and timeless first


Instead of buying into seasonal trends, prefer simple fashion aesthetics that are good for the eye, the environment, your style, and your budget. Invest in classic and timeless clothing pieces and keep your look minimal and original.

Buy versatile fashion items that you can easily combine into different outfits. This is a simple and effective way to improve your fashion style over time and stop spending money on clothes.

Now is the perfect time to crave minimalist wardrobe-essentials. Keep things simple and reduce your closet to a few staple clothing pieces to look stylish effortlessly.




6. Find amazing deals


Another easy way to stop spending money on clothes is to find amazing deals by visiting flash sales sites. Browse the best flash sales sites that typically offer a specific number of products for sale for a limited time only.

Online stores like Zulily, Gilt, Beyond the Rack, HauteLook, and Rue La La buy new clothing and accessories in bulk every day at discounted prices. They offer limited-time sale events and hold no inventory.

For budget-conscious fashionistas, flash sales sites are perfect destinations to discover smaller fashion brands and get your hands on fantastic, unique pieces for a fraction of the retail price.




7. Follow brands and retailers


Follow your favorite fashion brands and retailers on social media like Youtube, Facebook, Instagram, and Twitter and via email newsletters. This is a great way to get access to the best discount codes.

Fashion businesses often advertise special promotions through social media and email. Influencers and social media personalities also share special discounts that they receive from brands with their audience.

Retailers also frequently send out emails to subscribers with exclusive deals and discounts. Be sure to sign up for your favorite brands and retailers' email newsletters.


8. Plan your wardrobe


The best way to stop spending money on clothes and protect the planet at the same time is to organize your wardrobe. If you want to save money in the long, make sure to move away from excessive consumerism and plan your outfits.

First, declutter your closet and get rid of some clothes right now. Clean up your wardrobe to only keep the best items and make every piece you own a winner, especially if you are tired of an having encumbered closet.

Taking the time to distill everything responsibly. You can donate clothes, sell them or recycle them. Follow this ultimate list of clothes to get rid of right now to get an idea of where to start.




9. Find your fashion style


Once you've just removed everything that you don't wear from your wardrobe, you can easily identify the fashion style that suits you best. And you will have a much simpler time shopping for clothes that match what you already have.

Find your unique fashion style to stop spending money on unnecessary clothes. When you know what to look for, you can easily avoid any shopping mistakes you've made in the past.

That alone will save you time, headaches, and money. It's easier to shop more consciously, separate what to buy from what to avoid completely if you know the fashion style you prefer to wear. Take a look at this list of different fashion styles for inspiration.




10. Browse brand directories


To dress well for cheap and stop spending money on clothes, seek out which clothing brands are the best for you. Look for affordable fashion labels that are doing better for people, animals, and the planet.

Try to find out about the quality. price range, durability, and eco-friendliness of their clothes. You can use fashion brand directories that rate clothing labels and make it easy for you to avoid spending too much on clothes.

It's easy to forget how the clothes you're wearing were made and how they got to you. Before buying any new clothing, check each brand's website for more information about factories, materials, policies, and values.




11. Make a clothing budget


Create a clothing budget as it's one of the best ways to stop spending money on clothes and change your shopping habits for the better. Budgeting will help you save money and plan how to spend with more satisfaction.

If you don't make a clothing budget, you risk spending way too much on fashion items every month. It's very difficult to resist buying more and more clothes if you don't have a spending plan.

You can easily improve your shopping habits if you take the time to track what you spend and how much money you have left to buy new clothes. Create a clothing budget to feel more confident about your finances.




12. Wait three days


Use the three-day rule that makes you wait three days and check if you are still thinking about it before buying any clothing. Shopping addictions harm the planet and your budget.

So choose to wait for a few days before you buy more clothes. Force yourself to resist spending money each time you feel the urge of buying something unplanned.

Every time you want to buy new clothes, make yourself wait three days and see if you truly need them afterward. Many times, you will find that you completely forget about it and move on.


13. Choose quality over quantity


Whenever you can, check the fabric quality of new clothes before buying them to ensure that they are well-made. Don't buy fast fashion or cheaply made clothing. You will spend less on clothes in the long run because well-made garments don't wear out as fast as cheaper ones.

Look for high-quality materials, natural and organic, such as linen, hemp, jute, ramie, or recycled fabrics such as regenerated nylon, recycled cotton, or regenerated cellulosic fibers like lyocell, modal, cupro.

Choose fabrics that are stretch-resistant, strong, comfortable with a soft hand feel. Buy more durable and high-quality clothing pieces that not only look beautiful but also last longer.

Think carefully about the pieces you wear to stop spending money on clothes. Take a step back and invest in a smaller number of high-quality pieces, instead of many garments that you only wear just a few times.




14. Take care of your clothes


To save time, money, water, and energy, take care of your wardrobe and household textiles the right way. Properly doing your laundry is one of the best ways to stop spending money on clothes as the pieces you own will last longer.

Many fabric types are very delicate and require special attention. Many people make common mistakes when they wash their clothes. Avoid them to prevent damaging your wardrobe, your budget, and the planet.

Don't wash your clothes too often, read the care instructions, remove stains immediately, separate light from dark colors, don't use too much detergent, and keep in mind that cold water does the job for most fashion items.




15. Reduce, reuse, recycle
By reducing, reusing, and recycling, you can save money, time, energy, natural resources, protect the environment, and support the local community.

Consider buying second-hand items. Consumers all other the world shop for pre-owned clothes to save money and find cheap, stylish, and unique pieces that nobody else is wearing.

Visit thrift stores, vintage shops, resale stores, consignment stores, or online marketplaces. Or go to local sales, garage sales, fairs, shows, auctions, flea markets, farmer's markets, and town markets.

You can also exchange clothes with your friends and family. Why not organize a swap party over the weekend? It's a very fun activity to set up a pop-up shop at your house and invite your friends over.

Recycling and upcycling are fantastic ways to give a new purpose to old items. You can easily make something exceptional and unique if you know how to cut and sew.

Use parts of or entire old garments to make a new and more valuable fashion item that complements your wardrobe. It's a great solution to stop spending money on clothes at the nearest mall.


Was this article helpful to you? Please tell us what you liked or didn't like in the comments below.