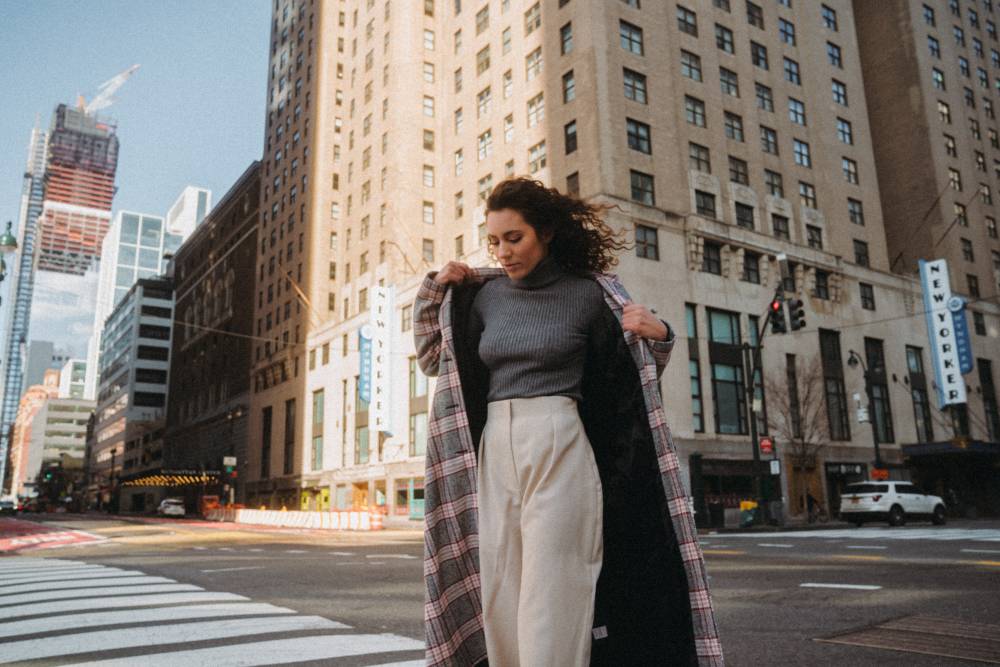 How Often Should You Do Laundry (All Clothing Guide)

Washing your clothes too often can damage the fabrics and make them unwearable a lot sooner. To save time, money, water, and energy, take care of your wardrobe and household textiles the right way.

Properly doing your laundry and the right amount is one of the best ways to be more sustainable with clothes and make sure they last longer. But most people make disastrous mistakes when washing their garments, towels, and bedding.

How many times you should wash your clothes depends on a lot of factors. The climate at your location, your lifestyle, what kind of clothes you are wearing, their quality, and durability.

Many fabric types are very delicate and require special attention. And you don't need to wash most clothes as often as you would think. Doing your laundry too much is very damaging to your wardrobe, your budget, and the planet.

Washing clothing consumes a lot of water and electricity and releases microfibers into the water system. So reducing how many times you do laundry as well as using cold water can help tremendously.

To help you take better care of the textile products you already own and protect the environment for future generations, here is the ultimate guide on how often you should do your laundry.


Panaprium is proud to be 100% independent, free of any influence, and not sponsored. We carefully handpick products from brands we trust. Thank you so much for buying something through our link, as we may earn a commission that supports us.

Underwear


You don't want to wear dirty or smelly clothes, especially undergarments. For your hygiene and health, wash underwear, socks, undershirts, intimates, panties, bras, lingerie, bustiers, and stockings after every wear.

Of course, how often you should wash underwear depends on the materials, how much you sweat, and how active you are during the day.

Most casual clothes can last up to five times wearing them before they need to go in the washing machine. But that's not the case for undergarments.


Leggings and workout clothes


Most people wear workout clothes, activewear, sports bras, and leggings close to the skin. And they can get very sweaty. It's best to wash any tight-fitting clothing and worn close to the skin quite often.

Place gym clothing, dancewear, sportswear, athletic gear, and swimwear in the laundry basket after every use. And wash them as soon as you can before you wear them again.

Wash them often enough to get rid of viruses, bacteria, fungus, and germs that may cause itching, red skin, or other complications.


Jackets, coats, and parkas


You don't need to wash outerwear too often. Most heavy clothes and winter clothes such as coats, jackets, and parkas can go into the washing machine once every season.

Washing them too often reduces their durability. Some outerwear even needs to be professionally laundered. Most clothes are safe but don't wash items that need to be dry cleaned.

Before washing any garment, read the care instructions that you can find on the care tag. You can determine if a piece of clothing is washable this way.


Sweaters, jumpers, and cardigans


Knitwear such as jumpers, sweaters, cardigans, and turtlenecks can last up to five times wearing them before they need to go in the washing machine.

It depends on their materials, the environment, how much you sweat, how active you are during the day, and how much you travel.




Hoodies, sweat pants, and sweatshirts


Hoodies, sweatshirts, sweat pants, joggers, loungewear, nightwear, and pajamas can also last up to five days before you need to wash them.

Check every pocket to see if you have left something before placing them into the washing machine or dryer. Small objects can even damage your home appliances if you let them.




Shirts, shorts, pants, and chinos


Casual clothes such as tees, shirts, pants, shorts, chinos, blouses, skirts, dresses, tanks, and crop tops can last up to five times. You can wear them for a long time if they don't get that dirty.

Make sure to separate fabrics that can go into the washing machine from those that can't. And to avoid dye bleeding or color fading, separate light from dark colors and wash them separately.




Towels, sheets, pillows


Wash your towels, pillows, sheets, and beddings at least once every week. It's crucial to wash them at the right moment to preserve your health and hygiene.

Washing them too often is unnecessary and very detrimental. But it's not a good idea to renew your towels and sheets every week.


Accessories


You don't need to wash your accessories that often. Handbags, gym bags, belts, scarves, ties, gloves, hats, and others don't require too much care.

You can wash them once a month up to once every season to keep them in good condition.


How to wash your clothes the right way
Now you know how often you need to wash your clothes. So make sure to do it properly. Avoid some common mistakes most people make when doing laundry to preserve their quality and durability.

Here are a few recommendations to wash your clothes the right way:
check the care labels for instructions
remove anything fragile in the pockets
try to remove stains immediately
sort your clothes by colors and fabrics
turn your garments inside out
fill your washing machine all the way
don't use too much detergent
select cold water as often as possible
use a gentle washing cycle
air-dry your clothes if you can
only iron clothes that need it
store clothing away from sunlight and humidity
Was this article helpful to you? Please tell us what you liked or didn't like in the comments below.