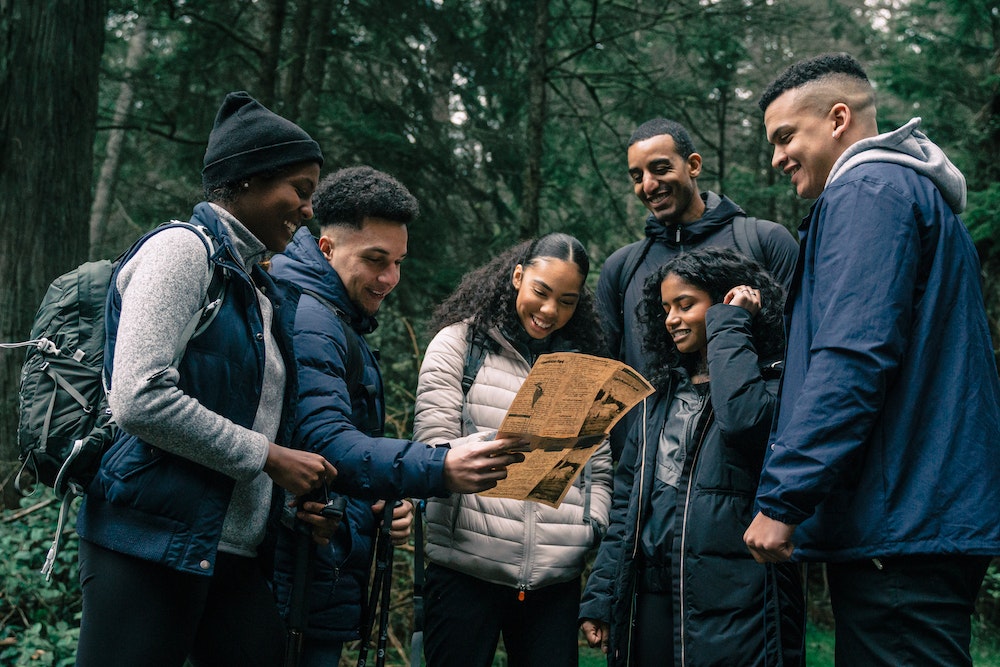 Best Things To Wear For A Yosemite Adventure In 2023
Yosemite National Park is a cherished gem within the realm of America's national park system, inviting adventurers and nature enthusiasts to indulge in its stunning landscapes and diverse ecosystems. Situated within California's Sierra Nevada mountains, this iconic park serves as an unparalleled playground for outdoor enthusiasts, hikers, climbers, and wildlife aficionados alike. From the majestic granite cliffs of El Capitan to the thunderous cascade of Yosemite Falls, the park's breathtaking allure attracts visitors from across the globe. As you prepare for your journey into Yosemite's embrace, the question of what to wear is a major consideration for your comfort, safety, and overall enjoyment of this wondrous wilderness.
Yosemite's allure lies not only in its beauty but also in its ever-changing environment. The park's varying elevations, microclimates, and shifting seasons mean that weather conditions can transform dramatically throughout the day and across different sections of the park. One moment, you'll be basking in the sun's warmth, while the next, you're enveloped in mist or greeted by a refreshing breeze. 
This guide is your companion in mastering the art of dressing for Yosemite. From adaptable layers that accommodate changeable weather to specialized gear that amplifies your hiking experience, we've got every angle covered.
Embarking on a Yosemite adventure isn't solely about connecting with nature's beauty; it's also about securing a safe and enjoyable journey through proper attire. Packing a weatherproof jacket, sturdy hiking boots, versatile layers, and essential accessories will equip you to explore the park's remarkable landscapes in style. So, gear up and embrace the unparalleled experience that Yosemite has to offer you.
Panaprium is proud to be 100% independent, free of any influence, and not sponsored. We carefully handpick products from brands we trust. Thank you so much for buying something through our link, as we may earn a commission that supports us.
Light Puffer Jacket
Yosemite's weather can be unpredictable, so a weatherproof jacket, preferably a light puffer jacket, is a must. 
This versatile and fashionable layer will protect you from unexpected rain showers or chilly winds while keeping you comfortable throughout your outdoor adventures.
Find your ideal jacket from this selection of the 20 best affordable and sustainable puffers.
Backpack
Carry a reliable backpack to hold all your essentials. 
Look for a backpack with sufficient compartments and space to carry water, snacks, a first aid kit, and any other items you may need during your time in the park.
Here are the 14 best affordable, vegan eco-friendly backpacks for you to choose from.
Hiking Boots
If you like getting out and about, then it is a fantastic idea to invest in a sturdy pair of hiking boots with traction. The good news is hiking boots are really in fashion just now, due to the 2023 trend of hiking-wear transcending to the runways and high street.
These boots will provide the support and stability you need to navigate Yosemite's diverse terrain safely. Break them in before your trip to ensure maximum comfort.
Discover the best vegan hiking boots around.
Water Bottle
This one maybe goes without saying, but the last thing you need is to be caught short without aqua.
Staying hydrated is crucial in Yosemite's climate, especially during hikes. Carry a reusable water bottle to keep yourself refreshed and energized as you explore the park.
Check out this blog on what to wear in Iceland.
Body Warmer and Hoodie
Pack a body warmer or lightweight vest to keep your core warm. Pair it with a hoodie for extra comfort and protection against changing temperatures.
This look can be nailed by both men and women, and it is the ideal casual combo.
Take a peek at these excellent clothes to wear over a hoodie.
Cotton Tee
When it comes to outdoor activities, you really can't go wrong with a classic cotton tee. It's best to opt for moisture-wicking and breathable cotton tees for your Yosemite adventure, to avoid getting hot and bothered.
These tees will keep you cool during hikes while allowing your skin to breathe. The best thing is you can pick one in your fave style and color.
Check out these 10 affordable and sustainable cotton graphic tees. 
Layer Up
Pack versatile layers that you can easily add or remove as needed. A long-sleeve shirt over a cotton tee, for instance, can be a great way to adapt to changing temperatures and sun exposure.
Make sure your layers complement one another and are lightweight enough to carry in a backpack or around your waist if need be.
Here are 20 simple outfits to wear when visiting Ireland.
Sun Hat
Shield yourself from the sun's rays with a sun hat. Not only will it protect your face and neck, but it also adds a touch of style to your outdoor fit.
Depending on your fashion vibe you could pick a wide-brimmed hat, a baseball cap or a visor. 
Find out how to beat the heat and survive 110-degree weather.
Hiking Poles
If you plan on tackling Yosemite's trails, consider using hiking poles. 
They provide extra stability, reduce strain on your knees, and help you maintain balance on challenging terrains.
Here are the top 15 outfits for the ultimate quad-biking adventure.
Flannel Shirt
Man or woman, a classic flannel shirt is both stylish and functional for your Yosemite adventure. You can wear it as an additional layer or tie it around your waist when temperatures rise.
It looks super cute fitted over a tank or tied around the waist ala grunge style.
Check out the 4 best affordable American-made flannel shirts.
Leggings
For comfort and flexibility, opt for leggings that allow you to move freely during hikes.
Choose moisture-wicking and breathable materials that keep you comfortable as you explore.
Complete your look by checking out the best affordable and organic bamboo leggings.
Sweater and Beanie
As the evening approaches, temperatures in Yosemite can drop significantly. 
Pack a cozy sweater and a beanie to stay warm and comfortable while enjoying the stunning night sky. Pick one in a funky pattern, or a color tone to suit your skin and hair.
Discover the 10 best affordable and ethical vegan sweater brands here.
Shorts
If you're visiting during warmer months, pack a pair of comfortable shorts for leisurely walks or less strenuous activities. Just ensure they are suitable for the park's trails and activities.
Pick biker shorts for flexibility, or running shorts for breathability.  
We've compiled a list of the 20 best affordable and sustainable bike shorts just for you.
Rain Jacket
An anorak, or lightweight rain jacket, is a valuable addition to your Yosemite wardrobe. It provides protection against rain or drizzle and can be easily stowed away when not needed.
Pick one that will easily roll up if the sun decides to shine again.
Take a peek at these amazing rain jackets.
Shades
Protect your eyes from the bright sunlight and glare with a pair of high-quality sunglasses. Polarized lenses are particularly effective in reducing glare and enhancing visibility.
Shades are a major look in 2023, so pick a frame that accentuates your best features. 
Complete your look by picking from our selection of affordable and sustainable shades.
Don't Forget Sunscreen
Yosemite's high elevation means you're closer to the sun, making sun protection crucial. 
Apply a broad-spectrum sunscreen with a high SPF rating to shield your skin from harmful UV rays.
Check out our blog on fashion mistakes to avoid when visiting Scotland.
Was this article helpful to you? Please tell us what you liked or didn't like in the comments below.
About the Author: Catriona Jean