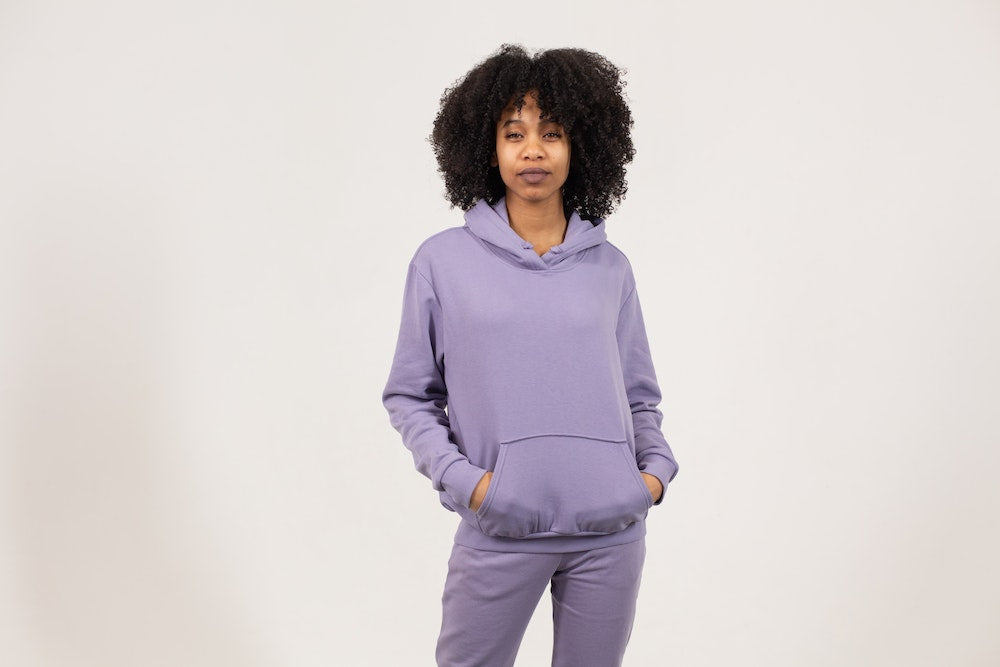 Excellent Clothes To Wear Over A Hoodie In 2023
Hoodies have become a beloved staple in casual wear, offering comfort and versatility. However, there are times when you want to add an extra layer of style to your hoodie ensemble. 
Whether you're heading out for a casual outing or want to elevate your streetwear look, we've got you covered. In this fashion guide, we'll explore a range of options that will take your hoodie outfit to the next level. 
Get ready to discover the perfect outerwear to complement your favorite hoodie.
Panaprium is proud to be 100% independent, free of any influence, and not sponsored. We carefully handpick products from brands we trust. Thank you so much for buying something through our link, as we may earn a commission that supports us.
Oversized Leather Jacket
For a bold and edgy look, pair your hoodie with an oversized leather jacket. The contrast between the casual hoodie and the sleek leather jacket creates a striking combination. 
Opt for a black leather jacket for a classic look or experiment with different colors to add a touch of 2023 flair.
Check out these 12 best affordable vegan leather jackets now.
Camel Coat
Achieve a chic and sophisticated aesthetic by layering your hoodie with a camel coat worthy of Hayley Bieber. The neutral earthy tones of the coat create a harmonious balance with the casual vibe of the hoodie. 
This combination exudes effortless style while keeping you warm and cozy.
Want more earthy toned coats inspo, then here are the 10 best trench coats around.
Layer Up 
When the weather calls for extra layers, embrace the opportunity to showcase your fashion flair. 
Layer your hoodie with a scarf, a jacket in a contrasting texture, or a mix of different fabrics. This adds depth and visual interest to your outfit while keeping you snug and stylish. Finish off your look with a pair of super cute sunglasses in one of 2023's hottest styles.
Here is our ultimate guide on the best outfits to wear in 10-degree weather.
Puffer Jacket
Stay warm and on-trend by pairing your hoodie with a popping puffer jacket. 
The oversized silhouette of the puffer jacket complements the relaxed fit of the hoodie, creating a contemporary streetwear look. Choose bold colors or opt for metallic finishes to make a statement.
We have compiled a hot list of the 20 best affordable puffer jackets just for you.
Denim Jacket 
For a casual and effortlessly cool vibe, layer your hoodie with a denim jacket in a contrasting color.
This cute combo adds a touch of urban style to your hoodie ensemble, ideal for a laid-back weekend look or a stroll around town. Streetwear is king in 2023, so this is the perfect fit.
Look at the 20 best affordable denim jackets that every woman needs.
Long Coat
Elevate your hoodie outfit with a long coat featuring a checkered pattern. This timeless and stylish piece adds sophistication and flair to your casual ensemble. 
Whether you choose a classic black and white pattern or a vibrant color combination, the checkered coat will undoubtedly turn heads.
Check out these 8 best Canadian-made coats and jackets.
Jazzy Sunglasses
Complete your hoodie look with a pair of jazzy sunglasses. 
The right shades can instantly elevate your style, adding an element of glamor and personality to your overall outfit. Choose oversized frames or opt for unique shapes and colors to make an unforgettable 2023 fashion statement.
Shop stunning sustainable sunglasses here.
Sports Jacket 
Embrace the outdoorsy aesthetic with a hiking-inspired sports jacket layered over your hoodie. This trend, known as "gorecore," blends functional outdoor apparel with urban streetwear. 
Pick a waterproof jacket with multiple pockets and technical details to create an effortlessly cool and practical look.
Here are some gorgeous recycled jackets that we know you'll love.
Leather Jacket and Chain
Add a touch of rebellion and attitude to your hoodie by layering it with a leather jacket and accessorizing with a chain. 
This combination exudes a rock-inspired style that is both edgy and fashion-forward. Experiment with different jacket cuts and chain lengths to suit your personal style.
We have compiled a gorgeous list of the 15 best affordable necklace brands.
Long Black Jacket and Beret
For a touch of Parisian chic, pair your hoodie with a long black jacket and a beret. 
This unstoppable combo creates a fusion of casual comfort and sophisticated elegance. The beret adds a playful and fashion-forward 2023 twist to the overall look.
Take a peek at our blog on how to dress like a Parisian.
Teddy Coat and Baseball Cap
Stay cozy and stylish by layering your hoodie with a soft and plush teddy coat. This trendy outerwear piece creates a cozy and fashionable combination. 
Complete the ensemble with a baseball cap for a sporty yet chic touch.
Find your perfect headwear from this selection of affordable and sustainable hats.
Moto Jacket
Channel a rebellious and urban vibe by pairing your hoodie with a moto jacket, sunglasses, and slip-on skate shoes. 
This hot 2023 look creates a dynamic and effortlessly cool vibe that showcases your street style edge. It's perfect for dates, casual dinners, or just chilling with friends.
Flannel Shirt
For a cozy and laid-back outfit, tie a flannel shirt around your waist or layer it over your hoodie. 
The flannel shirt adds a touch of rustic charm and enhances the casual appeal of your hoodie ensemble. Experiment with different color combinations and patterns to create a personalized look.
Find your ideal flannel shirt from our top picks.
Oversized Gilet
Make a fashion statement with an oversized gilet layered over your hoodie. This look was dripping in 2022, and it's here to stay. 
This sleeveless outerwear piece adds a unique and contemporary touch to your outfit while keeping your core warm. Choose a gilet in a contrasting color or opt for a monochromatic look for a sleek and stylish appearance.
For more androgynous fashion ideas then check out our blog.
Go Solo
Bare all by wearing nothing over or under your hoodie.
For a daring and bold approach, let your hoodie take center stage by wearing nothing over it and unzipping it just enough to reveal the right amount of skin. This minimalist and confident style choice allows your hoodie to shine while maintaining a hint of mystery.
Was this article helpful to you? Please tell us what you liked or didn't like in the comments below.
About the Author: Catriona Jean