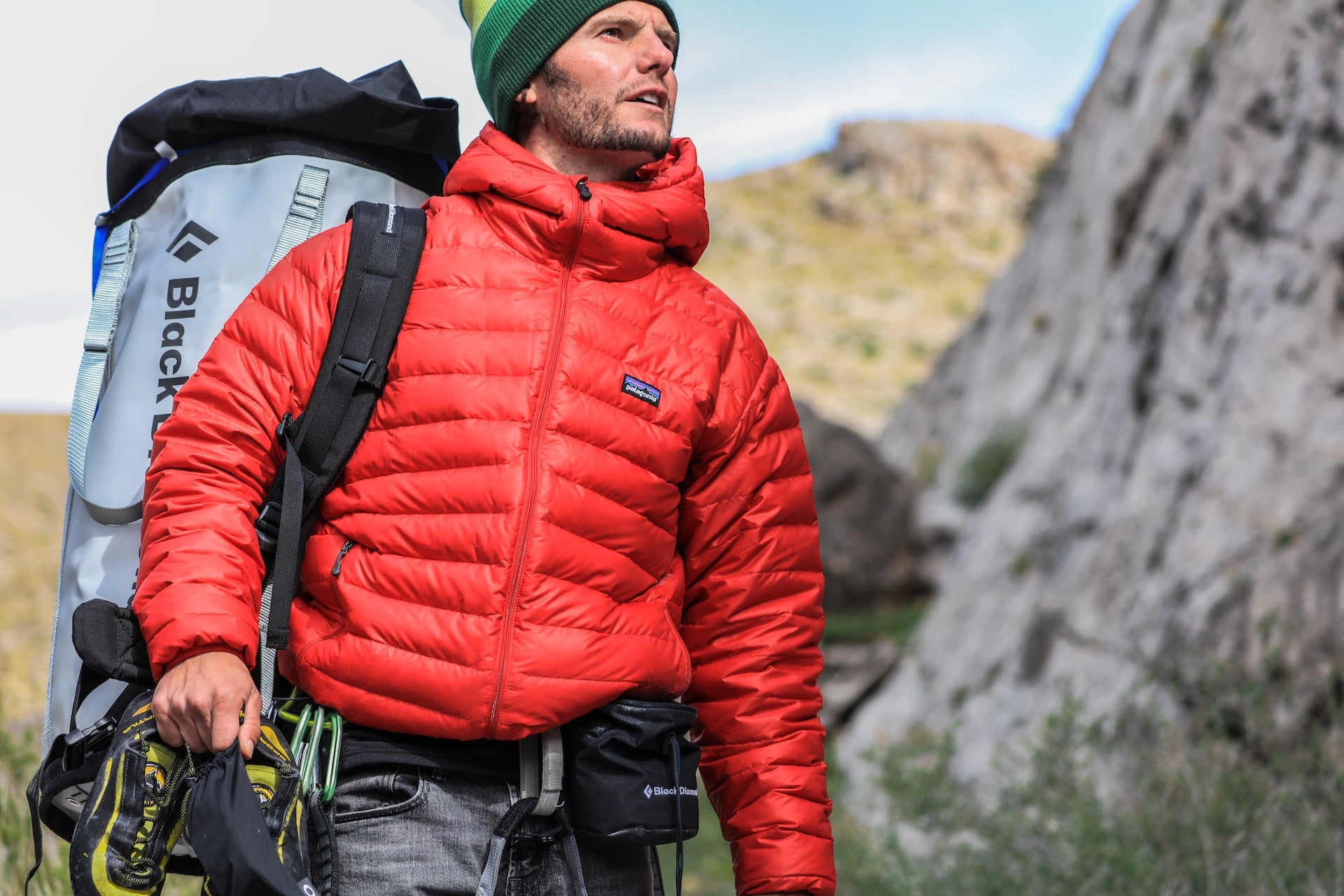 What to Wear in Iceland: 20+ Best Outfit Ideas With Layers
The best outfits to wear in Iceland feature layers of clothes so you can dress up or down for changing weather. If you plan to enjoy Iceland's amazing outdoor features like hot springs or the northern lights, you should bring waterproof outer layers to protect you from the strong rain and heavy winds. You will also need sturdy footwear with a good grip for walking on ice and snow.
Iceland has notoriously fickle weather, meaning you could start your hike in the sunshine and get drenched in the rain twenty minutes later! Plus, temperatures range from a chilly 32℉ during the long winter that spans from September to March, but can reach as high as 70℉ in the short Icelandic summer! This all means that you need to bring a variety of different clothing for your trip to Iceland.
Panaprium is proud to be 100% independent, free of any influence, and not sponsored. We carefully handpick products from brands we trust. Thank you so much for buying something through our link, as we may earn a commission that supports us.
Layers
The key to feeling comfortable as you visit Iceland is to wear layers. Warm sweaters over long-sleeved shirts make a great choice because layers will trap pockets of warm air near your body. In fact, pretty much any layers will do.
You can layer a rain jacket over thermal shirts, or a fleece hoodie over a tank top and a hiking shirt. Active wear options meant for outdoor use work great because they often come with built-in thermal properties like thread that contains hollow fibers, which also trap heat to keep you toasty!
Looking for new activewear to prep for your trip? Check out this selection of sustainable activewear from Australian brands!
Waterproof Hiking Boots
Waterproof hiking boots will pair well with almost any outfit you plan to wear as you explore Iceland. Hiking boots have a good grip, which will keep you safe as you trek through snowy streets or hike icy mountain paths. Plus, the waterproof coating on your boots will keep your feet dry in any sudden rain!
If you want affordable vegan hiking boots, check out 18 great options here!
Warm Sweater
A cozy sweater for hanging out inside or keeping you warm beneath a jacket outside is an absolute must for your visit to Iceland. Sweaters use knitted yarns to form a porous fabric structure that traps warm air and keeps it close to your body. This makes sweaters ideal for layering in a chilly climate!
You may want to bring several sweaters, such a couple of a cute turtleneck or off shoulder sweaters for hanging out and a handful of sturdy, thicker sweaters for outdoor excursions. 
You can find 10 excellent affordable and ethical sweater brands to check out here!
Rainproof/Windproof Jacket
Anything you plan to wear as an outer layer like a jacket or coat should have both a rainproof and windproof outer coating. You need a good rainproof jacket in Iceland for two reasons. 
First, the weather patterns change rapidly, and you don't want to get soaked in the rain! Second, you can't count on an umbrella to keep you dry because rain often comes with strong wind gusts in Iceland This means that rain will blow sideways at you, soaking your pants and top unless you wear the proper protection.
Looking for a new raincoat? You can find a good selection of affordable and sustainable brands here!
Lightweight Rainproof and Windproof Pants
If you plan to spend any time outside during your trip to Iceland, you should invest in a pair of comfortably lightweight rainproof and windproof pants. You need these pants for the same reason you need a rainproof jacket in Iceland--to keep you dry! 
That said, rainproof leggings do not always look super flattering, so pack a pair of nice jeans or slacks for indoor events as well.
You will probably want to wear a warm pair of fleece leggings beneath your rain pants in colder temperatures. Looking for new leggings? Check out this list of the 20 best affordable and sustainable loungewear brands!
Ski Jacket with Sweater
For hiking outdoors during Iceland's long winter, you may want to invest in a good waterproof ski jacket as your outer layer. Wearing a sweater and then a thin shirt as a base layer will sandwich in all your body heat, keeping you toasty warm!
You can browse a fun selection of affordable and sustainable puffer coats here!
Parka
Parkas reach well past your waist and come with attached hoods, making them a warmer choice than the average jacket. Will your trip to Iceland take place between September and March? If so, you may want to pack a parka to keep you nice and insulated anywhere you go.
If you live in a warmer climate, you may not have a parka stashed away in a closet somewhere ready to go. In that case, take a look at the 20 best affordable and sustainable parkas and splurge on a nice warm coat for your trip!
Thermal Base Layers
Another way to stay warm while wearing almost any outfit is to add a thermal base layer below your clothing. You can find thermal undershirts or even thermal leggings to wear beneath your jeans, sweater, or jacket. 
Look for thermal garments made out of synthetic fabrics or bamboo. You will want to avoid cotton undershirts as they can hold onto moisture and end up making you feel clammy and chilled. You may want to leave you cute flannel shirts at home for the same reason, too.
If you need to stock up on warm base layers without spending a lot of money, check out the 6 best sustainable clothing brands you can find at Target!
Warm Socks
You don't want to forget key details like socks to keep your feet warm and dry as you pack for your trip to Iceland! Look for quick-drying socks designed for hiking if you plan to spend a lot of time outdoors. Of course, you also want thick, soft socks to keep your feet cozy inside!
Check out this great selection of affordable and sustainable sock options.
Gloves
You should also bring gloves to keep your hands warm, even if you don't plan to spend a lot of time outdoors. Damp, chilly air can make your hands feel stiff and uncomfortable even in limited exposure.
If you don't want to slow down your texting abilities, you can even find a pair of fingerless gloves like these sustainable fingerless glove options!
Beanie Hat
A soft beanie hat to tug down over your head will keep you warm when temperatures plummet during Icelandic nights, especially if you want to go outside to view the Northern lights! Any type of warm hat that fits snuggly to your head will work fine. If you wear a headscarf, bring a soft, warm type to protect you from the wind.
If you want stylish, trendy, but sustainable beanies and hats to choose from, take a look at this list of the 15 best affordable and sustainable hats and beanies!
Swimsuit
You may find it surprising, but you should definitely bring a swimsuit with you to Iceland! Despite the generally chilly temperatures, Iceland is famous for its hot spring. In some areas like Myvatn Nature Baths and the Blue Lagoon, you can go swimming in this naturally heated water! 
If you have to hike to the spring, make sure you bring a quick-drying towel as well. Do you feel like you need a fresh new swimsuit for your trip? Take a look at the 10 best affordable swimwear brands made in the US!
Fleece Lined Leggings
Stretchy, soft fleece-lined leggings will keep you comfortable on a relaxed indoor day during your Iceland trip. You may also want to pack leggings for a morning yoga session or to wear underneath your rain paints to keep you warm.
Keep in mind that you probably do not want to wear leggings by themselves outdoors. They will get soaked in a sudden downpour and leave you feeling chilled for the rest of the day!
Pair your leggings with a long sweater or sweater dress for a cozy indoor outfit. If you need new sweater dress options, check out 20 cheap and cute sweater dresses here!
Long Sleeve Tops
You can't go wrong with two or three long-sleeve tops sashed in your carry-on for your trip to Iceland. You can layer a sweater or jacket over the long sleeve shirts, or pair the shirt with jeans for a casual day indoors.
You can learn more about the best sustainable fabrics for sportswear clothing here.
Tank Tops
Another light, handy item to add to your Iceland outfits is a handful of tank tops. You may want a lighter outfit for hiking in Iceland's summer months. Plus, you can wear a tank top, a shirt, and a jacket in multiple layers so you feel prepared for any temperature indoors and outdoors!
As a side benefit, you can turn a boring hiking outfit into a sexy outdoor look by taking off your outer layer and wearing your tank top as you hike! You can find 20 great affordable and sustainable tank top options here.
Fleece Pullover or Hoodie
You will want a fleece pullover or hoodie for the airport and for casual evenings in your lodgings during your trip to Iceland. You can even wear your hoodie outdoors so long as you bring a rainproof jacket along as backup!
Looking for a stylish new hoodie? Check out 20 affordable and sustainable hoodies here!
Sunglasses
No matter what outfit you wear, you will need to accessorize with a pair of stylish sunglasses any time you step outside in Iceland! Because of its position near the Arctic Circle, Iceland is closer to the sun than many other habitable parts of the Earth. This means that you may feel blinded if you try to go hiking without your shades!
You can find 15 affordable and sustainable new sunglasses to choose from here!
Jeans
A nice pair of jeans and a chunky sweater or trendy blouse will prepare you for an evening out on the town or a night at a local bar when you visit Iceland. That said, keep in mind that you probably do not want to wear your jeans for outdoor activities. Denim does not dry quickly, so you will stay wet if you get caught in the rain while wearing jeans!
If you want jeans that protect the planet while making you look good, check out the 15 best recycled denim brands here!
Dress or Blazer
If you plan to eat at a nice restaurant or visit a museum, you may want to bring at least one nicer outfit with you on your trip to Iceland. A dress, a skirt and sweater, or a nice top to wear with jeans will all work well.
You can roll up a sheath dress tightly so it takes hardly any space on your carry-on, and wear the dress with a warm sweater for an evening out. You could also pack a blazer to dress up an outfit of jeans and a nice shirt.
Take a look at 12 recycled blazers for an elegant outfit here!
Shoes with Grip or Ice Cleats
Whether you just need to get in and out of a cab or you want to hike to a hot spring, you will need shoes with a strong grip or add-ons like ice crampons to keep you safe. You may encounter snow in Iceland at almost any time of the year, but especially during the long winter months ranging from September to March!
If you need new winter boots, take a look at 16 sustainable and affordable winter boot options here!
Neck Gaiter or Neck Warmer
It may not look quite as trendy, but a neck warmer or neck gaiter will keep you warmer than a long winter scarf during your visit to Iceland. The scarf will get caught in the strong wind gusts and you may find yourself struggling to hold onto it as you walk!
Of course, you can still rock a scarf for casual indoor activities, or days when you plan to remain indoors at museums and restaurants for long periods of time. If you need cute new winter scarf options to check out look at these ethical and vegan options!
Was this article helpful to you? Please tell us what you liked or didn't like in the comments below.
About the Author: Hannah Cobb