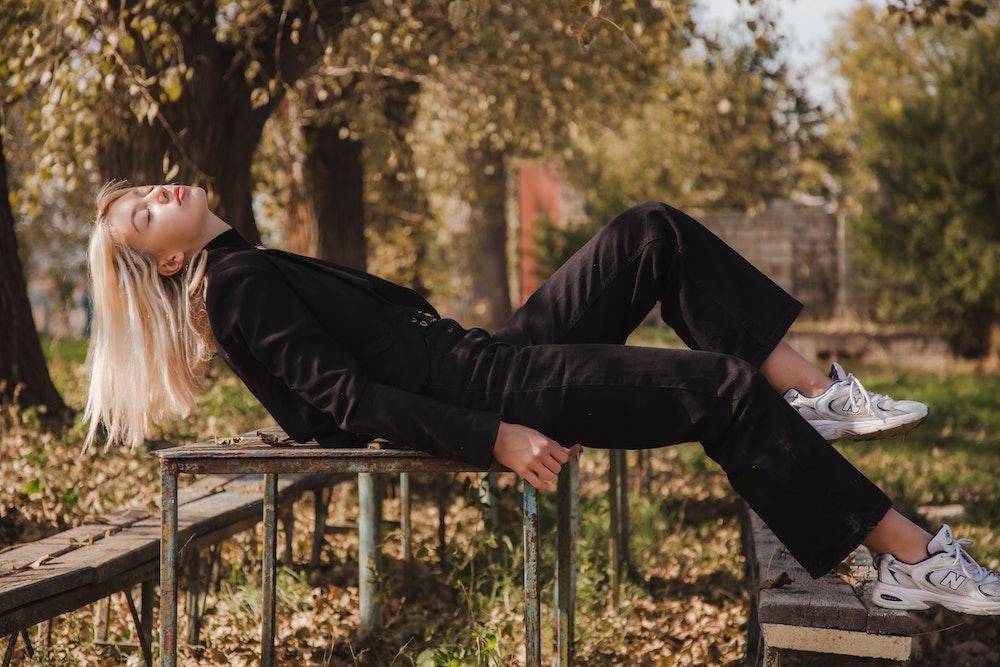 Fashion Mistakes To Avoid When Visiting Scotland
Scotland is a country of breathtaking beauty, friendly people, and very unpredictable weather.

When visiting this small yet mighty country, it's important to avoid making silly clothing decisions that will impact your enjoyment - or style. Remember, there's no such thing as bad weather, just bad clothing.

Below are some fashion no-nos, along with some helpful alternatives, that will have you strutting around, ensuring you look 'pure, dead, gorgeous!' (Scottish slang for pretty).


Panaprium is proud to be 100% independent, free of any influence, and not sponsored. We carefully handpick products from brands we trust. Thank you so much for buying something through our link, as we may earn a commission that supports us.

Skirts without tights


Scotland can be windy, cold, and rainy - even in the summer months. And whilst they are no strangers to a skirt (more about kilts later), you can rest assured that Scottish women wear tights to keep the cold at bay.

Not only do tights look chic, but they also tend to slim and elongate the leg, so it's a win all around. You could even try a pair of patterned or colored tights, to jazz up an otherwise bland-looking outfit.

Check out our selection of ethical hosiery brands for eco-friendly tights.




Non-waterproof jacket


Nothing kills the mood on a trip more than being soaked to the bone. That's why it's important to wear a jacket that protects you from the aforementioned Scottish rain.

Because of the unpredictable nature of the weather in Scotland, having a lightweight jacket is way more advisable than carrying something heavy. Because who knows, the sun could peak through the clouds at any given moment!

Have a look at our selection of the best affordable and sustainable waterproof jackets made under high social and environmental standards.


Fake Kilt


Kilts are a huge part of Scotland's heritage and culture. But there are more ways to get it wrong than to get it right. Traditional kilts are usually only worn by men for special occasions, and with the absence of underwear - don't ask why.

If you wear a cheap knock-off kilt, you may as well carry around a huge sign saying 'I'm a clueless tourist', which is not a great look. And the real deal is eye-wateringly expensive.

However, you can of course still wear tartan skirts in Scotland, and in fact, many fashion-conscious women do. Here is a selection of cute, affordable, and sustainable skirts.


Flip-flops


This one needs no explanation. The lesser spotted flip-flop is rarely seen in this country, simply because it's just not practical. Dare wear these in public and you risk cold feet and a lot of odd looks from strangers.

The climate doesn't lend itself to fully exposed feet, so do yourself a favor and invest in appropriate footwear. Hiking boots would be a much wiser investment, as you can wear them walking around in the countryside, and they wouldn't look out of place pounding the city streets either.

Check out our list of affordable vegan hiking boots.




Backless top


They may look chic, but you will wish you hadn't bothered. Nobody wants the ice-cold wind on their backs when they're trying to enjoy themselves.

There are so many cool alternatives to backless tops that won't expose your bare skin to the elements.

Have a look at our affordable hemp shirts, tees, and tops section to see some of the most beautiful tops you could get.


High-heels


There's a time and a place for high heels in Scotland. Whilst you will see the occasional night-clubber in full glam and heels, the majority of women wear sneakers, even for a night out.

So unless you are going to a formal occasion like a wedding, prioritize comfortable shoes over ones that give you extra height. Not only will you get from A to B quicker, but you will also fit in with the cool crowd too.

There are so many cool sneaker brands out there; take a look at the best brands for sustainable sneakers in Europe.


Soccer strip


Everyone needs to live their truth, but it's best to remain neutral when visiting Scotland. With a strong anti-sectarian culture, certain soccer - or as they call it, football - tops could ruffle some feathers.

This goes for anything with the Union Jack flag on it, as it holds religious and historical implications that are far too weighty to get into now.

Scots do appreciate a sporty, athleisure vibe, so, feel free to go for a neutral sporty look, to avoid getting a Glasgow kiss. You can still look hot, whilst wearing casual clothes. Here's our quick guide.



Waterproof pants


I don't blame you for panicking about the potential precipitation in Scotland. It is regular and can be on and off throughout the day.

But there is no need to wear waterproof pants. Unless you are going on a huge hike, you are best opting for a sturdy umbrella and coat to keep you from getting soaked.

Have a look at our article about cute outfits for winter in Europe. Because in Scotland, winter could be all year long.


Single layers


By now, you've got it - the Scottish weather changes at the drop of the hat. One common mistake visitors make is opting for a single-layer outfit and being caught short when the sun goes into hiding.

Layering your fits is not only an effective way to keep warm and dry, but it can also look fashionable, chic, and oh-so versatile.

Why not look at our article about layering up your clothes to look cool achieving the best look, style, and comfort?
Was this article helpful to you? Please tell us what you liked or didn't like in the comments below.
About the Author: Catriona Jean