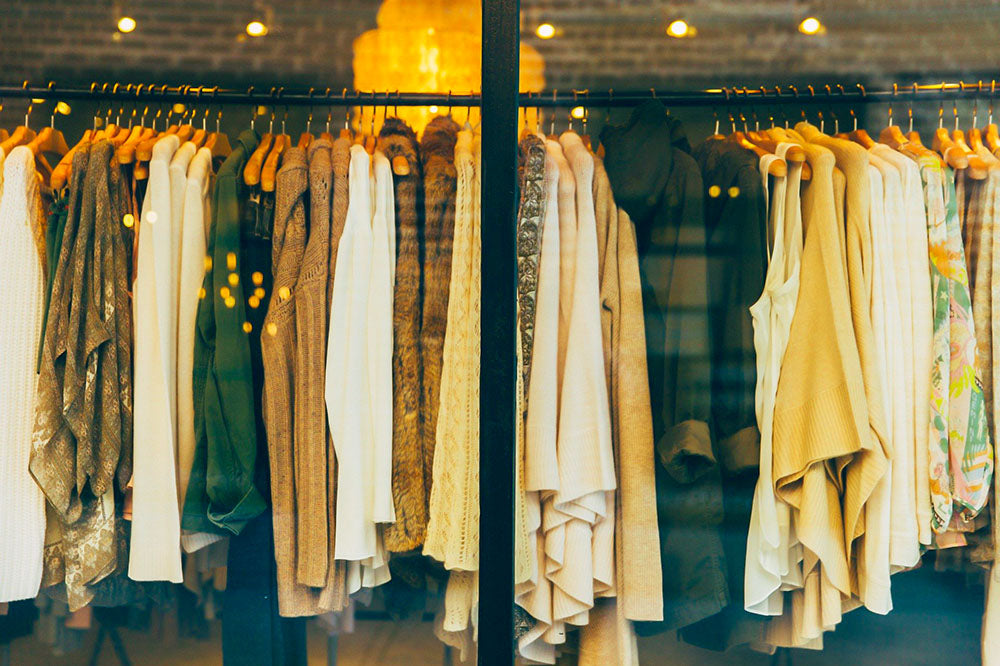 The Best Eco Certification Standards for Textiles

Nowadays there are so many different Eco certification standards for textiles. It is easy to get lost! How to understand what the various labels mean? And how to pick the best environmentally friendly garment when shopping?

In addition, it is important to guarantee good working conditions in every step of the supply chain. But regular visits and close cooperation with the production sites might not be enough. Sometimes suppliers are also audited externally and follow textile standards such as Oeko-Tex and GOTS.
Panaprium is proud to be 100% independent, free of any influence, and not sponsored. We carefully handpick products from brands we trust. Thank you so much for buying something through our link, as we may earn a commission that supports us.

Why Shop Clothing with Eco Certification Standards?
These most important Eco certification standards for textiles guarantee that the piece of clothing has been produced in sustainable processes under environmentally friendly and socially responsible working conditions.

Certifications and quality marks are important to me. I want to guarantee consumers that textile products have been manufactured with the least possible impact on people, the environment, the animals, and with responsible use of resources.

I am committed to acting responsibly and sustainably towards people, the environment, and resources. That is why I want to promote the best textile standards in every processing chain. 

With certification standards such as EU Ecolabel, Oeko-Tex, and Blue Angel, clothing brands can guarantee their customers that the products they sell meet high standards in terms of environmental, health, and usage properties. And by purchasing more environmentally friendly products, consumers contribute to reducing pollution. 

Other great eco-standards for textiles include the PETA-Approved-Vegan label. It's an amazing way to increase the level of awareness of vegan fashion and vegan accessories. 

The standards Oeko-Tex and Fairtrade have a strong emphasis on social responsibility, fair trade, and commitment to human rights. 

What are the Best Eco Certification Standards for Textiles?
Fair Wear Foundation
The Fair Wear Foundation reviews and supports the improvement of working conditions in factories, draws up practical plans, and shows the steps for improving working conditions.

GOTS

The Global Organic Textile Standard (GOTS) is recognized as the world's leading standard for the processing of textiles made from organically produced natural fibers. Only textile products that consist of at least 70% organically produced natural fibers can be certified according to GOTS. All chemical additives used, such as dyes, must meet certain environmentally relevant and toxicological criteria.

Blue Angel

The Blue Angel has been an environmental label awarded in Germany since 1978 for particularly environmentally friendly products and services. The Blue Angel guarantees that the products and services meet high demands in terms of environmental, health, and usage properties.

BLUESIGN

Bluesign guarantees the highest level of security for the consumer. Manufacturers disclose all relevant information and ensure complete transparency and traceability of all processing steps down to the raw materials. The materials or intermediate products created within the production chain are also checked.

EU Ecolabel

The EU Ecolabel is a reference for consumers who want to help reduce pollution by buying more environmentally friendly products and services. The award is made to products and services that have a lower environmental impact than comparable products. The EU Ecolabel recognizes environmentally friendly and healthier products and services.

Fairtrade

The Fairtrade textile program is intended to improve working conditions and wages for workers in the entire processing chain of the textile industry and to strengthen their rights. Fairtrade aims to make a significant contribution to more justice along the textile supply chain. This is how Fairtrade wants to improve everyone's life.

Naturland

Naturland combines organic farming, social responsibility, and fair trade - regionally and worldwide. The Naturland partner organization develops a mission statement together with its own members or employees. Where possible, the aspects are described: organic farming, regional raw materials, social responsibility, and fair trade.

Naturtextil

The three quality labels from Naturtextil ensure that the certified products that the company manufactures or sells are free of pollutants, manufactured in an environmentally friendly and socially responsible manner. This also applies to products and services from certified suppliers to fiber production.

OEKO-TEX

If a textile article bears the OEKO-TEX standard, customers can be sure that every component of this article, every thread, button, and other accessories have been tested for harmful substances and the article is therefore harmless to the human environment. It also guarantees that the textile product has been manufactured in sustainable processes under environmentally friendly and socially responsible working conditions.

SA8000

SA8000 measures social performance in eight areas that are important for social accountability in the workplace and is anchored by a management system element that drives continuous improvement in all areas of the standard.

PETA Approved Vegan

The demand for clothing without animal components and cruelty to animals is continuously increasing. What customers have been missing when shopping is clear and simple labeling of vegan fashion. With the new "PETA-Approved Vegan" logo, consumers will be able to recognize at a glance those products for which no animal has had to suffer.
Was this article helpful to you? Please tell us what you liked or didn't like in the comments below.