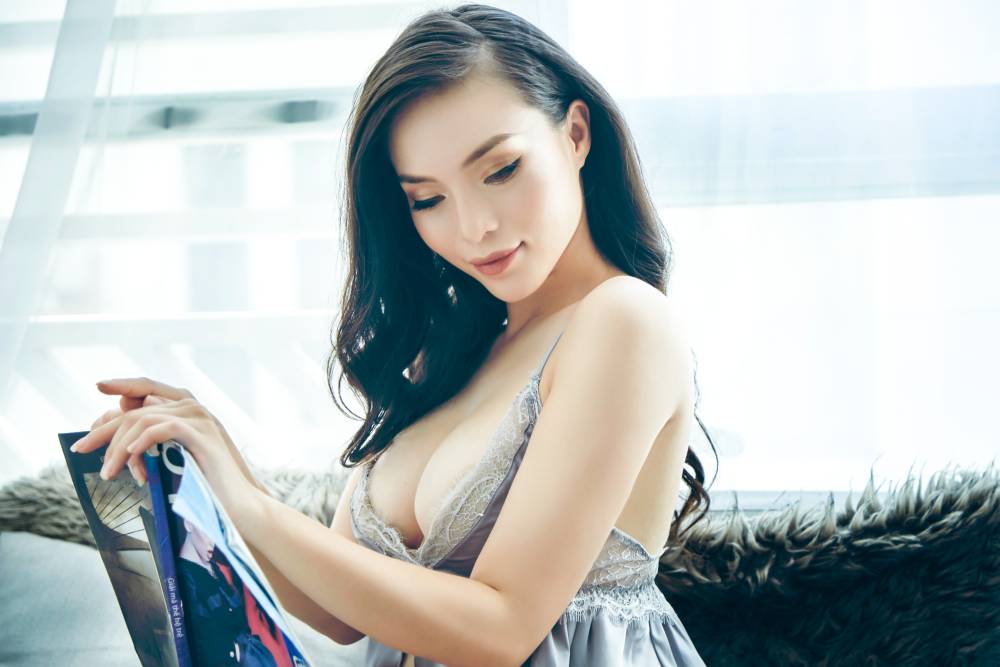 What Does It Mean To Be Bluesign Certified?
Some of the most environmentally friendly, socially conscious clothing items are Bluesign certified. Eco-conscious consumers looking for greener products of every kind can trust the Bluesign certification.

Bluesign is a sustainability standard that guarantees the highest level of security for consumers. It considers especially the chemical composition of textile products to ensure healthy and safe materials.

Headquartered in Switzerland, Bluesign Technologies develops the Bluesign certification. Bluesign is an internationally recognized standard used in many countries in Europe, Asia, and North-America.

To become Bluesign certified, manufacturers must disclose all relevant information and ensure complete transparency and traceability of all processing steps down to the raw materials.

Bluesign not only checks the final product sold to the end consumer but also all materials and intermediate products created within the production chain.

Here is everything you need to know about the Bluesign certification, one of the best certification standards for textiles.


Panaprium is proud to be 100% independent, free of any influence, and not sponsored. We carefully handpick products from brands we trust. Thank you so much for buying something through our link, as we may earn a commission that supports us.

Bluesign criteria


The Bluesign certification guarantees the following:
free of harmful substances
safety for businesses, consumers, and the environment
lower air emissions
reduced water emissions
increased resource productivity
more production transparency and trust

The Bluesign certification applies to the following textile products:
garments, clothes, and final textile products
decorative materials
home textiles
fabrics
yarns
fibers
chemicals
dyes
coatings
linings
components
accessories
labels
prints
trims

The Bluesign certification applies to the following supply chain sites:
production sites
fiber manufacturers
textile manufacturers
garment manufacturers
chemical suppliers
leather processors
down and feather processors
converters
brands

The Bluesign certification is voluntary and not required by law.

Bluesign achieves the best performance through the following:
optimized resource consumption
minimum air and water emissions
use of eco-efficient products
minimized energy and material input per kg of textile product

Bluesign tests for the following chemicals:
Carcinogenic substances
Mutagenic substances
Neurotoxic substances
Endocrine substances
Sensitizing and irritating substances
And others

What is Bluesign?


The Bluesign standard is one of the most efficient ways to guarantee compliance with the newest environment, health, and safety standards, without compromising functionality, quality, or design of products.

The first version of the Bluesign standard was released in 2000 to answer the demand for environmentally friendly textile products. Patagonia was the first apparel brand to become a Bluesign system partner.

Bluesign provides a comprehensive production control system to limit the human health and environmental impacts of textile manufacturing.

Bluesign uses an Input Stream Management system to audit all components and processes along the textile value chain, resulting in an entirely safe finished product.

Overall, Bluesign guarantees sustainable production processes as well as high levels of safety both for human beings and the environment.

Manufacturers, brands, and retailers wishing to join the Bluesign system can use the following tools:
Blueguide, a list of Bluesign approved textile products and their producers
Bluefinder, a database of approved chemicals and dyes from system partner suppliers
Bluetool, a chemical evaluation tool that analyzes substances before they can become Bluesigned approved

Bluesign rates chemicals in an extensive database and gives them the following colors:
Blue for Bluesign approved chemicals that are clear to use
Silver for chemicals usable with good management
Black for chemicals to avoid completely

The Bluesign certification is one of the best-known labels for textiles tested for harmful substances in the world. It certifies high product safety in the global apparel and footwear industry.

Bluesign guarantees that products are harmless to the human environment. It takes into account many regulated and non-regulated substances, which may be harmful to human health.

Bluesign also ensures the use of sustainable processes in textile manufacturing. It guarantees environmentally friendly and socially responsible working conditions.

Bluesign is a widely recognized textile standard around the globe. It represents high safety for fabrics, clothing, garments, accessories, and more.


The aim of the Bluesign system


The Bluesign system aims to inspire chemical suppliers, textile manufacturers, brands, and retailers to work today for a better tomorrow. It strives to find solutions for sustainable textile production.

Bluesign eliminates harmful substances at each step of the supply chain. It certifies that textile products are safe for the environment, workers, and customers.

The Bluesign certification applies to chemicals, processes, materials, and products. It helps manufacturers properly manage chemicals and replace harmful substances with safer alternatives.

Bluesign provides the highest level of consumer safety. It promotes environmentally and socially friendly products.

Bluesign offers a tool for companies to validate and communicate the use of harmless chemicals in sustainable textile production. It also gives practical solutions to make consumers feel safe.

The Bluesign standard tests the very beginning of the supply chain and offers brand protection, confidence in sourcing, and greater credibility.

Bluesign provides transparent, consistent, and comprehensive independent evaluation and verification of harmless chemical claims on products.

The Bluesign system unites many partners of the textile industry to realize an environmentally friendly, sustainable textile production worldwide.


What does it mean to be Bluesign certified?


When apparel companies and manufacturers become Bluesign system partners, they agree to improve performance by implementing management systems.

The Bluesign system ensures responsible use of resources, clean processes with controlled air and water emissions, safety for workers and consumers.

Compared to other textile standards that test for harmful substances such as Oeko-Tex, Bluesign involves all chemical suppliers and the whole textile supply chain in the testing process to avoid dangerous chemicals.

The Bluesign standard includes five principles:
Resource productivity
Consumer safety
Occupational health and safety
Air emission
Water emission

Resource productivity aims to achieve the best performance with
optimized resource consumption, minimum air, and water emissions.

Consumer safety ensures that textile products are healthy, safe, and free of harmful substances.

Occupational health and safety guarantee the protection of workers against dangerous chemicals during textile manufacturing processes, including preparation, mixing, printing, dyeing, coating, and delivery.

Air emission is the Bluesign sustainability principle reducing carbon dioxide and toxic gas emissions.

Bluesign also controls water pollution and tests for harmful substances in wastewater. It verifies chemical safety according to the highest standards.

Clothes in brick-and-mortar stores and online product pages could show Bluesign labels with different meanings.

A textile product can either contain some materials (but not all) that meet the Bluesign criteria or fully meet the Bluesign standard by only using Bluesign certified components.


The Bluesign certification process


The Bluesign certification relies on independent third-party verification to confirm whether a product includes harmful substances.

Businesses often use Bluesign as a means to ensure that they are selling and buy safe products.

Organizations that wish to have a textile product certified by Bluesign must comply with the test criteria.

They must meet the requirements of the strictest and most advanced regulations worldwide concerning sustainable textile production to maintain a high level of product safety.

Companies must participate in a Bluesign company, chemical, or product assessment, which is an independent, systematic examination of data, processes, and performance concerning resources and the influence these have on people and the environment.

Here is how the Bluesign certification process looks like step-by-step:
Fill out the company evaluation form.
Provide contact details and information about the company.
Sign the contract and non-disclosure agreement.
Read the standard and prepare relevant documents.
Meet the auditor after good preparation to reduce certification costs.
Review documents and procedures against the Bluesign requirements.
Wait for the audit report, test results, and subsequent recommendations.
Become a Bluesign system partner.
Implement the Bluesign recommendations.
Start working with Bluefinder to use Bluesign approved ingredients.
Encourage suppliers and partners to become a Bluesign system partner.
After implementation, prepare for random tests and inspections.
Receive respective certificates if testing is successful.

Bluesign approved certifiers


Since 2008, Bluesign Technologies is a member of the SGS Group, a leading inspection, verification, testing, and certification company.

The SGS network includes over 2,600 offices and laboratories, as well as more than 89,000 employees around the world.

The partnership with SGS simplifies the worldwide implementation of the Bluesign standard in the entire supply chain. It allows access to the extensive and global SGS network of specialists.

Each applicant needs to contact Bluesign Technologies to receive related inspection and certification services.

Headquarter
Bluesign Technologies AG
Moevenstrasse 18
9015 St.Gallen
Switzerland
Phone: +41 71 272 29 90
Email: info@bluesign.com

More contacts at bluesign.com. 

North America
Bluesign Technologies AG
115 Meridian Drive, Kingsland
GA 31548, USA
Phone: +1 617 803 0521

South America
SGS Central América S.A.
6a Calle 14-08 Zone 13
Ciudad de Guatemala
Guatemala, C.A.
Phone: +502 2327 8900

Indian subcontinent
SGS Bangladesh Limited
House 37, Road 24
Gulshan 1, Dhaka-1212
Bangladesh
Phone: +880-1731-308-244

Bluesign Technologies AG
C/o SGS India Pvt. Ltd.
The Orion, 5th Floor
Opposite Don Bosco Youth Club
Arjun Mansukhani Path
Koregaon Park, Pune - 411001
Phone: +91 20 664 62664

North-East Asia
Bluesign Technologies Limited
Room 1105, 11/F, Manhattan Centre
8 Kwai Cheong Road
Kwai Chung, N.T.
Hong Kong
Phone: +852 2425 1600

C/o SGS-CSTC Standard Technical Services Co., Ltd.
Room 108, 1st Floor, 46th building, No. 555
Gui Ping Road, Xuhui District, Shanghai
China 200233
Phone: +86 21 6107 2831

C/o SGS Japan Inc
Yokohama Business Park
East Tower 12F
134 Godo-cho Hodogaya-ku
Yokohama 240-0005
Phone: +81 45 393 5112

C/o SGS Korea Co., Ltd.
#322, 92, LS-ro, Dongan-gu
Anyang-si, Gyeonggi-do
Korea
Phone: +82 31 460 8015

C/o SGS Taiwan Ltd
134, Wu Kung Road, New Taipei
Industrial Park, Wu Ku Dist.,
New Taipei City
TW 24803
Phone: +886 2 2299 3279

South-East Asia
C/o SGS Vietnam Inc.
Lot III/21, 19/5A Street
Industrial Group III, Tan Binh IZ
Tay Thanh, Tan Phu
Phone: +84 28 3931 2877


Bluesign certified clothing companies.


Bluesign is one of the best certifications to look for when shopping for healthy, safe, sustainable, and environmentally friendly clothing.

Unfortunately, only a few fashion brands and retailers sell clothes certified by Bluesign.

To help you make conscious purchasing decisions as an informed consumer, here are some of the best Bluesign certified clothing companies:
Was this article helpful to you? Please tell us what you liked or didn't like in the comments below.