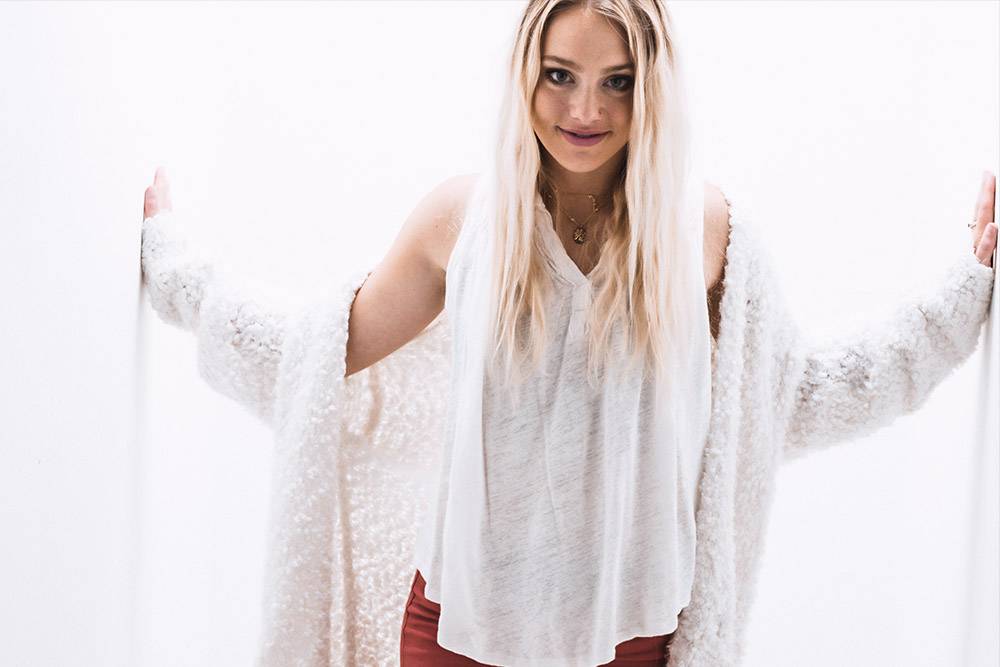 All You Need To Know About Fair Wear Certification

Some of the most socially conscious clothing brands are Fair Wear certified. The Fair Wear certification reviews and supports the improvement of working conditions in factories.

The standard is developed and maintained by the Fair Wear Foundation (FWF), a multi-stakeholder organization working with apparel brands, garment workers, and industry influencers to improve labor conditions in factories.

The Fair Wear label guarantee that apparel brands are actively working towards improving the existing quality of labor standards.

Fair Wear draws up practical plans and shows the steps that its members, garment brands, and industry influencers can take to improve working conditions.

Being Fair Wear certified means demonstrating a strong commitment to implementing the eight Fair Wear labor standards in the supply chain.

Fair Wear not only checks working conditions in textile factories but also hold each actor in the supply chain of a product responsible for the conditions in which the product is made, including management decisions.

Here is everything you need to know about the Fair Wear certification, one of the best certification standards for textiles.


Panaprium is proud to be 100% independent, free of any influence, and not sponsored. We carefully handpick products from brands we trust. Thank you so much for buying something through our link, as we may earn a commission that supports us.

Fair Wear criteria


The Fair Wear certification guarantees the following eight labor standards:
No forced labor. Workers freely chose employment.
A legally binding employment relationship
No excessive working hours
Safe and healthy working conditions
Payment of a living wage
No discrimination at the workplace
No exploitation of child labor
Freedom of association and the right to collective bargaining

The Fair Wear certification applies to conscious clothing brands willing to create lasting change by improving working conditions for people in garment factories.

Fair Wear Foundation membership is open to European apparel companies with:
Minimum annual turnover of EUR 10 million
More than 50% production as own production
More than 50% production in countries where Fair Wear is active, or in what Fair Wear categorizes as low-risk countries

Fair Wear doesn't certify textile products, brands, suppliers, manufacturers, or facilities per se. Instead, it relies on constant progress toward its eight labor standards.


Fair Wear membership covers the following products:
Garments, clothing, fashion apparel
Outdoor products
Outdoor wear
Sports and activewear
Footwear
Workwear
Bags & backpacks
Luggage & other travel accessories
Home and furniture textiles
Promotional wear and accessories
Accessories

What is Fair Wear certification?


The Fair Wear certification helps apparel brands take continued, practical steps to improve working conditions in the supply chain. It guarantees the highest level of social responsibility for consumers.

Founded in 1999 and headquartered in Amsterdam, The Netherlands, Fair Wear employs over 50 people and has over 80 member companies representing over 140 garment brands from 10 European countries.

The Fair Wear Foundation develops the Fair Wear certification. It's an internationally recognized standard used in many countries in Europe.

Fair Wear also maintains a Code of Labour Practices that contains eight labor standards based on the conventions of the International Labour Organization (ILO) and the UN Guiding Principles on Business and Human Rights (UNGPs).

To become Fair Wear certified, clothing brands must join the Fair Wear organization and find a fairer way to make their clothes.

Member companies have direct responsibility for the working conditions in the supply chain. They must have 50% production in countries where Fair Wear is active or low-risk countries.

Fair Wear is active in 11 production countries: Bangladesh, Bulgaria, China, India, Indonesia, Myanmar, Vietnam, Turkey, Macedonia, Romania, and Tunisia.

Low-risk countries include all present member states of the European Union (EU) except Bulgaria and Romania, which means 25 member states, as well as member states of the European Free Trade Association (EFTA), including Iceland, Switzerland, Liechtenstein, and Norway.

Fair Wear maintains close contact with local audit teams and trainers in these countries, as well as many different organizations, such as other NGOs, trade unions, and governments.

Together with a range of stakeholders and other organizations, Fair Wear develops and maintains sustainable systems for the constant improvement of working conditions in garment factories.

Fair Wear creates an influencing environment for brands, business associations, trade unions, governments, international organizations, other NGOs, UN bodies, and stakeholders.

The Fair Wair standard is one of the most efficient ways to improve compliance with the highest labor and safety standards, without compromising functionality, quality, or design of products.

The first version of the Fair Wear Code of Labour Practices was released in 1999 to solve poor working conditions due to the displacement of garment production to low-wage countries.

Fair Wear carried out pilot projects on its implementation with four Dutch companies from 1999 to 2002. Eleven new members joined soon after, followed by a public announcement in March 2003.

The Fair Wear certification provides a comprehensive production control system to limit the social impacts of textile manufacturing. It audits processes along the textile value chain, resulting in improving labor conditions.

Overall, Fair Wear guarantees ethical and fair production processes as well as high levels of safety for people working in garment factories.

The Fair Wear certification is one of the best-known labels for transparent textile supply chains. It guarantees the implementation of gender standards, living wages, social dialogue, and socially responsible working conditions.


The aim of Fair Wear

Fair Wear aims to inspire change by working hand-in-hand with its member brands. It provides expertise, research, and tools to implement better labor conditions.

Fair Wear Foundation is a non-profit organization that aims to make sustainable change accessible for all. It guarantees a level of transparency consumers can trust.

Fair Wear inspires brands to commit to fair and ethical practices and create a positive impact on the fashion industry.

Its mission is to see a world where the garment industry supports workers in realizing their rights to safe, dignified, and adequately paid employment.

Fair Wear focuses on garment production, especially the most labor-intensive steps of the supply chain, including sewing, cutting, and trimming processes.

The standard aims to find a fairer way to make clothes by working with factories, trade unions, NGOs, and governments. Its goal is to make the fashion supply chain fair for everyone.

Fair Wear believes that fair fashion is about fundamental rights. It encourages brands and other industry influencers to get on board to transform the industry.

Ultimately, the Fair Wear Foundation works towards a fairer and more ethical fashion industry.


What does Fair Wear certified mean?


When apparel companies become Fair Wear certified, they must be open and transparent about their business practices.

Fair Wear certified means that a brand is a Fair Wear member and actively working to improve labor conditions for people in the garment industry.

The Fair Wear Foundation requires its members to be open about the conditions and complaints received in the factories that produce their garments and share this information publicly.

The Fair Wear certification also audits the performance of clothing brands by conducting checks at three levels:
audits of business practices and management decisions
audits of the factories to inspect working conditions
directly hearing from the garment workers

Fair Wear certified clothing brands create practical plans and lay down the next steps to better working conditions. They are committed to improving step-by-step toward more responsible business practices.


The Fair Wear certification process


The Fair Wear certification applies to apparel companies members of the Fair Wear Foundation.

Conscious brands willing to create positive change need to apply to be a Fair Wear member and follow the application process.

The application process takes about 12 weeks from submission. The timeframe may vary and depends on the company's structure and supply chain size.

To proceed with the application process, companies need to meet a few requirements previously outlined in the Fair Wear criteria section.

Companies must participate in an annual Brand Performance Check that guarantees social compliance in the garment sector. Fair Wear investigates business and management practices, audits factories, and hears complaints.

Here is how the Fair Wear certification process looks like step-by-step:
Make sure you meet the basic membership requirements.
Fill out the company application form and supplier register sheet.
Receive an application package from Fair Wear.
Provide contact details and information about the company.
Pay the application fee and wait for review.
Sign the contract and non-disclosure agreement.
Go through the onboarding process to become a full-fledged member.
Read the standard and prepare for the Brand Performance Check.
Develop a work plan according to the Fair Wear standards.
Provide production locations and relevant financial data.
Pay the annual Fair Wear membership fee.
Meet the auditor after good preparation to reduce the risk of issues.
Review documents and procedures against the Fair Wear requirements.
Wait for the audit reports and subsequent recommendations.
Implement regular monitoring requirements at production locations.
Fair Wear certified clothing brands.
Fair Wear is one of the best certifications to look for when shopping for fair, ethical, and socially responsible clothing.

Unfortunately, only a few fashion brands and companies sell clothes certified by Fair Wear.

To help you make conscious purchasing decisions as an informed consumer, here are some of the best Fair Wear certified clothing companies:
Was this article helpful to you? Please tell us what you liked or didn't like in the comments below.