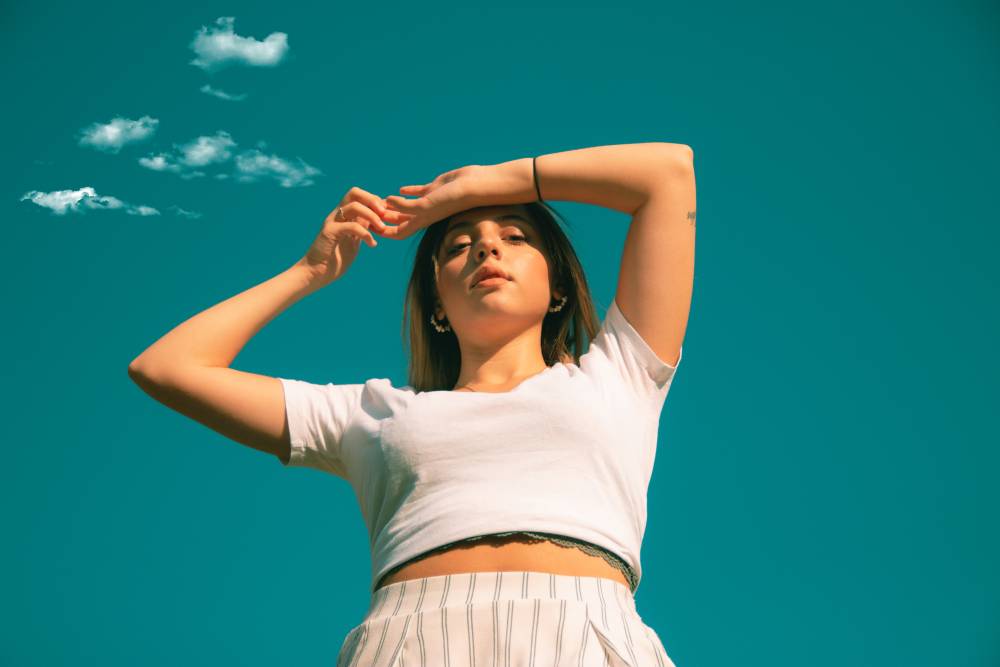 All You Need To Know About The SA8000 Certification

The SA8000 certification standard measures social performance in eight areas that are important for social accountability and is anchored by a management system that drives continuous improvement in many areas.

SA8000 encourages factories and organizations to develop, maintain, and apply socially acceptable practices in the workplace and is the world's leading social certification program.

The SA8000 standard confirms that businesses in any industry and any country demonstrate their dedication to the fair treatment of workers in the supply chain of products.

Certification standards matter, especially in the textile and apparel industry, to guarantee that manufacturers use sustainable production processes, environmentally friendly, and socially responsible working conditions.

If you are interested in ethical and socially engaged clothing, choose items that have been audited externally and verified according to a certification standard, such as the SA8000.

Here is everything you need to know about the SA8000 certification, one of the best certification standards for textiles.


Panaprium is proud to be 100% independent, free of any influence, and not sponsored. We carefully handpick products from brands we trust. Thank you so much for buying something through our link, as we may earn a commission that supports us.
SA8000 certification criteria


The SA8000 certification guarantees compliance with the following eight performance criteria:
No use or support of child labor
No use or support for forced or compulsory labor
A safe and healthy workplace
The right to form and join trade unions and bargain collectively
No discrimination
No harsh or inhumane treatment
Normal working hours
The right to a living wage

The SA8000 standard measures social performance through a management-system approach and emphasizes continual improvement.

The SA8000 certification references national laws and internationally recognized standards of decent work, such as:
the Universal Declaration of Human Rights
the International Labour Organization (ILO) conventions

SA8000 offers many advantages for:
employers
workers
brands and retailers

SA8000 applies to organizations of any size, in any industry, and almost every country of the world.

SA8000 is a voluntary standard that doesn't replace the legal or regulatory requirements of any country.


What is SA8000 certification?


The SA8000 certification helps secure ethical working conditions for over two million workers across industries. It's s an internationally recognized certification standard that encourages organizations to treat workers fairly.

Social Accountability International (SAI), formerly the Council on Economic Priorities, develops and maintains SA8000 since 1997 as the first credible social certification.

SAI is a multi-stakeholder initiative by representatives from the private sector, NGOs, labor unions, governments, and academia run under the governance of an Advisory Board and a Board of Directors.

It trains and builds services related to human rights at work that serve social auditors and representatives of trade unions, non-profits, brands, suppliers, governments, and academia.

Social Accountability International is committed to improving working conditions, advancing human rights, and advocating for better social performance.

Through the SA8000 certification, SAI allows organizations of all types to lead their industry in social performance with a suite of social management systems, tools, and resources.

SAI reviews the SA8000 standard every five years to guarantee it remains the highest social standard for socially responsible workplaces ensuring fundamental human rights.

To become SA8000 certified, organizations must meet the criteria set out by the standard and its procedures that are multi-sector applicable and improved to take into consideration rising social and human rights issues.


The aim of the SA8000 certification


The SA8000 certification aims to enhance working conditions and worker well-being, as well as productivity, stakeholder relationships, market access, and more for companies.

SA8000 also provides a tool for companies to validate and communicate their dedication to the fair treatment of workers.

In the global textile and apparel industry, working conditions are often terrible, and the welfare of workers is ignored. The manufacturing of fashion products is commonly hidden from consumers.

SA8000 is good for workers and business as it verifies essential social practices in the supply chain and offers brand protection, confidence in sourcing, and greater credibility.

The SA8000 standard provides transparent, consistent, and comprehensive independent evaluation and verification of socially responsible facilities and organizations.

The SA8000 certification uses an independent third-party certification process to ensure that products adhere to the highest social and labor standards.

By verifying the claims made to consumers, the SA8000 certification provides a credible voice for suppliers and brands. It leads to higher confidence with a system of standards recognized internationally.

The SA8000 standard drives any industry to move faster towards progress on supply chain management to workplace issues. It defines globally recognized requirements that ensure improving workplace conditions.

SA8000 drives well-being, quality, productivity, innovation, and sustainability. As of 2020, it protects 2,092,945 workers across 4,483 certified organizations, 57 industries, in 61 countries.


What does SA8000 certified mean?


The SA8000 certification is an international, voluntary, social standard that sets requirements for third-party verification of the social compliance of facilities and organizations in any industry.

SA8000 certified companies enjoy better relationships with workers, customers, and external stakeholders, as well as increased supply chain control, higher employee retention, and enhanced reputation.

Brands and retailers that accept SA8000 certification show that they meet the highest standards for worker health, safety, and well-being.

SA8000-certified organizations develop, maintain, and improve living wages, rights and opportunities, corporate relationships, safe workplaces, and healthy working conditions for all employees.

The SA8000 certification guarantees that companies respect employees' human and working rights in every country in compliance with internationally set human rights regulations and standards.

The growth in apparel consumption demands unified social criteria applicable to the global textile and apparel industry. And the SA8000 certification has demonstrated its practical feasibility.

SA8000 is internationally recognized, widely understood, trusted, and respected by consumers. It verifies the social compliance of products in every step of the value chain through third-party certification.

However, the SA8000 does not address the environmental aspects of processing and manufacturing. It doesn't guarantee environmental stewardship or harmless chemicals.


The SA8000 certification process


The SA8000 certification relies on third-party verification to confirm companies' social accountability and to treating workers ethically and in compliance with international standards.

Entities that wish to become SA8000 certified are requested to contact an approved certification body (CB) to request services.

The CB manages the entire process of certification, from beginning to final labeling and communications.

Here is how the SA8000 certification process looks like step-by-step:
Take the SA8000 online management system self-assessment.
Check if you are ready to apply for the SA8000 certification.
Choose an accredited certification body and fill out the application form.
Apply to more than one certification body to compare price and timing.
Sign a contract with the certification body of your choice.
Read the SA8000 standard and prepare relevant documents.
Meet the auditor after good preparation to reduce certification costs.
Review documents and procedures against the SA8000 requirements.
Wait for the result of the audit and subsequent certification decision.
Act on a corrective action plan if there are non-conformities (NC).
Receive an SA8000 certificate when all requirements are met (valid for 3 years).
Prepare for announced and unannounced inspections that verify standard compliance (typically twice per year).

The cost of SA8000 certification depends on the size, scope, and location of the organization. The general costs to become SA8000 certified include:
USD 300 for the self-assessment
typically USD 400-1500 per day for audits days and related costs (generally 3-12 days)

Additional costs may occur for organizations that require pre-audit work, related to necessary improvements, administrative costs, or corrective actions to resolve non-conformities.


SA8000 accredited certification bodies


Each applicant may choose its certification body (i.e. qualified auditing firm). And all SA8000 accredited certifiers are entitled to offer related inspection and certification services worldwide.

Social Accountability Accreditation Services (SAAS) is an independently managed SAI affiliate that gives out accreditation to certification bodies. Accredited certification bodies carry out all SA8000 audits.

Organizations interested in the SA8000 certification are requested to contact one of these SA8000 accredited certification bodies in a fair, reliable, and consistent manner.

Visit saasaccreditation.org for an up-to-date list of all SA8000 accredited certification bodies.


SA8000 certified sustainable fashion brands


Before buying any new clothing from a brand, look for certifications such as SA8000 that ensure compliance with the highest social and labor standards.

Here are some of the best sustainable fashion brands that are SA8000 certified:
Was this article helpful to you? Please tell us what you liked or didn't like in the comments below.