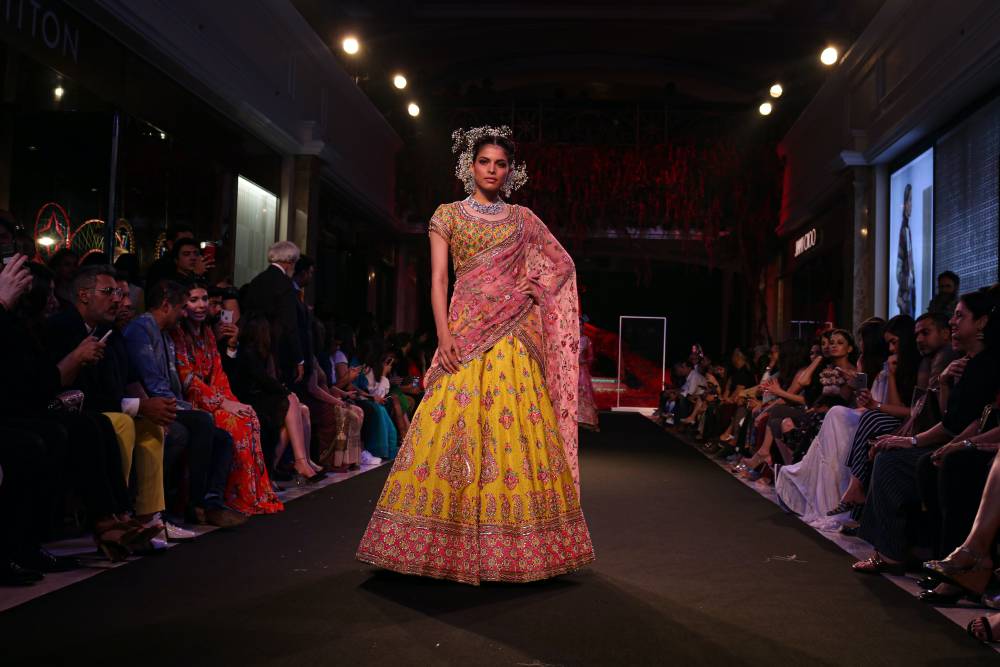 Award-Winning Indian Designer Rahul Mishra on Sustainable Fashion
Award-Winning Indian Designer Rahul Mishra interviewed by the Indo-Asian News Service (
IANS
) explains his philosophy centered on
sustainable fashion
.
This expert in traditional textiles and Indian crafts had focused his attention on the environment, employment, and empowerment, long before the rise of
slow fashion
.
Via his design house, his goal has been to create jobs to help the local community of craftsmen and encourage the growth of a circular economy.
The COVID-19 crisis
is unprecedented in the fashion industry. Businesses went bankrupt, stores closed down, factories stood still, and millions of people lost their livelihood.
It's time to put
sustainability
at the center of discussions post-COVID-19. Without it, fashion companies cannot thrive in the new market demanding more accountability and transparency.
"Sustainability and Green Fashion have been an important topic during this decade; it has been discussed in various international forums for a long time, so it's not something new or in focus because of the pandemic. I believe the 'COVID-19 break' as I like to call it, has put a break on manufacturing, production, retail, and consumption, giving us a chance to think about what we want our future to be."
 - 
Rahul Mishra
, Indian luxury fashion designer
Rahul Mishra is an Indian fashion designer based in Delhi. He won the MTV Youth Icon of the Year in 2008. He then became the first non-European designer to win a scholarship at Istituto Marangoni, Milan, Italy, and won the International Woolmark Prize in 2014 at Milan Fashion Week.
When asked about how the coronavirus pandemic has placed sustainability at the forefront of the fashion world, Mishra further explains:
"COVID-19 has helped us with the realization that maybe we have too many things, things which are locked in cupboards where we don't end up using 90 percent of them. [...] It's a catalyst for the positive changes we need to bring about. [...] One should move away from overproduction and overconsumption and I feel this crisis will have a positive impact on the future."
Rahul Mishra has been recently invited to present his collection on the official
Paris Haute Couture
schedule (Spring/Summer 2020), presented twice a year, in January and in July.
"It is a privilege to be the first Indian designer to be part of the digital haute couture show at the highest global platform in the field of fashion; it's a historic moment for me. I am very thankful to the Federation de la Haute Couture et de la Mode, to be accepted on the Calendar. [...] This has been possible because of the beautiful craftsmanship which is part of my brand which is a hundred percent made in India."
Sustainability is now more important than ever before, especially in the fashion world. To thrive after the COVID-19 crisis, fashion houses need to find means of producing clothing locally, fairly, ethically, and sustainably.
Fashion doesn't have the luxury to ignore sustainability anymore. Fashion brands and retailers must take massive action to reduce waste, pollution, and carbon emissions.
As consumers, we can carefully study how we spend our money and plan better for the future. Let's rethink how we buy and use clothes to protect the people involved in making them and the planet.
"This crisis has brought with it two things, one we have started thinking a lot more rationally, and secondly we have all slowed down in pace. This was needed, especially to get back into rhythm with nature, which we lost long ago. This is the biggest silver lining, to bring the rhythm of production and consumption back into harmony with nature and the environment in a sustainable fashion."
Was this article helpful to you? Please tell us what you liked or didn't like in the comments below.