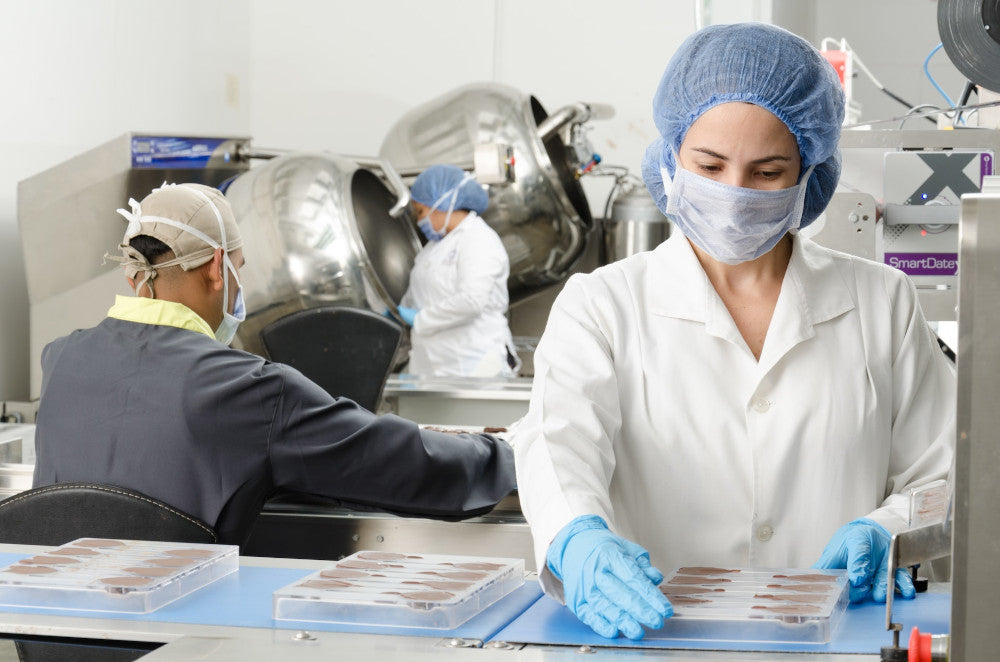 20 Practical and Professional Outfits to Wear to Medical School
The best outfits to wear to medical school depend on the classroom or clinical rotation setting. For a classroom setting, a smart casual outfit such as khakis and a polo shirt will work, though some schools also allow casual attire like jeans and a t-shirt. For clinical rotations, you will need scrubs in an appropriate color and a white coat.
Keep in mind that most medical schools and teaching hospitals provide a dress code for students that lists what to wear in the classroom as well as at a hospital for a clinical rotation.  In the classroom, relaxed or smart casual styles work for most situations. The school or the teaching hospital may provide appropriate scrubs and/or a white coat for clinical rotations. In many cases, students purchase their own scrubs from a provided uniform supplier.
Panaprium is proud to be 100% independent, free of any influence, and not sponsored. We carefully handpick products from brands we trust. Thank you so much for buying something through our link, as we may earn a commission that supports us.
Scrubs
When you think of medical school, you probably picture yourself in the blue scrubs made so famous by TV shows like Grey's Anatomy. While you will not need to wear scrubs to your first couple of years of medical school classes, you will start wearing these practical, comfortable clothes once you begin your clinical rotations in a teaching hospital.
Scrubs typically consist of a loose, short-sleeved cotton top and a pair of matching drawstring pants, also in a loose fit. The main purpose of scrubs is to provide an easy-to-sanitize outfit so you don't ruin your regular clothes. 
Your teaching hospital may have a particular color and style of scrubs worn by all staff, and you will need to purchase a pair or two when you begin your clinical rotations. You will need to think of other practical items you need with your scrubs yourself. For example, if you have long hair, you will need to tie it back while on rotations! You can find 10 affordable and sustainable scrunchies here.
White Coat
While you won't wear a white coat to most med school classes, you will need a white coat when you embark on your shadowing and clinical rotations in the later years of med school. Your teaching hospital may require a specific cut and style of white coat, such as a hip-length vs a full-length coat, so make sure to check before you buy your own!
What you wear under your white medical coat depends on the circumstances. For shadowing a senior doctor on their rounds, you often wear business casual attire such as a button-down and slacks paired with comfortable shoes. For clinical rotations, you may simply wear your coat over a pair of scrubs.
Make sure you bring three or four dressier shirts with you when you pack for school for occasions like this. You can check out the 15 best ethical button-downs for a dressier look here!
Standing Shoes
One of the things all medical students need to think about is comfortable standing shoes. This doesn't matter quite as much in your first couple of years when you work in a classroom setting, but once you enter the teaching hospital you will be on your feet for hours at a time. On occasions when you need to look dressed up, go for ballet flats or loafers with lots of padding. 
Most of the time, you can wear nice sneakers, hiking shoes, or even Crocs instead. Just make sure you check with your teaching hospital because some do require footwear guidelines. Some hospitals may allow any kind of shoe in black, for example.
You can take a look at the 30 best ethical and vegan shoe brands here!
Smart Casual
Most medical schools have a smart casual dress style, if not an official dress code for students. This means that casual items like jeans or khakis work when paired with more formal items like a sweater, polo, or button-down. You do not often need to wear a suit, blazer, or even a tie to medical school. 
In fact, as you advance in the program you may find that standards relax even further and that you and your equally-exhausted classmates stagger into class wearing t-shirts and shorts because you had no clean laundry left! As a general rule, it's best to aim for that smart casual vibe, though. For example, check out this selection of the 20 best linen pants for women.
Pants Instead of Shorts
In the classroom and on your clinical rotations you should always choose pants instead of shorts. In some cases, jeans are OK, even at your teaching hospital, but shorts often look too casual for the medical school environment. Shorts also do not provide enough protection, in the lab or in the hospital--anything could splash onto your exposed skin. This is why many of your labs require pants and closed-toe shoes.
This means that you should pack plenty of pants like khakis, jeans, and dress pants when you leave for medical school. You can find a list of the 20 best organic cotton trousers to consider here.
Neutral Colors
Another thing to keep in mind while packing clothes for medical school is that you should try to stick to neutral colors as much as possible. You don't need to worry about this quite as much in a classroom setting, but once you put on your white coat you want to look professional and avoid drawing unnecessary attention to yourself with splashy prints or bold colors. 
Instead, look for smart-casual outfits like a tan, brown, or grey shirt paired with neutral brown or black pants. If you need ideas for how to plan outfits with neutral pants, check out this list of the 15 best outfit ideas with brown pants.
Conservative Cuts
Focus on clothing with a conservative cut as you pack for medical school. This means avoiding shirts or dresses with a low-cut neckline. It also means looking for sweaters and shirts in a looser rather than tighter fit. For women, if you choose to wear a skirt, aim for a hemline that comes close to reaching your knees. For men, if you wear a polo or t-shirt, avoid muscle shirts or anything that clings to your skin too tightly. 
Not every medical school will specifically require a conservative style in the dress code. In fact, the main reason to dress this way is for practical reasons. You will need to bend over, squat, and lift heavy things as a medical student. You don't want the shape of your clothing getting in the way or revealing anything it shouldn't as you work!
This also means you should avoid wearing constraining garments like skinny jeans. You can read more about the downsides of skinny jeans here.
Sweater and Jeans
In the fall, you can modify your smart-casual style to include nice sweaters paired with jeans, khakis, or a midi skirt. This practical and comfortable outfit may also work for your shadowing rounds at the hospital when worn with a white medical coat.
Fine-knit sweaters that feel thinner between your fingers often look more dressy while a big, poofy, knee-length sweater will look more casual. Before you wear a sweater to class or to the hospital, try it on to make sure it does not fit you too closely, as well. You can find 15 organic cotton sweaters to try here.
Khakis
Khakis make the perfect compromise between comfort and style for many medical school students. This way you don't have to worry if your jeans look too casual. But you still get the sturdy comfort of the khakis rather than the flimsy style of many dress pants. Plus, you can easily wash khakis while some dress pants require dry cleaning.
You can wear almost anything with a pair of nice khakis, such as a sweater, a button-down, a t-shirt, or a polo shirt. For ladies, you can also top your plain khakis with a stylish blouse. If you want to bulk up your khaki collection before heading to school, take a look at the 15 best affordable chinos and khakis here!
Slacks
When you have a medical school interview, you meet your advisor for the first time, or you have a class touring your future teaching hospital, you may want to dress up in business-casual clothes such as slacks or dress pants. Pair your slacks with a blouse or button-down shirt, or wear a nice sweater in the fall or winter months.
You will still want to wear comfortable footwear like loafers or ballet flats with your dress pants, though. If you don't own comfortable, ethical shoes, take a look at this list of the 10 best affordable and comfortable ballet flats.
Button-Down
For your first couple years of class, your standard med school uniform will likely consist of a button-down shirt and either jeans or khakis. You will want to bring at least five or six shirts with you, most of them in neutral colors and a comfortable, relaxed cut. 
Make sure you choose washable fabrics so you can launder your shirts for regular use, too! Many practical, everyday button-down shirts will contain polyester for easy care. But you can find the ultimate guide to washing 100% cotton clothes here, too!
Blouse
For women, a fun alternative to an everyday button-down for med school classes is a blouse. Look for blouses in pastel or neutral shades, in a looser fit. Avoid plunging necklines or clingy fabrics. For example, you could pair a black ruffled blouse with jeans and black ballet flats for a smart-casual outfit. Or you could dress up your boring khakis with a flowery cream blouse and practical loafers.
You can find the 15 best affordable, ethical, and sustainable blouses to consider here.
Midi Skirt
You will want to wear pants most of the time to your medical school labs and hospital rotations, but on some occasions when you need to dress up you may want to break out a skirt. Look for a knee-length skirt in a more formal style, such as a pencil or A-line skirt. Pair it with a crisp button-down to maintain a professional look, or with a nice blouse and a white medical coat.
If you don't have a business-style skirt, take a look at this list of the 20 best affordable and sustainable pencil skirts.
Patagonia
One of the insider secrets to medical school outfits is to proudly wear a few comfortable, ethical pieces of Patagonia clothing. For example, you may see many of your classmates sporting practical Patagonia hiking shoes that provide great support for your feet and also use ethical production methods. The reason companies like Patagonia have an "in" in the medical school community is because of their sustainability as well as their practical, hard-wearing nature.
You can learn more about the ethics of Patagonia's clothing and shoes here!
T-Shirt and Jeans
Depending on the dress code at your medical school, you may find that many of your classmates dress down in a t-shirt and jeans for the classroom. Some schools do not require any more formality than a typical graduate school program. This allows you to dress to your own personal preference.
When you shop for new jeans to take with you to school, look for ethically sourced garments like this list of the 15 best recycled-denim jeans.
Closed-Toe Shoes
You will often wear extremely informal footwear as a medical student, ranging from sneakers to Crocs to Keds. The one rule many medical schools do require is that the shoes have a closed-toe style. This is a safety protocol for many labs on campus as well as most teaching hospitals.
You can also focus on looking for sustainable footwear like these new sneakers from the ethical brand Veja.
Shirt and Tie with White Coat
When you need to dress to impress as a medical student, set aside your casual polos and tees and pair a button-down and tie with your white medical coat. You will rarely need to wear a tie to the classroom, but on special occasions, you may need to dress up to meet faculty or shadow a mentor at the teaching hospital.
Make sure you pack a tie and a nice white shirt for these occasions! You will still want to wear comfortable footwear like loafers that you can easily walk in for hours, though. If you need help putting together this classy outfit for special occasions, take a look at this list of the 20 best affordable and sustainable work clothing brands.
Stethoscope
When you begin medical school you will receive a list of necessary textbooks and equipment to purchase, including a quality stethoscope. You can proudly wear your stethoscope with your white coat once you begin clinical rotations! In class, you will likely want to stash your stethoscope in a practical backpack or laptop bag.
You can find 14 affordable and vegan backpacks to consider here!
Mask
You will often need to wear a mask, face shield, or other protective gear during your time working in labs or performing clinical rotations. Most of the time your school or hospital will provide this equipment, but you do want to think about tailoring the rest of your outfit to fit beneath it!
For example, if you need to wear a plastic hair covering before entering a particular ward of the hospital, make sure your hair is tied back to easily fit beneath the cap.
You can also find info about sustainable face masks here.
Nametag
It may sound silly but remembering to attach your badge or nametag to your white coat is critical as you begin your clinical rotation rounds. Many teaching hospitals have enormous staffs of hundreds of doctors and nurses, and not everyone will know you or your level as a medical student at first. Wearing the appropriate nametag will let everyone know that you are still a student!
You may have a nametag on a lanyard, but if you have the sort with tiny pins in it, take a look at this article on how to whiten white clothes to avoid getting rust spots in your white medical coat.
Was this article helpful to you? Please tell us what you liked or didn't like in the comments below.
About the Author: Hannah Cobb