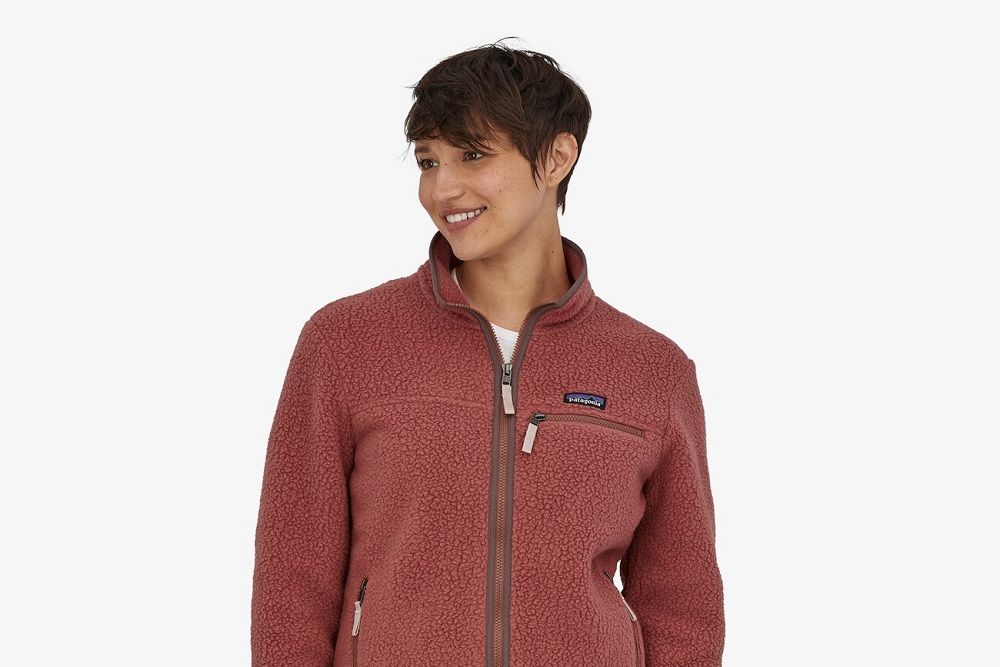 How ethical is Patagonia? Patagonia is a sustainable apparel company that markets and sells outdoor clothing and gear for silent sports: climbing, surfing, skiing and snowboarding, fly fishing, and trail running.

The outdoor brand makes many stylish and affordable clothes for a classic, eco-conscious wardrobe. It uses many natural materials with a low environmental impact.

Its first store opened in 1973, and since then, the brand has quickly expanded its product line. Patagonia is a Certified B Corporation and commits 1% of its total sales to environmental groups.

The apparel and accessory brand is committed to higher quality, integrity, and environmentalism. It's highly successful and a leader in the sustainable outdoor market.

Patagonia encourages repairing, sharing, and recycling through its WornWear marketplace of second-hand gear. It's committed to making high-quality products that last for years, so you don't have to buy more.

Patagonia is an American clothing company based in Ventura, California, United States. It makes sustainable apparel and accessories for the whole family and offers a collection of basics, denim, loungewear, knitwear, and outerwear.


Panaprium is proud to be 100% independent, free of any influence, and not sponsored. We carefully handpick products from brands we trust. Thank you so much for buying something through our link, as we may earn a commission that supports us.

Sustainability Rating: 8/10
Rating FAQ

Category: Clothing, bags, shoes, accessories

For: Women, men, children

Type: Basics, denim, loungewear, outerwear, swimwear, sportswear, knitwear, sleepwear, underwear, boots, sneakers

Style: Casual

Quality: Medium

Prices: $$

Sizes: XS-XL, 2-14 (US), 4-16 (UK), 32-44 (EU), 4-16 (AU)

Fabrics: Cotton, linen, hemp, lyocell, modal, viscose, polyester, nylon, spandex, acrylic, polypropylene, polyethylene, neoprene, polyurethane, rubber, leather, wool, silk, down

100% Organic: No

100% Vegan: No

Ethical & Fair: Yes

Recycling: Yes

Producing country: Bangladesh, China, Columbia, El Salvador, Hong Kong, India, Mexico, Nicaragua, Philippines, Sri Lanka, Thailand, USA, Vietnam

Certifications: GOTS, OCS, RWS, GRS, FSC, Bluesign, Fair Trade, ISO 14040


Sustainability Practices
Is Patagonia clothing eco-friendly?
Patagonia is aware that everything it does has an impact. It prioritizes durability to be eco-friendlier, to consume less energy, waste less water, and create less trash.

Patagonia has an environmental and social responsibility program to reduce its footprint. It's committed to the preservation and restoration of the natural environment.

The eco-friendly outdoor brand also hosts a recycling program and resale platform to buy used, trade-in, and fix gear called Worn Wear.

Patagonia uses a high proportion of sustainable materials, such as organic cotton, linen, and hemp. It also uses recycled fabrics, such as recycled polyester and regenerated nylon.

Some of its clothes contain semi-synthetic cellulosic fibers such as Tencel lyocell, modal, and viscose. Tencel is an eco-friendly fiber made with wood pulp from FSC-certified sustainable forests.

However, Patagonia still has a massive plastic problem since it uses polluting fabrics like acrylic, polyethylene, polypropylene, and neoprene. But it's constantly evaluating new materials and reevaluating existing ones.

Patagonia doesn't use exotic animal skin, or hair, fur, angora. But it uses leather, wool, silk, and down feathers to manufacture many of its clothing.

These animal-derived materials are cruel and unethical. They also harm the environment by producing greenhouse gases and wastes. More sustainable alternatives exist.

Is Patagonia made ethically?
Patagonia produces its clothes ethically with partners all over the world. It carefully selects its factories and partners who align with its ethical values and sustainability standards.

Patagonia publishes a list of all its clothing manufacturers and keeps the listed facilities updated. It's working for fair jobs and increasing its transparency.

The 2021 Fashion Transparency Index gave Patagonia a final score of 56% based on how much the group discloses about its social and environmental policies, practices, and impacts.

Patagonia is a founding member of the Fair Labor Association (FLA). It has a monitoring program and randomly audits its supply chain for improvement.

Patagonia has a code of conduct that applies to all its suppliers and subcontractors to ensure working conditions reach the standards set by the International Labour Organisation (ILO).


Sustainability Goals
Is Patagonia a green business? Patagonia will be 100% carbon-neutral across its entire supply chain by 2025.

The company is a green business that constantly reduces its footprint, invests in renewable projects, and purchases carbon offsets.

Patagonia also plans to make all its apparel products from 100% recycled, reclaimed or renewable resources by 2025.

It aims to make its packaging 100% reusable, home compostable, renewable, or easily recyclable by 2025.

And by 2030, Patagonia will have 100% of its cotton and hemp fibers Regenerative Organic Certified (ROC).



Buy Here
Discover Patagonia's sustainable collections at Patagonia.com.
Reviews And Experiences With Patagonia
Have you had (good) experiences with shopping at or the products of Patagonia? Then leave us your rating below.