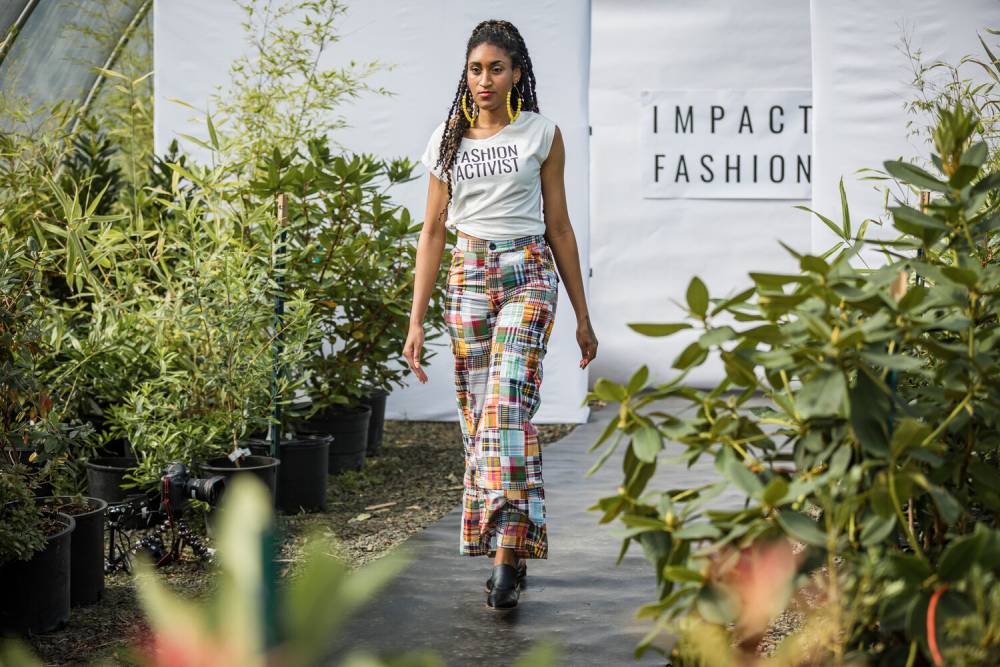 The Unique Impact Fashion Show Leads With Inclusivity
One of the leading sustainable fashion events in Los Angeles is starting on September 4th, 2020. The fashion show will broadcast online and offer the best environmentally friendly experiences.
Started in 2015 by stylist and activist Sica Schmitz as a volunteer-run non-profit, Impact Fashion proposes a unique
solution to the challenges
the fashion industry is facing today.
"Fashion should be inclusive of all kinds of bodies and beauty, and exclude - to the best of our abilities - the exploitation of all people, animals, and natural resources."
 - Sica Schmitz, Creator of the Impact Fashion Show
The event connects passionate individuals with fair trade brands to support a fashion industry that is safe for people, animals, and our planet.
The fifth Impact Fashion Show showcases innovative companies and dedicated individuals that work hard to transform the global textile and apparel industry.
It assembles inspirational speakers and panelists, interactive workshops, a fair trade, and
vegan clothing
and accessories marketplace.
The event invites incredible leaders of the
sustainable and ethical fashion
movement to build a community around topics such as:
Inclusivity in Fashion
Black Lives Matter in Fashion
Innovative in Vegan Textiles
Clean Fibers: Organic & Regenerative Fashion
Made in America Fashion
Giving Back: Charity + Fashion
Fair Trade in Fashion
Circularity: Pre-Loved & Re-Loved Fashion
Women-Led Fashion
Some of the prominent speakers and panelists invited to participate in the Impact Fashion Show this year include:
Sica Schmitz moved her annual show from Los Angeles to Dungeness to create an online version of the event with models, stylists, photographers, and many more creatives.
Impact Fashion is committed to showcasing brands that are supporting marginalized populations, featuring exclusively vegan textiles, choosing innovative materials, and sustainable practices.
After being delayed a few times for various reasons, including
COVID-19
, the event will run for 2 days from September 4th to September 6th, 2020. It will feature a runway show, as well as 12 panels and workshops focused on sustainable fashion.
The show is planned to last for about 20 minutes depending on editing. It was filmed by Silas Crews of Story Crane Productions.
Schmitz invited her friend Akia Ronai to pick outfits for the models, one of them being Cherie Kidd, a Port Angeles city council member who won Ms. Senior USA pageant in Las Vegas in 2019.
A replay will be available for panels, workshops, and Fashion Show until December 31, 2020.
Get your tickets at
impactfashion.org
.
Was this article helpful to you? Please tell us what you liked or didn't like in the comments below.