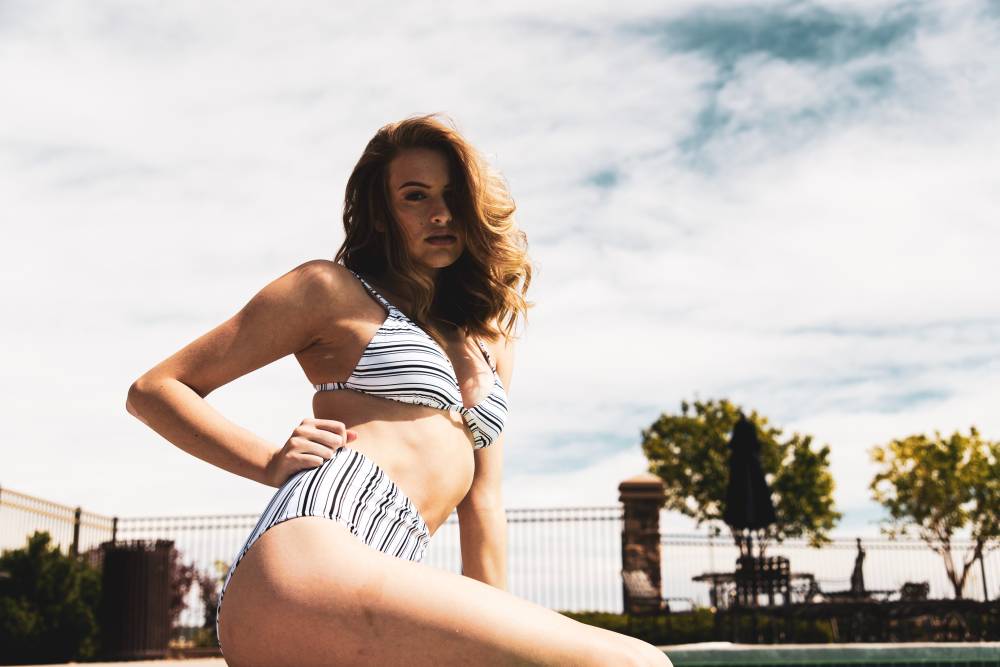 Everything You Need To Know About The EU Ecolabel

The EU Ecolabel, also known as the EU Flower, is a reference for consumers who want to help reduce pollution by buying more environmentally friendly goods, including fashion items and textile products.

The EU Ecolabel is a trademark of the European Union that certifies environmental quality and ecological performance, awarded to products and services that have a lower environmental impact than comparable products.

The EU Ecolabel makes it easier for consumers to choose high-quality, environmentally friendly, and healthier products. It certifies that the product has a low impact on the environment throughout its entire lifespan.

Certification standards matter, especially in the textile and apparel industry, to guarantee that manufacturers use sustainable production processes, environmentally friendly, and socially responsible working conditions.

If you are interested in eco-friendly clothes, choose garments that have been audited externally and verified according to the highest standards, such as the EU Ecolabel.

Here is everything you need to know about the EU Ecolabel, one of the best certification standards for textiles.


Panaprium is proud to be 100% independent, free of any influence, and not sponsored. We carefully handpick products from brands we trust. Thank you so much for buying something through our link, as we may earn a commission that supports us.

EU Ecolabel criteria
The EU Ecolabel guarantees the following:
low environmental impact, particularly on climate change
chemical restrictions for hazardous substances
healthy and safe products
ethical and responsible production
reduced animal testing
good quality with high performance

The EU Ecolabel is a voluntary scheme and not required by law.

EU Ecolabel criteria consider the whole life cycle of products:
extraction, the mining or cultivation of the raw materials
manufacturing and packaging
distribution
use
end of life and disposal

The EU Ecolabel meets the EN ISO 14024 type I requirements for environmental labels.

The EU Ecolabel applies to any goods or services supplied for distribution, consumption, or use on the European Economic Area market (European Union plus Iceland, Lichtenstein, and Norway), whether in return for payment or free of charge.

Producers, manufacturers, importers, service providers, wholesalers, and retailers that produce products or provide services are eligible to apply.

The EU Ecolabel doesn't apply to medicinal products or medical equipment for human use or veterinary use.

The EU Ecolabel criteria don't apply to food, drinks, or feed products, as concluded by a study from the European Commission on the feasibility and added value.


What is the EU Ecolabel?

The EU Ecolabel measures the environmental performance of products, taking into account the latest strategic objectives of the European Union in the field of the environment.

The European Commission maintains this voluntary ecolabel scheme established in 1992 through the (EC) Regulation No 66/2010.

The EU Ecolabel is an internationally recognized standard that provides consumers with accurate, non-deceptive, science-based information on the environmental impact of products.

The EU Ecolabel is a label of environmental excellence awarded to products and services meeting high standards throughout their life-cycle.

The EU Ecolabel criteria are developed and reviewed by the European Commission in cooperation with bodies from the Member States and other stakeholders such as consumer organizations, industry experts, and environmental NGOs.

Those criteria are market-oriented, simple to understand, and to use, based on scientific evidence, taking into consideration the latest technological developments.

The EU Ecolabel assesses the most significant environmental impacts of products during their whole life cycle, and this differs between each product.


The aim of EU Ecolabel certification


The EU Ecolabel encourages higher environmental performance in all sectors. It lowers harm during the product life cycle as much as possible, from raw material extraction to production, use, and disposal.

The EU Ecolabel promotes the circular economy by helping manufacturers create less waste and carbon dioxide during production. It also encourages businesses to develop products that are durable, easy to repair, and recycle.

Through exigent guidelines and third party controls, the EU Ecolabel guarantees that companies lower their environmental impact by taking efficient action.

It also offers guidance on eco-friendly best practices during product development and a tool for companies to validate and communicate sustainability claims about their products.

In the global textile and apparel industry, the raw material level has one of the most significant impacts and is the farthest way away from the consumer.

Fabrics also have high environmental impacts when they are dyed, printed, and bleached.

The EU Ecolabel verifies essential practices at the beginning of the supply chain and ensures environmental impact at the manufacturing stage is reduced as much as possible.

The certification offers brand protection, confidence in sourcing, and greater credibility. It guarantees responsible social, environmental, and chemical practices in production.

The EU Ecolabel provides transparent, consistent, and comprehensive independent evaluation and verification of environmental performance claims on products.

It ensures that sustainability commitments lead to meaningful and positive change. It uses an independent third-party certification process to ensure that products adhere to high environmental requirements.


What does the EU Ecolabel mean?


The EU Ecolabel has been awarded to thousands of different products across Europe, more than 72,000 products and services as of 2020.

EU Ecolabelled products include clothes, paints, varnishes, soaps, shampoos, electrical goods, and furniture, as well as services, like hotels and campsites.

Look out for the official EU Ecolabel logo the next time you're buying clothing, grocery shopping, booking a hotel, looking for a TV, or computer.

Through its life cycle approach, the EU Ecolabel guarantees that the environmental impacts of a product are lower in comparison to similar products on the market.

The EU Ecolabel checks every product stage to assess where the main environmental impacts occur. It minimizes the use of toxic chemicals and encourages biodegradable components and packaging.

EU Ecolabelled products demonstrate a low:
impact on nature and biodiversity,
energy and resource consumption,
generation of waste,
emissions to all environmental media,
pollution through physical effects, and
use and release of hazardous substances.

The EU Ecolabel prohibits hazardous, carcinogenic, mutagenic, reprotoxic (CMR) substances following the:
Regulation (EC) No 1272/2008 of the European Parliament and of the Council of December 16th, 2008 on classification, labeling, and packaging of substances and mixtures
Regulation (EC) No 1907/2006 of the European Parliament and of the Council of December 18th, 2006 concerning the Registration, Evaluation, Authorisation, and Restriction of Chemicals (REACH)
The EU Ecolabel also promotes the durability and reusability of products. It guarantees social and ethical aspects, where appropriate, by referring to related international conventions and agreements, such as relevant International Labor Organization (ILO) standards and codes of conduct.


The EU Ecolabel certification process


The EU Ecolabel relies on third-party verification to confirm whether a product meets the requirements of the standard.

Each Member State designates competent bodies within government ministries or outside, responsible for ensuring a consistent, neutral, and reliable third-party verification process.

Entities that wish to use the EU Ecolabel are requested to apply to a competent body to request services in a Member State where the product originates, or where they distribute the product.

Here is how the EU Ecolabel certification process looks like step-by-step:
Verify product compliance with the criteria and assessment requirements.
Choose a competent body and fill out the application form.
Provide full contact details and the product group in question.
Include all relevant and requested documentation.
Apply to more than one competent body to compare price and timing.
Sign a contract with the competent body of your choice.
Pay application fees, costs of testing, and assessment.
Read the standard and prepare relevant documents.
Meet the auditor after good preparation to reduce certification costs.
Review documents and procedures against the EU Ecolabel requirements.
Wait for the result of the audit and subsequent certification decision.
Receive a registration number for the product in question.
Use the EU Ecolabel on the product and associated promotional material.
Monitor on-going compliance with the EU Ecolabel requirements.
Prepare for unannounced inspections that verify standard compliance.

EU Ecolabel competent bodies


All approved bodies are entitled to offer related inspection and certification services. And all companies participating in the EU Ecolabel certification scheme need to work in compliance with all criteria of the standard.

A competent body is available in each country participating in the EU Ecolabel. Each applicant should get in contact with the certifier from the country where product manufacturing occurs or services are located.

For products or services originated from outside the European Economic Area (EEA), prospective applicants are requested to choose a competent body from one of the countries where the products or services are placed on the market.

You can find a list of all EEA countries and relevant competent bodies at ec.europa.eu.


EU Ecolabel sustainable fashion brands


Before buying new clothes, look for the EU Ecolabel since it's a great way to ensure a low environmental impact compared to other similar products.

EU Ecolabel textiles products meet criteria that guarantee:
limited use of substances harmful to health and environment
reduction in water and air pollution
color resistance to perspiration, washing, wet and dry rubbing, and light exposure

Unfortunately, only a few clothing labels offer apparel, footwear, or accessories made of EU Ecolabel certified textiles.

Here are some of the best sustainable fashion brands making clothes with EU Ecolabelled textile products:
Was this article helpful to you? Please tell us what you liked or didn't like in the comments below.