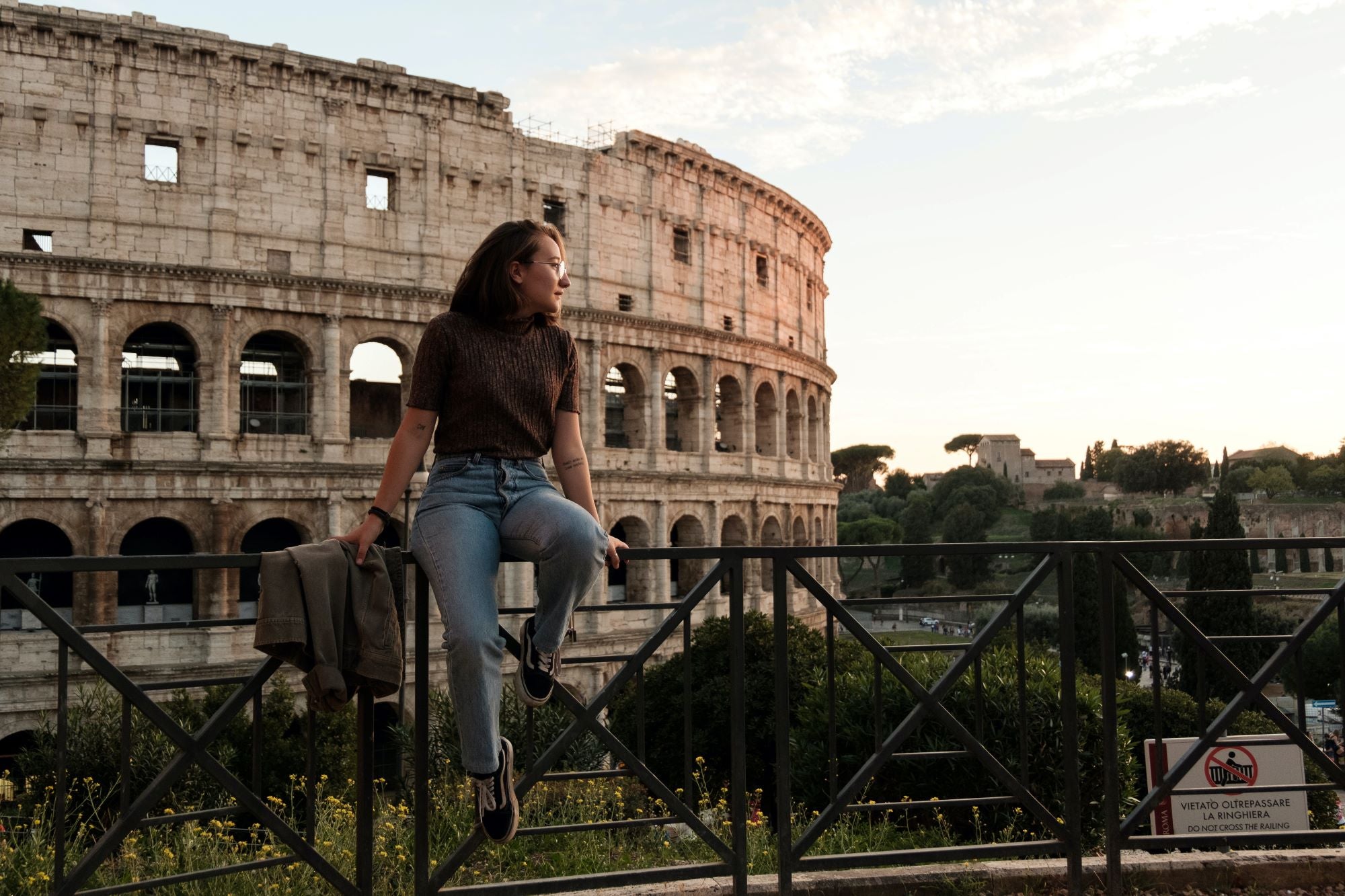 Ultimate List of the Best Women's Travel Clothes for Europe
Planning your dream trip to Europe and wondering what is best to pack in your suitcase? Scroll down to the ultimate useful tips, outfit suggestions, and recommendations.
European women generally dress casually and practically, so if you do not want to look like a tacky tourist, you cannot go wrong with packing practical and beautiful items.
Dressing like local women will help you blend in and get a more authentic European travel experience.
Our article offers advice on what to pack for different weather and diverse countries you will visit in Europe.
Panaprium is proud to be 100% independent, free of any influence, and not sponsored. We carefully handpick products from brands we trust. Thank you so much for buying something through our link, as we may earn a commission that supports us.
Tank Tops
Tank tops are timeless pieces and are virtually pairable with any bottoms. Wear tank tops solo or under a cardigan or sweater when it gets chilly.
Tank tops are perfect as they do not take up much space in your luggage. Pack a few cute ones to mix and match with your pants, jeans, skirts, and shorts.
Check out our selection of the 20 best affordable and sustainable tank tops for a conscious choice. 
Sunhat and Loose Linen Shirt
Pack a sunhat and a loose linen shirt if you visit southern European countries or islands.
Soak up in the sun in Greece or Spain while protecting yourself against UV lights. A combination of a sunhat and a loose linen shirt is terrific for a beach day.
A loose linen shirt and sunhat paired with shorts or loose-fitting pants could also be perfect for a city trip. Summer can get super hot, and you'd better wear breathable and comfortable clothes.
Discover more fabulous outfits for summer in Europe. 
High-waisted Jeans
Jeans are perfect travel companions. They are also a popular item in the fashion wardrobes of European women.
Create limitless casual looks by combining your jeans with different types of tops.
Pair high-waisted jeans with tank tops, crop tops, Tees, and much more for an ultimate look for a city trip.
Bikini + Sunglasses
A bikini or swimsuit and sunglasses are a must if you visit southern European countries in the hot period. Balearic islands, Italian, or Greek islands all offer amazing swimming and diving opportunities. 
Sunglasses are generally recommendable no matter which country you visit and when. You will want to admire and enjoy the beauty of European cities and towns without squinting.
Here are the 15 best affordable and sustainable sunglasses to make your choice easy. 
Light Jacket
Packing a light jacket is a brilliant idea even if you visit Europe in summer. In some northern countries, it gets chilly during the evenings, so you do not want to get cold or feel uncomfortable.
Faux leather, denim, and fleece jackets are all terrific options. Mix and match the light jacket with your jeans, skirts, or pants, and add a pair of cute shoes and a chic bag for a cute city girl look.
Check out our selection of the 12 best affordable vegan leather jackets of 2023 for inspiration. 
Evening Shoes
Always have a pair of elegant evening shoes at hand for special events.
A lovely pair of black, elegant ballet flats will be great too, as you do not want to break your legs or the heels on the cobblestone streets.
Evening shoes are perfect to pair with your dresses or pants and top combos.
Shift Dress
Shift dresses are ideal, as they allow freedom of movement due to the cut style.
Pack a shift dress in neutral colors, as it provides an excellent option for mix matching your outfits in a fun way. Add a chic belt and wear pumps or platform shoes if you want to create a more elegant evening look.
For more inspiration, check out our article on the 20 best organic cotton dresses for summer 2023. 
Shorts or Skirts
Both shorts and skirts are perfect for a European trip. Denim skirts or shorts are ideal, as you will see many European young women wearing them as well. So, you will nicely blend in.
Packing a floral maxi skirt is a must if you love feminine, cute outfits. A floral maxi skirt teamed with a cute top makes for the perfect outfit for Insta-worthy photos.
Purse or Cute Backpack
Pack a beautiful purse if you do not want to look like a tourist with a bulky backpack.
If you do not need to carry a lot of stuff during day trips, consider an eco-friendly trendy purse or crossbody bag.
A cute small backpack is another terrific option to keep your things safe and give a nice touch to your looks.
Summer Dress
A summer dress is a must when visiting during late spring up to mid-autumn.
Pack a lightweight summer dress for enjoyable city trips, museum visits, and ice cream dates.
A summer dress is an ideal outfit for dreamy photoshoots in front of the Eiffel Tower or the Colosseum.
Sandals and Sneakers
Pack a pair of sandals and sneakers for your trip to Europe.
A lovely pair of sandals is an excellent choice for casual footwear. They are ideal for the beaches in Southern Europe, going to a public bath or sauna, or just wandering in the seaside towns.
For northern countries, sneakers are a favorable option. So pack both to have options for unforgettable outfits.
Ankle Boots
Bring a pair of sturdy ankle boots or running shoes. Your feet will appreciate the added support after a long day of sightseeing.
These will also be useful when walking through many old parts of European towns, as cobblestone streets are dangerous in high heels unless you are really used to them.
Trench Coat
A trench coat is perfect for late autumn or spring. You will want to stay warm while wandering in the old cities of Europe.
Trench coats are elegant and beautiful and come in many colors.
Pick a color that suits you best and pairs well with other outfit items.
Scarf
Scarves are popular fashion accessories in Europe.
Make your outfits more fun or elegant by adding a chic designy scarf. It will come in handy at some religious sites where you are required to cover your head and shoulders.
Pack a few cute scarves for mixing and matching. 
Cargo Pants and T-shirt
Cargo pants paired with a cute Tee is another cool outfit for your European trip. It is a practical and casual look.
Mix and match your cargo pants and Tees for ultimate cute look.
Was this article helpful to you? Please tell us what you liked or didn't like in the comments below.
About the Author: Gohar Davtyan