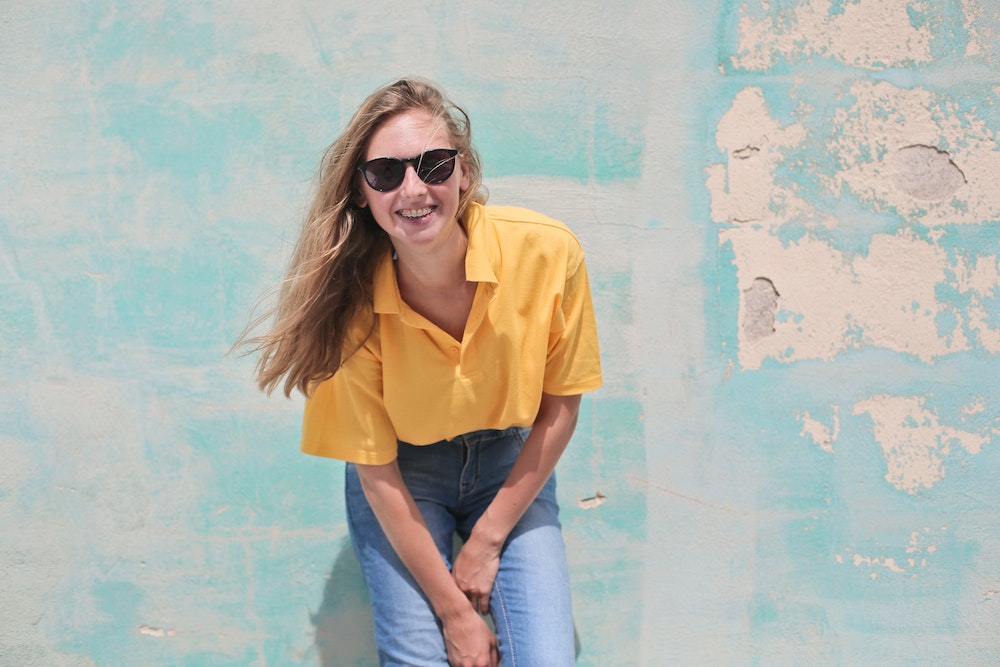 What To Wear To Sagrada Familia (15+ Amazing Tips)
Hey wanderers and architecture enthusiasts! If you're gearing up for a visit to the awe-inspiring Sagrada Familia in Barcelona, get ready for a day of marveling at Gaudí's genius. 
Of course, along with taking in the stunning architectural wonders, you'll want to put your best fashion foot forward. Fear not, we've got your style guide covered for this grand adventure. 
Below we have compiled the best outfit ideas to complement the beauty of Sagrada Familia, ensuring you not only adhere to the rules but look gorgeous too.
Before we begin, it's important to note that the Sagrada Familia does have a dress code. As a general rule, both men and women should cover up their chests, shoulders, and anything from the knee up. But don't let this put you off, because there are plenty of stunning options for you to try.
Panaprium is proud to be 100% independent, free of any influence, and not sponsored. We carefully handpick products from brands we trust. Thank you so much for buying something through our link, as we may earn a commission that supports us.
Long Sleeve Cotton Tee
You must cover up your shoulders when visiting this wondrous attraction. So out of respect, we recommend a long-sleeved cotton tee.
Strike the balance between comfort and style with this tried and tested look. This classic piece is perfect for exploring the basilica's intricate details while staying comfy throughout the day.
Check out the 15 best 100% organic cotton t-shirts made in Canada.
Tunic Top
Step into the realm of bohemian chic with a tunic top. Its free-spirited vibes are in harmony with the artistic allure of Sagrada Familia.
It's a fantastic option for when you are trying to stay modest in a warm country.
Find out how to beat the heat with these outfits for surviving hot weather.
Long Skirt 
For a touch of elegance, opt for a long skirt like a maxi or a gypsy skirt. 
A long skirt is effortless and graceful and a major contender for covering up your legs in the church.
Here are the 15 best sustainable maxi skirts.
Double Denim 
In the cooler months, you can channel urban charm with a funky double denim look that will be sure to turn a few heads.
It's a modern twist that pays homage to Gaudí's innovative spirit and will show you have a fun and playful side.
Take a peek at the 20 best affordable denim jackets that every woman needs.
Cropped Jeans 
Showing ankles is allowed, so why not put on a pair of cropped jeans to exude a sense of casual confidence. 
Pair them with your favorite top to capture that laid-back yet stylish aura.
If mom-jeans are your vibe then this blog is for you.
Stylish Smock
A stylish smock dress is the epitome of easy elegance. It's the perfect canvas for your Sagrada Familia adventure.
A smock will help cover you up, but in a fashionable way. Embrace the vibrancy of Spanish culture by picking one in a beautiful bright tone like sunset orange.
Here are 40 great outfits for a vibrant fashion style.
Light Summer Jacket
Guys and gals, you should stay prepared for mild breezes with a light summer jacket. 
Go for a crispy white, or opt for a style that complements the gorge colors and intricate details of the basilica.
Men - we compiled these 20 easy tips to dress casual, just for you.
Flowy Dress 
Ladies, get into the whimsical spirit with a flowy dress. As you move through the basilica's ethereal space, you will feel simply angelic. 
It's the summer to embrace our soft girl aesthetic and a flowy dress will help you do just that.
Check out these 15 best affordable maxi dresses.
Linen Suit 
Why not elevate your style with a linen suit? Its subtle sophistication harmonizes with the grandeur of Sagrada Familia.
It's the ideal day to night outfit, so you'll be ready to grab a vino and tapas straight after you've tackled all those stairs.
Discover the 15+ outfit tips for looking hot at Venice Beach, California.
Breathable Shirt 
Keep cool and stylish in a breathable shirt. Comfort is key as you explore the architectural marvel that surrounds you.
Why not pick one in a flamboyant pattern or color, to add a funky edge to your fit?
Get more tips on how to nail an artsy fashion style here.
Loose Shirt and Flares
Combine a loose-fitting shirt with flared pants for an effortlessly chic look. 
It's a fusion of comfort and flair that mirrors Gaudí's artistic fusion.
Find your fave pair of flares or bell bottoms from this stunning selection.
Three-Quarter Lengths
Embrace the sun in style with a pair of three quarter length leggings or joggers, allowing you to keep cool. 
As long as they go beyond the knee, you'll be fine. 
Here are the 15 outfits that will make your mini golf date amazing.
Shawl 
Whenever I'm visiting Barcelona, I always carry a lightweight shawl with me. It just always comes in handy!
Drape a lightweight shawl over your shoulders or head for an extra layer of elegance. It's a versatile accessory that compliments your outfit while adding a touch of warmth. And if you get too hot you can tuck it into your handbag. Easy.
Take a look at these 15 ultimate outfits for a flamenco show.
Crossbody Bag 
Navigate the basilica with ease by sporting a crossbody bag. It keeps your essentials close while allowing you to focus on the awe-inspiring surroundings.
There are so many styles to choose from, so whether you like streetwear, gorecore, or something more feminine, there will be a bag to match your look.
Packing heavier? Then check out these awesome vegan backpacks.
Kimono
Elevate your ensemble with a light kimono. Its delicate patterns and flowing silhouette mirror the grace of Sagrada Familia.
This is the ideal item to cover up your shoulders, whilst still remaining cool.
Find the best kimono for you from our luxurious selection.
What NOT to wear when visiting Sagrada Familia
Sleeveless tank tops, vests, and hats – save these looks for another time.

Plunging necklines – big no-no.

See-through clothing – downright offensive in this case.

Shorts and skirts must go down to the knee – if in doubt wear pants.

Swimsuits, trunks or flip-flops – this is not the beach guys!

Promotional/political/antagonizing clothing – this is a place of peace and wonder, no bad vibes allowed.
Was this article helpful to you? Please tell us what you liked or didn't like in the comments below.
About the Author: Catriona Jean