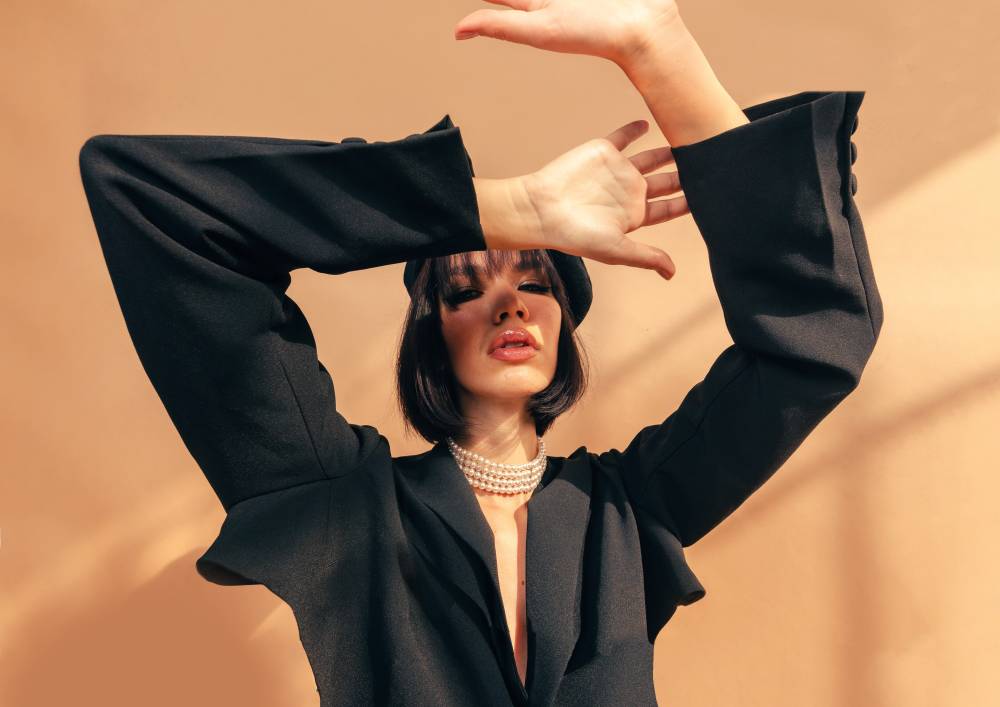 7 Reasons Why You Need To Wash Clothes Inside Out

Taking care of your clothes saves you money in the long run and protects the environment. And properly doing laundry is one of the best ways to make sure they last longer.

Washing your clothes inside out has many benefits for your wardrobe. It's a simple but crucial step to avoid common mistakes when doing laundry and keep your favorite pieces in great shape.

Many types of fabrics are very delicate and require special attention. Turn your clothes inside out before placing them in the washing machine or dryer. Otherwise, you risk degrading your clothing quality.

Make sure to secure zippers that could snag delicate clothing. Open buttoned shirts, cuff, and collars as well. Fastened buttons can cause damage and rip the buttonholes.

Here are seven proven reasons why you need to wash clothes inside out.
Panaprium is proud to be 100% independent, free of any influence, and not sponsored. We carefully handpick products from brands we trust. Thank you so much for buying something through our link, as we may earn a commission that supports us.


1. Reduce dye bleeding


Many types of textile fibers and dyes don't go through a vigorous washing cycle well. Dark colors often bleed on other clothing pieces or fade due to the combination of tumbling and high temperatures.

Turn your garments inside out before doing laundry to preserve their vibrant colors and to avoid dye bleeding on their outer layer.

Fashion items' inner layers are usually more resistant. They also may have lighter colors that withstand heat better.


2. Protect visible sides from detergent


Many detergents, liquid or solid, can melt fibers, dyes, damage fabrics, and make them shrink.

Make sure to measure the right amount of detergent before putting your clothes in the washer.

Turn your clothes inside out before washing to protect the visible sides from harsh detergent, and at the same time, expose the dirtiest parts of your garments.




3. Wash inner parts thoroughly


Clothing surfaces that come in contact with the body during the day require the most attention when doing laundry.

Most of the time, cleaning your clothes means sanitizing, getting rid of dirt and bacteria on the most soiled sides.

You don't want to wear dirty or smelly clothes, especially undergarments. For your hygiene and health, wash underwear, socks, undershirts, intimates, panties, lingerie, bustiers, and stockings inside out.

Of course, how you should wash your clothes depends on the materials, how much you sweat, and how active you are during the day.

But to effectively refresh textiles that are too dirty, it's best to turn them all inside out before washing.




4. Prevent stains on exposed layers


Many people notice stains on their clothes at the end of the washing cycle. High temperatures in the washing machine or dryer can taint your clothes if you are not careful enough.

Many people also use fabric softeners to soften fabrics and reduce static cling. Some even add a scent to your laundry. But they are optional and can stain your fabrics in some cases.

Skip fabric softeners for fragile synthetic textiles. And to avoid stains on the visible sides of your clothes, turn them inside out before cleaning them.

Wash your garments without any chlorine-based detergent as they deteriorate most fabrics. Don't use acetone or organic solvents to remove stains either. They dissolve textile fibers and can cause irreversible damage.




5. Avoid odor retention


Turn garments inside out before doing laundry to avoid odor retention. Heavier fabrics such as denim jeans and dark colors, in general, should be all washed inside out.

It's best to wash any tight-fitting clothing and worn close to the skin inside out to remove any odor, especially workout clothes, activewear, sports bras, and leggings that can get very sweaty.

Place gym clothing, dancewear, sportswear, athletic gear, and swimwear in the laundry basket after every use. And wash them inside out as soon as you can before you wear them again.

6. Lessen pilling and creasing


Clothes that go into the washer and dryer are more prone to wrinkling, creasing, and pilling. Cleaning your garments often results in some textile fibers breaking away.

Washing your clothes at home can release a lot of microfibers in the water system. A liter of wastewater from a washing machine could contain up to 200,000 textile fibers.

Keep the outer layer of your clothes looking clean and fresh by turning them inside out before washing.

And remember that fabrics are more likely to keep their integrity at lower temperatures. Cold-water washing reduces microfibers that goes out into the world.

Use a gentle washing and tumbling cycle, avoid high spin speeds and high temperatures as much as possible.




7. Protect ornamentation and designs


You need to wash your clothes inside out if you want to protect any ornamentation, unique designs, embroidery, and embellishments.

If you wear clothes with attached decorations, you want to avoid degrading them overtime or risk losing them when they loosen up.

Keep your clothing inside out while in the washing machine and dryer to ensure your clothing decorative elements stay safe from damage.

Make the extra step of turning your clothing inside out before washing and then right side out before folding to protect your items, keep wearing them for a long time, and looking fresh and fashionable.
Was this article helpful to you? Please tell us what you liked or didn't like in the comments below.