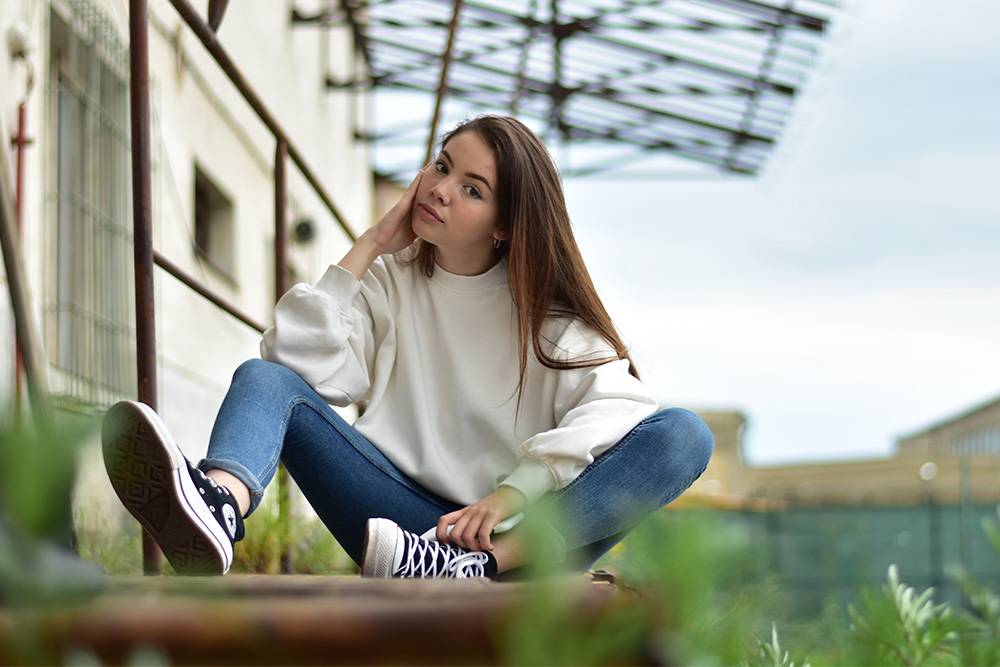 10+ Best VSCO Girl Aesthetic Outfit Ideas You'll Love
You can effortlessly dress like a VSCO girl with the right fashion tips. Follow these simple pointers to showcase your best features instantly with a VSCO aesthetic.

So many girls ignore this helpful advice and miss out on easy techniques to dress VSCO and craft stylish, unique, original outfits to look fabulous in casual clothes.

The VSCO fashion style is about trends, aesthetics, beauty, personality, self-expression, uniqueness, and environmentalism. You can easily dress well and impress with a clean conscience by following these style tips.

If you want to improve your style, look fabulous, and feel great, use these easy fashion techniques and beautiful outfits as inspiration to dress like a VSCO girl.
Panaprium is proud to be 100% independent, free of any influence, and not sponsored. We carefully handpick products from brands we trust. Thank you so much for buying something through our link, as we may earn a commission that supports us.


What do VSCO girls like to wear?


VSCO girls wear beautiful and trendy clothes that fit well and make everything look great. They dress like influencers and always look fabulous and on fleek.

VSCO girls choose super comfortable, fashionable, and sustainable garments that enhance their style and showcase their personality. They craft stylish, on-trend, effortless casual outfits for everyday wear.

The best items VSCO girls like to wear are denim jeans, tube tops, oversized sweatshirts, denim jackets, large sweaters, baggy tees, denim shorts, cardigans, long shirts, and sneakers.


How do you dress VSCO?


To dress like a VSCO girl, put together trendy outfits with fashionable, comfortable, and sustainable clothes. Choose garments that are easy to wear and enhance your best features.

VSCO girls always make everything look great by crafting chic, stylish, modern outfits. They style their clothes, shoes, accessories, hair, and makeup according to the latest trends and the VSCO culture.

VSCO girls often wear shorts and baggy tops, backpacks, necklaces, bracelets, and scrunchies. They adopt popularized clothing items and uniquely style them.


VSCO girl summer outfits
VSCO girls often wear oversized T-shirts and shorts for the ultimate summer and beach vibes. They put together beautiful and original summer outfits with denim, athleisure, and street clothing.

VSCO girl winter outfits
VSCO girls often wear tights or leggings in the winter to stay warm in cold weather. They craft fashionable winter outfits with oversized sweatshirts or sweaters, cardigans, or sweater dresses.

VSCO girl outfits for school
The best VSCO girl outfits for school include effortless and trendy clothing pieces for a simple yet original and unique look. Get ready for the new season with popular garments that enhance your look.

VSCO girl outfits for 10-year-olds
10-year-olds can also wear VSCO girl outfits with contemporary styles and easygoing, classic pieces to create unique looks that break away from the norm and set new rules.

Is VSCO out of style?


VSCO isn't out of style at all and is still around and will stay on-trend for a long time. VSCO girls were more popular in the past, but VSCO culture isn't going away anytime soon.

The VSCO fashion style finds fans on the internet, blogs, social media, VSCO, TikTok, Instagram, and Youtube. Millennials and Gen Zs relay the particular VSCO aesthetic and heavily influence each other.

The VSCO photo editing application is used for filters and to create a consistent social media aesthetic. As long as VSCO, TikTok, and Instagram retain their users, VSCO girls will always remain popular.


VSCO girl clothing brands
The best clothing brands for VSCO girls create inexpensive, stylish, and eco-friendly garments inspired by the VSCO culture. They make fashionable, comfortable, and sustainable casual wear to help you dress well and look trendy.

Buy from the below VSCO girl clothing brands that make affordable and sustainable clothes under high social and environmental standards.
Converse is an apparel and footwear company specializing in designer sneakers and shoes.
Levi's is a leading denim brand known worldwide for its denim jeans. It creates high-quality, sustainable, popular denim apparel and accessories.
Vans is a manufacturer that creates skateboarding shoes, bags, clothes, and accessories to inspire youth culture.
Dickies is a leading brand that creates apparel, performance workwear, streetwear, skate clothing, safety clothing, and accessories.

Check out our selection of the best streetwear brands that offer sustainable casual clothing, loungewear, and sportswear.

You can also craft fantastic VSCO girl outfits with vintage fashion. Pre-loved or second-hand clothing offers a wide choice of stylish, unique, and affordable garments for a VSCO girl aesthetic.

Check out our selection of the best vintage online thrift stores that stock fabulous clothing pieces from quality street fashion labels.


VSCO girl fashion tips
To dress like a VSCO girl, wear stylish and comfy clothes that fit you well. Choose clothing with the perfect fit that helps you feel your best and showcase your style while flattering your figure and making you look fabulous.

Put on unique colors that improve your look instantly. Don't shy away from colors to show your original style and express your personality. The right colors will enhance your VSCO girl outfits.

Keep a simple wardrobe and remove unneeded extras to enhance your overall style and look great in casual clothes effortlessly. Choose clothes you wear all the time and get rid of what is superfluous.

Pick a handful of attractive layers that add style to your VSCO girl outfits. You can put on sweaters, cardigans, sweatshirts, and denim jackets to stand out and transform casual clothing into an original and trendy VSCO look.

Get stylish, comfortable shoes that match your skin tone and the VSCO girl outfits you plan to wear. Make sure your shoes complement your colors and complete the rest of your trendy look.
Was this article helpful to you? Please tell us what you liked or didn't like in the comments below.