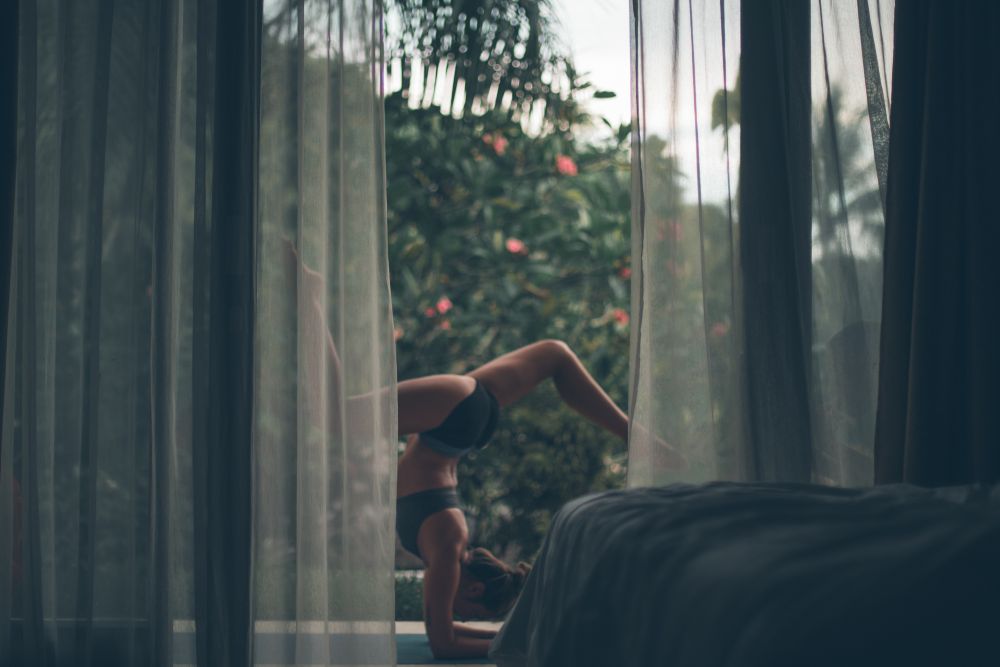 Top 15 Reasons Not To Do Yoga | Why Not Get Into Yoga
There are many reasons not to do yoga. Yoga has amazing benefits for health and well-being. It has profoundly changed the lives of millions of people around the world. But you have to practice correctly and regularly to see results.
If you forget the basics, you can get severely injured. Experiencing discomfort and pain is very common while practicing. That is why you have to think about it twice before you start your yoga practice.
Yoga is difficult and daunting sometimes to get into. But with commitment, you will look better, lose weight, get fit and feel amazing. Physically, mentally and emotionally. Here are the top 15 reasons not to do yoga.
Panaprium is proud to be 100% independent, free of any influence, and not sponsored. We carefully handpick products from brands we trust. Thank you so much for buying something through our link, as we may earn a commission that supports us.
Top 15 Reasons Not To Do Yoga.
You do not want to slow down. Yoga helps you

 

slow down, relax and get a quiet mind. If you feel busy and stressed but like to perform and stay in this agitated state, skip yoga.
You like looking older than you actually are. Yoga makes you feel and look younger. It slows down aging and give you clear skin, more energy and drive to exercise. Yoga is a sure way to

 

boost metabolism.
You want to look big. Yoga is an amazing way to trim down, and tone your body. It helps to lose weight, look fit and slim. Yoga also has positive effects such as

 

mindful eating

 

and reducing cravings.
You think going to the hospital is fun.

 

Yoga reduces cholesterol

 

and risk of heart diseases. It boosts the immune system, digestion and detoxification. Less risk of infectious diseases as well while doing yoga.
You do not mind back pain. A sedentary lifestyle is disastrous for the back. Yoga is well-known to strengthen and lengthen the spine. It releases

 

pain and stress in the back.
You have no time for sleep. Yoga clears the mind, erase racing thoughts and helps to release muscle tension. You will

 

sleep better, deeper

 

and get plenty of rest with regular yoga practice.
You like drama. With a dedicated yoga practice, drama will be non-existent in your life. You will enjoy calm and peace, avoiding agitation and other people dramas as well.
You do not like responsibility. Yoga will make you realize you are in charge of your own life. No-one except you has the power to

 

make yourself happy

 

and reach your goals.
You do not want to give up judging people. Yoga promotes self-discovery. You will spend more time thinking positively about what you and other people can accomplish. Opening your body and your mind.
You do not like to have feelings. Yoga raises self-awareness of the body and the mind. You will get in touch with your thoughts and emotions with yoga. Run from yoga if you want to avoid how you feel.
You like late night parties. Yoga makes you go to bed early to

 

exercise in the morning. Practicing first thing in the morning will be the most important to you with a serious yoga routine.
You want to avoid compassion. Yoga teaches to take care of yourself and others. It brings peace, harmony, balance, empathy and compassion into your life.
You do not like

 

yoga pants. Yoga makes you put on

 

comfortable clothes

 

to look and feel your best while you exercise. For

 

inner strength, confidence,

 

comfort and freedom of movement.
You like junk food too much. Yoga is a natural way to change your eating habits for nourishing and filling foods. You will want to take care of your body and avoid self-destructive habits.
You do not want to be strong and flexible.

 

Yoga improves your strength,

 

flexibility

 

and stamina by a lot. Many yoga asanas are very challenging and require lots of training.
Summing up:
These are the top 15 reasons not to do yoga. If you want to avoid the amazing benefits of yoga, then skip it. You will avoid positive changes in all areas of your life.
Yoga is a way to strengthen your body-mind connection. It raises self-awareness and mindfulness. To remain fit and healthy naturally, yoga is perfect.
Regardless of your age, body shape, size, weight, yoga is accessible to everybody. Give it a go, and you will be amazed at all the things you can accomplish.
Was this article helpful to you? Please tell us what you liked or didn't like in the comments below.