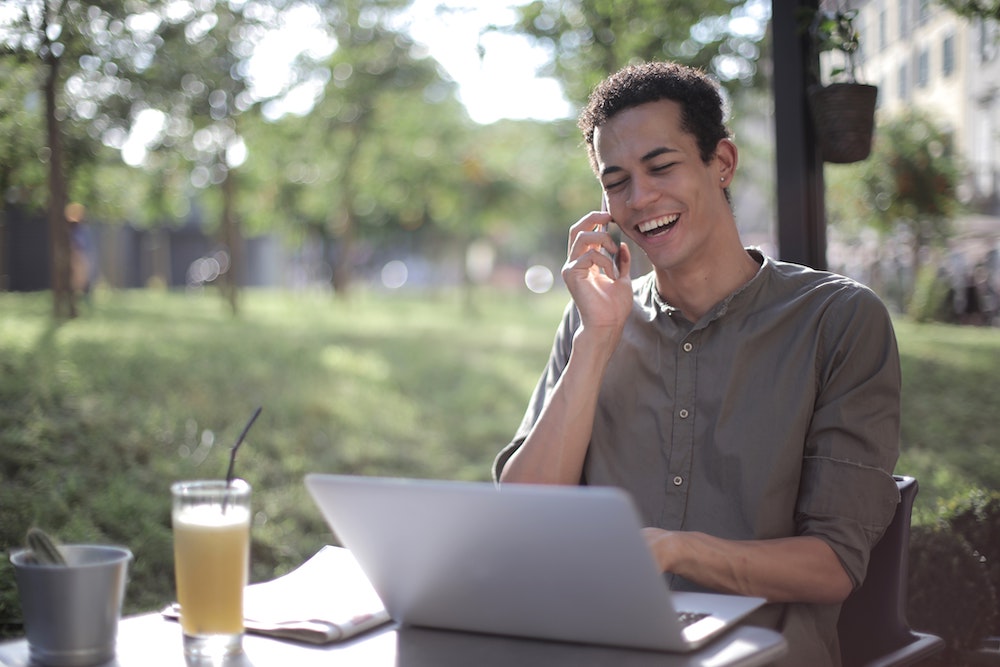 How to Wow Investors with 11+ Entrepreneur Styles
If you are somebody who wants to be independently wealthy and in control of your destiny, then it's certainly worth looking into becoming an entrepreneur. Entrepreneurs drive the world economy with their bold visions, creating companies that enact real change. It's a difficult job, however, so you must be prepared in every single aspect — including your choice of clothes.

It's worth considering that entrepreneurs are not only selling their ideas, but they are also selling themselves. This means that any budding entrepreneur needs to have an outfit that makes investors interested and pay close attention.

With that said, you don't want your clothes to be overly ostentatious and to distract from your message. This means honing your clothes to keep things simple and smart; giving you the best possible chance for success.

No matter whether you have an amazing tech idea or a novel business concept, make sure that your wardrobe is on point. To learn more about what to wear, we have the ultimate guide. Read on to get the full overview.
Panaprium is proud to be 100% independent, free of any influence, and not sponsored. We carefully handpick products from brands we trust. Thank you so much for buying something through our link, as we may earn a commission that supports us.
A Chic Turtleneck
If you want to look like a visionary such as Steve Jobs, who dressed simply to allow people to focus on the power of his Apple products, then it's certainly worth investing in a chic turtleneck. Look around for a blocky, effective color that matches the rest of your wardrobe. 
Stuck for inspiration? We have the definitive list of the best affordable and ethically made turtlenecks. 
An Amazing Suit
The business world might be changing, and people from younger generations might dress more casually, but there is no denying the power of wearing a great suit. This is especially important when it comes to meeting older investors. Make sure to visit a tailor that understands your shape to get a perfectly-tailored fit. 
You can learn more by checking out our best affordable and sustainable suits for men and women. 
A Power Jumpsuit
Women who are genuinely serious about their business should be looking at wearing a power jumpsuit that exudes confidence and professionalism. This is an item that has risen significantly in popularity over recent years and is looking to be a timeless item for women who want to make an impact as entrepreneurs.
When picking a jumpsuit, prioritize one or two colors to give off the best possible impression.  
You can get a much better understanding by visiting our list of the best affordable and sustainable jumpsuits. 
A Neat Blazer
For an option that allows you to adapt to both smart and casual occasions, a neat blazer can add sophistication to your outfit. Find a multipurpose outfit that works both in the office and at suit-and-tie affairs. The important thing to remember is that the blazer should be relatively understated and not overwhelm the rest of your outfit. 
Want to learn more? Check out our list of the best ethical and sustainable blazers you'll love. 
Smart Dress Shoes
If you want to be taken seriously, especially if you are in front of investors, then trainers are simply not going to cut it. Instead, you should certainly look around for a great pair of smart dress shoes. Make sure that you pick the right color that compliments the rest of your wardrobe. 
Learn more from our best affordable and ethical dress shoes for men. 
A Fine Shirt
There is no underestimating the strength of a good shirt. Whether you wear it open collar or match it with a blazer or a smart jumper, picking a simple, powerful shirt can certainly enhance your look. Opt for one-color shirts that fit in excellently with the rest of your look.  
These are the best ethical button-up shirts for a dressy look. 
Strong Chino Pants
Having more than one pair of pants is important for a self-made person. While having a suit is certainly important, there will be other occasions, such as parties or vacations, which require more casual pants. Having a great pair of chinos in your back pocket will certainly come in handy.

Here are the best chino and khakis made in the USA. 
A Branded Hoodie
For more casual moments, you might want to change into something more comfortable such as a sweatshirt or a hoodie. If you opt for the latter option, it's certainly a great idea to have a branded hoodie that reminds people all around you of your brand. It's worth investing in a great brand first before looking into branding options. 
To learn more, you can check out our list of the best affordable and sustainable hoodies. 
A Striking Vegan Leather Bag
When presenting your plan to investors, it helps to carry it in a striking, meaningful vegan leather bag. This is often the first item that people will notice when you walk into a room, so make sure that you take your time when picking the best leather bag possible.

You can learn more about it by checking out our list of the best vegan leather bags. 
A Beautiful Necklace
Once you have your core wardrobe sorted out, the accessories that you choose matter. One way to assure yourself and stand out amongst the crowd is by buying a beautiful necklace that accentuates your neckline. With that said, make sure that it is your only accoutrement otherwise you may distract from the simplicity of your message.

Check out the best affordable and sustainable necklace brands. 
Keep it Tailored
When it comes to success in the world of entrepreneurship, the clothes you pick are important. Nonetheless, the way that you wear them is just as crucial. That's why it's important to focus intensely on your fit.

This is because people are not going to believe that you are a detail-oriented and driven person unless you can pay attention to the way your clothes fit. By investing in a well-tailored, well-fitted outfit, you will feel empowered to make the biggest impact in the business world.
For more workplace-related inspiration we have a definitive list of the different types of dress codes for work. 
Was this article helpful to you? Please tell us what you liked or didn't like in the comments below.
About the Author: Redmond Bacon