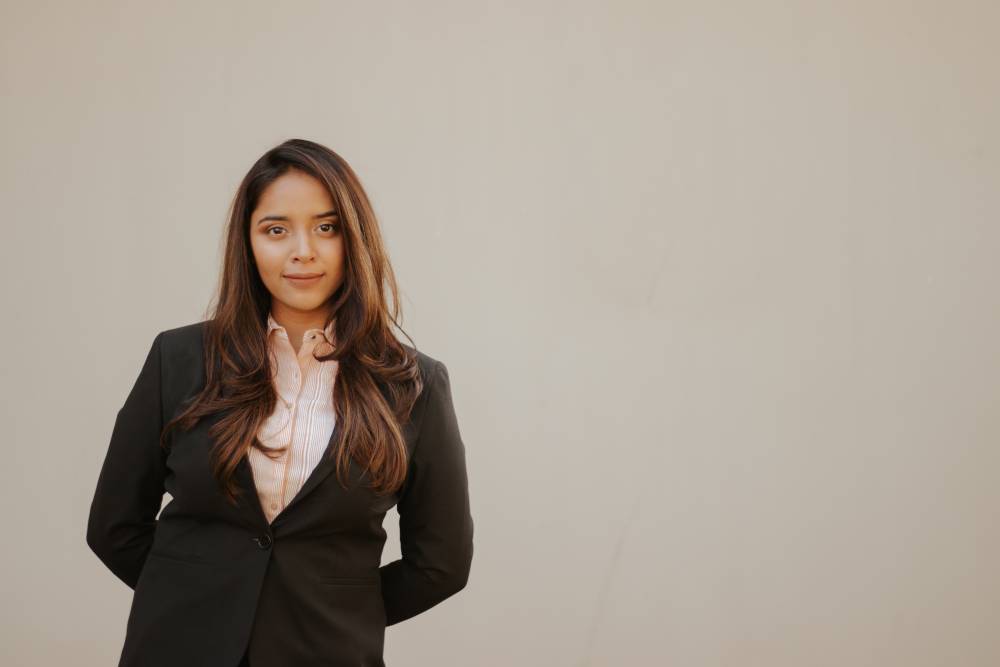 Definitive List Of 34 Types Of Dress Codes For Work

Dressing well for office work doesn't have to be complicated. If you know the right dress codes for the job, you can easily look and feel your best as well as maintain your confidence.

In a work environment, it's important to dress well by putting on a fitting business attire that helps you feel comfortable and look professional.

Here is a list of different types of dress codes for work to help you pick the right one for you and strike the perfect balance between style and professionalism.
Panaprium is proud to be 100% independent, free of any influence, and not sponsored. We carefully handpick products from brands we trust. Thank you so much for buying something through our link, as we may earn a commission that supports us.


1. Ultra-casual


The ultra-casual dress code for work is appropriate in a very relaxed work environment. This highly informal style of office wear is very popular nowadays. It includes leggings, sweatpants, hoodies, or sweaters.


2. Casual wear


Casual wear is an office dressing style that fits everyday use. It prioritizes comfort and leisure making it simple to look stylish at work. A casual office attire will ensure you always feel comfortable on the job.




3. Casual chic


Casual chic work outfits are elegant and easy-going. This dress code for the office features classic and feminine clothes. It's a perfect blend of style and professionalism to look fashionable and laid-back with timeless and sophisticated pieces.




4. Business casual


Business casual office attires are considered casual wear with elements of lounge and informal wear. They typically include shirts, blouses, skirts, dresses, jackets, sweaters, or blazers that help you look stylish and appropriate at the office without breaking the bank.




5. Smart casual attire


Smart casual clothing is a fashionable dressing style similar to casual wear but more appropriate for events, meetings, or interviews. It features more refined, mature, and high-end pieces such as blazers, jumpsuits, and quality shoes.




6. Relaxed business casual


Relaxed business casual is a somewhat laid-back style of office wear including contemporary clothing pieces. It's perfect for relaxed offices as it's less sophisticated than business casual to focus on more comfort.




7. Informal look


The informal look is a dress code that works well in a casual office. Wear informal clothes to showcases style and fashion sense without being too casual or creative with your outfits.


8. Business attire


The business dress code for work features business attire that you'd normally wear to an office. Wear button-up shirts and classic pants with modest colors and styles to look appropriate at work.




9. Business professional


Business professional is a step-up for your normal business attire. It's a somewhat conservative and traditional dress code that presents a professional appearance with dress pants, collared shirts, suits, jackets, or skirts in neutral colors like black, brown, or navy.


10. Semi-formal wear


Semi-formal wear features dressier attires for office work but not as dressy as business formal. It uses fancy clothes suitable for events with a level of protocol between informal and formal.


11. Business formal


Business formal is one of the highest levels of professional dress. It's an important dress code generally reserved for people that hold a high-level position or regularly meet with executives. It includes dark-colored suits, skirt suits, dress shirts, dress shoes, ties, and pocket squares.

12. Cocktail clothing


Cocktail clothing is appropriate for events such as awards ceremonies, benefit dinners, and cocktail receptions, organized for purposes of social or business networking. The cocktail attire always looks sophisticated with elaborate dresses and high heels.




13. Tuxedo


A tuxedo is a suit of formal evening clothes worn mainly by men to formal events, dinners, and other evening gatherings, for social or business purposes. The modern tuxedo has many characteristics that set it apart from a suit.


14. Suit


A suit is a set of women's or men's clothes that are perfect for the office. It's a formal business attire that is worn with a collared dress shirt, a suit jacket, trousers, and dress shoes.
Check out our selection of the best sustainable suits for women and men.


15. Evening wear


Eveningwear for work encompasses a fabulous selection of elegant evening dresses, luxury gowns, and formal wear in many different styles and colors. It's ideal to look charming and fashionable for festive events.




16. Black tie


Black tie is a semi-formal dress code for work, usually reserved for evening events. Women normally wear elegant, feminine, and sophisticated clothes such as high-end evening dresses, skirts, or jumpsuits.




17. White tie


White tie is the most formal in evening dress codes. This traditional attire for work events suggests a white bow tie, collared shirt, and waistcoat. Women wear light-colored evening dresses and heels.


18. Haute couture


Haute couture is an expensive fashion style with beautiful and truly unique creations. It features exclusive, fabulous, and custom-fitted garments from high-end designers and luxury fashion houses.


19. Traditional dress code


The traditional dress code for work refers to clothes with significant inspiration from long-established culture and identity. Traditional office attires are worn following conventional norms and traditions, as an important part of history.


20. White coat


A white coat is a professional attire worn by those working in the medical field or involved in laboratory work. It's a traditional business dress code for people in medical or science professions.


21. Minimalist


Minimalism is all about simplicity, going back to basics, and office essentials. The minimalist dress code for work removes what is superfluous to keep things simple and dress realistically without being too complicated.




22. Maximalist


The maximalist dress code for work is a reaction against minimalism, summarized as more is more in contrast to less is more, the minimalist motto. It encourages bold and excessive clothes that advocate a high sense of style and extravagant aesthetics.


23. Modest attire


Modest attire for the office features less revealing clothes, oftentimes for personal preference. Modest clothing is very feminine and specifically designed to show less skin.




24. Elegant wear


Elegant wear displays unusual effectiveness and simplicity. Elegant work outfits are high-quality, chic, classy, sophisticated, timeless, and smart. They compliment your features perfectly, blending professionalism with style.


25. Classy look


The classy look for work lasts several seasons up to many years. It emphasizes simple cuts, shapes, and silhouettes to create elegant, classic, modern, and timeless outfits for the office.




26. Feminine style


The feminine fashion style helps you feel beautiful, young, and cute. It features effortless silhouettes for women that celebrate the feminine figure, including dresses, skirts, blouses, with lots of features such as laces, flounces, or ruffles.




27. Secretary look


The secretary look is all about showing off your best features. Mostly casual and trendy, secretary clothes offer a very seductive and sensual look highly effective to grab attention.


28. Official wear


Official wear is a type of formal attire or full dress applicable for the most formal occasions, for social or business events. It's a standard dress code for business environments, with suits, jackets, dress pants, and dress shoes.


29. Interview attire


For job interviews, you want to look smart and professional. It's important to dress well to create an excellent first impression. The ideal interview attire is conservative and flattering with minimal and elegant style: a dark-colored suit or skirt, white collared shirt, and heels that match the job and office you're applying to.




30. Summer clothing


The perfect business outfits for summer help you say cool and look professional in hot weather. Effective and functional summer wear for the office is challenging to find. Consider summer dresses or skirts that make you feel comfortable while looking sophisticated throughout the day.




31. Winter clothing


Winter office clothing doesn't have to be bulky to help you stay warm in cold weather. Try out turtlenecks, cardigans, sweater dresses, scarves, or lightweight jackets to craft smart, cute, and feminine winter outfits.




32. Trendy look


By nature, trendy clothes are fashionable, up to date, and in style. They are influenced by or express the most recent office looks. Trendy work attires follow the latest trends with various exciting styles.


33. Nerdy office wear


Nerdy or geeky office wear used to be unpopular. Thankfully, it doesn't suggest being overly obsessive or introverted anymore. This dress code for work is now widespread with a passionate pop-culture community.




34. Vintage attire


Vintage office clothes can be found in resale shops, thrift stores, and vintage stores. When an item is at least 20 years old, it's genuinely vintage or antique.

Buying and wearing vintage work attires saves you time and money and allows you to access a large variety of unique styles to relive old trends and craft fabulous work outfits that nobody else is wearing.
Was this article helpful to you? Please tell us what you liked or didn't like in the comments below.