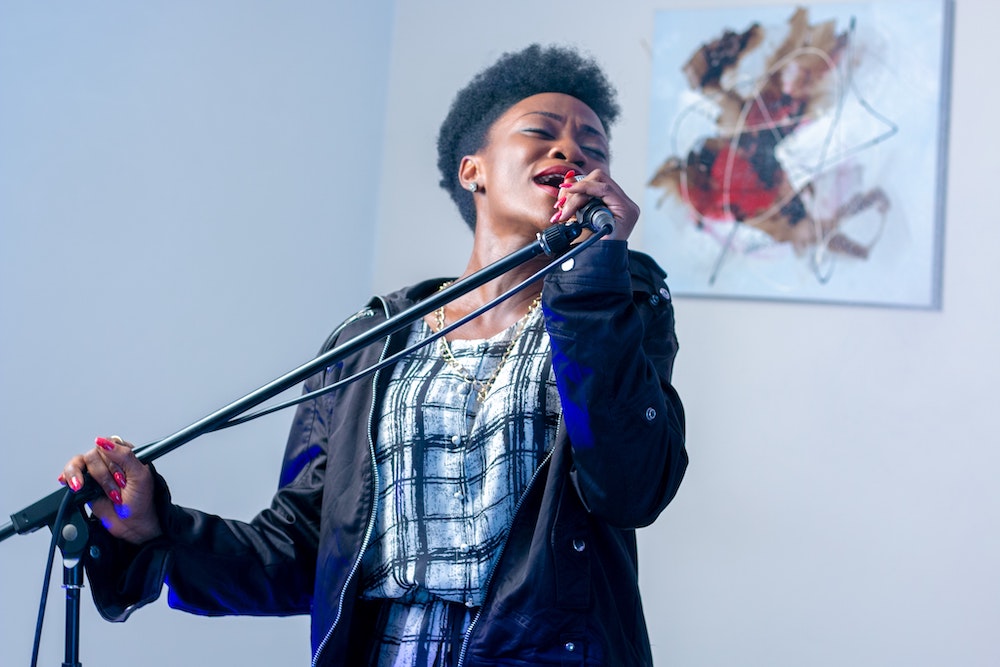 15+ Ways to Dress For a Killer Queen Concert
Brash, bold, and totally themselves: there are few bands out there that inspire as much dedication and love as Queen. Formed in London in 1970, their prog-rock sound, synthesis of Led Zeppelin and more poppy influences, and a true willingness to push the envelope of studio production, made them a global sensation. 
A large part of this success, especially as they transitioned into a more traditional pop-rock group, is down to Freddie Mercury and his outrageous fashion choices. While he may no longer be with us, having died of AIDS in 1991, his aesthetic certainly lives on. 
Queen, headed by American Idol runner-up Adam Lambert, remains on tour, meaning that you can still see Brian May's legendary riffs up close and in person. The key question remaining, of course, is deciding what to wear. Thankfully, for you, this guide has the ultimate walkthrough of the different fashion approaches you can take when attending a Queen concert.
Panaprium is proud to be 100% independent, free of any influence, and not sponsored. We carefully handpick products from brands we trust. Thank you so much for buying something through our link, as we may earn a commission that supports us.
A Unique Jumpsuit
Freddie Mercury was famed for his dalliances with extravagance, often changing into startling one-piece outfits that propelled him into a star. A unique jumpsuit can certainly help you get into the Mercury mindset, allowing you to stand out amongst the crowd. 
Learn more from our selection of the best affordable and sustainable jumpsuits. 
A Vegan Leather Jacket
Freddie Mercury's most famous performance was at Wembley in 1986, where he wore an iconic yellow leather jacket. If you want to soak up some of his famous energy, then it's certainly worth investing in a vegan leather jacket for your wardrobe.
These are the best affordable vegan leather jackets in 2023. 
A Vibrant Summer Dress
Queen concerts are the time to express yourself to the max. Women (and gender-bending men) can certainly opt for a vibrant summer dress that shows off their excitement and helps them to look the part. 
Here's a selection of cute and cheap summer dresses for women.
A Fancy Shirt
If you're more into the early Queen albums throughout the 70s, when they were loud and unapologetically prog-rock, having a fancy, loud shirt, can certainly show people where your allegiance lies. 
Don't know where to look? These are the best affordable hemp shirts, tees, and tops.
Flared Pants
There is nothing that screams the 70s quite like flared pants. If you get a pair that complements your body shape and fits in with the rest of your outfit, great flared pants can make quite the fashion statement.
We have a list of the best sustainable bell bottoms and flare leggings. 
Blue Jeans
If you want to keep things simple but still get in the mood and look like a member of Queen, then you can opt for a pair of blue jeans. Make sure to find a pair that fits snugly, allowing you to enjoy the concert as best as possible. 
Check out our selection of the best organic cotton denim jeans to wear in 2023. 
A Simple White Sleeveless T-Shirt
One of Freddie Mercury's go-to outfits was a simple yet effective white T-shirt without sleeves. This is a great outfit to pair with a strong pair of leather or blue jeans with a big belt.

Do you have enough T-shirts? We have the ultimate guide to how many t-shirts you truly need. 
A Loud Branded T-Shirt
Queen fans are loud and proud of their opinions. Let people know your views courtesy of a branded, graphic T-shirt. Just make sure that the message is related to the concert itself.  
Here are the best affordable and sustainable graphic tees. 
A Crop Top
Women and men alike can both wear a crop top if they want to emulate Queen's controversial, in-your-face 80s style. It's worth buying an intact crop top first before carefully ripping it to achieve the effect you want.
We have a list of the best affordable and sustainable crop tops. 
Killer Sunglasses
There is arguably nothing more rock-and-roll than sporting a pair of excellent sunglasses. Ultra-thin, ultra-chic sunglasses are in fashion now, but for some old-school glamour, it's best to invest in an awesome pair of wayfarers.

Learn more with our list of the best affordable and sustainable sunglasses. 
High Boots
If you want to signify that you are a concert-goer who means business, then buying a great pair of high boots is a great way to show off your dominant side. Ideally, the coolest boots go right up to your knees.

You can check out our best vegan long knee-high boots today. 
A Stand-Out Belt
A stand-out belt is an essential centerpiece that you can build the rest of your Mercury-inspired wardrobe around. Wear it with leather pants or blue jeans and make sure to wear it high. The bigger the buckle, the better.

Here are our selections for the best ethical and vegan leather belts for women. 
A Short Skirt
The essence of looking punk is to wear short things high and high things short. Mix and match a short skirt with high boots for the ultimate look that will have you fitting into a Queen concert easily.

Learn more thanks to our list of the best affordable and sustainable mini skirts. 
Crazy Hair Accessories
To finish off your wardrobe, it's certainly worth purchasing a cool hair accessory such as a scrunchie, hair clip, or headband. Find one that complements the color of your hair and the shape of your head and you'll be sure to make a great impression. 
We have a list of the best affordable and sustainable hair accessories. 
Mix and Match
Queen was all about experimentation, subverting gender norms (like in the controversial "I Want to Break Free" music video), and challenging the establishment. That's why your Queen outfit should mix and match clothing styles in favor of unique, self-expression. The good news is that you will certainly be able to find the right outfit in a vintage store. 
Stuck for inspiration? Check out our list of the best online thrift stores for affordable vintage fashion. 
Was this article helpful to you? Please tell us what you liked or didn't like in the comments below.
About the Author: Redmond Bacon