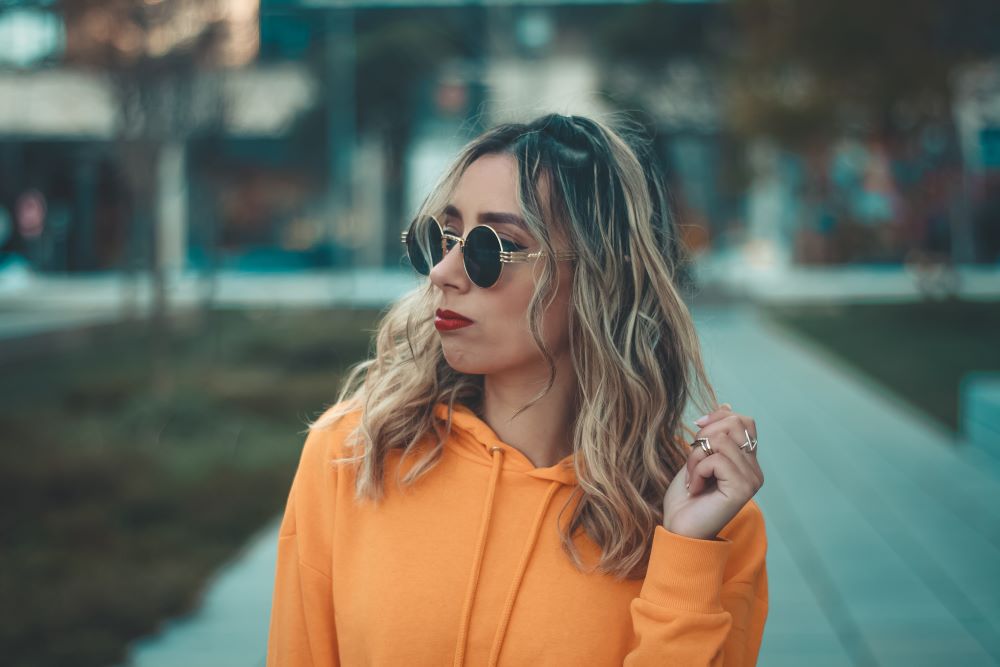 How to Wear a Necklace With a Hoodie
A necklace can be a great fashion statement that can show off your style, your personality, and can represent who you are. Wearing a necklace with a hoodie is a popular choice, with many rappers and singers choosing this look.
A hoodie is a staple in most people's closets as it is comfortable and versatile. Wearing a necklace with it can elevate your look and create a bold image.
There are many different ways to wear a necklace with a hoodie, but whatever way you choose, what matters is that you are comfortable and confident in your choice.  
Whether you are wearing a necklace to bring a touch of elegance to your hoodie, or are wearing it for a statement piece, here are our top recommendations on how to wear a necklace with a hoodie.
Panaprium is proud to be 100% independent, free of any influence, and not sponsored. We carefully handpick products from brands we trust. Thank you so much for buying something through our link, as we may earn a commission that supports us.
Necklace Material
The first thing you want to consider is the material of the necklace. If you are wanting a necklace that will last, choose one with high-quality materials like silver, gold, or platinum. The type of metal you choose should coincide with what you prefer and what kind of look you want to achieve.  
A less expensive necklace can create a casual look with a hoodie while a higher karat piece can elevate your look.
Check out these affordable necklace brands.
Length 
The length of your necklace also plays a factor. A shorter chain will hang close around your neck and be visible while wearing a hoodie while a longer chain can be tucked under your hoodie or hung on the outside of your hoodie.  
What length you choose depends on what look you like best and what sits most comfortably around your neck without feeling too tight or being so long it gets in your way.
Discover these sustainable necklace brands.
Pendant
Another option to consider is whether you prefer a plain chain or one with a pendant. A pendant can be anything from a cross, to a locket, to something that holds personal meaning to you.
The larger the pendant, the bolder the look. If you want to draw attention to your necklace, choose a large pendant and wear it on the outside of your hoodie.
Find more pendants here.
Thickness
The thickness of your necklace depends on what feels most comfortable. A thick, short necklace will create a statement piece and draw attention to your face. A thinner necklace can add elegance to your hoodie and look chic and flirty.
Find more necklaces here.
Wear Your Necklace Over Your Hoodie 
A common choice is to leave your necklace out and wear it over your hoodie. A delicate, thin necklace can bring elegance and feminity to your hoodie while a thicker chain-like necklace can create a statement and focal point.
Try out these hoodies.
Wear Your Necklace Under Your Hoodie 
If you want a subtler look or don't wish to display your necklace, tucking it under your hoodie is also an option. You will still be able to see your necklace around your neck, but the rest will be hidden away.
Check out these hoodies made from recycled material.
Layer Your Necklaces 
By wearing multiple necklaces at once, you can create a unique, intricate look that draws attention. Play with pairing different thicknesses and lengths. Wear plain chains with different pendants to create contrast. Have fun finding all the different combinations.
Layer these necklaces.
Bright Colored Hoodie
A bright-colored hoodie with your necklace will create a playful, fun look.   Cooler colors like blue and green will blend in with a silver necklace while adding contrast to a gold one. Warmer colors like pink and red will blend more with gold and rose gold and contrast against silver and platinum.
Discover these organic cotton hoodies.
Dark Colored Hoodie 
A dark-colored or black hoodie creates a neutral background for your necklace and will make it pop. Pair your dark hoodie with dark pants and shoes for a more serious, sophisticated look.
Find more hoodies here.
Solid Colored Hoodie
Whether your hoodie is bright or dark, a solid color hoodie will help draw attention to your necklace. A patterned hoodie can be busy and compete with your necklace, taking attention away from it. 
Learn what to wear under a hoodie here.
Wear Your Necklace as a Belt
Your necklace does not necessarily have to be worn around your neck. If it is long enough you can wear it around your waist like a belt. Pair it with a shorter hoodie and a mini skirt or dress for a chic look.
Wear these necklaces as a belt.
Zip-Up Hoodie 
What type of hoodie you choose will also affect your look. A zip-up hoodie gives you more options. You can unzip it completely to show off your necklace and use your undershirt as a backdrop for it.  
You can zip it up completely to create the same effects as a pullover hoodie. Or, you can do half and half, showing off as much or as little of the necklace as you want.
One thing to note is how your necklace will look with the metal zipper of your hoodie. If it clashes, opt to zip up your hoodie fully or go for a pullover style.
Check out these hoodies.
Pullover Hoodie
A pullover hoodie is a classic, trending look. A pullover hoodie is a comfortable, easy piece to choose from and can be elevated with the right necklace or kept casual. Wearing a large chain or pendant can also create a bold look and make your necklace stand out.
Why not try a sustainable hoodie?
Dress Up Your Hoodie With Your Necklace 
A necklace can be an easy way to dress up a hoodie. Wear a thinner, delicate necklace and pair it with delicate bracelets, rings, and earrings to add sophistication. Pair your hoodie with a short skirt or dress to create more shape for an elevated look.
Try out these necklaces.
Dress Down Your Hoodie With Your Necklace 
If you want to keep the casual nature of your hoodie, choose simple, plain necklaces or tuck them under your hoodie. Pair your hoodie with jeans or leggings for an easy, comfortable outfit.
Discover these sustainable jewelry brands.
Accessorize  
Your necklace does not have to be the only accessory you wear with your hoodie. Try matching your accessories to go with your necklace. For instance, if you wear a gold thin necklace, try pairing it with gold thin bracelets, and smaller gold earrings.
You can also switch it up and wear jewelry with contrasting colors to your necklace and different shapes, thickness, and texture for an intricate look.
Find more jewelry here.
Was this article helpful to you? Please tell us what you liked or didn't like in the comments below.
About the Author: Shelby Bonner