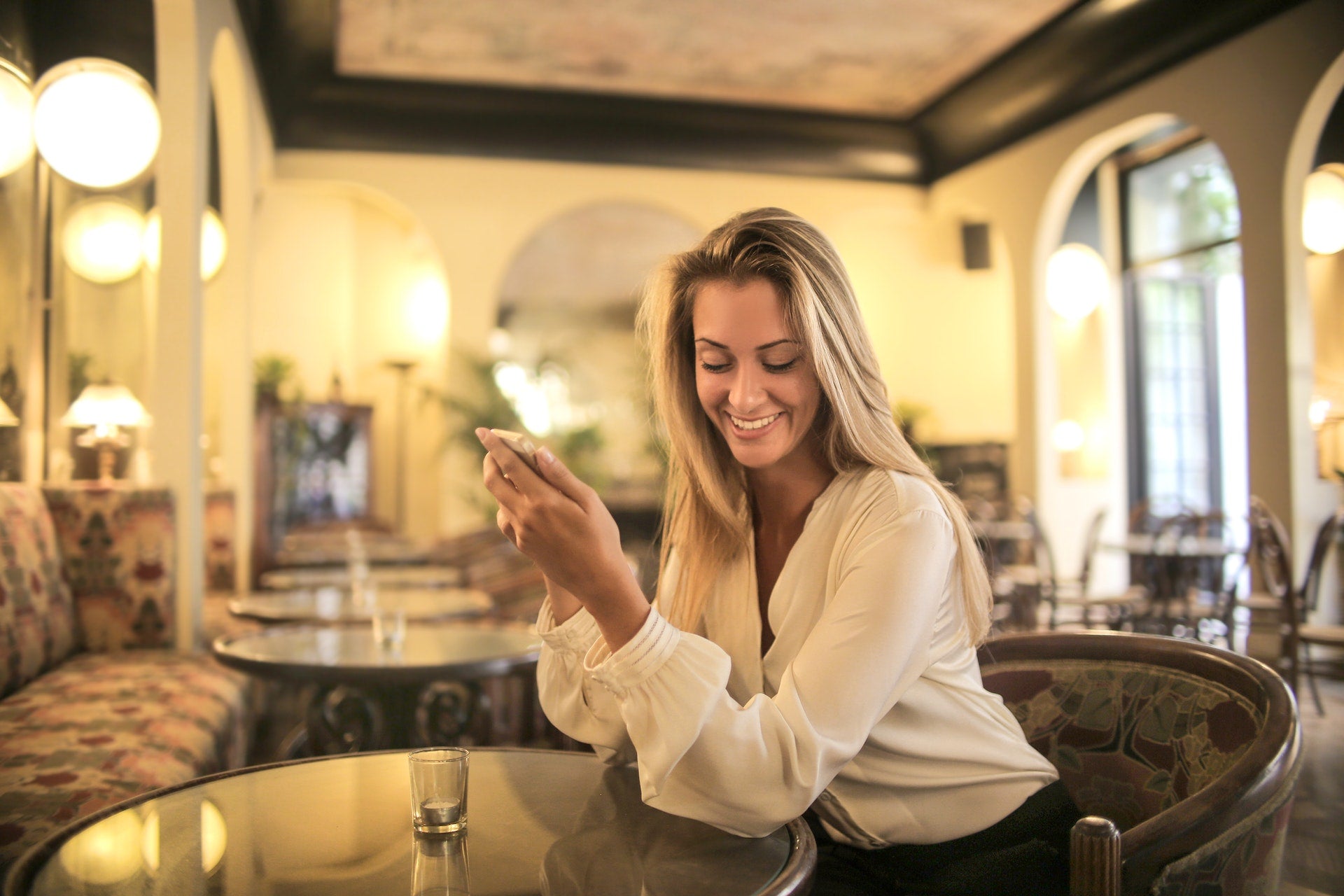 15+ Amazing Tips To Master Your Tinder Date Outfit
On a first date, the first impression is very important. Your appearance, which includes your fashion choices can mirror your personality and highlight your body's best features.

The perfect outfit for a Tinder date is made of clothes that are in the right size and have the right colors that showcase your beauty.

Take inspiration from our beautiful suggestions that he will love.
Panaprium is proud to be 100% independent, free of any influence, and not sponsored. We carefully handpick products from brands we trust. Thank you so much for buying something through our link, as we may earn a commission that supports us.

Coordinated sets
Coordinated sets are hotter than ever! They are no longer just professional attire, but rather creative streetwear. Get an unusual matching set with atypical cuts, such as a cropped blazer and a skirt or a pair of cargo pants and a cropped vest.
A coordinated set can make things easier for you when creating your outfit, as the only things you have to choose are your shoes and your bag.

Take a look at the best sustainable brands in Europe in 2023 and buy your coordinated set from one of them!


Red dresses
Red is known to be the color of passion and it does not go unnoticed!

If you want a very flattering outfit that does not require much effort, then go for a beautiful red dress that your date will love!

Choose to buy yours from an ethical brand.



Blazers
Blazers are very stylish and they can add an elegant touch to your entire outfit in no time.

Dress up by wearing a shirt and trousers with your blazer, or choose to be more casual, with a T-shirt and a pair of jeans.

Check out our sustainable blazer recommendations.



Mini skirts
Mini skirts are sexy, they showcase your legs and guys find them very attractive.
Worried that your outfit will be "too much" on the first date? Balance is key - add a blazer or an oversized sweater to cover the upper part of your body, and let the mini skirt be the most revealing clothing piece you are wearing!

Take a look at our mini skirt recommendations here.


Pencil skirts
Pencil skirts are very versatile and can be worn in professional environments, but also at parties, and on dates.
Turn your work attire into a date outfit by replacing the classic shirt that you would normally wear with an off-shoulder top that highlights your beautiful skin.

Read our article about ethically made pencil skirts.


Bodycon dresses
Bodycon dresses follow the natural lines of your silhouette in a very flattering way, which makes them the perfect Tinder date outfit.

You can wear yours with heels, ankle boots, or flats, and if it's chilly add a cardigan or a vegan leather jacket.

You can now buy affordable and sustainable bodycon dresses.

Jeans
Jeans can be worn in so many ways, and their versatility makes them perfect for dates.

Wear your favorite pair of jeans with a blazer for a chic, but relaxed outfit.
Remember that you can take care of the planet by purchasing sustainable jeans, made under high standards.

Cute vintage dresses
You don't have to empty your pockets to be fashionable.

Save a ton of time and money and wear items nobody else is wearing by shopping second-hand. This also reduces waste and consumerism, and means a great deal for the environment!

Here are 10 vintage online clothing stores that we recommend.

All black outfits
Simple, but edgy, all-black outfits are always great choices.

Black clothes are easy to match with each other, and also easy to match with colorful pieces for awesome future outfits, and that is why they are great investments in your wardrobe. 

Purchase your black clothes from sustainable brands.

Shirts
If your usual style involves wearing shirts, do not hesitate to integrate one into your outfit for your Tinder date!

It is very important to feel like yourself the whole time, and if shirts are your go-to then they are perfect!

Buy yours from a sustainable brand and wear it with jeans or trousers.



Denim jackets
For a cool and relaxed outfit wear a denim jacket. They are now both affordable and sustainable.



Vegan leather jackets
Leather jackets have been always beautiful and fashionable. Many brands decided to make them ethically, and you can now buy beautiful, guilt-free jackets made from vegan leather.

You can wear yours with almost anything you like - it is that easy to match!




T-shirts
T-shirts are great everyday wear and if your date is going to be taking place in a very relaxed environment, for example, a bowling date or a walk in the park, wearing a T-shirt is a good idea as they are extremely comfortable.

Make sure yours comes from a sustainable brand.


Leggings
Leggings are breathable, comfortable, and very popular.
They can be worn for sports but also as streetwear. They are very cute and comfortable to be worn on a date, especially to places without a dress code, such as pubs.

Let yourself be inspired by our recommendations and buy beautiful and sustainable leggings.




Beautiful jumpers
If the weather is cold, you should protect your body with beautiful knitwear.
Choose a jumper and wear it with your favorite skirt or a pair of jeans.

Knitwear comes in a variety of colors and textures, so buy one that feels good, in a color you love!
You can now purchase sustainable jumpers.



Seductive lingerie
You never know how your date is going to end, so beautiful lingerie is a must!

And even if the person you are dating is not going to see what you have under your clothes, you can still wear beautiful lingerie for yourself - this will boost your confidence!

Did you know your lingerie can now be both sexy and sustainable?



Extra tips
For an amazing date, think about where you are going. For example, a bowling date requires a different outfit than a fine dining restaurant.
Always dress like yourself, like you would dress in the same context even if going alone. Although experimenting is the only way to vary your outfits and to find your style, trying something completely different than you would normally wear can make you step outside of your comfort zone and this will show, so save those ideas for another time!

Choose clothes in the right size for your body. Well-fitted items look better and are more comfortable.

If you liked our tips, share this article with a friend who might also enjoy it!


Was this article helpful to you? Please tell us what you liked or didn't like in the comments below.
About the Author: Miruna Dulcea