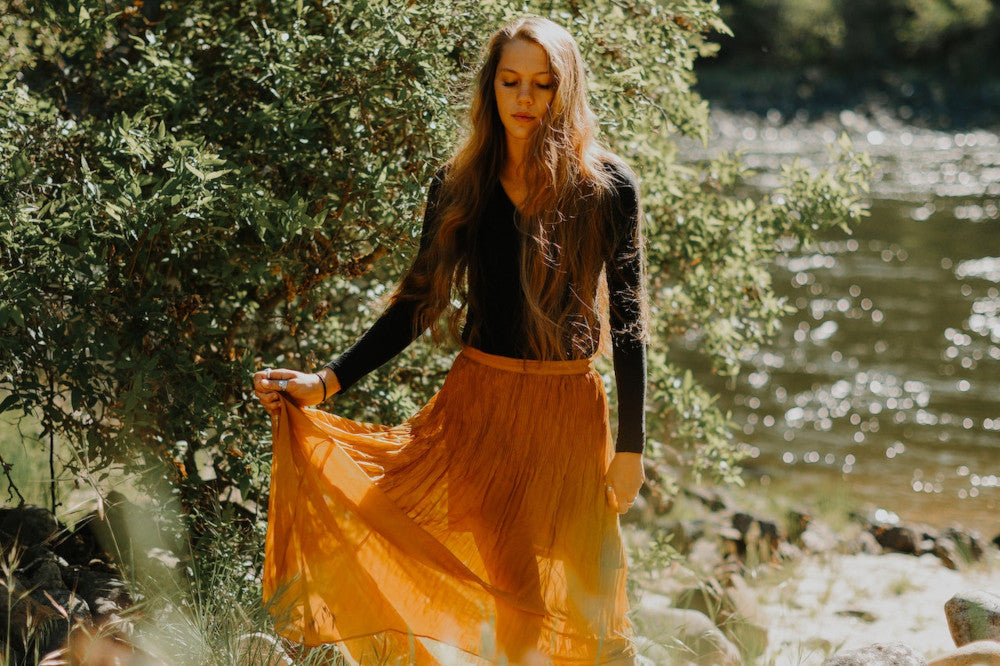 How to Dress Like a Mormon: 10 Best Modest and Comfortable Outfits
Mormons wear modest outfits like a skirt and blouse or a dress shirt and tie in conservative cuts and simple styles. Mormons avoid revealing or tight clothing, which they consider disrespectful to their bodies. 
Actually, it is more correct to refer to a Mormon as a Latter-Day Saint, and to the Mormon religion as the Church of Latter Day Saints. The Church of Latter-Day Saints has a specific dress code for young people embarking on their mandatory missionary year, but there is no required dress code for daily life. Instead, Latter-Day Saints embrace the idea of respecting their body by wearing modest attire, especially to church.
Panaprium is proud to be 100% independent, free of any influence, and not sponsored. We carefully handpick products from brands we trust. Thank you so much for buying something through our link, as we may earn a commission that supports us.
Modest Style
If there is a rule to how Latter Day Saints dress, it is to dress modestly and respectfully. This concept stems from the idea of respecting the body by not displaying it in public. In practical terms, women avoid wearing low-cut tops or dresses. Both men and women avoid tight or clinging clothing in most circumstances.
However, Latter-Day Saints dress in ordinary, casual clothing on a daily basis. They wear shorts and athletic clothes for sporting events just like anyone else! They simply seek to wear non-revealing versions of modern clothes.
If you want modest and sustainable clothing to create this look, try this list of the 15 best affordable, ethical, and sustainable blouses.
Missionary Attire
Many LDS men and women go on a mission either during college or after finishing college. This missionary year gives young people a chance to share their faith in the wider world. Because they represent the church during this time, they have to follow a strict dress code that includes neat and clean attire such as a shirt and tie for men, and a long skirt and modest blouse for women.
You can find a great selection of shirts perfect for this style in this list of the 15 best ethical button-up shirts.
Temple Garments
Latter-Day Saints who have gone through a special ceremony at the Temple in Salt Lake City wear a unique set of white undergarments under their clothing for the rest of their lives. The undergarments, called "temple garments," consist of a white undershirt and shorts for men, and a fitted white undershirt and shorts for women.
The garments serve as a reminder of a commitment to the faith, but they also require the wearer to always wear modest clothing that will fully cover the undergarments.
If you need sustainable and practical underwear, take a look at the 20 best organic and biodegradable underwear brands here.
Skirts and Blouse
LDS women commonly wear a skirt and blouse to church. There is no rule forbidding LDS women from wearing pants, especially in daily life, but it is more common for them to wear skirts or long dresses to church.
You will see many different styles and personalities in the skirts that LDS women wear to church, of course! The only rule is that the skirt should reach at least to the knee, if not lower. Take a look at the 15 best affordable and sustainable midi skirts here.
Button-up Shirt
LDS men typically wear either a button-up shirt or a dress shirt and tie to church. They pair this dressy top with slacks or trousers and dress shoes to church. This conservative outfit is a sign of respect for the church service.
In daily life, though, LDS men wear jeans, shorts, or sweatpants just like anyone else. The only difference is that they typically wear knee-length shorts, rather than super-short shorts.
You can find the 15 best affordable and ethical dress shoes for men here.
Suit or Blazer
You will also often see LDS men dressed up in a suit and tie or a blazer and dress shirt for a church service. Women may wear a blazer and a knee-length dress for special church events, too. For Latter-Day Saints who work in an office environment, a suit or pants suit also makes a good choice because this ensemble has a built-in modest and respectful style.
You can find the 20 best affordable and sustainable suits for men and women here.
Longer Dresses
Though modern LDS women do wear pants and jeans, they wear long dresses more often. This has to do with honoring the history of the LDS church, which was founded during a time period when all women wore dresses. Traditionally, dresses have a more modest and respectful style for women in the LDS church.
While LDS women wear many different styles of dresses, the hemline always falls at least to the knee, and you will rarely see an LDS woman wearing a dress with skimpy straps or a low neckline.
Take a look at the 15 best affordable maxi dresses made in the USA here.
Sweaters
In chilly weather, sweaters offer a great modest outfit for LDS men and women. Popular outfits include pairing a chunky sweater with jeans or a maxi skirt for casual events, or a nicer sweater or cardigan with a dress or slacks for church.
Take a look at the 10 best affordable, ethical, and vegan sweater brands here.
Simple Hairstyle
Both men and women in the Church of Latter-Day Saints tend to stick to the hairstyle rules they learn during their mission year. This style requires a simple, short haircut for men. Women wear a plain and unassuming hairstyle that does not draw attention.
That said, the church does not enforce any hairstyle rules, and you will sometimes find men wearing a longer hairstyle, or women with a more elaborate hair do for formal events.
You can find the 12 best affordable and sustainable hair accessories here.
Limited Jewelry
Traditionally, LDS men and women avoid wearing any jewelry that requires piercings, though these days some LDS women do wear a single pair of small earrings. LDS men typically wear no jewelry except for a tasteful watch and a wedding ring. Women wear minimal jewelry like necklaces and rings.
Also, Latter Day Saints do not get tattoos, though people who come to the church later in life simply cover up any ink they may have acquired before joining the church.
Check out the 15 best sustainable jewelry brands here.
Was this article helpful to you? Please tell us what you liked or didn't like in the comments below.
About the Author: Hannah Cobb