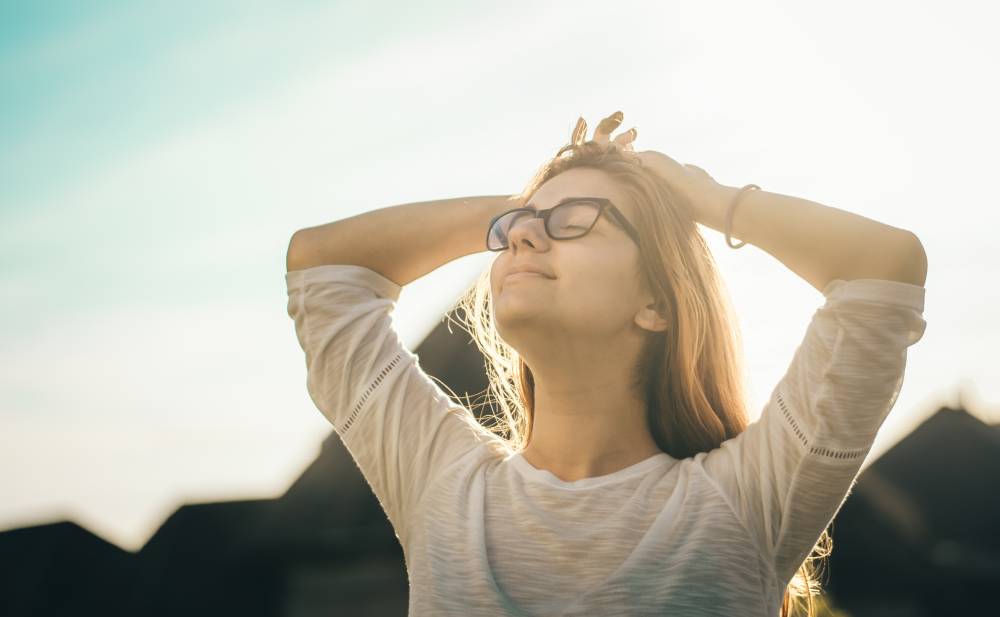 The Best Minimalist Clothing List For Women

Minimalism is so much more than a trend! It's the art of living with less. This philosophy has been around for ages. With minimalism in mind, you want to declutter your life and enjoy the simple things. Your happiness doesn't depend on all the objects you've accumulated, particularly your clothing and accessories.

The minimalist clothing list that I've put together for you will do wonder for your peace of mind, your budget, and your closet. You will have more time, more space, and less stress overall if you focus on the essentials for your wardrobe.

If you're a woman looking to own fewer clothes, you've made the right decision. It has amazing advantages for yourself, and you'll protect the environment at the same time.

When you decide to get rid of what you don't need, you make room for what you love, and you can make someone else happier who needs some of your clothes more than you do.

How do you build a minimalist wardrobe that fits you perfectly?

Sustainability is in the mind of more consumers today. People are starting to realize how much their purchase decisions impact the planet, the people, and the animals living on it as well.

Many fashion designers and brands are purposely choosing classic, chic, and timeless pieces for their new collections. They want to make high-quality, durable clothes that last a lifetime.

Luckily, minimalism doesn't have to be boring. With a bit of research, you can now find very beautiful, colorful, and stylish items that you can combine easily and wear for a long time.

The key to a minimalist wardrobe is to keep things simple. Choose more simplistic fashion aesthetics. Clever lines and clean shapes. Dressing realistically without being too complicated. And you'll have an easier time getting dressed in the morning!
Are you new to minimalism in fashion? I encourage you to check out my definition of the minimalist fashion style.
With the right selection of tees, shirts, pants, blouses, jumpsuits, and dresses, you can keep your look minimal and original. Fuel your life with purpose and live intentionally!

Here is my best minimalist clothing list for women:
Two to four workout outfits
Two or three swimsuits
Three or four cardigan sweaters
Four or five pairs of casual pants
Two or three pairs of casual shorts
Five or six casual tops
Three to five casual dresses or skirts
Two or three jackets or coats
Three or four pairs of heels or flat shoes
Panaprium is proud to be 100% independent, free of any influence, and not sponsored. We carefully handpick products from brands we trust. Thank you so much for buying something through our link, as we may earn a commission that supports us.
Two to four workout outfits
High-performance sportswear is so important to stay healthy and fit. You want to feel comfortable, confident, and motivated to stay active and not worry about your clothes while you work out.

Of course, buy activewear made from high-quality materials that last a long time. Choose sustainable and eco-responsible workout gear to minimize the social and environmental impact of clothing production.

Take a look at my list of the top 10 sustainable fabrics for sportswear to get a clear picture of what you should be looking for.
Depending on your workout schedule and how often you can wash your clothes, you would need two to four workout outfits in your wardrobe.

Two or three swimsuits
There are so many bathing suit styles on the market. How do you pick the best ones? Swimwear is evolving rapidly with new trends, shapes, cuts, fabrics, and colors. It's overwhelming!

Remember to keep it manageable. Focus on high quality and durable pieces that also makes you feel unique, comfortable, and confident at all times.

Don't follow the latest trends. Preferably try to find swimwear you love that fits your lifestyle perfectly. The goal is to keep wearing it for a long time.

Choose a more timeless and classic style. One-piece swimsuits, tankinis, monokinis are great for all body shapes and are very functional.

I encourage you to choose performance over style. Your swimsuit should withstand years of salt and chlorine exposure, dry quickly and be flexible enough without losing their shape.

Three or four cardigan sweaters
Women's cardigan sweaters keep you warm and stylish in any season. They are a great addition to any minimalist wardrobe. Wear them over shirts and inside jackets.

You can wear cardigans for many different occasions, in casual or formal settings. They are very versatile and a fashion staple in any closet!

Cardigans were made of wool traditionally. But wool isn't the best choice anymore. Pick more ethical and eco-responsible materials for your sweaters.
Read up my article on the reasons why you should stop wearing wool to learn more about the catastrophic consequences of wool production.

Four or five pairs of casual pants
Keep it simple and casual with jeans, leggings, chinos, sweatpants, joggers, or high-waisted pants. They come in a large variety of cuts, styles, colors, and materials.

The most important factors when choosing casual pants are comfort, look, price, and sustainability. Only buy and keep pieces that make you feel and look great.

Clothing is your second skin! Invest in quality clothing. And don't put anything that doesn't deserve it on your skin.

There is a lot of cheaply made fabrics and dangerous materials in the fashion industry. Don't sacrifice your well-being or the health of factory workers for style.
Read up my article on the top 10 eco-friendly and sustainable fabrics to recognize environmentally friendly and fairly made clothing.


Two or three pairs of casual shorts
Ideal for any casual occasion, hanging out, relaxing, sleeping, lounging, or at the beach, a good pair of shorts comes in handy!

Pick clothes that fit you flawlessly. You don't want any shady fabric, messy or unrefined fit. As usual, give priority to timeless classics over the newest styles of the season.

A good pair of shorts doesn't use cheap lightweight fabrics and isn't too tight. Try to find a good balance between a slimming style and comfort.




Five or six casual tops
Don't forget to include casual tops, blouses, dress shirts, tunic tops, tank tops, long or short-sleeved shirts in your minimalist clothing list.

The adequate number of tops you need depends on how much room you have, your lifestyle, and how often you can do your laundry.

If you are new to the minimalist fashion style, you may feel like you need more pieces. Don't beat yourself up if you have to keep more clothes in your closet in the beginning. Start somewhere and work your way from there.
Do you feel like a minimalist wardrobe may be difficult to start? Follow my ultimate guide to the minimalist fashion trend.

Three to five casual dresses or skirts
When you think about it, it shouldn't be that difficult to find a suitable dress or skirt when you go out shopping. In reality, finding a dress that was made for you, that makes you stand out and celebrates your body features isn't easy.

Remember that you want to feel fabulous in everything you wear. If you already know your style, it might be more straightforward for you. Have a general idea of what you're looking for, without too many details, then trust your intuition.

There is no perfect style, no perfect body shape, and no perfect dress. Do what feels right for you at the current moment! If you're starting to feel overwhelmed, you can always come back later with a friend who can give you advice.

Two or three jackets or coats
It's a great idea to keep jackets or coats that shield you from wind and rain in your minimalist closet. They also help you stay warm in winter by holding your body heat.

Choose quality and resistance first when buying a new jacket or coat. Avoid cheaper fabrics because you'll most likely end up being disappointed. Convince yourself to find something fashionable that doesn't go out of style quickly.

The best jackets keep you warm and stylish for years. It's most beneficial to view your new clothes as an investment and as disposable objects.

Excellent options are hooded jackets, trenchcoats, bombers, blazers, and parkas that are stretchable, lightweight, soft, and breathable.

Three or four pairs of heels or flat shoes
Wearing good shoes is very important since it can affect your whole body, your stance, and your confidence. Choose high quality, durability, and simplicity.

Consider getting boots, sneakers, sandals, skate shoes, tennis shoes, soccer shoes, or flats. It's up to you! Keep in mind that sometimes, less is more.

Light and breathable fabrics are ideal to spend lots of time on your feet. Avoid low-quality synthetic fabrics that don't breathe, especially in the summer.

Forget leather as well. Just like fur and wool, leather production is cruel and unnecessary. It isn't environmentally friendly either.
If you want to know why I stopped wearing leather, read up my other article on how many animals are killed for leather each year.

This is my best minimalist clothing list for women. I hope you learned how to begin a minimalist wardrobe and which pieces are essential to your closet.

Durability and simplicity matter a lot more than you may think. Buy less and higher quality. This is the most important habit you can adopt to help your wallet and the planet.

If you prioritize classic and timeless pieces, you will have an easier time mixing and matching them to create various outfits. Your minimalist wardrobe should allow for many different combinations. It doesn't have to be monotonous!

Concentrate on keeping the essentials and getting rid of what you don't need.
Follow my ultimate guide on how to sell unwanted clothes for amazing ways to get some money back. And then invest in minimalist clothing!

It's useless to spend too much time or energy trying to figure out how many clothes you should own. Follow your gut. You can always adjust in time, try out new things and learn as you go.

What are some of the stables in your minimalist wardrobe?


Was this article helpful to you? Please tell us what you liked or didn't like in the comments below.