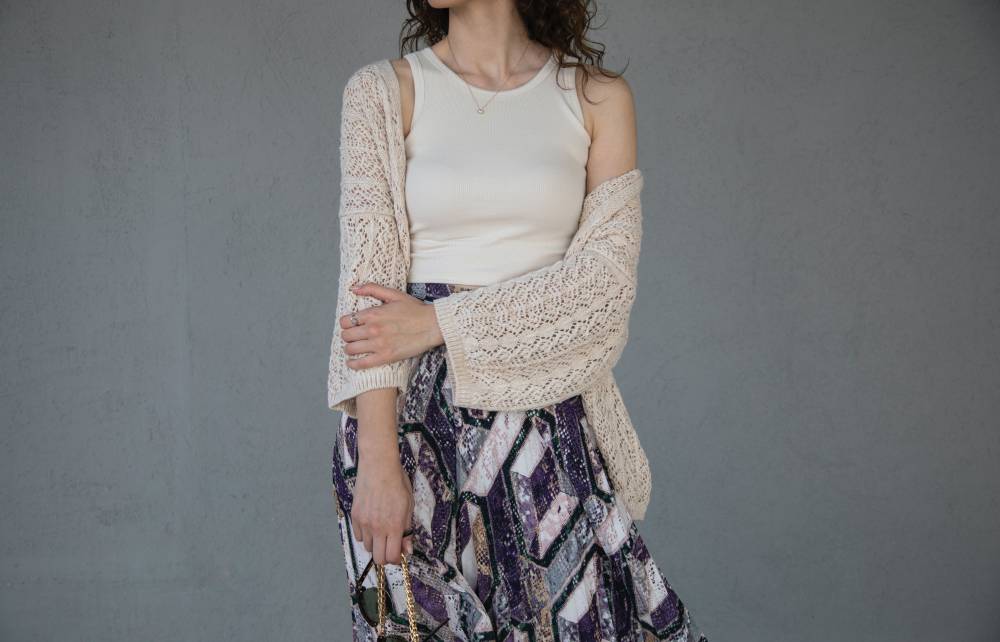 How to Tell if Clothes Are Cheaply Made or High-Quality

The rise of fast fashion over the last 20 years made us consumers consider clothing as disposable commodities. The overproduction and overconsumption of cheaply made clothes create massive amounts of pollution, waste, and greenhouse gases every year.

One of the best ways to be more sustainable is to buy fewer clothes and higher quality. Buying new clothes is now faster, easier, and cheaper than ever before. But we must do so responsibly.

The fashion industry is one of the largest polluters worldwide. It's responsible for more than 8% of all carbon emissions globally. If the trend continues, that number will increase by 50% by 2030.

Choosing to buy and wear high-quality garments results in a lower social and environmental impact. Fashion brands and retailers can pay farmers and factory workers decently. And manufacturers can produce textiles sustainably.

Here is how to tell if clothes are cheaply made or high-quality.


Panaprium is proud to be 100% independent, free of any influence, and not sponsored. We carefully handpick products from brands we trust. Thank you so much for buying something through our link, as we may earn a commission that supports us.


Unfitting clothes


Try on clothes as much as possible before you buy them. Clothes that don't fit you look cheap. A proper fit is very important when purchasing new clothing. Cheaply made clothing can be fitting in some places but not others, like a waist too wide.


Cheap finishings


Look at the details when buying new clothes. Inspect clothing pieces carefully and search for mediocre finishings, such as loose threads, missing buttons, or rough edges.




Bad stitching
Observe the stitching to see if a garment is cheaply made. Extra stitching means the clothing piece is of high quality. Poor stitching work is often a clue for cheap materials and construction. Pull at the seams and see if the clothing stays tight. With more stitches, the garment is much stronger. 


Exposed zippers


Look for clothing made to last by dodging exposed zippers. Well-designed clothes don't include visible zippers that could cause difficulties. Cheap clothes, however, use evident zippers as they make manufacturing easier.


Trendy prints


Prefer classic timeless pieces over trendy clothes. These are easier to combine and create different outfits. Plus, you can wear them for a long time. They don't go out of style easily. Trendy prints are made fast and cheap. They won't last for more than a year.


Ornamentation


Make every piece you own a winner with clean cuts, simple shapes, basic design but high-quality. Ornamentation, embroidery, embellishments are often superfluous. Removing unneeded extras improve the look.

Follow my ultimate guide on minimalist fashion to learn how to craft simple yet stylish outfits.




Poor fabrics
Pick durable fabrics over cheaper alternatives. Excellent fabrics are more sustainable and last longer. They look and feel much better. On the other hand, cheap fabrics are of low quality and deteriorate over time.

Read up my list of the top 10 eco-friendly and sustainable fabrics to get an overview of what to look for.




See-through pieces


Watch out for see-through clothes as they aren't safe. Thin, light, or see-through fabrics don't hold. Accidentally revealing pieces are cheap and cause issues. Clothing is your second skin. It should make you feel and look good at all times. Avoid see-through pieces and get something better.


Cheap synthetics


Pick sustainable materials when buying new clothes. You have the choice between natural organic fabrics and eco-friendly synthetic fabrics. Cheap synthetics are very detrimental to the environment and human health.

Read up my list of sustainable synthetic fabrics to learn more about man-made fibers that also protect the planet.



Imperfections


Look for poor cuts, irregularities, and defects in the clothing. Small imperfections are very common in cheap clothes. It's often caused by low fiber strength or bad construction.




Poor alignments


Spot mismatched patterns, asymmetrical elements, and other poor alignments in the garment shape. Cheaply made clothing is quickly produced to save time and fabric with disregard for details.




Low prices


Avoid low-priced clothes as they are cheaply made. Cheap clothes mean low quality. Expensive clothing is generally more valuable and higher quality. But it's not always the case.


Fast fashion brands
Don't support fast fashion brands that don't care about the environment and the people involved in their supply chains. Large fast-fashion chain stores, brands, and retailers mass-produce cheap trendy clothing for profit.

Read up my list of fast fashion brands to avoid because of their disastrous impact on the planet, people, and animals.



No guarantee
Ask for a quality guarantee or warranty when shopping for new clothes. A store offering a decent warranty with clothing purchases trust that its items are durable and of high quality.

No details on labels
Always look at the labels before buying new clothes. Well-made clothing includes tags and labels with lots of information. They should tell you about care instructions, fabric contents, sizing, and manufacturing.




Production location
Ask #WhoMadeMyClothes before you buy. If a fashion brand is transparent about its production facilities, it probably has nothing to hide.

Transparency, accountability, and sustainability often mean high-quality. If you cannot find information about manufacturing practices, policies, and supply chains, it's a good sign to buy from someone else.



Greenwash
Watch out for false advertising. A fashion brand or retailer making misleading claims about the eco-friendliness of its apparel is greenwashing. It's an unethical practice that taps into the good conscience of consumers.

Read up my article on what is greenwash to learn how fashion companies appear more environmentally friendly than they are in reality.


Was this article helpful to you? Please tell us what you liked or didn't like in the comments below.