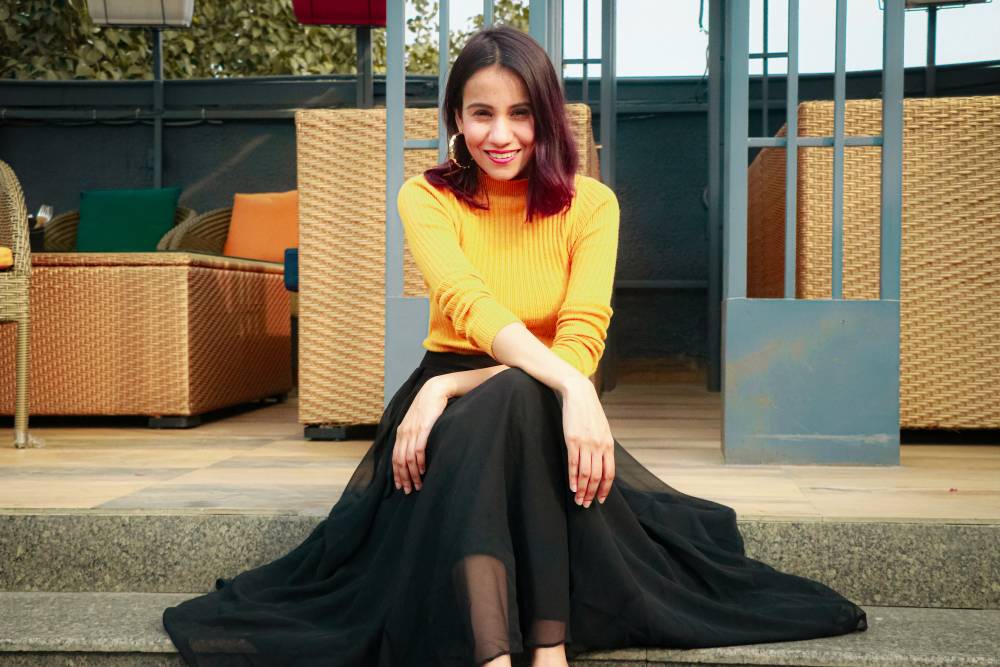 Can Sustainable Fashion Ever Be Affordable?

The sustainable fashion movement is booming. Consumers are asking for more transparency, accountability, and eco-friendliness. Sustainability is now a priority for many fashion brands. But their clothes remain too expensive for most people.

Consumers must think outside the box to afford sustainable fashion. To protect the planet without exceeding our budget, we can shop second-hand clothing, renew our wardrobe with clothing rental, upcycle used items into new pieces, or simply buy fewer clothes.

Is sustainable fashion ever going to become affordable? This is a huge necessity as the global textile and apparel industry is one of the largest polluters globally.

Due to costly materials and business models, sustainable fashion brands don't offer the lowest-priced clothes. Here is what conscious consumers can do.


Panaprium is proud to be 100% independent, free of any influence, and not sponsored. We carefully handpick products from brands we trust. Thank you so much for buying something through our link, as we may earn a commission that supports us.


Wearing sustainable fashion brands


One of the best ways to be more sustainable with clothes is to buy higher quality clothing. However, this sustainable fashion practice is the most expensive to adopt when giving up on fast fashion.

Caring a lot about the quality of clothing has many benefits for the planet. Quality clothes tend to be more durable and last longer. They encourage large fashion brands and retailers to produce less, save resources, and limit waste.
Follow my guide on how to tell if clothes are cheaply-made or high-quality to learn more about what to look for.
Sustainable fashion brands making conscious clothing usually create high-quality pieces. But they are also higher-priced. Price is the biggest hurdle when it comes to buying eco-friendly fashion.

When you look for something else other than basics, sustainable clothing prices are generally very high. They aren't accessible to most people.

There is a growing interest in sustainability in the fashion world. With time, let's hope that environmentally friendly materials and production processes will cost less to make sustainable fashion more popular.
Read up my ultimate guide on how to check if a fashion brand is ethical when shopping for sustainable fashion.



Buying fewer clothes


The best way to save money and the planet is to buy fewer clothes. As consumers, we must start thinking about the consequences behind every purchase we make.
"The most sustainable clothes are the ones already in our wardrobe."

 - The Fashion Revolution Foundation, a non-profit global movement
We must move away from fast fashion and the overconsumption of cheaply made clothing. The social and environmental impact of disposable clothing is terrifying.

To protect the environment, animal lives, and human health, we should rethink our excessive consumerism.


Shopping second-hand clothing


Second-hand clothes are gaining popularity and for good reasons. They offer an affordable way of shopping fashion and reduce its impact at the same time.

The second-hand apparel market was valued at USD 28 billion in 2019 and is expected to reach USD 51 billion in 2023, according to GlobalData's assessment of the market.

The reuse and recycling of over 100,000 tons of used textiles can save up to 70 million cubic meters of water and 190,000 tons CO2 equivalent of greenhouse gases by negating the production of new textiles and materials, according to the Nordic Council of Ministers of the Nordic Region.
"From a sustainability point of view, there is a rise in fast fashion, throwaway fashion, and amongst the youth that's just not acceptable anymore. The resale market is so prevalent now."

 - Beverley Imrie, Arcadia Group Digital Director
As sustainability becomes more popular in the fashion industry, consumers can choose second-hand clothing as an affordable solution.

Cheap, stylish, and unique pieces are available at your local thrift store, resale shop, or online marketplaces.

Used fashion not only saves resources but also prevents clothing waste from ending up in landfills to decompose or be incinerated, emitting toxic gases or carbon into the atmosphere.
Read up my guide on how to get rid of unwanted clothes for some amazing places to buy and sell second-hand clothes online.
"People are truly beginning to realize that simply by buying second-hand and extending the life-span of a piece of clothing, they can make a huge difference to the environment. I think that people are much more aware now of the damage that fast fashion can cause than they were a few years ago. Even since 2017, there has been a 31% increase in the number of second-hand items listed on eBay, which proves there is a real changing attitude and movement away from fast fashion."

 - Emma Grant, Head of Seller Proposition at eBay



Upcycling waste into unique pieces


Recycling is one effective way to manage textile waste. However, many clothes don't recycle well. Fabrics made from various material blends are particularly difficult to recycle.

16.9 million tons of used textile wastes are generated each year in the United States, according to the Environmental Protection Agency (EPA). That amount has doubled over the last 20 years. The average American throws away 70 pounds of clothing every year.

Less than 1% of textile waste is recycled into new clothes globally, as reported by the Ellen MacArthur Foundation. To limit clothing waste, we can reuse, repurpose, and upcycle used textiles.

Upcycling clothing is repurposing old clothes into new pieces of clothing that are more useful and valuable. You can slice and stitch old clothes at home without extra machinery.

The process of upcycling clothing demands a lot less energy and water than recycling. It's very beneficial to the planet as a whole.
Read up my article on why upcycling is better than recycling to understand the difference between them and their advantages.
"In a world still churning out trendy throw-away fashion pieces at breakneck speed, the idea of upcycled or refashioned apparel can be an anomaly. But it is a continuously growing trend and is one of the most sustainable things people can do in fashion. As upcycling makes use of already existing pieces, it often uses few resources in its creation and keeps 'unwanted' items out of the waste stream."

 - Beth Stewart, co-founder and Executive Director at Redress



The rise of clothing rental


Clothing rental is another solution to expensive sustainable fashion. It's an emerging and fast-growing market. More and more people resort to renting new clothes for special occasions or renewing their wardrobe.

Renting is the better option, especially during pregnancy or for parties, Some fashion rental companies even offer a subscription for customers wanting to refresh their clothes more regularly.

Some amazing places to rent clothes are:
In the United States: Rent the Runway, which provides designer dresses and accessories, from Mother of Pearl, Mara Hoffman, Jason Wu, Loeffler Randall, and more.
In the United Kingdom: My Wardrobe HQ, which offers contemporary and luxury womenswear fashion.


"The benefits of renting fashion are wide-ranging. Not only can renting clothes be a more environmentally friendly alternative to buying into fast-moving fashion trends, but consumers can also save space in their homes. Fashion rentals can fulfill temporary fashion, such as clothing for women during pregnancy, while some fashion rental companies are tapping into demand for more niche and everyday fashion products such as streetwear."

 - Samantha Dover, Mintel Senior Retail Analyst


Was this article helpful to you? Please tell us what you liked or didn't like in the comments below.