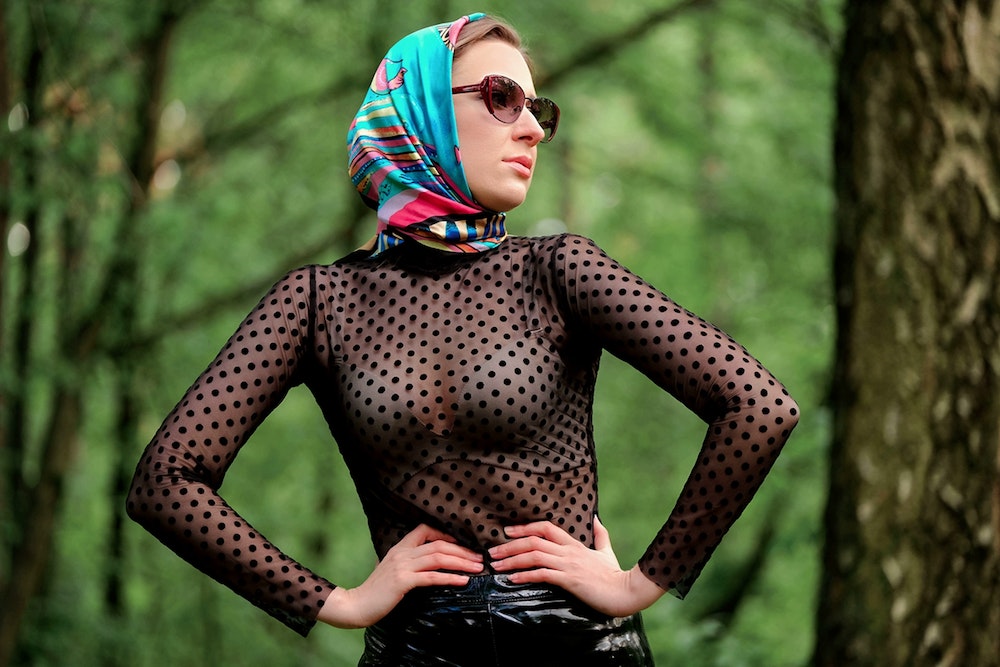 How To Embrace 70s Fashion In 2023
The 70s were a decade known for its bold and iconic fashion statements, and in 2023, these vintage trends are making a strong comeback. 
From oversized shades to floral prints, there are plenty of ways to incorporate 70s fashion into your modern wardrobe. 
Let's explore 15 fashion items that will help you rock retro vibes with confidence and style. Get ready to channel your inner 70s fashionista and make a statement wherever you go.
Panaprium is proud to be 100% independent, free of any influence, and not sponsored. We carefully handpick products from brands we trust. Thank you so much for buying something through our link, as we may earn a commission that supports us.
Oversized Shades
Make a glamorous statement with one of the most distinctive accessories of the 70s, oversized sunglasses. 
Embrace this retro trend by opting for large, round, or square-shaped frames in bold colors or tortoiseshell patterns.
These statement shades not only provide protection from the sun but also add a touch of glamor and nostalgia to any outfit.
Check out these gorgeous sunglasses here.
Bardot Top
Bardot tops, inspired by the iconic style of actress Brigitte Bardot, were a staple of 70s fashion and are still going strong in 2023.
These off-the-shoulder tops are perfect for creating a bohemian and feminine look. 
Choose tops with ruffled details, floral prints, or peasant-style designs to capture the essence of 70s fashion while staying on-trend in 2023.
Want more summer outfit inspo then look no further.
Ring Bikini
Bring a touch of Bond girl 70s glam to the beach or poolside with a ring bikini.
This vintage-inspired swimwear features a bikini top with decorative ring detail, adding a unique and playful twist to your swimwear collection. 
Opt for vibrant colors, geometric patterns, or funky prints to fully embrace the retro aesthetic.
Take a peek at this stunning selection of sustainable bikinis.
Floral Prints
Floral prints were a major trend in the 70s, and they continue to be a fashion favorite today. 
Incorporate this retro pattern into your wardrobe by opting for flowy dresses, blouses, or skirts adorned with bold and colorful florals. 
Pair them with modern accessories and footwear to create a harmonious blend of vintage and contemporary style.
Take your pick from these cute and cheap summer dresses.
Jumpsuit
Jumpsuits were a popular choice in the 70s, offering an effortless and chic outfit option. 
Look for wide-leg jumpsuits in vibrant colors or fun prints for a true 70s-inspired look. 
Style them with platform sandals or wedges to elongate your silhouette and complete the retro vibe.
Find your favorite sustainable jumpsuit from this selection.
Tunic Dress 
Boho-chic and comfortable, the tunic dress was a fashion staple in the 70s, and it continues to look super cute in 2023.
Choose flowy and relaxed silhouettes with paisley or ethnic-inspired prints. 
Find out what to wear under an abaya in our blog.
Wide-Leg Pants
Wide-leg pants – or flares – were a fashion staple in the 70s, offering a blend of comfort and sophistication.
Opt for high-waisted styles in flowing fabrics and pair them with fitted tops or tucked-in blouses for a balanced and retro-chic look.
Take a look at this gorgeous selection of bell bottoms and flares.
Platform Shoes
No 70s-inspired outfit is complete without a pair of platform shoes. 
These elevated footwear options add height and a touch of nostalgia to any ensemble. Choose platform sandals, boots, or even sneakers to elevate your style game while paying homage to the groovy era.
Go vegan by checking out these 30 ethical shoe companies.
Fringe Details
Fringe details were synonymous with 70s fashion and continue to bring bohemian flair to modern outfits. 
Look for fringe-adorned jackets, bags, or skirts to add movement and a free-spirited vibe to your ensemble. Mix and match different textures and colors for a playful and eye-catching look.
Want to take the fringe look full throttle then have a look at these disco cowgirl party outfits.
Wide-Brim Hat
Wide-brim hats were a go-to accessory in the 70s, offering both style and sun protection. 
Choose floppy hats or structured fedoras with wide brims to add a touch of retro glamor to your outfits. Opt for neutral colors or experiment with vibrant hues to make a bold statement.
Find more bohemian outfit inspo here.
Bell Bottom Jeans
Bell bottom jeans were a fashion sensation in the 70s and are now back in style. 
These flared denim pants add a touch of nostalgia and elongate the legs. Pair them with platform shoes or heels to achieve a quintessential 70s look that's both trendy and timeless.
Getting dressed up, then have a peek at our 15 best outfits for a 70s disco party.
Crochet Details
Channel your inner hippy with crochet, a hallmark of 70s fashion, and a detail that continues to bring a bohemian vibe to contemporary outfits. 
Look for crochet tops, dresses, or accessories to add texture and a handmade touch to your look. Combine them with modern pieces for a fresh and eclectic ensemble.
Want to know how to rock a crochet dress, then look no further.
Patchwork Prints
Patchwork prints were a popular choice in 70s fashion, showcasing a mix of colors and patterns. 
Incorporate this eclectic style into your wardrobe with patchwork jeans, dresses, skirts, or jackets. Balance the busy prints with solid-colored accessories to create a stunning outfit.
Channel your hippy vibes by looking at these amazing hippy outfit tips.
Waist Belt
Waist belts were a staple accessory in the 70s, helping to define the waist and add a stylish touch to outfits, and they have made a major comeback in 2023. 
Choose belts in statement colors or with bold buckles to cinch in dresses, jumpsuits, or high-waisted bottoms. This simple addition can instantly transform your look and enhance your silhouette.
We've compiled a list of the 10 best ethical, vegan belts for women.
Boho Bag
Complete your 70s-inspired ensemble with a stunning boho bag. 
Look for fringe details, woven textures, or macramé designs for an authentic retro feel. These fashionable bags are not only practical but also add a touch of bohemian charm to your overall look.
Find your favorite bohemian fashion from our pick of the 20 best popular Boho clothing brands.
Was this article helpful to you? Please tell us what you liked or didn't like in the comments below.
About the Author: Catriona Jean