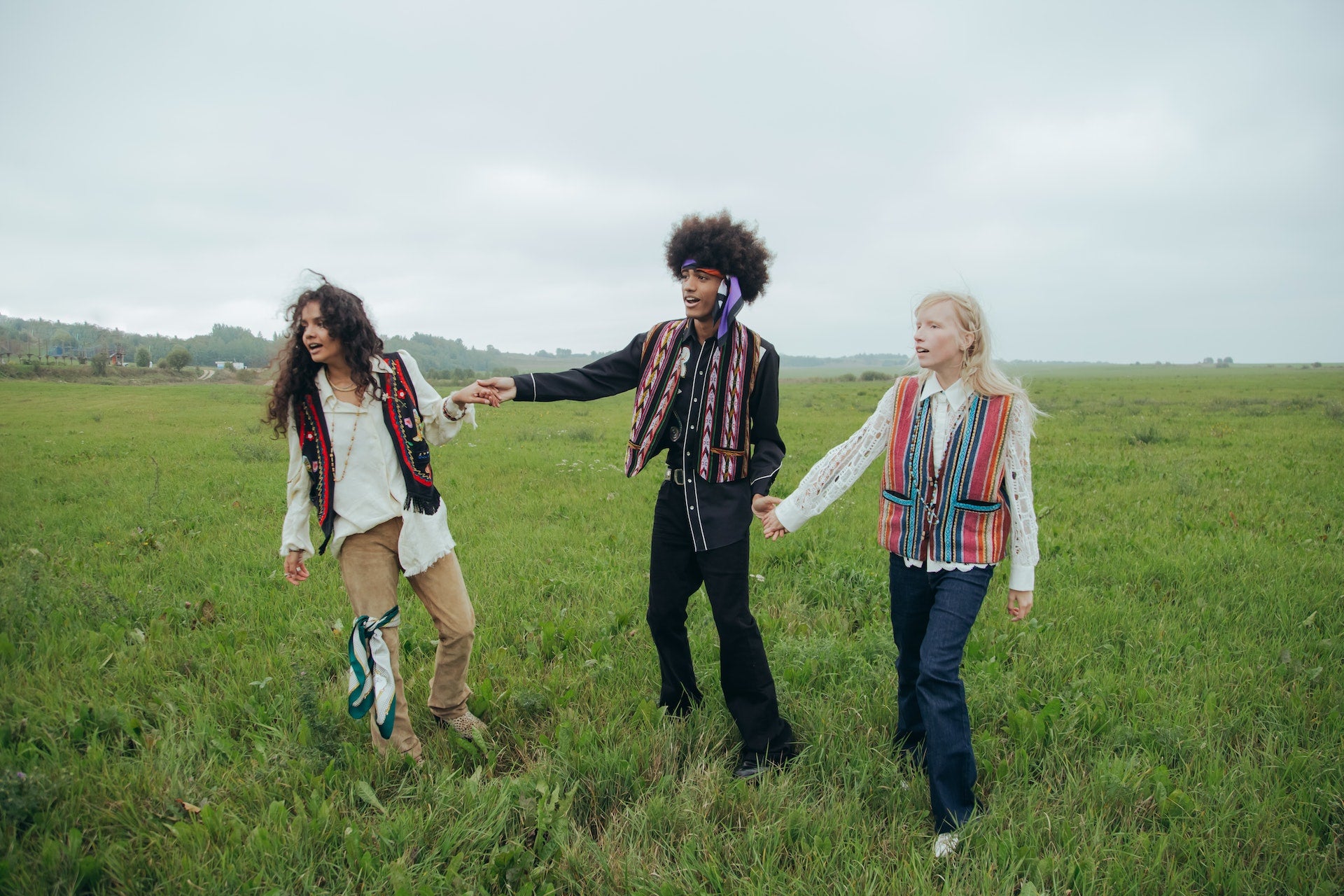 20 Amazing Tips For Your Hippie Fashion Style Wardrobe
Do you like colorful and comfortable clothes that show your bohemian side? Then the perfect clothing style for you might be the hippie fashion style.

The hippie culture started in the 1960s and its importance went beyond clothing - it represented those who chose alternative lifestyles and stood up for human rights and freedom in general.

The hippie fashion style is trendy to this day and a lot of people still choose it because it is eye-catching and comfortable.

Discover our best recommendations for a hippie wardrobe.
Panaprium is proud to be 100% independent, free of any influence, and not sponsored. We carefully handpick products from brands we trust. Thank you so much for buying something through our link, as we may earn a commission that supports us.

Maxi skirts
Maxi skirts are extremely comfortable and easy to wear. You can combine them with other clothes in many ways and they are must-haves for summer.
Choose a bold color or a floral print.

Take a look at our sustainable recommendations.


Bold colors
Do not hesitate to add all the bold colors you like to your hippie fashion style wardrobe! Whatever feels good to you is permitted and encouraged.

Here is a list of 200 sustainable European brands that make amazing colorful clothing items under high standards.


Maxi dresses
Maxi dresses are amazing for hot summer days. They look great on any body type and they come in a large variety of textures and prints.

Let yourself be inspired by our ethically made recommendations.




Mini dresses
Mini dresses showcase your legs and are extremely playful and feminine. Guys love them, and if you want a really attractive outfit, you should go for one.

You can now buy beautiful and sustainable dresses.


Blazers
Blazers are often associated with formal attire. However, you can successfully integrate one into a hippie look, especially if you choose prints and uncommon materials.
You can also create layers in your outfit by wearing a blazer over a T-shirt or a shirt.

Purchase your next blazer from an ethical brand!


Crop tops
Crop tops are extremely fashionable. Choose a beautiful, floral-printed one and wear it with a maxi skirt, a pair of jeans, or some shorts.

Here is our list of recommendations.


Paisley prints
With its teardrop-shaped motif, the paisley print will bring color and energy to your entire outfit. This pattern is loved by hippie fashion style enthusiasts.

Make sure your choice is sustainable and purchase from one of these brands.



Jeans
Jeans are very popular and that is because they are both comfortable and easy to match with other clothes.

Blazers, shirts, T-shirts, crop tops, tank tops - almost any clothing item designed for the upper body can be worn with jeans! And they are amazing for the hippie fashion style exactly because of their versatility!

Check out our article about affordable and sustainable jeans.



Leggings
Leggings are comfortable and they show your interest in taking care of your body through sports.
Since yoga became a very popular form of physical activity, they have gained even more popularity.

Take a look at our top 20 affordable and sustainable leggings recommendations.


Sports bras
Worn as a top on their own or as a replacement for a classic bra, sports bras are extremely loved by women because they provide support and comfort.

And they can now also be sustainable!




White shirts
White shirts are versatile and they should be part of your hippie fashion style wardrobe. Whenever you don't know what to wear, a white shirt can save the day!

Wear it with trousers, jeans, or maxi skirts, and choose a sustainable and slightly oversized one for a more relaxed outfit.



Patchwork
Any clothing item made of patches will have a hippie vibe, so do not forget to add a sustainable one to your wardrobe.



Harem pants
Harem pants are the definition of comfort, allowing you to feel free and move unrestricted. And they are so easy to wear with one of your bohemian tops!

Take a look at our ethically made recommendations if you need shopping inspiration.



Cardigans
Choose a beautiful and sustainable cardigan to protect your upper body during colder days.

You have countless options that fit the hippie fashion style, including floral prints, bold colors, and even crochet cardigans.


Jumpers
Jumpers are another great option for autumn and winter days. We recommend choosing a colorful one, that comes from a sustainable brand.



Tye dye clothes
Mandatory in a hippie's closet, tye dye clothes are vibrant and joyful.

Most of them are DIY projects, made from basic white clothes that are tied in knots and put in dye to absorb it. In case this sounds too messy and complicated, you can check the online vintage market for such original items.

Here is a list of the best second-hand apps that sell affordable vintage.


Flare pants
Flare pants are statement items in the hippie fashion style wardrobe!
They are flattering and you can choose bright colors and a happy print to match the vibes of your other hippie clothes.

Discover our sustainable recommendations.



Scarves
Scarves are made to protect your neck, shoulders, and chest from cold, but they can also be fashion accessories that add a bohemian touch to your entire look.

Here is a list of our favorite sustainable scarves.


Headbands
Headbands made a huge comeback during the last seasons, so add one as a final modern touch to your hippie outfit!

You can now purchase beautiful and sustainable headbands and here's our article about them.




Tote bags
The ultimate bag for the hippie fashion style is the tote bag. They have simple designs and they can be washed and reused, which makes them perfect for the mindful consumer who cares about the environment.

Here is our article about the best tote bags made from recycled materials.



Summing up
The hippie fashion style allows you a lot of freedom to choose the colors and textures you like the most.

There are no rules regarding matching colors, so you have, again, the liberty to go for whatever you enjoy.

Beautiful patterns, slightly oversized shirts, dresses, pants, jeans, scarves, and tops - you have a lot of options and the only thing that you should do is check where your clothes come from, and always choose the sustainable, ethically made alternatives. This way you take care of the planet, but also of yourself, by making sure your clothes will be gentle with your skin and last a long time.

If you liked our tips, share them with a friend who might also enjoy them!


Was this article helpful to you? Please tell us what you liked or didn't like in the comments below.
About the Author: Miruna Dulcea