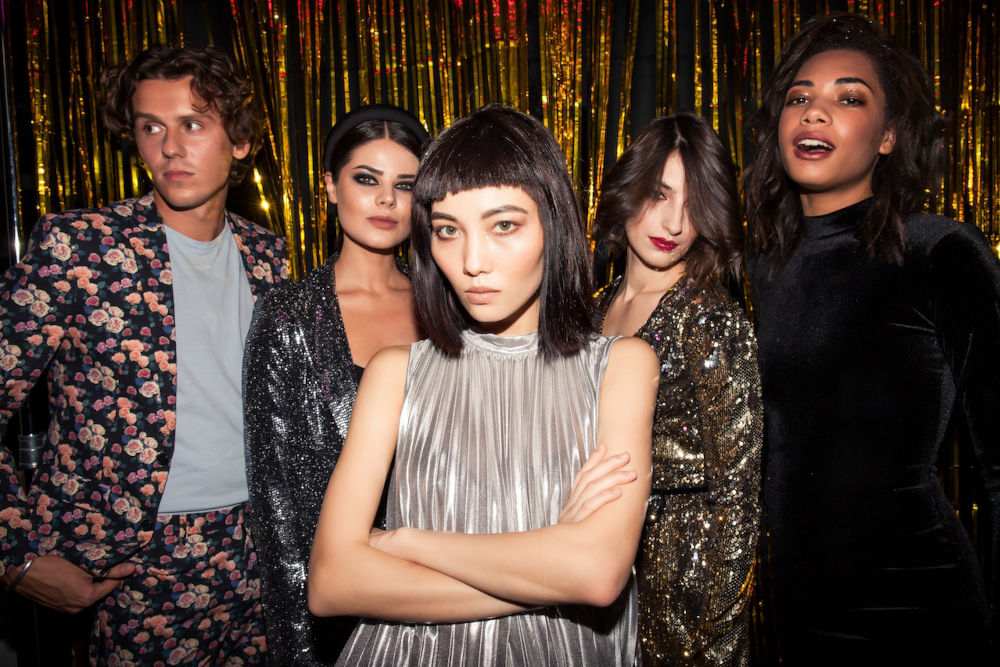 15 Best Outfits to Wear To A 70s Disco Party
We all know those bell bottoms and brightly colored outfits that marked fashion in the 70s. It was a decade of experimentation, a mixture of styles, and a clear desire to abandon the schemes. The denial of the conservative and puritanical conventions and models started in the late 60s. This tendency strongly persisted during the 70s.
The 70s formed the era of disco music. Bold colors, big hair, and platform shoes shaped the uniform of the new musical movement. Disco music was born in response to social issues, and unconventional fashion style was a way of self-expression. Both phenomena marked fashion and music history during this decade. 
Discover some of the most common fashion trends of the 70s and choose the best outfit for a disco party from our recommendations.
Panaprium is proud to be 100% independent, free of any influence, and not sponsored. We carefully handpick products from brands we trust. Thank you so much for buying something through our link, as we may earn a commission that supports us.
1. Bell bottoms 
We cannot but start our selection with the bell bottoms, also known as flares. Bell bottoms are one of the most classic designs ever and were extremely popular during the 70s.
Both for men and women, the cut of the bell bottoms was tight on top and large from the knee down.
A variation of the bell bottoms, called elephant bells, got popular in the mid to late 70s. They had a marked flare below the knees and covered the wearer's shoe. Men and women usually wore elephant bells with high-platform shoes.
 2. Mix stripes and patterns in your outfit
Fashion during the 70s was varied and experimental. People freely mixed stripes with different patterns, vertical with horizontal patterns, stripes and floral shapes, plaids with stripes, etc. No rules apply, only your taste and personality!
 3. Wear bright floral prints
There was vast freedom in choosing floral prints in the 70s. Floral prints, the bigger, the better, were represented with saturated colors like mustard, orange, and avocado green.
White and orange hibiscus flowers; jungle prints covered in monkeys, lions, and rhinoceroses; parties of puffins; irises; clams and crabs; and swirling paisley prints are among Pulitzer's most recognizable prints during this period.
4. Wear jersey wrap dress
Did you know that the wrap dress was born in 1974? Diane von Furstenberg was a Belgian designer and businesswoman who designed and introduced a long-sleeved jersey dress featuring a fitted top and a skirt wrapped around the body to tie at the waist.
The wrap dress became very popular in the mid to late 70s, and the design became a symbol of women's liberation in the 1970s.
5. Wear tube tops
Tube and crop tops tied in the front were a fashion must on the dance floor in the 70s. Match your colored strapless style top with flared jeans, a mini skirt, or rompers, and you will have a perfect outfit for the 70s disco party.
Find out our selection of 12 Best Organic Cotton Camisoles You'll Love.
6. Choose sequin 
textiles
There isn't a disco party without sequin outfits. Be the star of the night and wear a top or bottom made of sequin textile. Its metallic surface will catch the dance floor lights and will make you shine.
7. High-cut shorts with patterned shirt
The 70s was a decade of exaggerated lengths in the fashion industry. Shorts made no exception. They were high-cut and high-waisted, and people usually wore them with wide belts, tube tops, and patterned shirts.
 Check our our selection of the best denim shorts for women and men.
8. Feel sexy with high slit skirts
Hight slid skirts are very sensual. They are feminine, sophisticated, and, of course, out of the scheme.
Slid skirts are suitable for dance parties because they give you freedom of movement.
Crop tops work best with slits, but you can wear them with fitted shirts and tank tops.
9. Mini skirts
Mini skirts are a revolutionary piece of clothing born in the 60s. Thanks to the punk movement, mini skirts came back to life in the late 70s. They continue the rebellious anti-fashion attitude and the denial of mainstream trends that started decades ago.
Mini skirts during the 70s were usually body fitted and made of synthetic leather fabric. Very common among the Hippie movement were the fringed suede mini skirts.
10. Conquer the scene with a glam rock look
Glam Rock is an extravagant fashion style born in the late 60s and early 70s. Musicians of rock bands were the first to manifest it by wearing outrageous clothes, makeup, hairstyles, and platform-soled boots.
Glam rock takes its name from the typical clothing of its interpreters: sparkling, glittery, bright, black and white striped pants and colorful, flashy dresses full of sequins. And, of course, heavy use of makeup.
11. Impress others with a tie-dyed outfit
Tie-dyed clothing is not just a fashion style - it's the symbolic representation of peace. During the 70s, tie-dyed clothes were related to the hippie movement and the free-spirited.
Tie-dyed clothes usually come in electric, bright colors. Color combinations were bold, and patterns - were asymmetrical. They were also often called psychedelic prints because of their mesmerizing effect.
Check our selection of
20 Best Sustainable Tie-Dye Clothing Pieces
.
12. Jumpsuits
Another very fashionable look for your disco party. A much-loved look during the 70s, jumpsuits had wide legs and could be sleeveless or with long sleeves. Their prints and colors must captivate the people around you!
Find a jumpsuit from our selection of 20 Best Affordable And Sustainable Jumpsuits.
13. Best shoes for a disco party
Disco scenes during the 70s were characterized by platform shoes, some with incredibly thick soles. Men used to wear earth shoes and retro sneakers, and loafers or oxfords for a more elegant look.
Trendy shoes on the dance floor were also two-toned shoes. Color combinations of these shoes were usually bright and bizarre.
For a winning choice for your dance party outfit, include white or red vinyl square-toed boots, also called go-go boots. They are an absolute prizewinner among disco shoes during the 70s.
14. Accessories and hair styles
Let's not forget about hairstyles and accessories. They were essential, and they had to be prominent.
For your disco party, choose large bijoux made of plastic, wood, beads, or stones, shaped in geometrical forms and colored in vivid tones.
Big glasses, colored belts, headbands, and head jewelry also signed the accessories trends of the 70s.
Style your hair in disco curls or large waves. However, if you want to make a higher impact, go for an exaggeratedly voluminous African style.
Men in the 70s used to wear overgrown hair. Mustaches and mutton chops were in; even fake facial hair was worn and accepted.
15. Fringed clothing
Fringed jackets, skirts, dresses, and bags were a trend among the supporters of the Hippie movement.
Inspire yourself with some of our 15 Best Western Aesthetic Outfit Ideas.
Was this article helpful to you? Please tell us what you liked or didn't like in the comments below.
About the Author: Iana Jekova