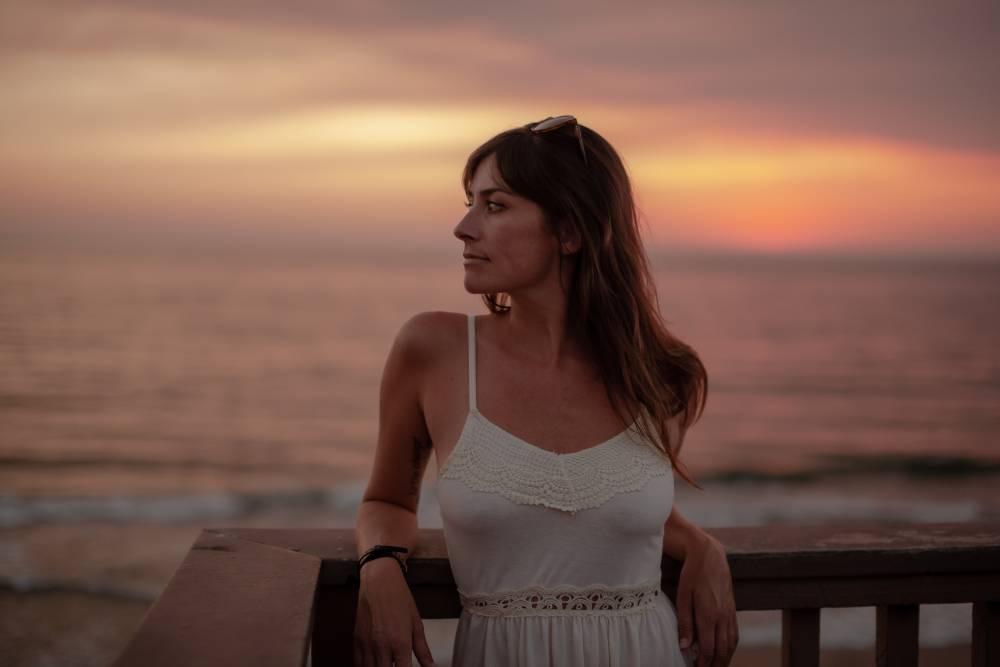 10 Great Sustainable Fashion Initiatives In August 2020

As the COVID-19 crisis is still going strong in most of the world, the global fashion industry still has difficulties to recover.

Yet, many ethical fashion brands and retailers find the passion and resources to keep fighting for more inclusivity, accountability, and sustainability.

This month, a lot of fashion designers decided to launch their sustainable clothing brand. Others are slowly recovering from the lack of finances and workforce.

Fashion shows are still canceled and many of them have to find a new home online. Fortunately, some good news keeps motivating people to make better choices.

Here are 10 amazing sustainable initiatives the fashion industry announced in August 2020.


Panaprium is proud to be 100% independent, free of any influence, and not sponsored. We carefully handpick products from brands we trust. Thank you so much for buying something through our link, as we may earn a commission that supports us.

Tiempo De Zafra Creates Beautiful Hats From Waste


Tiempo De Zafra is a fashion brand that creates custom on-demand designs from excess textile waste since 2018.

This is an idea from Edgar Alejandro Garrido who aims to raise awareness about overconsumption.

After witnessing the massive quantities of discarded textiles from garment factories, he decided to make clothes from waste materials instead of buying new fabrics.


Word Forest Launches a Beautiful Organic Clothing Line


The Word Forest is launching a set of designs that celebrate its partnership with fabulous traditional Cornish pasties caterers, The Phat Pasty Co. The foodservice has donated to the charity for every vegan product sold since September 2019.

The Word Forest is an environmental charity based in the United Kingdom. It raises environmental awareness, plants trees, builds classrooms, facilitates education, and supports a women's empowerment group in Kenya.


Beulah London Is Now Back After The Worst Happened


The British ethical fashion brand Beulah London is now taking orders again after declaring itself insolvent in April 2020. The small company was unable to pay for large orders, mostly due to the COVID-19 crisis.

Beulah London was founded in 2010 by the Marquis of Reading's daughter, Natasha Rufus Isaacs, and her close friend Lavinia Brennan. After taking initial funding from friends and family, fashion retailer Oscar Pinto-Hervia invested in the company in late 2011.


The Unique Impact Fashion Show Leads With Inclusivity


One of the leading sustainable fashion events in Los Angeles is starting on September 4th, 2020. The fashion show will broadcast online and offer the best environmentally friendly experiences.

Started in 2015 by stylist and activist Sica Schmitz as a volunteer-run non-profit, Impact Fashion proposes a unique solution to the challenges the fashion industry is facing today.


The Amazing Winner of Virgil Abloh Fashion Prize


Rising designer Danielle Elsener won a USD 59,000 grand prize from Virgil Abloh and Evian. It's part of a new sustainability grant announced during New York Fashion Week.

Virgil Abloh is an American designer, entrepreneur, and DJ who has been the artistic director of Louis Vuitton's men's wear collection since March 2018. He is also Evian's Creative Advisor for Sustainable Innovation Design.

The goal of this sustainability grant is to teach fashion designers around the world about Zero Waste design.


How Saulė Makes Ethical Fashion Feel Good & Exciting


Saulė is launching a new collection of ethically made jewelry, earrings, and necklaces. The fashion label based in Detroit just launched is already empowering women around the globe.

Founded in 2018 by Creative Director Ania Czuprynski, Saulė offers pieces intended to be worn on any occasion. There are made of carefully sourced materials that cause minimal harm.

Saulė is inspired by the solar deity responsible for the well-being of life on Earth. It also embodies feminine power and a nurturing spirit. The label believes that gorgeous fashion should both feel good and do good.


Gypsy Freedom is Bringing Ethical Fashion to New York


Gypsy Freedom is a brand new socially responsible fashion boutique opening in New York City on August 31, 2020.

Caeresa Richardson is preparing a grand opening with beautiful pink walls, eco-friendly fabrics, and ethically made designs.

She was a corporate engineer before she created Gypsy Freedom. The sustainable clothing store will have an online presence with a store, as well as a brick-and-mortar location at 312 South Salina Street, Syracuse.


How Nike Latest Viral Sneakers Push Toward Zero Waste
American multinational corporation Nike is continuing to push toward zero carbon and zero waste in an attempt to protect the future of sports. Its latest viral sneakers, the Nike Sportswear Recycled Canvas, are made with at least 20 percent recycled materials.

Nike is the world's first sportswear manufacturer followed by Adidas. It designs and sells footwear, apparel, equipment, accessories, and services since its debut in 1964 in Oregon.

The retail giant is taking a sustainable design approach to classic silhouettes with recycled canvas uppers. There are made with yarn derived from post-industrial Nike textile waste. Other materials used in the new designs include leather fibers and recycled foam.


Desserto Is The First Vegan Leather Made From The Nopal Cactus


Adrián López Velarde and Marte Cázarez are Mexico-based entrepreneurs who launched Desserto, the first organic and vegan leather made from the Nopal or prickly-pear cactus.

They developed an alternative to animal leather and successfully showcased its features last October 2019 in Milan, Italy after two years of research and work.


Chipotle Launches Its Organic and Naturally Dyed Apparel Collection


Restaurant company Chipotle is launching a sustainable apparel collection made from 100% organic cotton and naturally dyed with avocado pits.

Chipotle Mexican Grill Inc. is a food chain business that started with one restaurant in Denver, Colorado in 1993. Today, it operates 2,650 restaurants in the United States, Canada, the United Kingdom, France, and Germany.

It's committed to serving responsibly sourced, classically-cooked, real food with more than 91,000 passionate employees. It leads the way in digital, technology, and sustainable business practices.


Was this article helpful to you? Please tell us what you liked or didn't like in the comments below.